Finding the most reputable and best Cavapoo breeders in Florida could be a hassle, despite the popularity of this breed.
Whether it is fawn, cream, gold, chocolate, white, or chestnut, Cavapoos are fluffy, cute, and energetic little dogs that never shy away from showing their sweet nature to everyone around them.
The Cavapoo is a heart-melting designer crossbreed between a Poodle and a Cavalier King Charles Spaniel; little wonder it's also known as the Cavadoodle or Cavoodle.
The Cavapoo has become an increasingly popular designer breed due to its playful and affectionate nature and low shedding.
Cavapoos are fantastic family pets; they are also outgoing and yearn for their owner's attention.
It is the kind of breed you may consider if you want a loyal, playful dog that enjoys kicking its heels around you or rolling into a ball on the couch.
As adorable as Cavapoos are, they are prone to genetic health conditions like Luxating Patella, Progressive Retinal Atrophy, and congenital heart attacks.
Yet, you will find several litters in puppy mills, shelters, and rescues.
There are several dangers associated with buying puppies from mills or unreliable breeders, including the risk of getting puppies with heart problems, hereditary conditions, or parasitic infections.
While these outlets are cheaper, we recommend getting your Cavapoo puppy from a reliable breeder to avoid the heartbreaking results of puppies from puppy mills.
There are a few Cavapoo breeders in Florida, but we have put together a reliable list of the best you can find within the state to get a healthy and happy puppy for a lifetime.
The Best Cavapoo Breeders in Florida
1. Waggs to Riches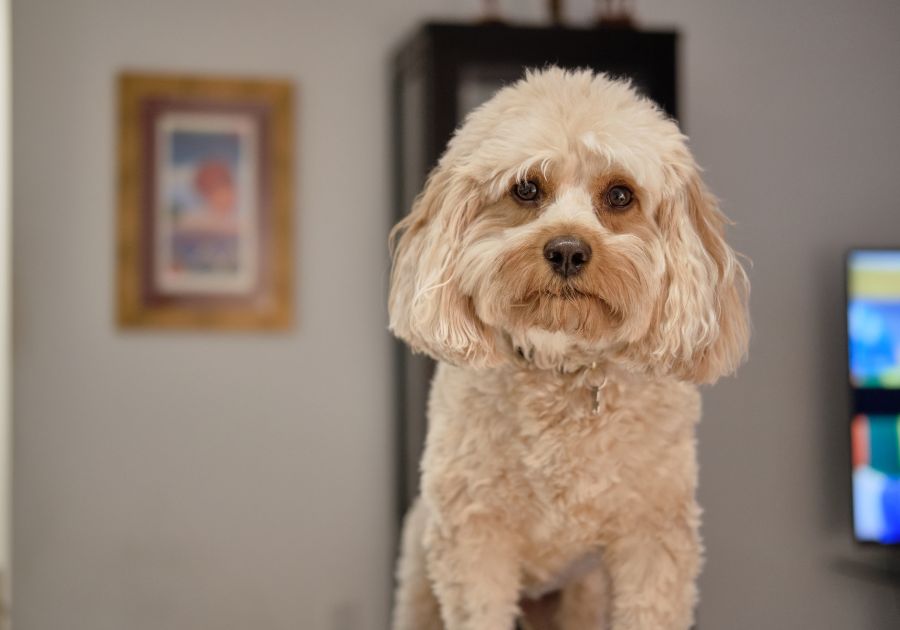 The name "Waggs to Riches" is far from being a misnomer; it is as it sounds — outside the ordinary.
Waggs to Riches breeds healthy, microchipped, hand-selected, and vaccinated puppies, offering a full-service pet boutique and proudly pronouncing itself as the country's premier in this regard.
Therefore, the breeder is above the typical puppy retail store, proving that its productivity and excellence are never by chance but by a commitment to breeding healthy and happy puppies via a team of extensively trained individuals in pet maintenance and puppy care.
While many designer toy breeds are available for pick-up, we can trust Waggs to Riches to provide quality Cavapoo puppies.
However, these puppies don't come very often; you might need to book well in advance before the availability of any new litter.
While we don't have all the information about the puppies, we can trust the breeder's claim that the puppies are not from a mill.
Their profile and the peripheral services they offer are pretty convincing to give credence to their assertion.
Waggs and Riches provide the finest pet products, from canine couture to accessories and training services for your Cavapoo puppy.
2. Florida FurBabies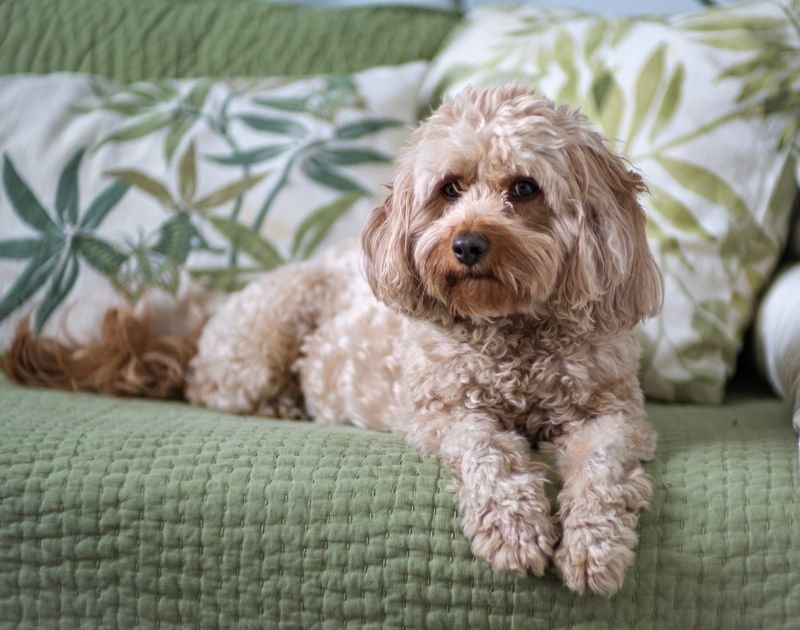 The ideal French man of letters, Anatole France, believed that one's soul remains unawakened until one has loved an animal.
That is what Florida FurBabies strive to do; they prioritize our Cavapoo puppies' welfare alongside other poodle options in their care, raising them in a safe environment with a friendly atmosphere while teaching them proper canine behaviors.
Florida FurBabies are committed breeders with integrity and cover hereditary or congenital health conditions within a puppy's first year with its pet parents.
Florida FurBabies ensure that their breeders only mate healthy sires and dams and assist dams with birth processes; nevertheless, they supply only vaccinated Cavapoos checked for congenital infections.
The breeder welcomes pick-ups from their location, allowing you to meet the puppy's parents and get all the necessary certifications.
3. Jay & Rays Classy Cavapoochons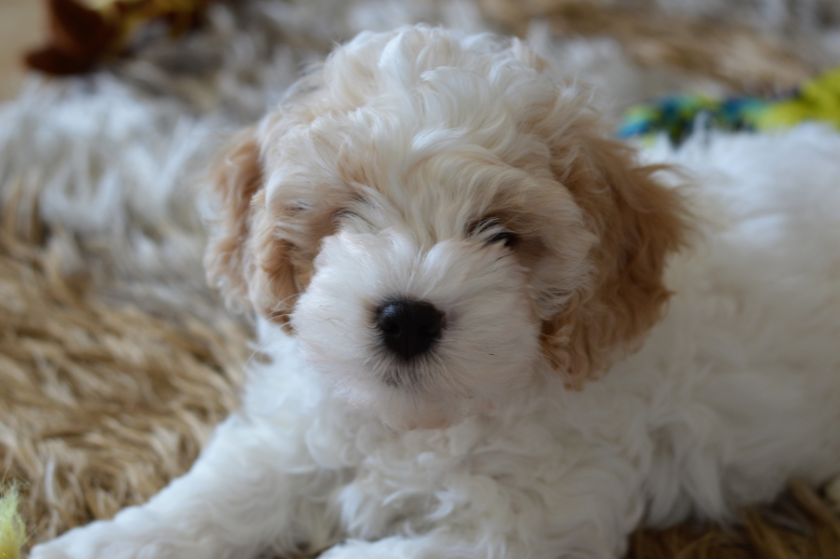 Jay & Rays Classy primarily breeds Cavapoochons — a designer breed between the Cavalier King Charles Spaniel, Poodle, and Bichon.
However, they still breed Cavapoos and other poodle mix breeds like the Mini Goldendoodles.
While the kennel was established in 2019, the commitment and devotion to preserving these mixed breeds are as strong as any other long-time breeder.
How?
Jay & Rays Classy Cavapoochons have high breeding standards; they test the sires and dams, ensuring that they are free from hereditary conditions and parasitic infections.
The breeder houses its Cavapoo puppies in large, air-conditioned kennels for their comfort.
Jay & Rays Classy Cavapoochons understand that trained and even-tempered dogs contribute to a happy home.
Therefore, they engage these puppies in neurological training to boost their curiosity and sharpen their intellects, helping them become faster learners.
4. Sweet Manor Country Cavaliers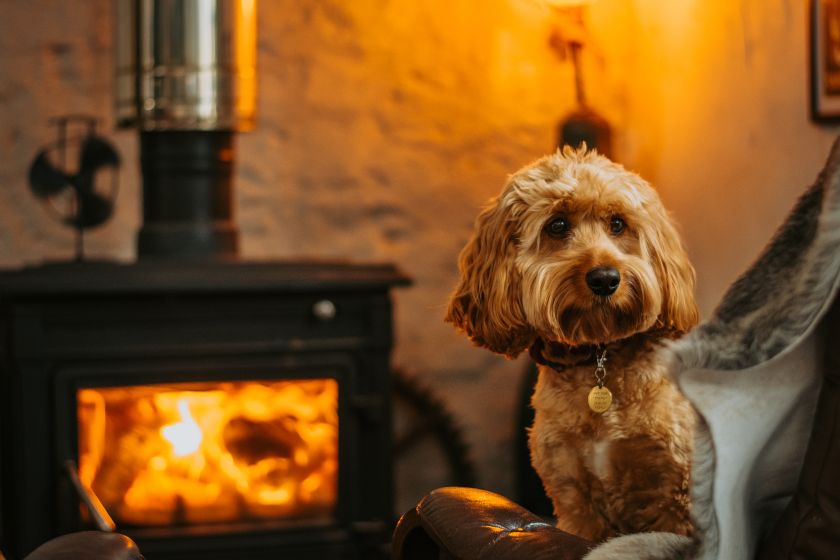 Sweet Manor Country Cavaliers are King Charles Spaniel and Cavapoo breeders.
While there is no website for reference, various sources, including the breeder's Facebook page, indicate that they are responsible breeders with the required experience and expertise to breed healthy Cavapoos and advise their customers on the breed's needs.
The pictures found on Sweet Manor's Facebook page suggest that they are not a puppy mill, with a sizable litter that allows them to provide adequate care for each puppy.
There is no information disclosing Sweet Manor's puppy prices or deposit fees, but we suggest contacting them via email to learn more about their shipping procedures, pricing, and deposit fees.
How can I identify a reliable Cavapoo breeder?
The Cavapoo is a healthy designer crossbreed notorious for a few genetic health conditions, including Luxating Patella, Progressive Retinal Atrophy, and congenital heart attacks.
However, your pup could be fortunate to live without experiencing these conditions if it is from a healthy lineage or the conducive kennel of a responsible breeder.
We encourage you to rely on a responsible breeder to give you healthy Cavapoo pups from healthy parents.
While there are a few places to get a Cavapoo puppy from in Florida, be careful not to purchase a puppy from a puppy mill even though their prices are tempting.
Responsible breeders are honest; they do not hesitate to tell you the breed's demands and requirements.
Cavapoos are crossbreeds, implying that they are relatively rare without any breed standards.
However, responsible breeders breed puppies with the best physical and behavioral traits from the Poodle and Cavalier King Charles Spaniel parents.
Some breeders even allow you to meet the puppy's sire and dam or tip you about their breeding practices.
Frequently Asked Questions (FAQs)
Why should I buy a cavapoo?
Many people fall in love with this designer breed at first sight because of its furry appearance. They have appealing colors and would look picturesque in plush sitting rooms.
However, there are more reasons to love a Cavapoo than its looks. Cavapoos are loyal, affectionate, and even-tempered. They are also hypoallergenic and decent family dogs. 
How can I find a responsible cavapoo breeder in Florida?
Bear in mind that it is not easy to find Cavapoo breeders in Florida. However, the suggestion we reviewed will make it easier for you to find a healthy and happy Cavapoo puppy.
Albeit buying directly from a breeder, you can source Cavapoo puppies in Florida by searching for reputable local kennels or breeders, asking for recommendations from certified breeders, and joining dog-related groups or forums on social media that may link you to responsible local breeders within your residence. 
How much does a Cavapoo cost?
You should have about $1,500 to get a decent Cavapoo puppy in Florida. However, the price range is between $1,000 and $3,000. A reputable breeder with a first-class profile may demand more.
Is the Cavapoo expensive to maintain?
The Cavapoos are a reasonably expensive breed to maintain, requiring regular grooming. It would help if you regularly brushed your dog's coat at least once a week to avoid entanglement.
We also encourage you to periodically wash your Cavapoos coat, especially after an outdoor session, using a good dog shampoo and brush. Eye and ear examinations are crucial to preventing infections. Therefore, it will help if you clean these sensitive areas with a damp piece of wool or cloth during grooming sessions.
While it is unnecessary, some people hire professional groomers to put their Cavapoos in shape. A professional groomer's expert touch might be what your dog needs to become the talk of the town. 
Wrap Up
Whoever thinks teddy bears are the cutest things to own perhaps never owned a Cavapoo.
These cute little furry canines are as cuddly as teddy bears but replicate the affection shown towards them.
There are few places to get them in Florida; neither do they come cheap when you finally find them.
However, our list features some responsible sources you can get Cavapoo puppies for the price they are worth.
Discover other Cavapoo Breeders in the United States: