If you are searching for an excellent canine newborn for the family or wish to enjoy cuddling a living teddy bear that would not require much to maintain, you should consider getting a Cavapoo.
You might have heard about this charming designer breed, but your primary concern is the availability of healthy Cavapoo puppies from the best cavapoo breeders in New England.
Then why choose the Cavapoo?
The Cavapoo is a designer crossbreed with several fantastic physical and behavioral attributes; it is an intelligent, affectionate, loyal, and trainable breed eager to please its humans because of its breeding programming.
These beautiful traits make the Cavapoo an excellent inclusion to most families; moreover, the Cavapoo is an ideal breed choice for those with allergies and gets along perfectly with children.
While there seems to be so much to love about the Cavapoo, getting a healthy puppy from a responsible breeder can be a hassle, especially if you are a first-time owner.
Without beating about the bush,we have compiled a list of the best Cavapoo breeders in New England, we can trust to help you find a healthy and happy Cavapoo puppy.
Best Cavapoo Breeders in New England
1. Coastal Havapoo and Cavapoo Puppies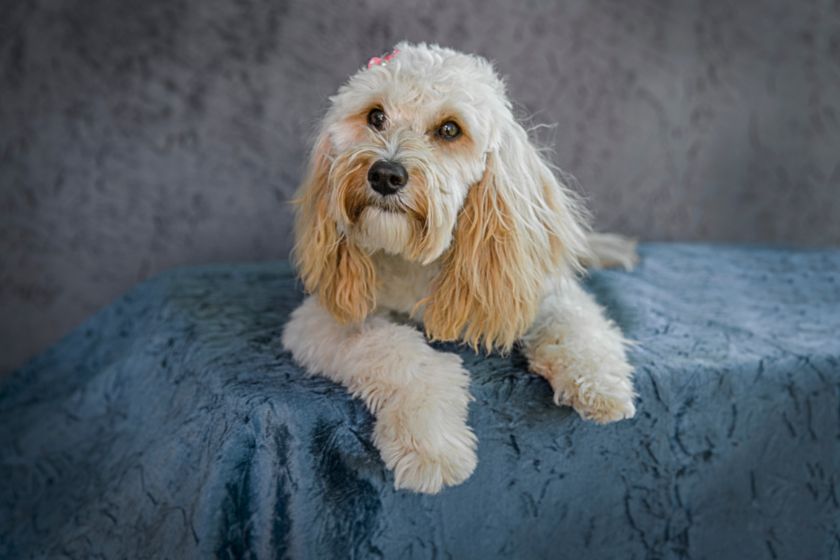 You may expect nothing short of standard from a breeder who has been introduced to the business since childhood.
Coastal strives to breed quality Havapoo and Cavapoo puppies in pedigree and health.
The breeder seems to produce F1 crossbreeds as the sires and dams used to breed their puppies are registered with the American Kennel Club (AKC).
These parent dogs are DNA screened and approved to minimize the risk of hereditary diseases and are trained by the breeder from their eighth week, implying that the breeder is fully aware of their health and temperament.
These qualities are passed on to the hybrid puppies, so you are assured of getting a healthy and sound puppy from the breeder.
Coastal raises their Havapoo and Cavapoo puppies in their family home and ensures they are well-socialized.
Moreover, they pledge their breeding practices and standard by placing a year-long health guarantee.
Coastal Havapoo and Cavapoo Puppies are among the best breeders to get a Cavapoo puppy from in Maine and New England.
2. Poodles & Doodles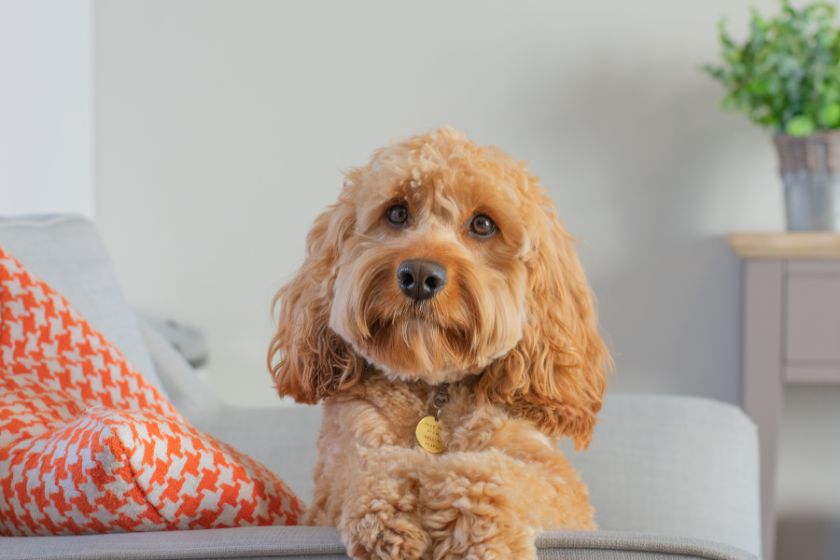 Poodles & Doodles bills itself as the premier breeder of healthy, happy, and gorgeous Doodles and Poodles in New England.
Their confidence results from their breeding and supply of well-mannered puppies that excel in health, well-being, soundness, and good looks.
You can get most Poodle and Doodle crossbreeds from this breeder, including the Cavapoo; however, we will focus on the Cavapoo for the sake of this article.
Every Cavapoo puppy undergoes two vet checks and is sold with a one-year health guarantee.
By a happy chance, you would not be stressed out from a hectic adaptation process as you would be grooming a well-behaved puppy prepared for its forever home.
Poodles & Doodles prioritize training and socializing its puppies to respond to cues when joining their new family.
Nobody wants a hectic adoption process, and this breeder shows that they care about their puppies and potential families.
They are super responsive and helpful throughout the adoption process. You can visit their website to inquire about available puppies; call or mail them to book a puppy.
Best Cavapoo Pet Stores in New England
We could find a few responsible Cavapoo breeders in New England because most Cavapoo breeders are in New York.
However, some pet stores connect vetted dog breeders to families, helping them avoid buying Cavapoo puppies from puppy mills or backyard breeders.
3. PuppySpot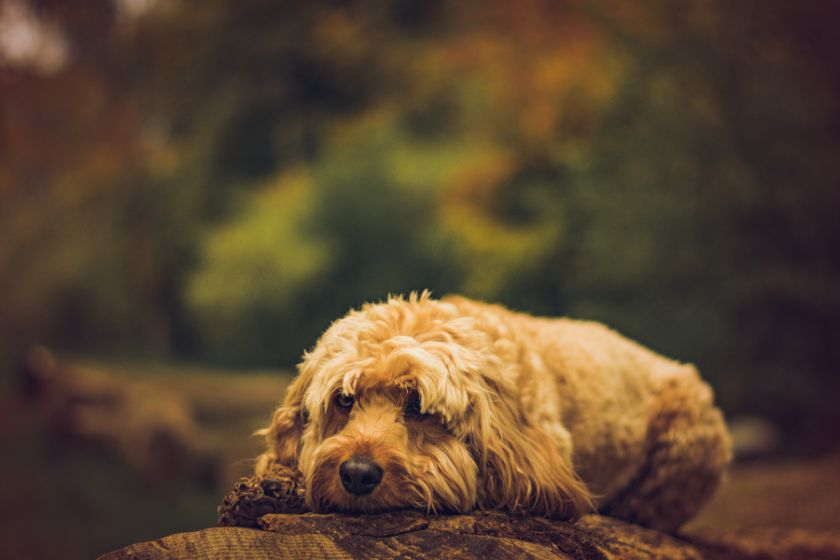 Door-to-door private travel, a community of hundred percent trusted breeders, and a ten-year health guarantee for each puppy you buy are some of the benefits of patronizing PuppySpot.
While getting a healthy Cavapoo puppy from a responsible breeder in New England can be challenging, PuppySpot is willing to connect you with reputable breeders nationwide to ease your puppy adoption process.
The PuppySpot community is based on ethics and transparency; therefore, it is no surprise that they are responsible for placing over 200,000 puppies into over 200,000 homes.
PuppySpot works with vetted and screened breeders, holding them to the highest standards regarding every puppy's health and well-being.
They make the adoption process seamless and hassle-free, welcoming questions and educating their adopters about what to expect and prepare for.
Impressively, puppies get vet checks, and their owners are well-informed about their puppy's health status. It is just like getting your Cavapoo puppy from a breeder near you!
4. Uptown Puppies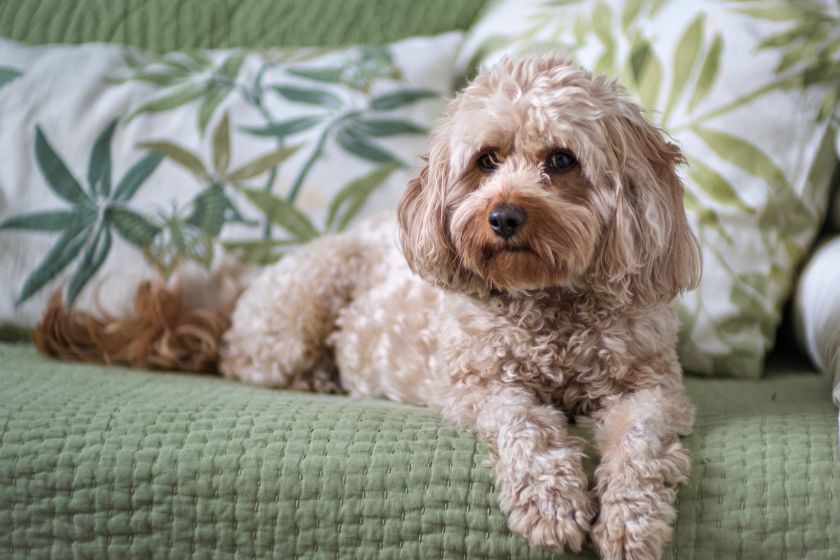 The store bills itself as the foremost online puppy finder. Could there be reasons to doubt that?
We do not think so.
Uptown Puppies go through the hassle of finding healthy and happy puppies from responsible breeders and putting them out for you to pick them up confidently.
The store understands that dogs, including our dear Cavapoo, are more than pets; they are family members and treasured companions.
However, the swarm of unethical breeders in the country is currently an epidemic, with over two million puppy mill dogs sold annually.
Uptown Puppies love dogs; they wish you the best experience with these canine folks.
Therefore, they create and foster a space where families and ethical breeders connect, assisting owners in keeping their puppies happy and healthy and catalyzing the elimination of puppy mills.
5. Good Dog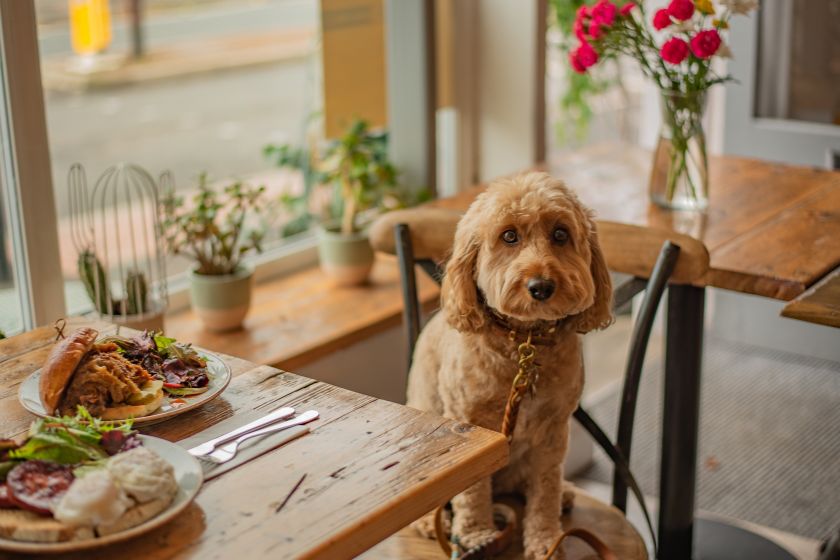 Order a Cavapoo puppy from Good Dog if you want the same confidence as ordering from a responsible breeder.
The store has a community standard centered on improving canine health at both an individual and population level.
Therefore, they consider a breeder's breeding practices, a litter's physical and mental soundness, their environment, and an adopter's policies.
Good Dog strives to promote responsible breeders nationwide, connecting breeders willing to learn and improve their breeding practices to potential buyers.
6. Pet Express Boston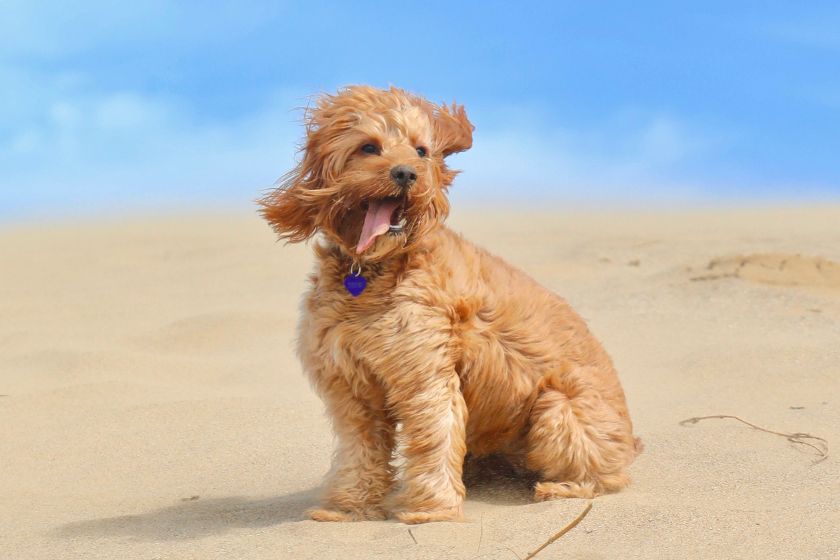 American author Robert Crais believes that efficiency and focus are the keys to success.
It seems Pet Express Boston shares such a thought as their watchword.
While Pet Express Boston might not be the most extensive pet establishment in New England, they provide the region's highest pet care standards despite being a puppy store.
Visiting their centers in Saugus or Braintree, MA, might convince you because they keep their puppies in temperature-controlled kennels and irk-free conditions.
Pet Express Boston ensures that they work with ethical breeders; their puppies are up-to-date on their vaccinations and de-worming and vet-checked with a clean bill of health.
Each micro-chipped puppy will go to its forever home with a three-year hereditary or congenital disability warranty, a year-long pet store-related illness warranty, and a complimentary vet examination.
Frequently Asked Questions (FAQs)
What Cavapoo varieties are there?
 
Crossbreeds like Cavapoos have varieties based on their generations. If you have heard denotations like F1, F1b, and F2s from breeders, these codes indicate a crossbreed generation. F1s denote the first-generation cross, an F1b is an F1 crossed with an original parent, and an F2 is an F1b crossed with an actual parent.
 
Regarding Cavapoos, the F1s are a mix between a purebred Cavalier King Charles Spaniel with a purebred Mini Poodle, implying that they are fifty percent Cavalier and fifty percent Poodle. An F1b Cavapoo, also known as a First Generation Backcross, is a cross between an F1 or first-generation Cavapoo and Mini Poodle. F1b Cavapoos F1b Cavapoos are twenty-five percent Cavalier King Charles Spaniel and seventh-five percent Poodles; they are bred to enhance their hypoallergenic properties. F2 Cavapoos, called multigenerational Cavapoos or multigens, are two-parent F1 Cavapoos crossed, while an F2b is a cross between two F1b parents.
Why should I get a Cavapoo?
Are you getting a puppy for your aging parents? Are you looking for an adorable breed that is intelligent and great with children? Perhaps you are allergic to animal fur and would want a breed with hypoallergenic properties? We recommend a Cavapoo if you find yourself in any of these cases.
 
Cavapoos are affectionate with their humans and get along well with visitors. Their parent Cavalier King Charles Spaniels were popular lap dogs, and their caring traits are passed on to the Cavapoos. Cavapoos have low barking tendencies, a perfect choice for people that love quiet dogs.
 
Hybrid vigor helps crossbreeds to be healthier than purebred dogs. The Cavapoo is relatively healthier than the Cavalier King Charles Spaniel, and some owners believe their Cavapoo lives longer than previously or currently owned King Charles Spaniels.
How much can I get a Cavapoo in New England?
 
Designer crossbreeds like the Cavapoo do not come cheap. Cavapoos in New England cost between $900 and $2,600, depending on the dog's appearance, bloodline, and breeder's reputation. Black Cavapoos from a reputable breeder in New England may cost between $900 and $1,400, caramel and cream-colored variants may cost more, between $1,500 and $1,800, while apricot, red, mixes of both, or tricolor Cavapoos are the most expensive (between $1,900 and $2,600).
How can I identify a Cavapoo amongst similar breeds?

The Cockapoo, a cross between a Cocker Spaniel and a Poodle, resembles the Cavapoo. In all but name, the Cockapoo can be regarded as the Cavapoo's genetic cousin. Many first-timers and people unfamiliar with both breeds can mistake the Cockapoo for the Cavapoo. However, a few exclusive physical and behavioral traits can help you differentiate a Cockapoo from a Cavapoo.
 
The Cavapoo is a more reserved breed than the Cockapoo; Cavapoos are less energetic and intense but are more intelligent than their counterparts. However, the Cockapoo is a better watchdog than the Cavapoo as they are better markers with a relatively bigger body. Cockapoos are available in various colors as opposed to Cavapoos, only available in red, apricot, white, cream, bi-color, or tri-color.
Wrap Up
While there are a few Cavapoo breeders in New England, always remember that you're looking for a responsible breeder that can guarantee your puppy's health.
We hope our list will help you make better decisions while adding a new canine member to your family.
Discover other Cavapoo Breeders in the United States: