The Cavapoo is a cross between the Cavalier King Charles Spaniel and the Poodle; it is one of the crossbreeds rising in popularity in North Carolina because of its hypoallergenic properties affectionate personality, and friendly nature.
The Cavapoo is a charming and generally healthy breed, especially when bred by the best cavapoo breeders in North Carolina, justifying the rising interest from North Carolinians.
Are you looking for a Cavapoo puppy in North Carolina?
You have arrived at the right place to get trustworthy directions to reputable sources that sell healthy Cavapoo puppies. While you can get Cavapoo puppies within your neighborhood, you must know the dangers of getting puppies from mills and backyard breeders. Puppies from these sources are prone to genetic health conditions, malnutrition, and behavioral disorders. However, responsible breeders are committed to breeding high-quality puppies.
We will now consider the best Cavapoo breeders in North Carolina, selected based on their breeding practices and policies. Without further ado, let us dive right in!
Best Cavapoo Breeders in North Carolina (NC)
1. Happytail Puppies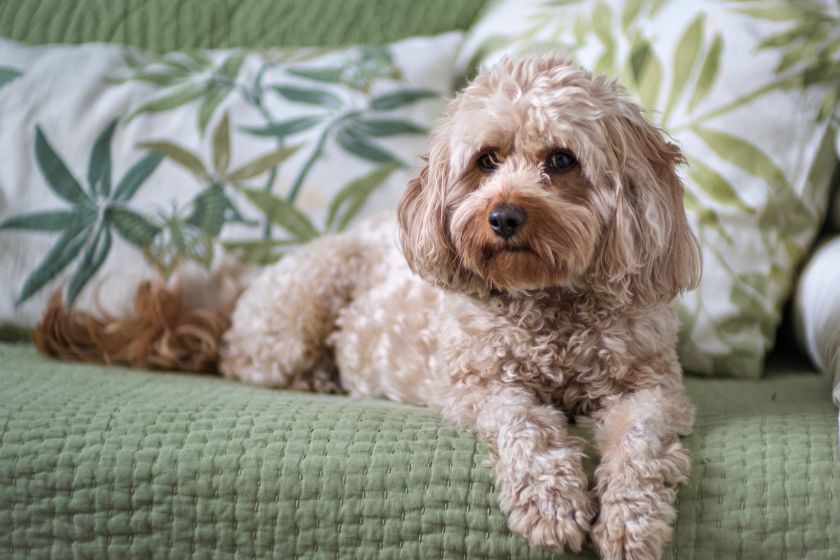 Happytail Puppies are a group of nearly thirty loving families committed to raising happy and healthy puppies and flawlessly matching them with loving families.
Each family owns a licensed kennel in their home to ensure each puppy enjoys adequate care.
You can expect to find many fast-wagging tails if you visit any of the community's kennels because their puppies are healthy with plenty of social skills.
Happytail Puppies have on-site veterinarians that promote the bloodline maintenance policy and provide new puppy parents with detailed vet reports.
They have a wealth of experience with seventeen years on their books, improving their breeding methods and refining their policies.
One of such development is the Guardian Program which helps the kennel maintain a strict vetting process, ensuring that every breeder conforms with Happytail Puppies' core values, training protocols, licensing and inspection requirements, and hands-on care.
Happytail Puppies prioritize each puppy's care and well-being, prompting them to provide 24/7 hands-on care, ensure the execution of licensing and inspection requirements, and monitor successful transitions into their forever homes.
Impressively, their customer service extends to months after purchasing a puppy, offering a thirty-day guarantee on their puppies with care from a licensed veterinarian.
2. Team Kennels Puppies, NC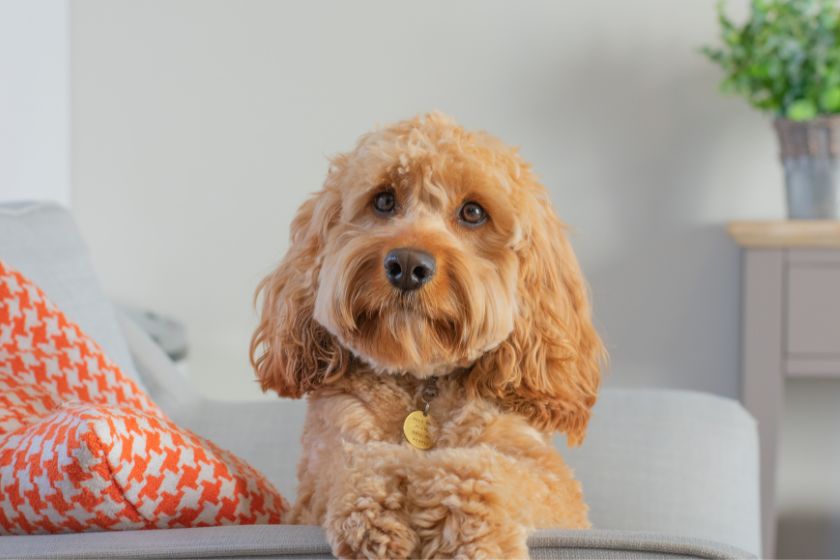 Team Kennels are twenty-three years in the breeding business that currently specializes in raising Pekingese, Poodles, and Peke-a-Poos.
They occasionally breed Cavapoos but maintain the same high standards as all their puppies.
They lovingly and carefully breed each puppy, ensuring they are up-to-date with their dewormings and shots by a licensed veterinarian.
Each puppy goes to its new family with a six-month health guarantee on genetic conditions, a pack of puppy food, pads, toys, and a blanket with the puppy's mom's scent to make the transition into its new home more convenient.
3. Parkers Precious Cavapoo Puppies North Carolina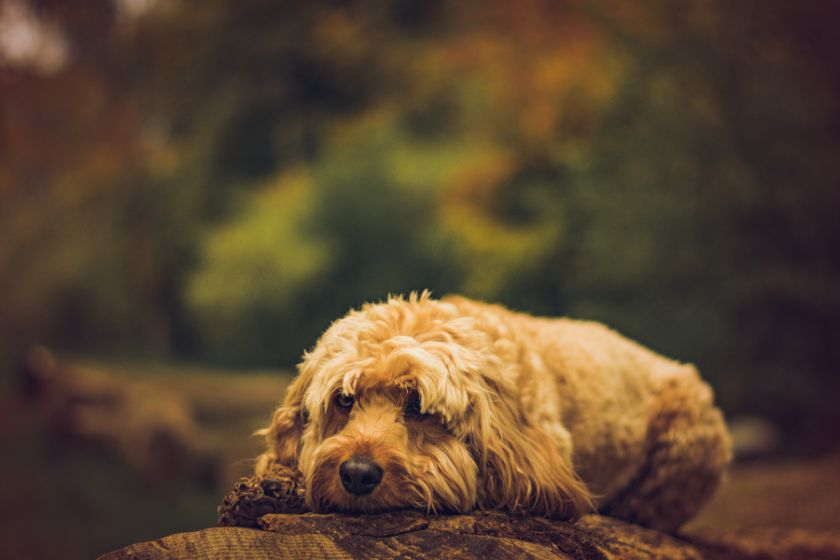 Parkers Precious Puppies have the perfect paw member for your family, including beautiful, healthy, and well-socialized Cavapoo puppies.
They have over twenty-five years of experience breeding healthy and happy puppies for several North Carolinian families.
The breeder ensures they adequately care for their breeding stock and litters to boost their health and sociability when they get to their new family.
Parkers Precious Puppies vaccinate, health-check, exercise, and groom their puppies, offering a health guarantee to each adopter to demonstrate their devotion to breeding high-quality puppies.
4. King Lionheart Puppies NC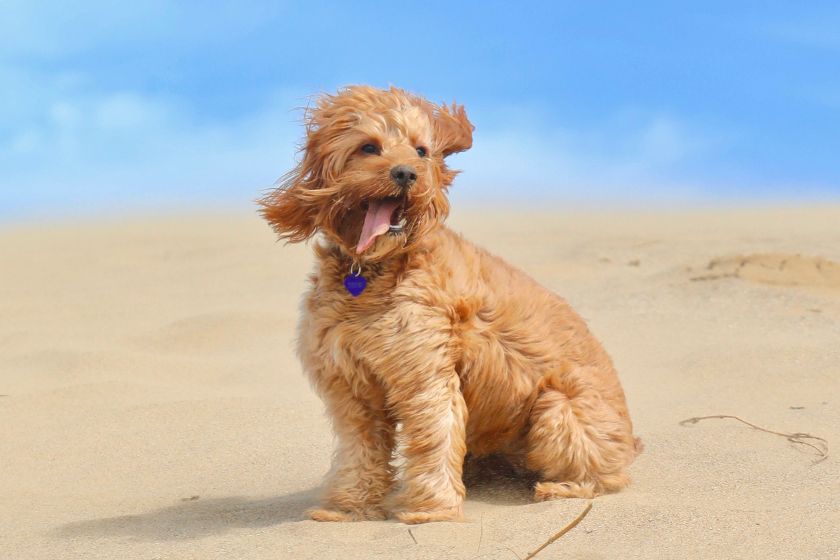 King Lionheart breeds Cavapoo, Cavanese, and Havapoo puppies. However, they focus more on the Cavapoos because of their demand for attention than the other puppies.
Their routine includes family interviews and full-time care for each puppy, allowing them to exercise within their property instead of lounging in a kennel.
King Lionheart Puppies enjoy adequate care from birth until they are ready to go to their forever home, ensuring they receive regular health check-ups and immunizations from a licensed veterinarian.
5. Charlotte Dog Club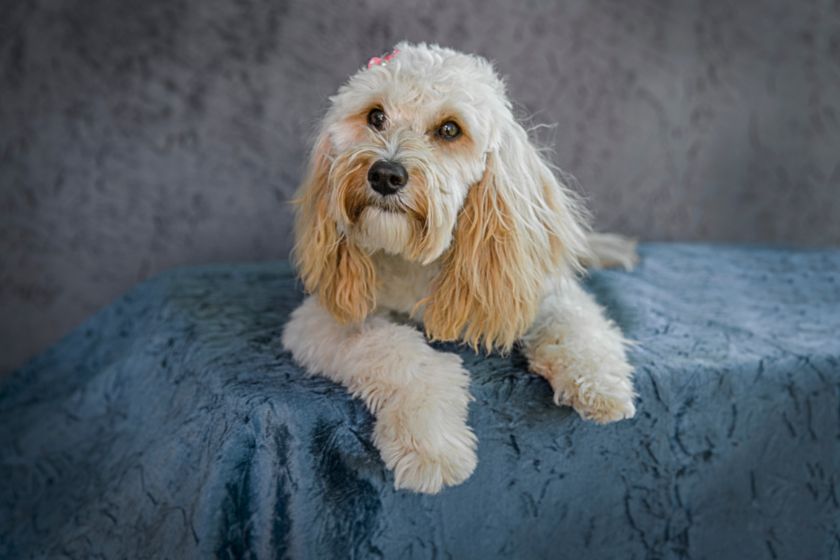 Charlotte Dog Club relishes the pride and joy in offering well-bred, healthy puppies to dog-loving individuals and families.
Their primary mission is to breed the healthiest puppies and provide their clients with a beautiful adoption experience. Charlotte Dog Club owners have a professional breeding license and have created a network of professional breeders who share their mission.
The club's Cavapoo puppies come with a health guarantee and vaccination certificates.
6. HealthyPups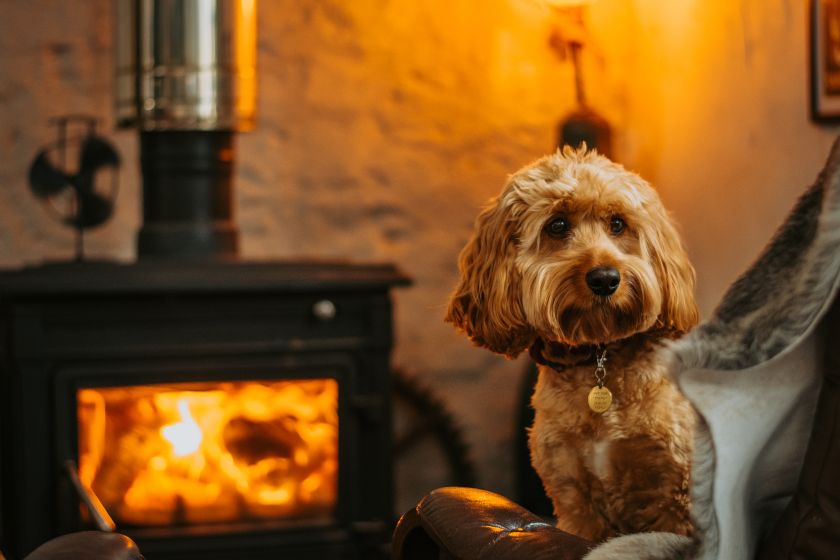 HealthyPups is a family-owned nursery and rescue in North Carolina with forty years of experience in the breeding business.
They are committed to breeding healthy puppies of various breeds and offer them to prospective pet owners at a standard price.
HealthyPups perform their breeding operation in a $500,000 kennel, spending a $200,000 average on operating expenses annually.
Their puppies receive constant attention and adequate care, kept humanely in the best condition.
Every puppy is liable to the breeder's standards, including quarantine before they are sold. HealthyPups offer a one-year guarantee for each puppy.
This warranty covers terminal genetic defects but must be established in unanimous agreement by your veterinarian and their team.
7. Recherche Kennels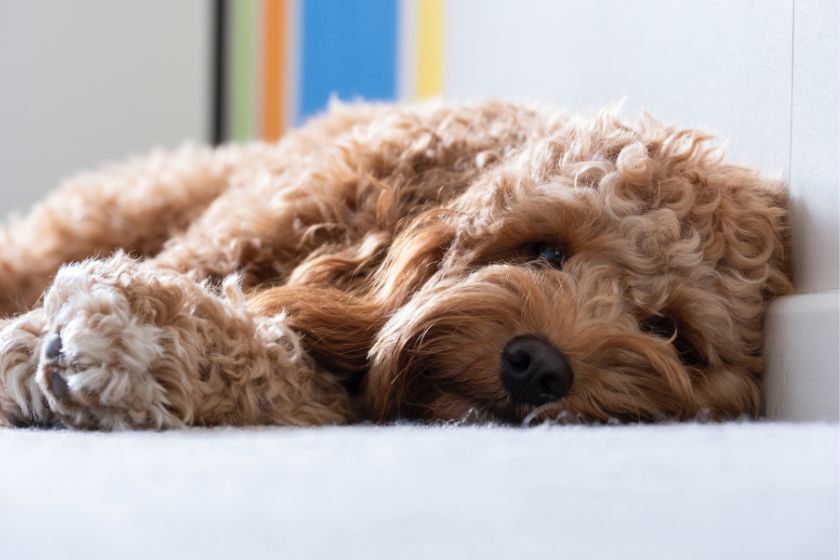 You know you are in for the best puppy in town when you get a full four-year health warranty for your new canine companion.
While this policy sounds too good to be true, Recherche Kennels are convinced about the health and well-being of their puppy at the time of purchase.
Why?
Recherche Kennels import their breeding stock from Europe, and their sires and dams have world-class pedigrees and health clearances.
Each puppy receives training in the breeder's
Puppy Training Institute with over thirty professional trainers and animal care staff.
They also provide full post-purchase support to assist their clients in adapting to the new demands of a new furry family member.
Best Cavapoo Pet Stores in North Carolina
You may need to visit the breeders we have reviewed or have to wait for some time until there are available litters.
However, you may find it challenging to pop in on these kennels or wait until whelping seasons.
Fortunately, online sources allow you to find your ideal Cavapoo puppy without waiting for a long time before it arrives at your door.
8. PuppySpot Cavapoos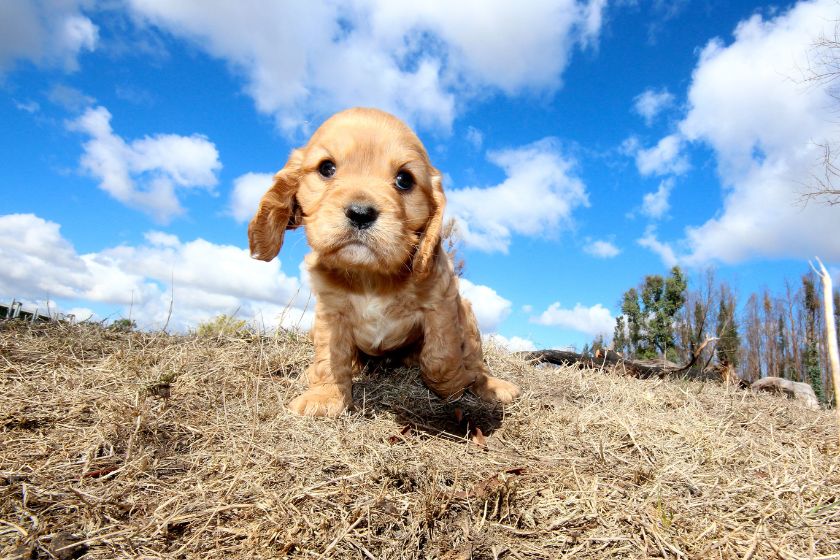 PuppySpot is one of the most reputable sources to get a Cavapoo puppy in North Carolina.
You do not have to run a check on every Cavapoo breeder in the state nor patronize a puppy mill when the breeders we have suggested do not have any available litters.
PuppySpot has a variety of puppies and is ready to bring your puppy to you after placing an order.
You can trust the store's puppies because their breeders are screened, verified, licensed, and registered, with breeding practices that set them apart from puppy mills.
9. Premier Pups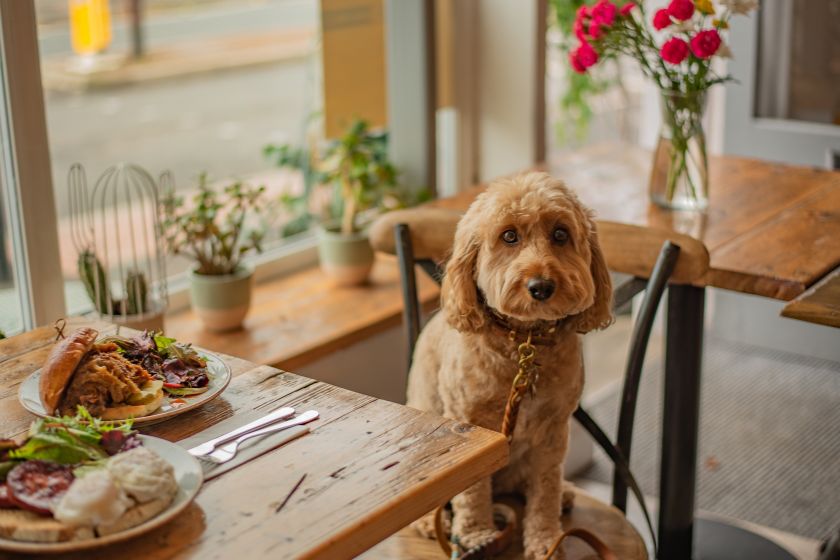 Premier Pups partners with USDA and state-licensed breeders to provide the best puppies.
They have a personal relationship with all their breeders, making it possible to hand-pick each puppy and personally verify its condition.
Premier Pups continually monitor their puppies for genetic diseases and congenital disorders after a sale, offering a ten-year health warranty for each puppy.
Frequently Asked Questions (FAQs)
How much should I pay for a Cavapoo puppy in North Carolina?

Backyard breeders and puppy mills offer Cavapoo puppies at a cheaper rate, but you should budget between $1,000 and $4,000 for a Cavapoo puppy from a reputable, trustworthy breeder in North Carolina. One of the breeders we reviewed spends a $200,000 average on operating expenses annually, implying that a lot goes into breeding quality, healthy, and well-socialized Cavapoos.
 
How can I promote my Cavapoo's health?
The Cavapoo is a relatively healthy breed; however, it could suffer from genetic health conditions. It will help if you get your Cavapoo puppy from a responsible breeder whose breeding stock is tested for genetic disorders. Please consider feeding your dog high-quality food in the right proportion and at the right time, exercising it for up to forty minutes daily for physical and mental soundness.
Why should I buy a Cavapoo?
Albeit its charming appearance, the Cavapoo is loyal, affectionate, and even-tempered. It is also favored above many other designer breeds for its hypoallergenic properties.
Wrap Up
The Cavapoo is an excellent choice for most families because of its charming appearance, which could be picturesque in plush sitting rooms.
However, getting a healthy Cavapoo puppy in North Carolina could be a hassle. In this article, we have reviewed the best Cavapoo breeders and pet stores in North Carolina and hope you enjoy your puppy for a lifetime.
Discover other Cavapoo Breeders in the United States: