Ohio has laws that protect dogs from inhumane treatment, neglect, or abuse, giving rise to the need of wanting small dogs that are house-trainable and not too demanding for residents of the vibrant big cities in Ohio.
The Cavapoo is a breed that befits Ohioans; it is a cross between the King Charles Cavalier Spaniel and the Poodle.
When bred by the best cavapoo breeders in Ohio you would be sure to get a healthy well-behaved pet.
They are cute and friendly with a hypoallergenic coat and are ideal for aged people, families with children, and first-time pet owners.
While the Cavapoo is an excellent choice for most dog-loving individuals and families, it is prone to genetic health conditions like Luxating Patella, Progressive Retinal Atrophy, and congenital heart attack.
Sadly, you may find some puppy mills and backyard breeders around Ohio raising unhealthy Cavapoo puppies due to unethical and careless breeding practices, resulting in puppies with these conditions.
Are there places to find healthy Cavapoo puppies in Ohio?
Yes, there are!
This article has compiled a list of the best Cavapoo breeders in Ohio and reputable stores.
We will review their breeding practices and policies in the following paragraphs
Best Cavapoo Breeders In Ohio
1. Maple Hill Doodles Ohio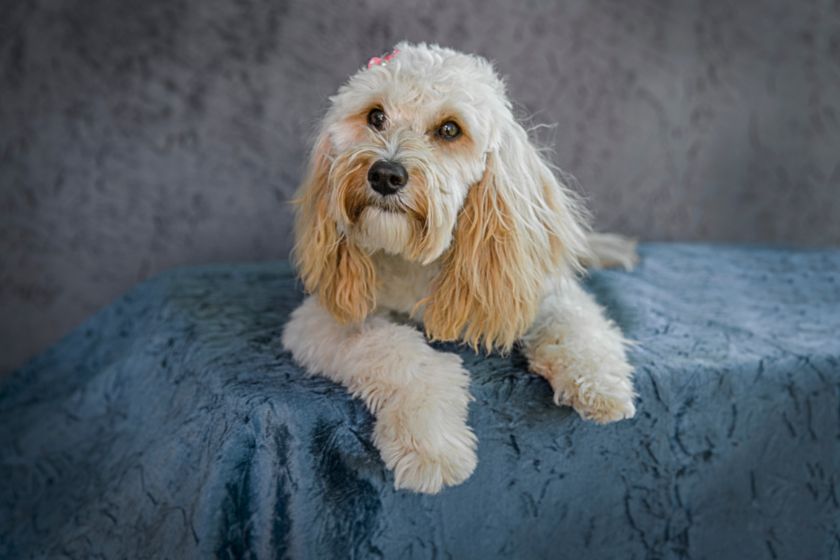 Maple Hill Doodles are twenty-one years into the business, starting their venture as hobby breeders with a toy poodle in 2001.
Their journey has undergone several changes and refinements, including the advancement of proper and accessible health testing for dogs listed in their breeding program, what they eat, and their medications.
They genetically test all their parent dogs and rear them naturally.
Maple Hill Doodles breed Cavapoos alongside other breeds, including the Goldendoodle and Labradoodle.
All their dogs are home-bred, exposed to using crates, well-socialized, enjoy an Early Neurological Stimulation to aid their brain development, and are coat-type tested.
Prospective adopters get weekly updates on their puppy's growth and get a two-year genetic health warranty after completing the adoption process.
2. Foxglove Farms Ohio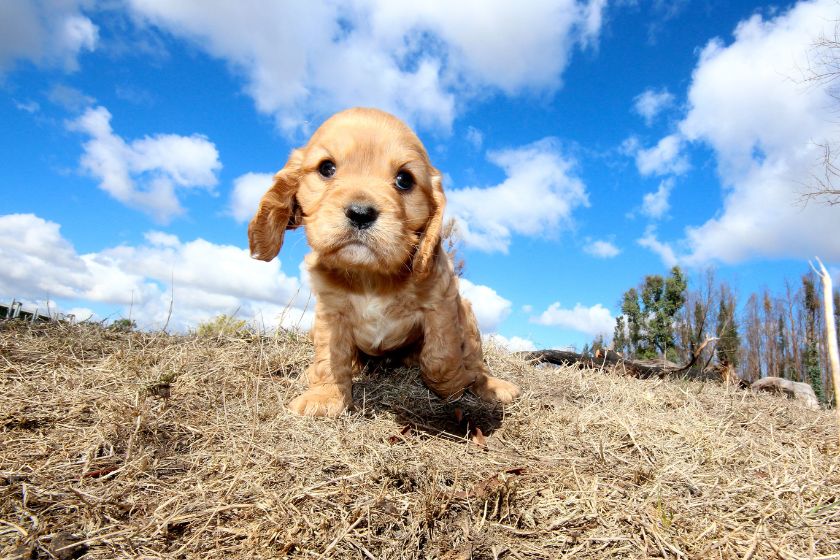 Foxglove Farms breed Cavapoo and Cavachon puppies for the love of raising exceptional dogs.
The breeder has the skill and experience required to succeed in the Cavapoo breeding business, with a thirty-year experience in breeding, training, and handling various breeds.
Foxglove Farms is a breeder that prioritizes their dog's well-being; the breeder has a published ebook, "New Puppy 101- A Busy Mom's Guide to Life with a New Puppy," to assist her adopters with the new canine family member.
Foxglove puppies come with a puppy package, some health papers, and a care kit without a fee; however, there are puppy care products for sale on the Foxglove website to help your puppy settle in without stress.
To your heart's content, you can expect Foxglove Farms to ship your puppy with supervision throughout the journey, thanks to an inflight nanny service.
3. Our Family Cavaliers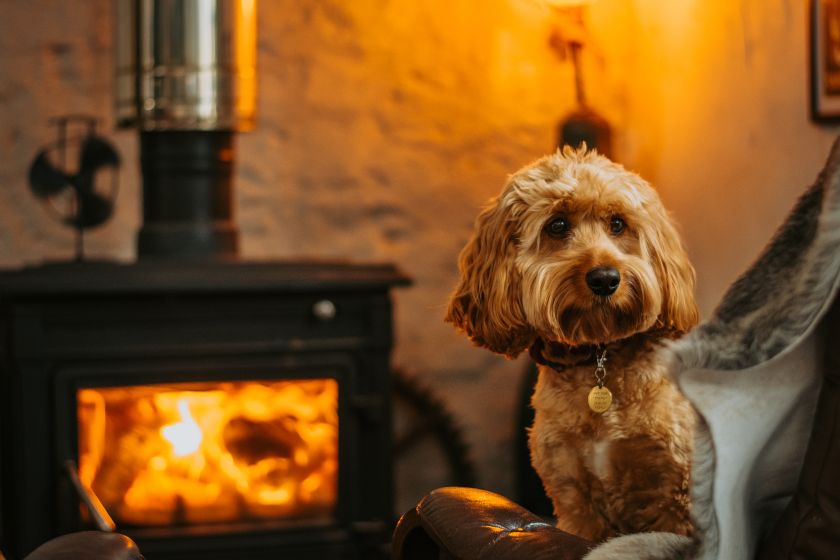 The name reads "Cavaliers," but the kennel is a small family establishment devoted to breeding the Cavalier King Charles Spaniel and Cavapoo, prioritizing health and temperament.
The breeder cares for, adequately exercises, and socializes their pets, ensuring they are used to children and other pets.
While you may not get other designer breed options from Our Family Cavaliers, it indicates that they are not a puppy mill.
Our Family Cavaliers list their puppies only when they are ready to move to their forever home.
You can contact the kennel via email or fill out a form on their website to inquire or ask questions about health guarantees or what comes with the puppies.
4. Kate's Puppies, Ohio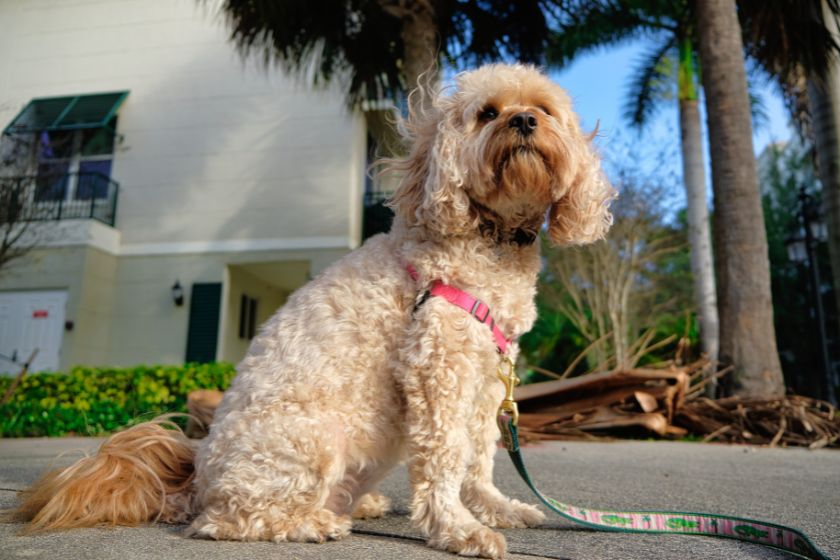 A life without liberty is like a body without a spirit. Similarly, a dog without the freedom to exercise, run around, and play in the fresh air could be bored, lazy, or frustrated.
Kate's Puppies carry out their breeding operation on a farm, allowing their puppies to enjoy nature's gift without being constricted to a kennel.
Kate's Puppies are committed to their puppies' health and safety, ensuring they are ethically bred.
They guarantee that your puppy is physically and mentally sound at the time of sale to the best of their knowledge.
All their puppies are up-to-date with their vaccinations and dewormings and enjoy adequate food, water, and shelter until they join their new families.
Each adopter will receive a two-week health warranty, an optional, extended three-year warranty, and a one-year warranty for genetic health conditions.
5. Mid-Ohio Cavapoos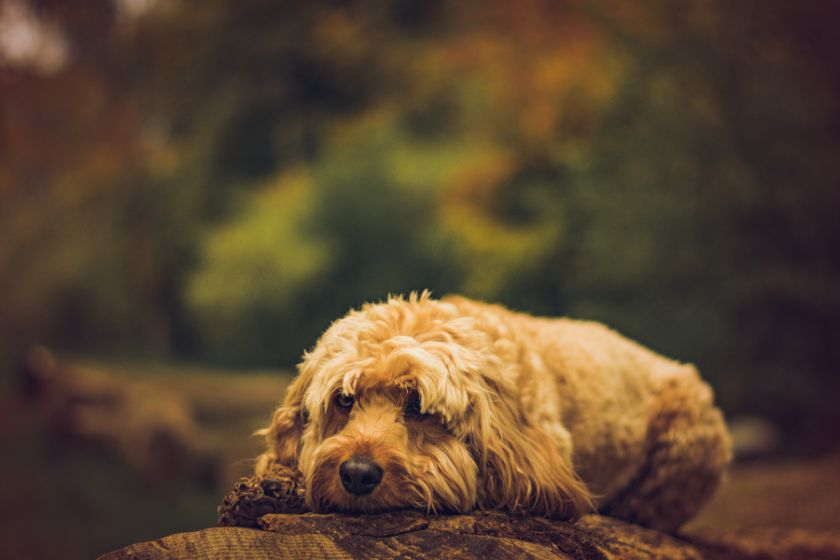 Mid-Ohio Cavapoos are proud breeders of Cavalier King Charles Spaniel and Cavapoos.
They use a quality stock for breeding puppies, ensuring their health and well-being on a twenty-acre property in Ohio.
Their adoption process is seamless and hassle-free, and you will get plenty of photo and video updates about your puppy's growth.
Mid-Ohio Cavapoos are willing to answer your questions about their breeding practices and other policies; you can contact them via email, phone, or by filling out a form on their website.
It would be best to frequently check the breeder's Cavapoo puppy webpage as they randomly feature Cavapoos.
Best Cavapoo Pet Stores in Ohio
Getting a Cavapoo puppy from a responsible breeder in Ohio could still be a hassle if you do not stay within Baltic, Central Ohio, Burton, Lucas, or Sugar Creek.
Nevertheless, you can check out the following pet stores to get your desired puppy.
These are reputable stores in the breeding industry, recognized for linking dog-loving individuals and families to responsible breeders.
6. PuppySpot Cavapoos Ohio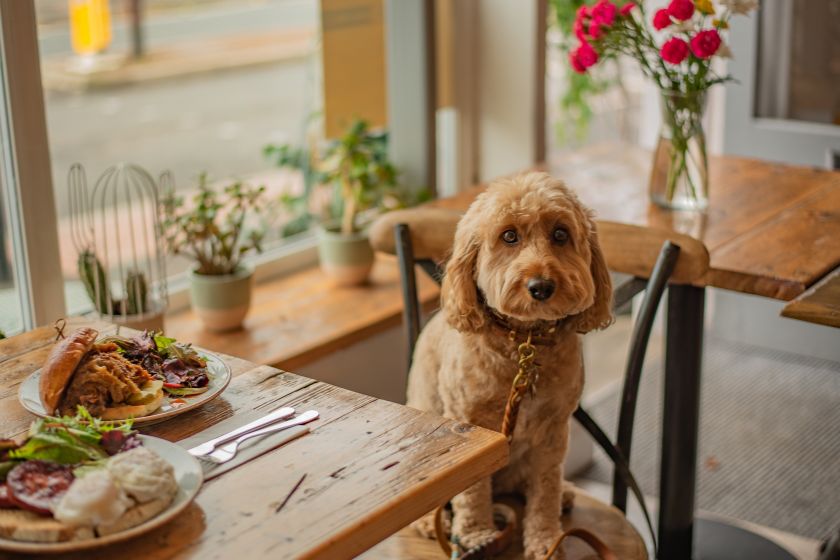 PuppySpot undoubtedly sits as one of the most reputable sources to get any dog breed.
As you might expect, it features on our list of the most reputable pet stores to get a Cavapoo puppy in Ohio.
You do not have to scrutinize several Cavapoo breeders nor hastily rush to patronize a puppy mill.
PuppySpot's Cavapoo puppies have varying coat colors, sizes, weights, and ages and are yours for the asking.
They are at your service to bring your puppy within easy reach after placing an order.
You can trust the store's puppies because their breeders are screened, verified, licensed, and registered, with breeding practices that distinguish them from puppy mills.
PuppySpot has the American Kennel Club's (AKC) backing, successfully selling over 220,000 puppies.
7. Sunrise Pups

The joy each adopter experiences after purchasing a puppy brings a unique feeling to the Sunrise community.
Their goal is to provide high-quality, charming, and fun-loving puppies.
Therefore, Sunrise Pups is committed to every puppy's health, ensuring that each puppy is healthy & well socialized.
Sunrise Pups have gone the extra mile to establish a safe and secure environment to meet your new canine friend, providing you with friendly and reliable customer service personnel and double-checking the breeders' competence.
The store prohibits substandard breeding practices and is transparent with their puppies' sources.
Every breeder willing to join the Sunrise community must be comprehensively screened, meeting the USDA, ODA, and business's high standards.
Every breeder is subject to a veterinarian-conducted weekly inspection to ascertain the health and wellness of each puppy.
Please always check the store's website for an available puppies list if you are interested in getting a Cavapoo.
8. Premier Pups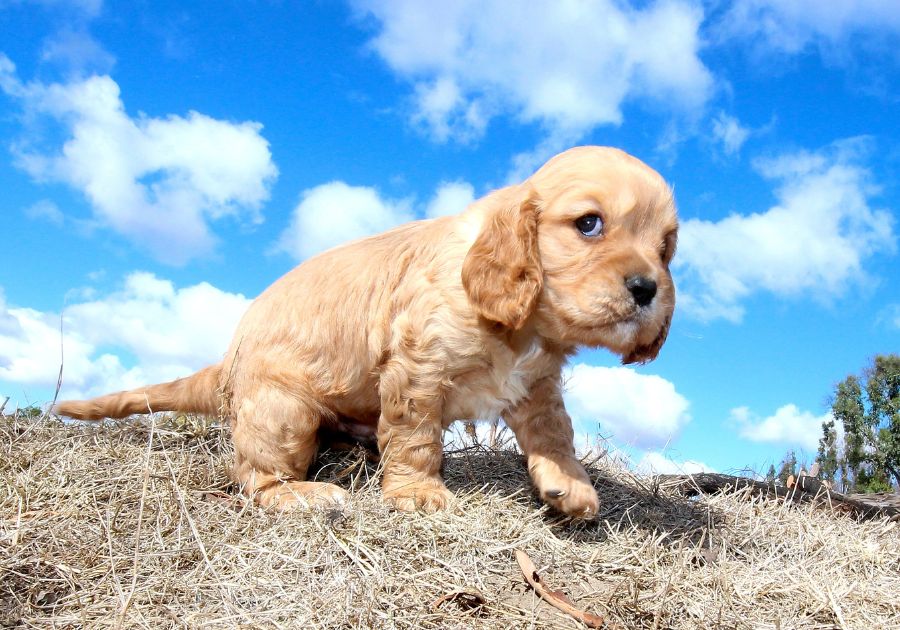 Premier Pups has a high-standing reputation in the breeding industry, working with all USDA and state-licensed breeders to provide the best puppies for adoption.
Impressively, the store has a personal relationship with all their breeders, implying that they hand-pick each puppy and personally verify its condition.
Premier Pups continually monitor their puppies for genetic conditions and congenital disorders after a sale, offering a ten-year health warranty for each puppy.
Frequently Asked Questions (FAQs)
What are the rules and regulations for owning a dog in Ohio?

Ohio has strict laws concerning the dogs' care and treatment. They attach fines and prosecutions to any form of dog neglect, abuse, and abandonment. The government demands owners leash their dogs in public spaces or non-fenced yards. Every dog must be registered and tagged to confirm its registration or its owner may risk fines.
What is the average price of a Cavapoo puppy in Ohio?

The Cavapoo is becoming popular amongst Ohioans because of its physical and behavioral traits. Therefore, getting a Cavapoo puppy considering these virtues is no bargain basement. Cavapoo puppies' average price in Ohio is around $1500. While it could be cheaper depending on the location, breeder, and other factors, you can expect to get a puppy from $2,000 to $5,000 or even more.
What health issues does Cavapoos suffer from?

Cavapoos risk inheriting genetic health conditions like luxating patella, Progressive Retinal Atrophy, and congenital heart attacks. However, your puppy could be free from these conditions if you got it from a responsible breeder that genetically tests dogs registered to their breeding program.
What is the Cavapoo's life expectancy?
The Cavapoo inherits sturdiness and healthiness from its Poodle parents. Therefore, you can expect it to stay with you for a long time. A healthy Cavapoo can live between ten and fifteen years, barring any mishaps that could end its life prematurely.
Wrap Up
Cavapoos in Ohio may be the best pet choice because of their hypoallergenic properties, small size, healthiness, and interaction with children.
Still, they could make you a regular visitor at the veterinary if you got them from the public squalor of a puppy mill or backyard breeder.
We encourage you to ensure the status of your preferred breeder, screening their breeding practices and standards.
Without a shadow of a doubt, searching and vetting every breeder and pet store in Ohio could be a pain in the neck, but it is worth the effort.
We could not have made it simpler by compiling this list of Ohio's best breeders and pet stores.
You may check out any of our suggestions or purchase your next puppy from them.
However, we encourage you to verify every applicable paperwork to confirm the pedigree of your Cavapoo puppy before completing a deal.
Discover other Cavapoo Breeders in the United States: