Searching for the best cavapoo breeders in Michigan is a daunting task.
The Cavapoo has come a long way, from a mere crossbreed in Australia to a highly demanded designer breed in the United States.
The Cavapoo is a cross between the Poodle and Charles Cavalier Spaniel, an intelligent, non-shedding breed and a charming one.
Therefore, the Cavapoo is beautiful, smart, well-tempered, and hypoallergenic.
The Cavapoo is ideal for most people, including families with kids, aged ones, and allergy sufferers, but raising a Cavapoo with congenital conditions can be challenging.
Therefore, purchasing a responsible breeder is the best way to avoid getting a puppy with genetic disorders.
Responsible breeders ensure that avertible congenital diseases are not transferred to the puppies by genetically and health testing their adult dogs before admitting them to the breeding program.
Michigan families and individuals find it challenging to look for responsible Cavapoo breeders that breed for health and temperament.
We are glad to help them search for ethical breeders, prompting us to discuss the most reliable breeders in their state.
Let us consider the best Cavapoo breeders and pet stores in Michigan without further ado.
The Best Cavapoo Breeders In Michigan
1. Sleeping Bear Kennels

Sleeping Bear Kennels have a fantastic Cavapoo breeding program that has demonstrated genuine dedication to the puppies in their care, providing the best in healthcare and well-being.
They specialize in breeding healthy and well-tempered puppies that could serve as service, emotional support, therapy dogs, and all-around family companions.
Sleeping Bear Kennels ensure their parent dogs are free of severe genetic and health conditions, carefully pairing them before mating to retain the trademark red or red and white colors.
Each puppy is temperament-tested to help them find perfect families or individuals that suit their personality.
Their puppies undergo early neurological stimulation and enjoy high-quality dog food within an in-home environment where comfort, cleanliness, and safety are a priority.
You might need to wait between five and eighteen months and pay $4,000 to get a puppy; therefore, we encourage you to fill out the waitlist form in advance and pay the non-refundable $1,000 deposit as a commitment fee if you are convinced of their services.
2. Smooch My Pups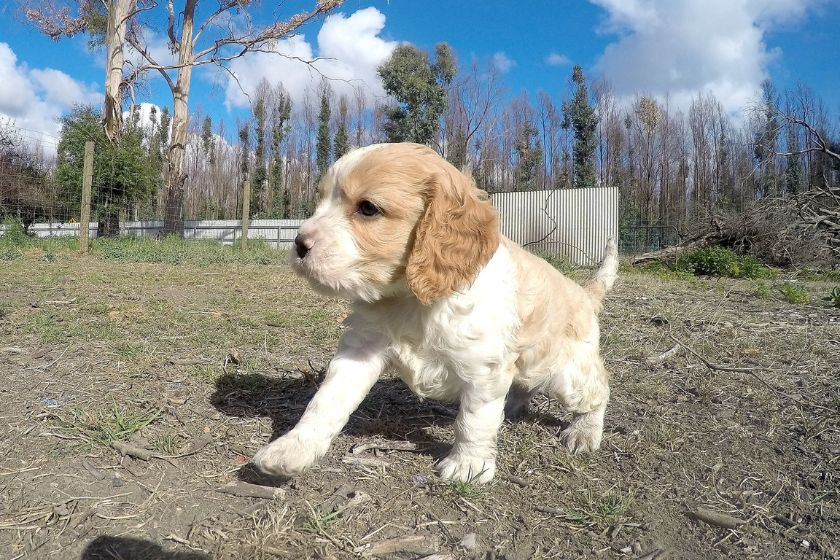 Smooch My Pups are passionate breeders that show personal interest in their puppies' welfare.
Their puppies are born in their home and carefully observed during their first few weeks before moving to the nursery, where they receive potty, crate, and obedience training.
The puppies are well-socialized and pre-spoiled, up-to-date on their shots before moving to their forever homes.
Smooch My Pups' parent dogs don't suffer a worse fate; they enjoy adequate healthcare and quality food, which is evident in the dams' appearance when they are nursing.
Smooch My Pups does not constantly update its website, but its Facebook page is the best way to get up-to-date information on upcoming litters.
Each puppy has a written health guarantee as a token of Smooch My Pups' surety on its puppies' health.
3. Hunger Heavenly Pups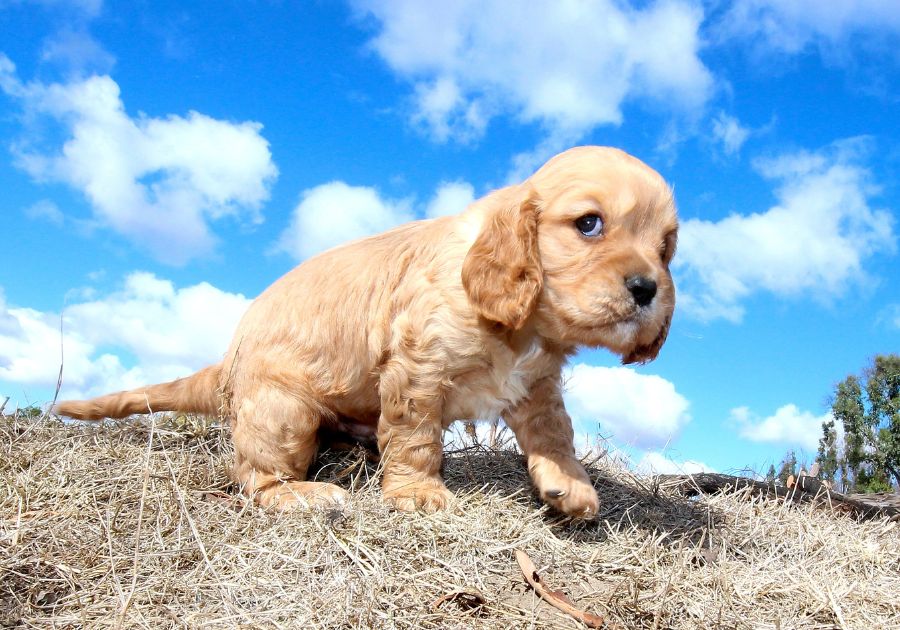 Hunger Heavenly Pups feels proud to raise quality doodle breeds like the Cavapoo despite being a small family business. They have ethical breeding standards and breed their dogs in a kennel-free atmosphere, granting every puppy freedom on their five-acre property while they sleep inside the house with the breeders. Therefore, the puppies are happy, social, and lovable.
Hunger Heavenly Pups are driven to prioritize their dogs as family members rather than breeding stocks, match the right family to their puppies, and provide ongoing support to families and our puppies after adoption.
They allow families to visit the puppies several times before bringing them home to make the adaptation process quicker.
They also expose their puppies to loud noises, sirens, and thunder to avoid anxiety when they leave the breeder. Remarkably, each fully vaccinated, potty, and crate-trained puppy has a one-year health guarantee.
4. The Family Puppy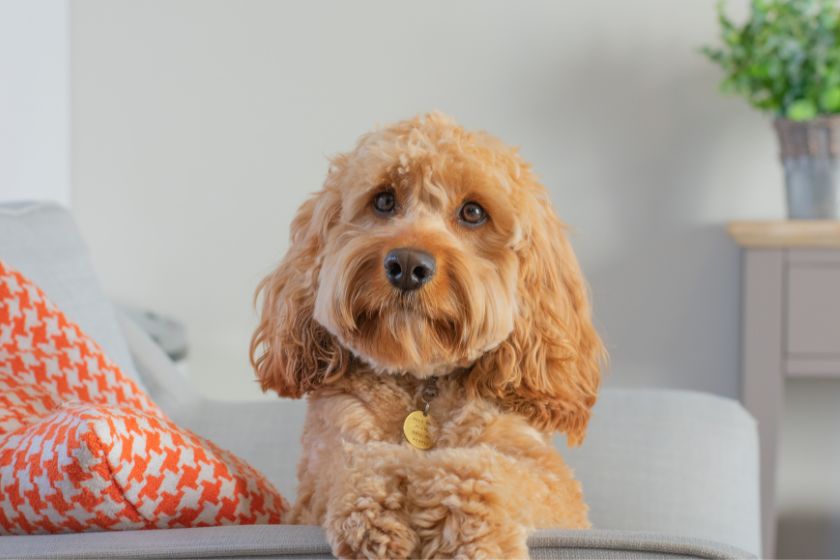 The Family Puppy is a breeding operation with over thirty years of experience; therefore, it has undergone various refinements to develop the most reliable breeding practices.
They raise high-quality puppies via testing their sires and dams to ensure they are free from congenital disorders.
The puppies are up-to-date on their vaccinations and dewormings; they also get exposed to various noises and environments and interact with the breeders for adequate socialization.
The Family Puppy pre-trains its puppies on basic commands and in potty training.
Therefore, you get your fully prepared puppy with a thirty-day general health warranty and an additional two-year guarantee against genetic health defects.
You will also receive dog food samples and some chew toys for your dog's entertainment.
Best Cavapoo Pet Stores in Michigan
There is a small group of responsible breeders in Michigan, but two or three reputable pet stores sprinkled into the mix will provide oodles of Cavapoo puppies for Michiganians.
These pet stores offer healthy, happy Cavapoo puppies. You can also visit them for more coat colors, ages, and size options.
5. PuppySpot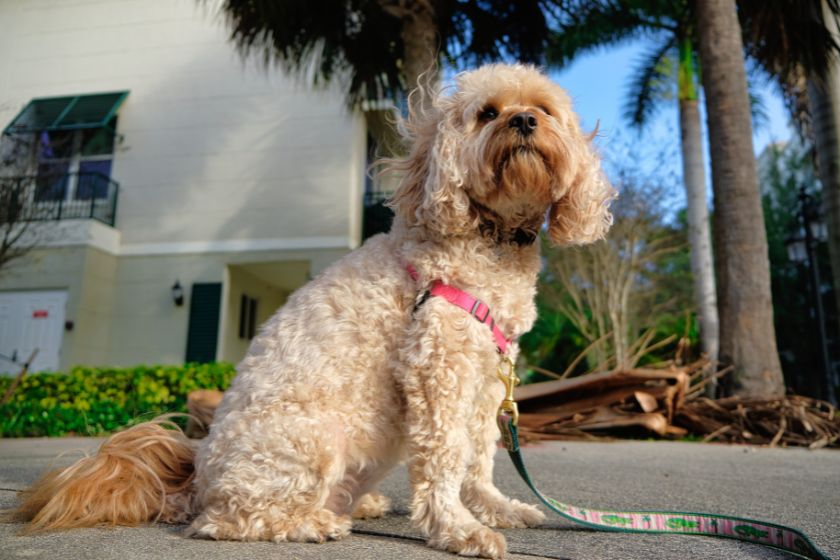 PuppySpot sells happy puppies bred by certified and trusted Cavapoo breeders.
They have an impressive resume, placing over 200,000 healthy puppies in comfortable homes across the country.
PuppySpot works with vetted and screened breeders, holding them to the highest standards regarding every puppy's health and well-being.
You can visit their site to reserve a puppy or email them to make inquiries or get answers to your burning questions.
Their seamless service helps Cavapoo-interested individuals and families connect with ethical breeders to get happy puppies for a lifetime.
6. Premier Pups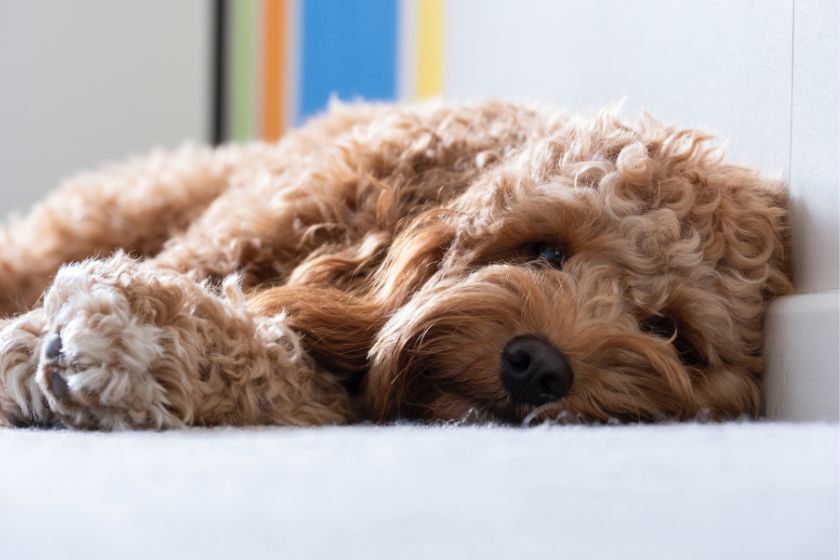 Premier Pups has created a niche as a top-notch doodle community, delivering high-quality and loving Cavapoos.
They offer various color and size options, guaranteeing healthy and well-socialized dogs that can adapt to living with you without hassle.
Premier Pups have standby vets for their Cavapoo puppies who regularly examine the dogs and ensure they are always healthy.
Besides, their puppies are fully vaccinated and dewormed and come with certificates of proof.
7. Good Dog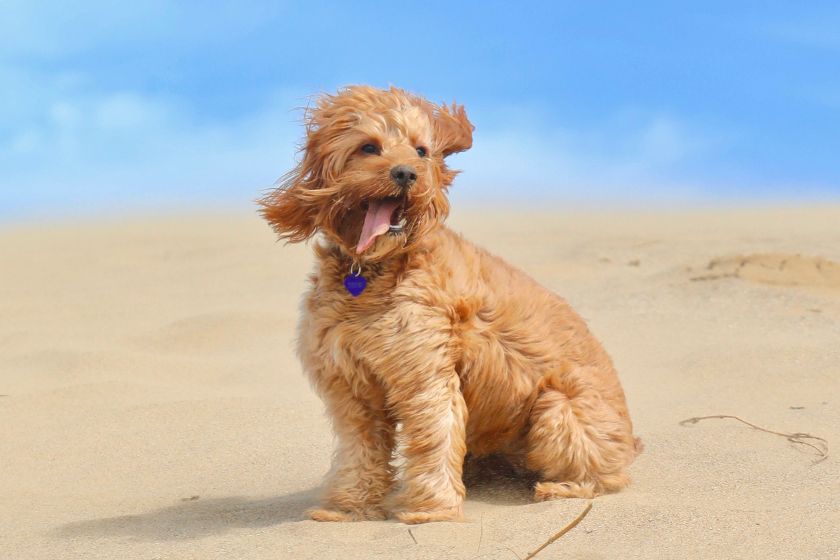 Good Dog sees this adorable breed as more than just a pet.
They believe the Cavapoo is a good friend and an excellent addition to the family.
Identifying the problems associated with getting a designer breed like the Cavapoo, Good Dog has made it easy for people to get healthy dogs from reputable breeders, shelters, and rescues, providing the required guidance and support to make the process a success.
Good Dog prioritizes health and behavior, working with leading vets countrywide and screening every member of their community to ensure responsible breeding practices.
The community upholds transparency and accountability and strives to create an enlightening environment for its customers.
Frequently Asked Questions (FAQs)
What can I feed my Cavapoo?
Without a doubt, every dog requires proper and quality feeding. Finding the most suitable dog food can be a hassle because the market is flooded with several brands. While we do not impose any specific brand, your dog's food must be rich in animal protein and vitamins. It would help if your dog's food is nutritious and tasty, substantially contributing to its overall well-being.
What are Cavapoos bred for?
The Cavapoo is a designer breed between the Poodle and Cavalier King Charles Spaniel. They are primarily bred to be hypoallergenic and serve as excellent companions. It would not be wrong to assume that Cavapoos are bred for their appearance, too, as they are as charming as teddy bears.
What training technique can I use for my Cavapoo?
Training a puppy can be challenging because they are independent. While Cavapoos are trainable and eager to please their humans, they are intelligent and can act on their own. Therefore, training a Cavapoo is essential and beneficial, worthy of every effort to make it successful. Positive reinforcement, clicker training, mirror training, leash training, and potty training are some effective training methods for your Cavapoo.
 
What do I need to train my Cavapoo puppy?
Training your Cavapoo requires more than finding the correct method. It would help if you had the right equipment for your training methods to be effective. A treat pouch, soft collar, harness, toys, crates, non-slip vet beds, or soft mats, and some treats are essential for training sessions.
How much can I get a Cavapoo in Michigan?
Getting a healthy Cavapoo puppy in Michigan might cost an arm and a leg because of how much responsible breeders invest in raising a litter. Therefore, expect to pay between $3,500 and $5,500 to get a Cavapoo puppy in Michigan.
Wrap Up
You have made an excellent choice choosing the Cavapoo as your family's next canine companion.
However, it will be best to ensure you get a puppy from a reputable source.
Please avoid puppy mills and ensure that your puppy is fully vaccinated and that you have the certificate.
Discover other Cavapoo Breeders in the United States: