Despite having a significant cavapoo population, it is challenging to locate the most skilled and reputable cavapoo breeders in Texas.
The lone star state is the United States' second-largest, hosting ample options for dog lovers to get various breeds.
However, many people prefer small dog breeds with friendlier temperaments because of the criminal prosecution and penalty of up to $10,000 associated with attacks by a dangerous dog.
Cavapoos, like other doodle breeds, are common in Texas due to their size, affectionate personality, and hypoallergenic properties.
In contrast, puppy mills and backyard breeders raise unhealthy puppies that suffer from genetic health conditions and behavioral disorders.
There are several outlets to get a Cavapoo puppy in Texas, but you can trust a few, thanks to their ethical breeding practices.
Follow through as we will offer helpful information and contact details for top Cavapoo breeders in Texas.
We have also drafted frequently asked questions to help you with the breed.
Best Cavapoo Breeders In Texas
1. Puppyville Texas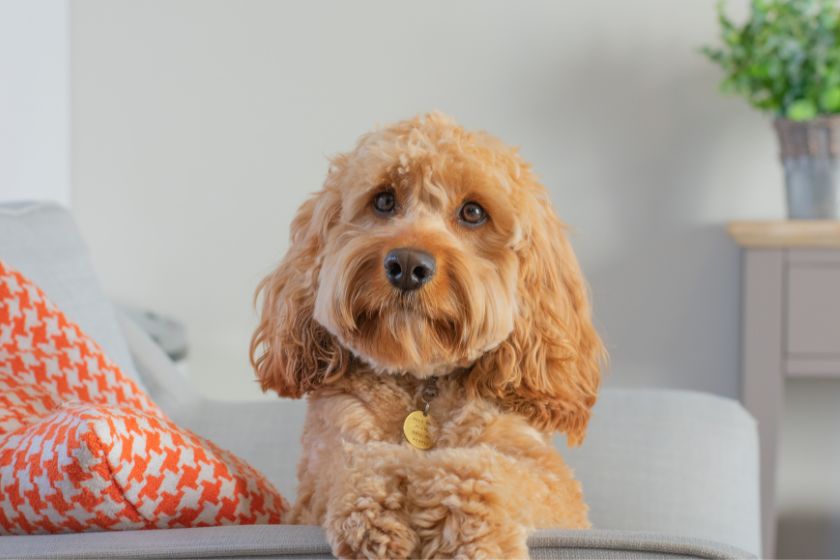 Puppyville, Texas, bills itself as the kennel with puppies designed for you.
They breed doodles like the Cavapoo and offer other services, including boarding, doggie daycare, grooming, and event classes.
Puppyville breeds intelligent, easy-to-housebreak, and loving puppies from healthy bloodlines; their puppies have decent athletic abilities, no bad habits, serve as excellent companions, and live long and healthy lives.
Impressively, Puppyvile's breeding practices encourage love and socialization as their puppies enjoy long hours of exercise on their 43-acre property in Gainesville, Texas.
You can also count on their seventeen-year experience.
2. Tiny Jewel Pups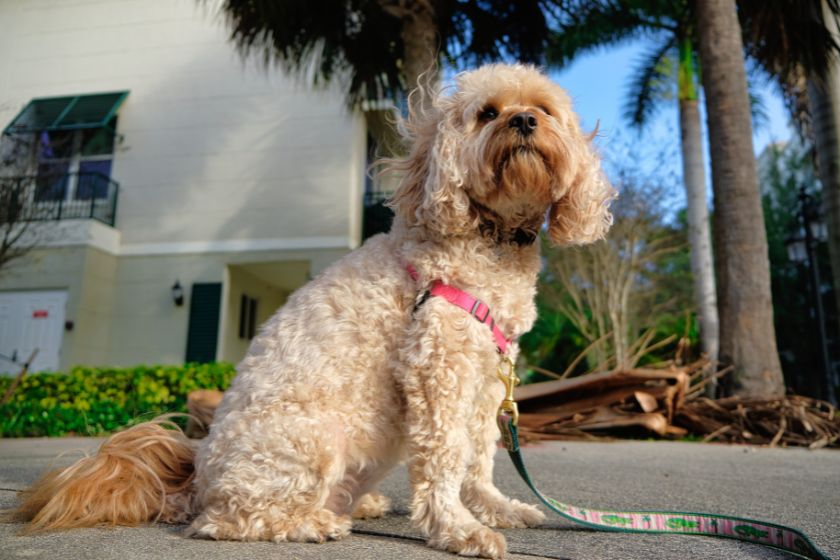 Cavapoos are in high demand across the United States; therefore, getting a puppy from a licensed breeder in the country's second-largest state can be satisfying.
Tiny Jewel Pups is a Texas Department of Licensing and Regulation (TDLR) approved breeder committed to providing the highest quality, healthiest, most beautiful, and happiest puppies for dog-loving individuals.
The breeder guarantees their puppies' health, working with licensed veterinarians and providing the best care, environment, and love.
3. Vicky's Toy Puppies Texas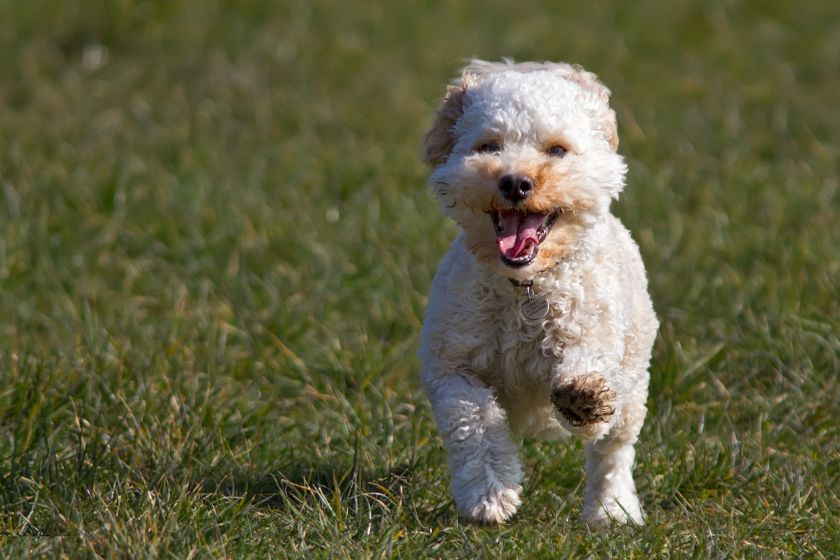 Vicky's Toy Puppies is a large-scale breeding operation committed to raising toy breeds; they do not use the guardian program but breed the puppies in conducive kennels until they move to their forever homes, providing and caring for each puppy.
While the puppies do not come with a health warranty, the breeder guarantees the puppy is free from viral infections for no less than seven days after purchase.
Therefore, consult a breeder immediately after you purchase your puppy to confirm that it is free from any congenital issues.
Remarkably, Vicky's Toy Puppies get adequate exercise and go on outings to aid their physical and social development.
4. Faith, Love, and Doodles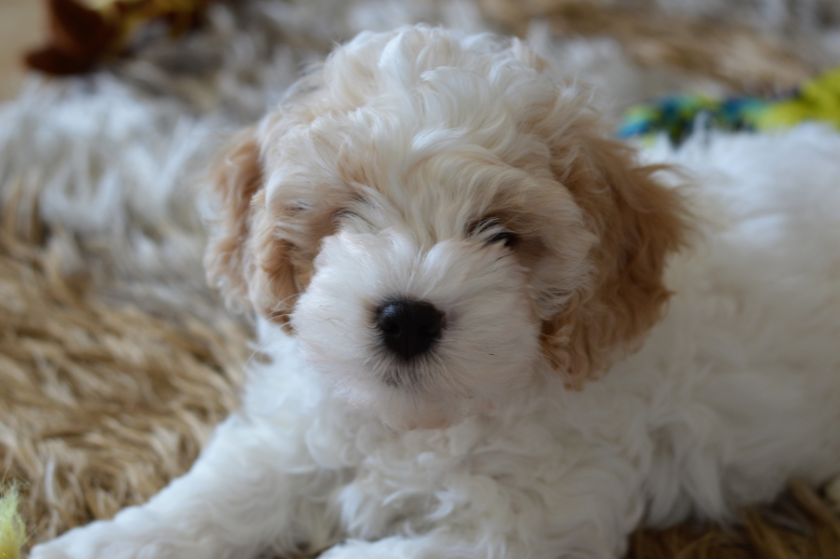 While Faith, Love, and Doodles might not have decades of experience in the dog breeding industry, they use their small-scale establishment to prompt the sales of well-socialized dogs.
They ensure all their puppies and parent dogs enjoy family warmth via a guardian program that encourages ethical breeding practices.
Faith, Love, and Doodles' Cavapoo puppies undergo organic socialization, interacting with the breeder's five children that engage in the kennel's daily operations.
Therefore, their puppies get along well with children and are ideal for the traditional family setting.
Every dog in Faith, Love, and Doodles' breeding program is thoroughly health and DNA tested while their puppies undergo early neurological development.
Each adopter will receive a fully vaccinated and dewormed puppy with a two-year health guarantee.
Unsurprisingly, their puppies grow to serve as family companions, service, or therapy dogs.
5. Morning Side Cavapoos

Most family breeders have limited human resources to cater to their puppies; however, Morning Side is an all-hands-on-deck venture with the owner's children and grandchildren working to provide families with healthy and well-socialized puppies.
Morning Side operates on a sprawling farm in Mcgregor, Texas, where the Cavapoo puppies and adult dogs can get plenty of exercise and fresh air.
The business is over twenty-five years old, with a wealth of experience required to breed the next canine member in your family.
The breeder can help you select your puppy based on your preference and a puppy's personality.
You would need no less than $2,000 to get a puppy; nevertheless, the breeder expects you to fill out an application form on their website and pay a $25 application fee to confirm your interest.
It will help if you deposit $275 to secure your puppy and go to choose your puppy in person when a litter is two weeks old.
Finally, with a health guarantee in place, you can have your puppy move to your home when it is eight weeks.
Best Cavapoo Pet Stores in Texas
There are a fraction of breeders in Texas considering the state's land mass; nevertheless, you can get Cavapoo puppies from reputable pet stores within the state if you live far from any breeders we suggested, prefer getting a puppy from a pet store, or do not find your choice in any kennel.
Pet stores have a wider variety of puppies, varying in coat color, size, and generation.
6. PuppySpot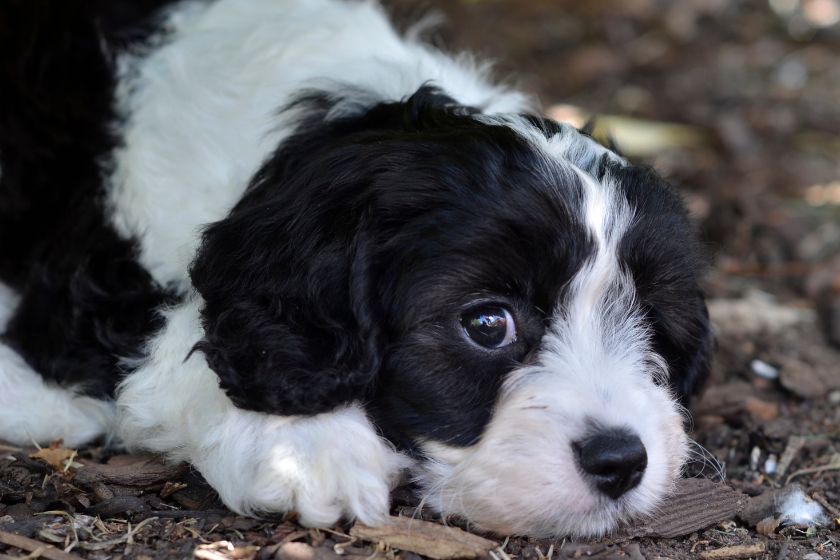 PuppySpot is an online pet store that connects dog lovers to certified and trusted breeders across the country, bringing them to your door upon order.
Their service leads you to transparent individuals, offering a ten-year health commitment as part of the package.
Contacting a breeder has advantages, but there could be hitch-ups concerning waitlists, availability, and transit.
PuppySpot holds its breeders to the highest measures regarding every puppy's health and well-being to help you avoid purchasing a puppy from a mill, as with many online stores.
Their puppies have the American Kennel Club's (AKC) backing, so you can visit their site to reserve a puppy or email them to make inquiries or get answers to your questions.
7. Premier Pups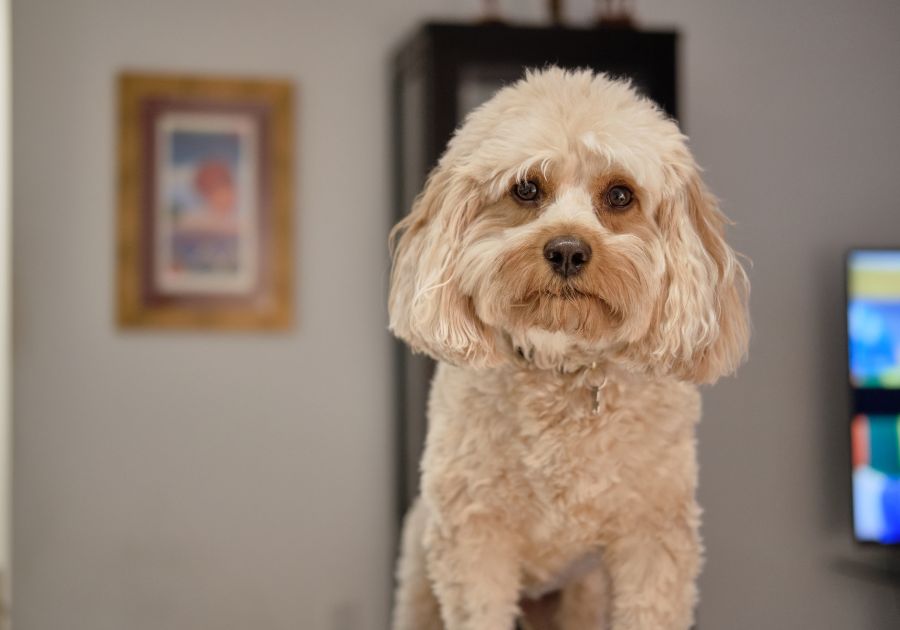 Premier Pups is a marketplace specializing in small breed puppies that work with exclusively screened and inspected breeders.
Therefore, they work with USDA-licensed breeders that enact government regulations and raise puppies ethically.
Premier Pups encourages its clients not to view the organization as a marketplace but as a family passionate about dogs and placing them in their forever homes, simplifying the entire dog adoption process and making it easy to own a puppy.
Premier Pups have dedicated staff and transport managers that oversee puppy adoption processes and puppy care specialists working with in-house vets to handle healthcare.
They offer a ten-year health guarantee and sell each healthy puppy with a pre-screen blood test and insurance.
8. Uptown Puppies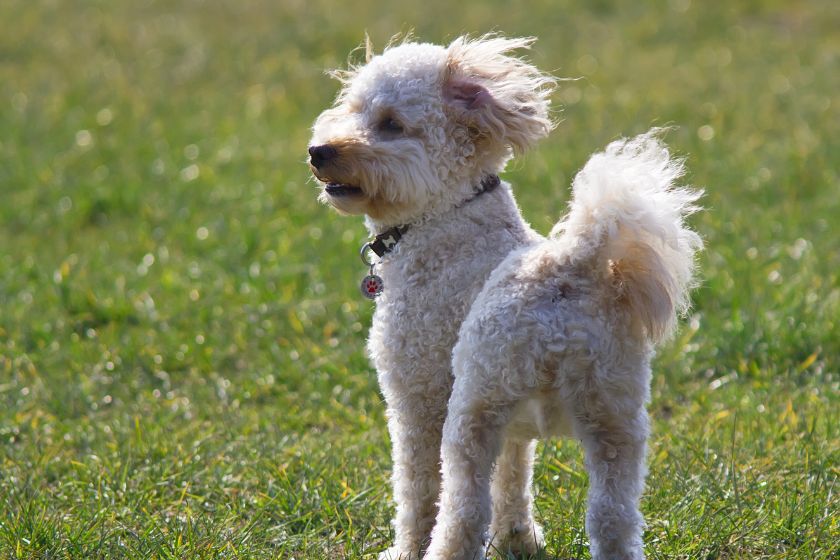 Uptown Puppies go through the hassle of finding healthy and happy puppies from responsible breeders and putting them out for you to pick them up confidently.
The store makes the conditions suitable for you to have the best canine experience.
Therefore, they create and foster a space where families and ethical breeders connect, assisting owners in keeping their puppies happy and healthy and catalyzing the elimination of puppy mills.
9. Good Dog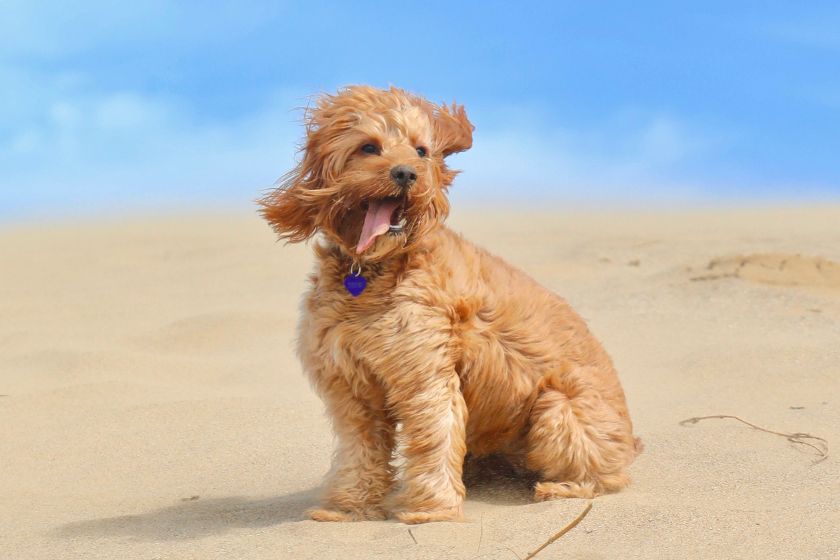 Good Dog is a community that connects healthy dogs from reputable breeders to dog-loving individuals and families.
They prioritize health and behavior, working with responsible vets across the country to ensure responsible breeding practices.
The community's policies involve practices that improve canine health, prompting them to consider a breeder's breeding practices and other factors that contribute to raising healthy puppies.
Frequently Asked Questions (FAQs)
How much should I pay for a Cavapoo puppy in Texas?
 
Cavapoo puppies in Illinois have an average cost of around $3,000. However, meager prices could indicate that one is a backyard breeder as it costs highly to maintain a quality Cavapoo litter. While some breeders could charge less, it is more likely to find breeders who demand more.
Is the Cavapoo an expensive breed to maintain?
 
Cavapoos are hypoallergenic but require frequent grooming to keep them in shape. Regular brushing, and periodic washing, especially after an outdoor session, are essential to keeping your dog's coat healthy. It would help if you examined your dog's eyes and ears to prevent them from getting infected, using a damp piece of wool or cloth to clean these areas.
What health issues do Cavapoos suffer from?
 
Cavapoos risk inheriting genetic health conditions, including luxating patella, Progressive Retinal Atrophy, and congenital heart attacks. The best way to be free from these congenital health conditions is to get a quality breed from a responsible breeder.
What should I do before contacting a Cavapoo breeder in Texas?
Ensure that you have adequate information about a particular breeder before contacting them for a Cavapoo puppy. Please conduct in-depth research about the breed, its demands, the breeder's breeding practices, and other crucial information that can help you make a favorable decision.
How many minutes of daily exercise does my Cavapoo need?
 
Cavapoos require less than an hour of daily exercise. Your adult Cavapoo needs about forty minutes of exercise to keep it physically and mentally sound. You kay walk your dog or engage it in sports. However, the time you use to engage your dog in exercise should depend on its weight, temperament, size, routine, and age.
Wrap Up
The Cavapoo is becoming increasingly popular in Texas, with several outlets offering the breed. However, some of the Cavapoo sources showing up are puppy mills. We encourage you to conduct thorough research before patronizing a breeder; our article is a helpful resource.
Discover other Cavapoo Breeders in the United States: