Finding the most reputable and best Cavapoo breeders in Virginia could be a hassle, despite the popularity of this breed.
In whatever colors they come, Cavapoos are furry, cute, and playful designer crossbreeds between a Poodle and a Cavalier King Charles Spaniel.
They have become increasingly popular due to their cheerful disposition, affectionate personality, and hypoallergenic properties.
These attributes have raised their profile, making them ideal family companions that yearn for their owner's attention.
While the Cavapoo is an adorable breed, it is prone to genetic health conditions like Luxating Patella, Progressive Retinal Atrophy, and congenital heart attacks.
Sadly, you may find several litters in puppy mills, shelters, and rescues with unethical breeding practices.
Several dangers are associated with buying puppies from mills or unreliable breeders, including the risk of getting puppies with heart problems, hereditary conditions, or parasitic infections.
Contrastingly, responsible Cavapoo breeders ensure their litters are physically and mentally sound.
You can find Cavapoo breeders in Virginia, and we have compiled a reliable list of the best breeders within the state to get a healthy and happy puppy for a lifetime.
The Best Cavapoo Breeders in Virginia
1. Black Creek Doodles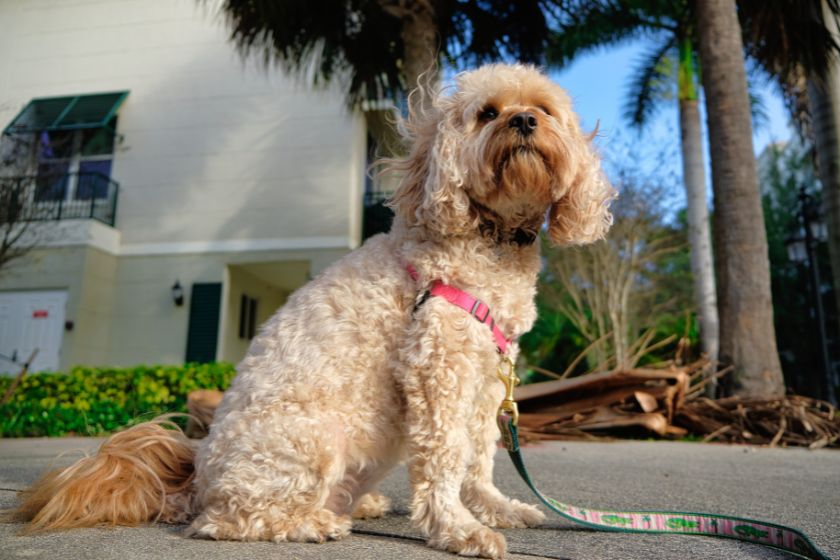 Black Creek Doodles' founders and chief breeders, Jordan and Scott Morse, have a long history with small dog breeds.
Therefore, it is not surprising that they own one of Virginia's leading doodle breed kennels.
Black Creek Doodles are committed to a breeding scheme that promotes and enhances the best parent breed qualities, raising vetted and genetically tested puppies.
They prioritize their dogs' health and welfare, providing reliable companions that would live without the heartbreaks of worry of allergies causing financial burden due to poor breeding.
Black Creek Doodles are catered to from birth until they meet their new families; they have excellent temperaments and adequate socialization that make them ideal for homes with older people and younger children.
Each adopter receives their puppy with a two-year health guarantee, free microchip, and lifetime breeder support.
However, Black Creek refrains from shipping their puppies via cargo but recommends a flight nanny for your puppy's safety.
2. DC Pups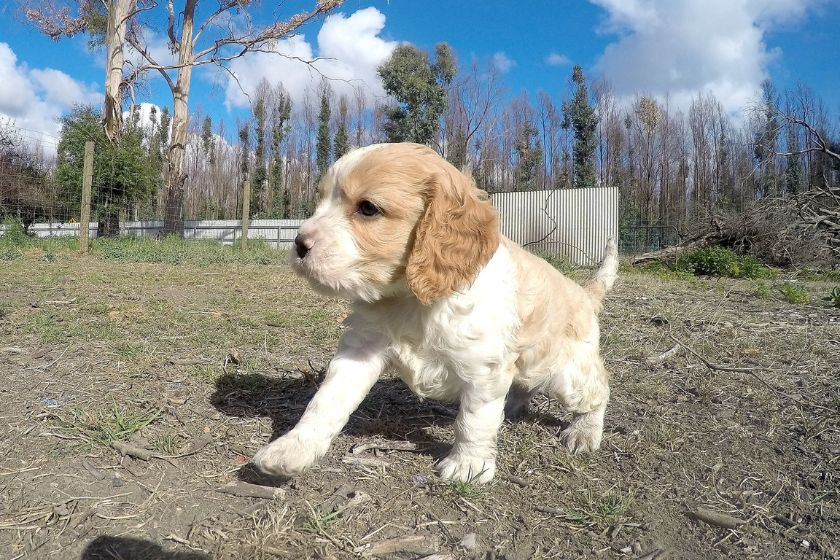 Location: 9021 Center St, Manassas, VA 20110
Website: dcpups.com
Phone: 202-531-4947
DC Pups strives to do all it can to provide a premier customer experience, offering services that exceed industry standards and promoting adoption, health, and wellness.
The breeders ensure that they nurture and care for all their puppies from birth until their time at the kennel is up.
Therefore, they breed with integrity, maintain an expert team, provide 24/7 emergency care, and sell their puppies at affordable prices.
DC Pups are not shy to seek breeder partnerships that match their standards and will be proud to show off their healthy and happy puppies via a webcam session.
Do not hesitate to ask questions about their policies and breeding practices; their dedicated staff is always available to help answer your questions.
3. Virginia Poodles and Doodles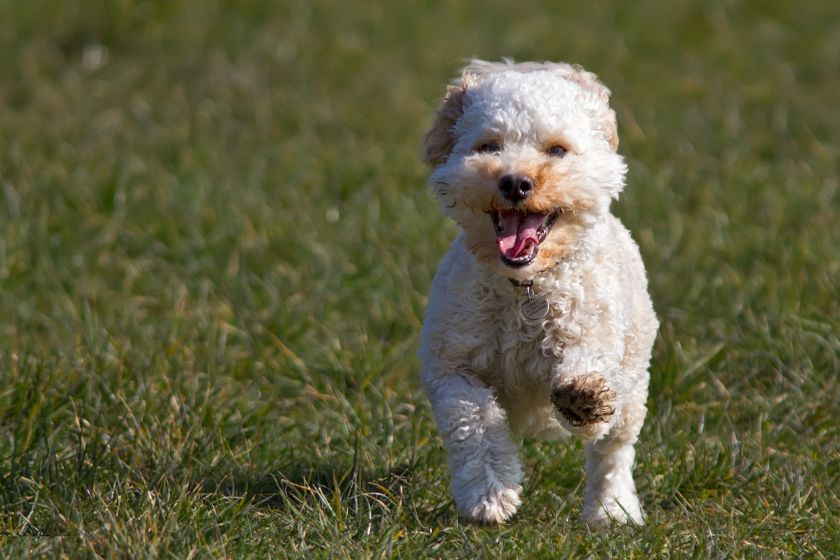 It is all hands on deck at Virginia Poodles And Doodles; so much to say about the bits that everyone contributes to raising healthy and happy puppies, including the Cavapoo.
The breeder believes that "The best puppies start with the best parents."
Therefore, all their parent dogs are health tested, undergoing Orthopedic Foundation for Animals (OFA) and Canine Health Information Center (CHIC) screening.
Virginia Poodles And Doodles encourage visitors, helping them socialize their dogs.
All their puppies come with a year-long genetic health guarantee, microchip, flea, tick, heartworm prevention, vet papers, and a puppy care booklet.
Hence, we are confident about getting healthy and well-socialized dogs.
4. My Next Puppy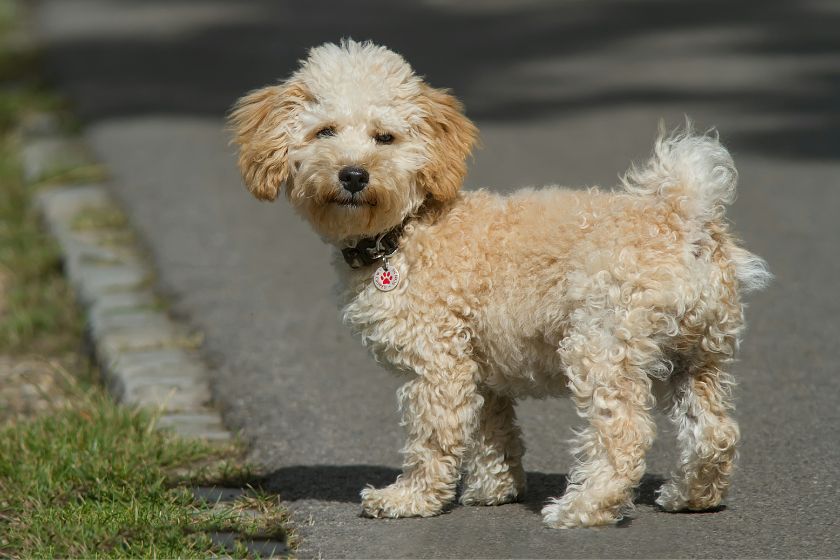 Location: 13991 Metrotech Dr, Chantilly, VA 20151
Website: mynextpuppy.com
Phone: 703-870-7555
Have you considered getting your next Cavapoo puppy from My Next Puppy?
You would get a microchipped puppy that has received all its age-appropriate shots and a warranty against genetic health conditions.
The benefits highlighted above result from the efforts of a community caring responsible breeders committed to breeding healthy and happy puppies and placing them into fantastic homes.
Therefore, their policies support a system that allows significant clients to find the most suitable puppies for their lifestyle.
Best Cavapoo Pet Stores in Virginia
Some pet stores in Virginia invest in replicating ethical and standard breeding practices.
While these stores do not breed dogs, they connect responsible breeders to dog-loving individuals and families, ensuring their well-being until they are ready to move to their forever homes.
5. PuppySpot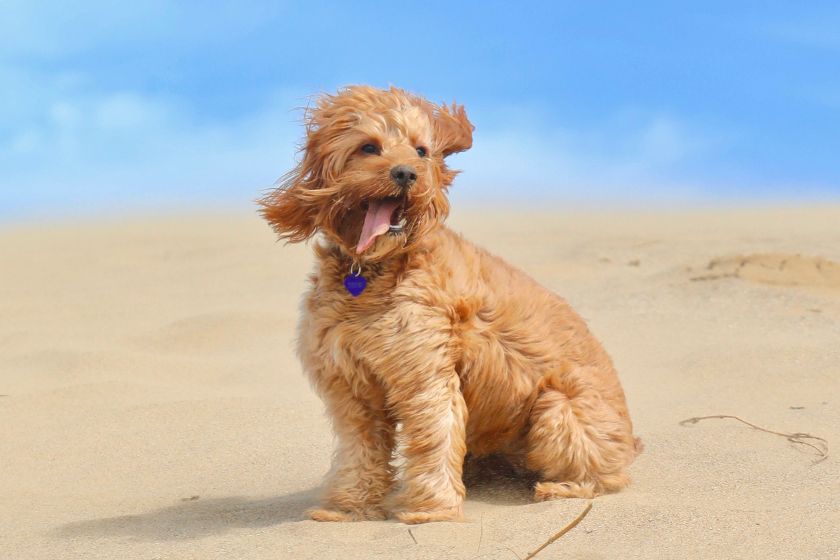 Email: help@puppyspot.com
Website: puppyspot.com
Phone: (866) 434-6793; (866) 269-1056
PuppySpot is a reputable pet store revered for its commitment to connecting dog-loving individuals and families to breeders countrywide.
It is a well-established canine community that aims to improve every puppy's life, fostering trust, confidence, and transparency between breeders and pet owners.
The store offers a variety of gender, size, color, and age of puppies, making it possible to make personalized choices.
Moreover, you will enjoy these benefits with a hassle-free adoption process as your Cavapoo puppy will arrive at your doorstep with a ten-year health guarantee and adequate information about its health status.
6. Good Dog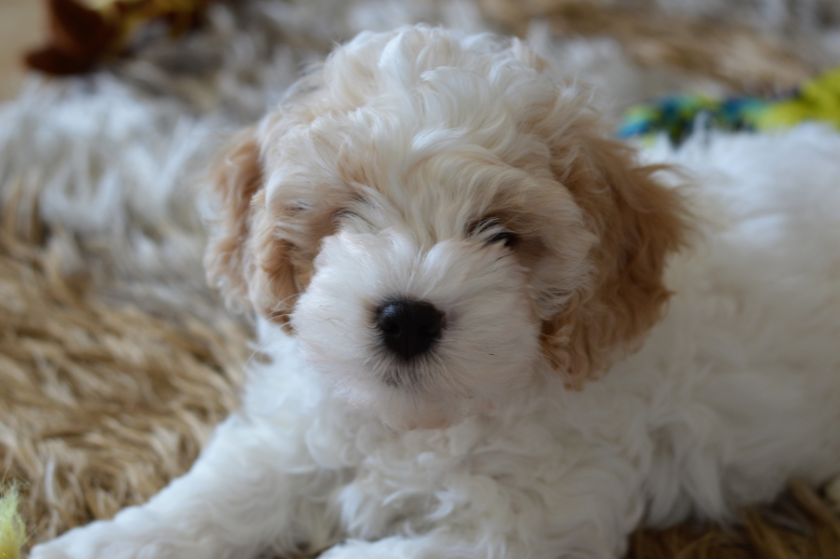 Email: help@gooddog.com
Website: gooddog.com
Phone: (855) 446-6336
Good Dog is a breeder community that considers Cavapoos more than pets. They believe the Cavapoos are affectionate companions and excellent canine family members.
Getting a designer breed like the Cavapoo could be challenging, as families find more puppy mills than responsible breeders.
However, Good Dog has made it less stressful for people to get healthy dogs from reputable breeders, shelters, and rescues, providing the required guidance and support to make the process successful.
Good Dog prioritizes health and temperament, working with leading veterinarians nationwide and screening every member of their community to ensure ethical breeding practices.
How do I find a good Cavapoo breeder in Virginia?
Finding a reputable Cavapoo breeder can be a hassle since there are several outlets to get a Cavapoo puppy from in Virginia.
However, most puppy mills or backyard breeders have unethical breeding practices. We suggest you conduct in-depth research before choosing a Cavapoo breeder in the state.
Reading this article is the first step, but there are other ways you could identify a decent Cavapoo breeder in Virginia, albeit by conducting thorough research.
Visiting a breeder is a practical step to determining whether a breeder will supply you with a healthy and happy Cavapoo puppy.
Most responsible breeders entertain visits, while others prefer video conferencing for health and safety reasons.
Asking many questions can help you draw out important information about a breeder's practices and policies.
We encourage you to ask a breeder about the Cavapoo breed, its needs, and other essential facts that could help you with successfully raising a Cavapoo.
A responsible breeder will be patient and convincing with their answers.
You could ask questions about your puppy's health and socialization or the breeder's policies concerning health guarantees, visitations, and health tests.
Please do not think asking your breeder about how many years they have spent in the industry and their personal experience with the breed is out of place.
What Cavapoo varieties are there?
Crossbreeds like Cavapoos have varieties based on their generations.
If you have heard denotations like F1, F1b, and F2s from breeders, these codes indicate a crossbreed generation.
F1s denote the first-generation cross, an F1b is an F1 crossed with an original parent, and an F2 is an F1b crossed with an actual parent.
Regarding Cavapoos, the F1s are a mix between a purebred Cavalier King Charles Spaniel with a purebred Mini Poodle, implying that they are fifty percent Cavalier and fifty percent Poodle.
An F1b Cavapoo, also known as a First Generation Backcross, is a cross between an F1 or first-generation Cavapoo and Mini Poodle.
F1b Cavapoos are bred to enhance their hypoallergenic properties.
F2 Cavapoos, called multigenerational Cavapoos or multigene, are two-parent F1 Cavapoos crossed, while an F2b is a cross between two F1b parents.
Frequently Asked Questions (FAQs)
How much does a Cavapoo cost?
It will cost you about $1,500 to get a decent Cavapoo puppy in Virginia. However, the price ranges between $1,000 and $3,000. A reputable breeder with a first-class profile may charge more.
Is meeting my puppy's parents necessary?
While this might not be possible with pet stores, regardless of their reputation, it will be wise to check the breeder's parent dogs or meet with your puppy's parents, especially if it is an F1 Cavapoo puppy.
Your breeder might present genetic health clearances and certificates like OFA and CERF to prove your dog's freedom, but meeting your puppy's parents can give you an overview of your puppy's temperament, appearance, and size.
What breeder certifications should you consider?
Breeder certifications can help you determine your breeder's accountability.
It will help to check whether your breeder has OFA/CERF and PawPrint Genetic certifications or if their parent dogs are AKC-registered, especially with F1 Cavapoo puppies.
Wrap Up
You might not find a reputable kennel or a pet store in Virginia like a thrift store or specialty shop, but you can get a healthy and happy Cavapoo puppy if you put in the required effort.
Our list of the best Cavapoo breeders and pet stores in Virginia is a start, but you can do in-depth personal research and interview our suggested breeders.
We wish you the best on your next escapade with your new Cavapoo family member.
Discover other Cavapoo Breeders in the United States: