Cavapoo is one of the fast-rising breeds, yet finding an experienced and reputable cavapoo breeder on the East Coast is challenging.
The Cavapoo is a decent canine addition to any family because it is a healthy crossbreed with a playful nature, mild temperament, charm, and hypoallergenic attributes.
Cavapoos are generally healthy, except they are infected or malnourished from puppyhood or affected by congenital health conditions.
Additionally, the Cavapoo is hypoallergenic and great with kids, suiting the orthodox family setting.
There are many places to get a Cavapoo puppy on the East Coast, but not all these places can guarantee a puppy's health and well-being.
Most have poor breeding practices and are less concerned about the puppies' welfare.
Still, you can get a healthy and happy Cavapoo puppy within the region if you search for a reliable source.
We understand that getting a Cavapoo puppy on the East Coast could be challenging and tricky; therefore, we have compiled a list of the best Cavapoo breeders on the East Coast.
Best Cavapoo Breeders on the East Coast
1. Mulberry Farm, New York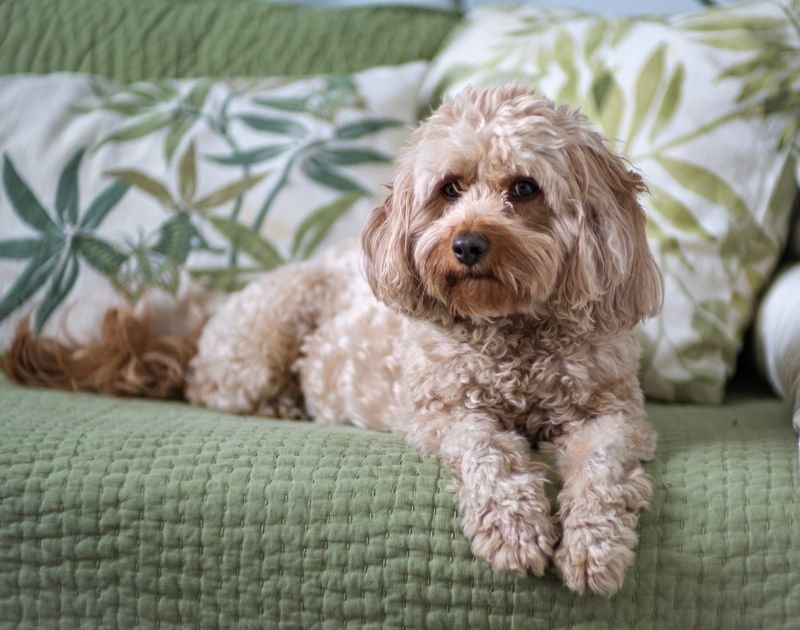 Mulberry Farm is an experienced high-quality American Cockapoo and Cavapoo breeder that raises home-bred puppies born inside the breeder's home and groomed like family.
Hence, they learn essential home training and social skills. Each puppy undergoes regular health tests with their results available upon request.
Mulberry Farm does not offer to ship puppies but encourages you to visit their facility and choose a puppy.
They raise only mini and medium F1 Cavapoo Puppies, so budget between $3,000 and $3,500 to get a puppy with a $500 deposit to secure your demand on the waitlist.
2. River's Edge Cavapoos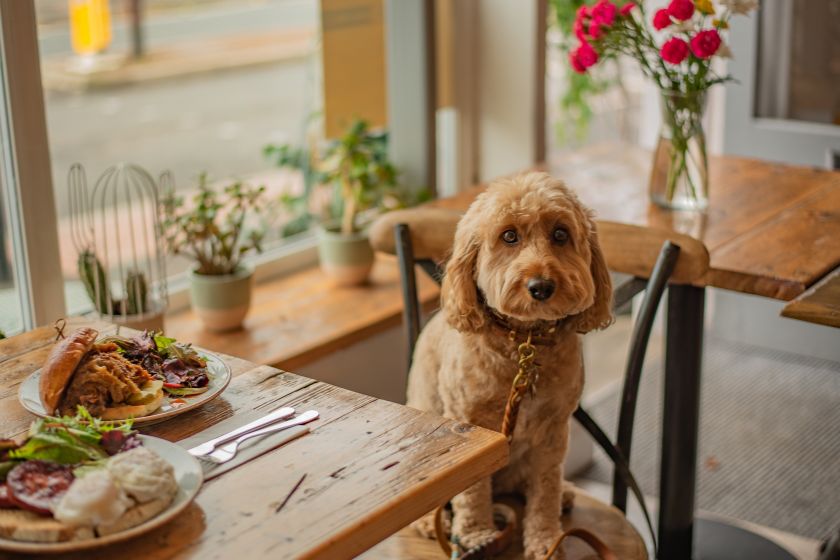 River's Edge breeds and raises its Cavapoo puppies as family members, enjoying every moment with them on their farm.
It is a family breeding business that ensures each puppy's health and well-being.
River's Edge has a guardian home program that ensures each puppy receives adequate care; they give their puppies to roam around their property, helping them socialize and exercise.
All their parent dogs are previously inspected, free from health problems and genetic illnesses; you can find their genetic test results on their official website.
3. Bliss Kennels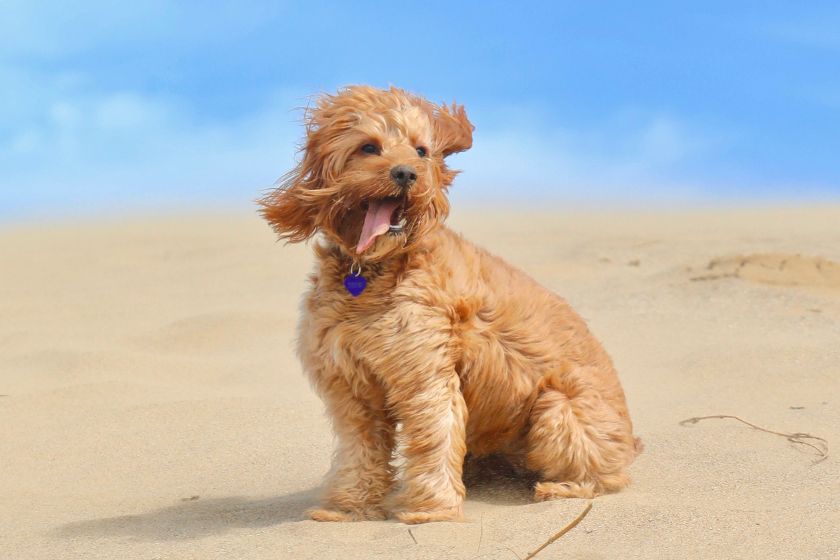 Bliss Kernels have over four decades of experience rearing animals and breeding various livestock.
However, they have about twenty years of experience breeding dog hybrids like the Cavapoo.
The breeder uses an outdoor kennel system, socializing their dogs with other farm animals.
Bliss Kennels give their puppies an essential puppy oil that boosts their coat health to show their commitment to improving or maintaining their dogs' welfare.
They support you through the puppy's adaptation process and offer lifetime assistance, providing you with essential resources to help you keep a healthy and happy Cavapoo.
4. Ayers Pampered Pets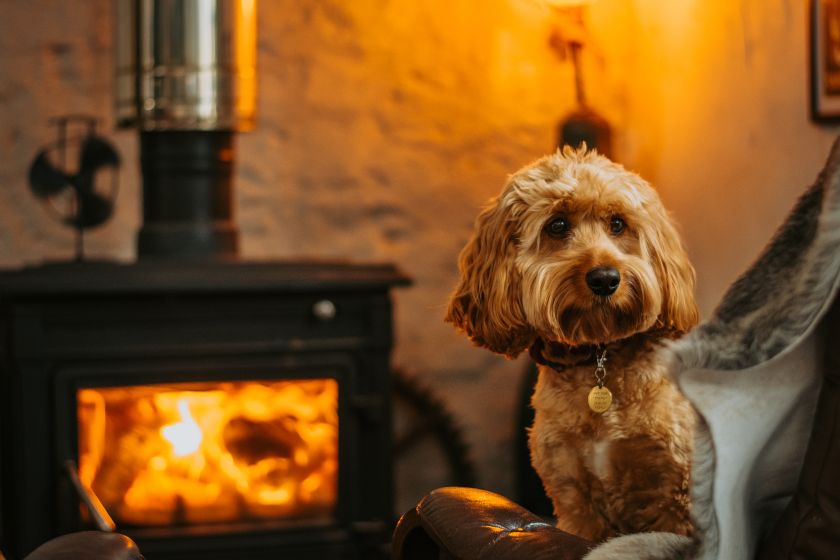 Ayers Pampered Pets have been in the breeding industry for over thirty years, raising sound Cavapoo puppies.
They ensure they breed well-rounded, trainable, intelligent dogs that adapt quickly to new environments and situations.
Ayers' parent dogs undergo extensive health checks and temperament testing, while puppies receive all age-appropriate vaccinations and dewormings.
A certified vet regularly scans each puppy and checks them for any abnormalities, offering them for sale with a two-year health warranty and complete health records.
You can be sure of each puppy's psychomotor soundness since the breeder engages them in tons of exercise, training, and socialization.
Remarkably, Ayers' puppies are door-trained, temperament-tested, and microchipped.
5. TLC Puppy Love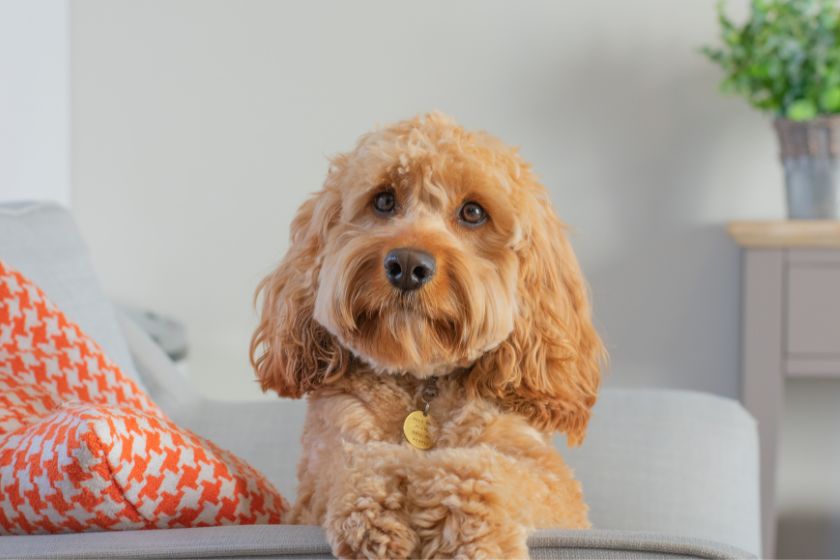 TLC Puppy Love is a responsible family-sized breeder specializing in small, hypoallergenic purebreds and a few designer crossbreeds, including the Cavapoo.
Their puppies are healthy, well-trained, exercised, and adequately socialized.
TLC puppies undergo potty and separation training so they don't develop separation anxiety when they are away.
Every puppy eats natural foods and gets the best healthcare provisions.
You can pay a $200 non-refundable deposit that gives you visitation rights to bond with your puppy; you will also get online video sessions and an up-to-date online photo album to keep up with your puppy's growth.
6. Happytail Puppies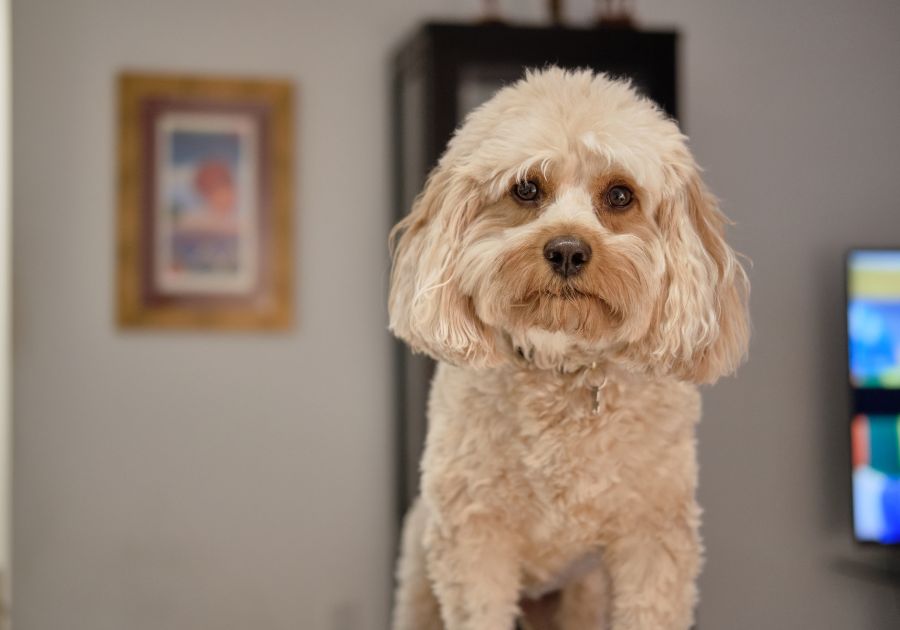 Happytail Puppies are a group of nearly thirty loving families committed to raising happy and healthy puppies and flawlessly matching them with loving families.
Each family owns a licensed kennel in their home to ensure each puppy enjoys adequate care.
Happytail Puppies have on-site veterinarians that promote the bloodline maintenance policy and provide new puppy parents with detailed vet reports.
They have a wealth of experience with seventeen years on their books, improving their breeding methods and refining their policies.
The kennel maintains a strict vetting process, ensuring that every breeder conforms with Happytail Puppies' core values, training protocols, licensing and inspection requirements, and hands-on care.
Happytail Puppies prioritize each puppy's care and well-being, prompting them to provide 24/7 hands-on care, ensuring the execution of licensing and inspection requirements, and monitoring successful transitions into their forever homes.
Impressively, their customer service extends to months after purchasing a puppy, offering a thirty-day guarantee on their puppies with care from a licensed veterinarian.
7. Virginia Poodles and Doodles

Virginia Poodles And Doodles are committed to breeding the highest-quality doodles in Virginia.
Therefore, they give all they have to raising healthy and happy puppies, including the Cavapoo.
All their parent dogs are health tested, undergoing Orthopedic Foundation for Animals (OFA) and Canine Health Information Center (CHIC) screening.
Virginia Poodles And Doodles encourage visitors, helping them socialize their dogs.
All their puppies come with a year-long genetic health guarantee, microchip, flea, tick, heartworm prevention, vet papers, and a puppy care booklet.
Hence, we are confident about getting healthy and well-socialized dogs.
8. Ole Field Farm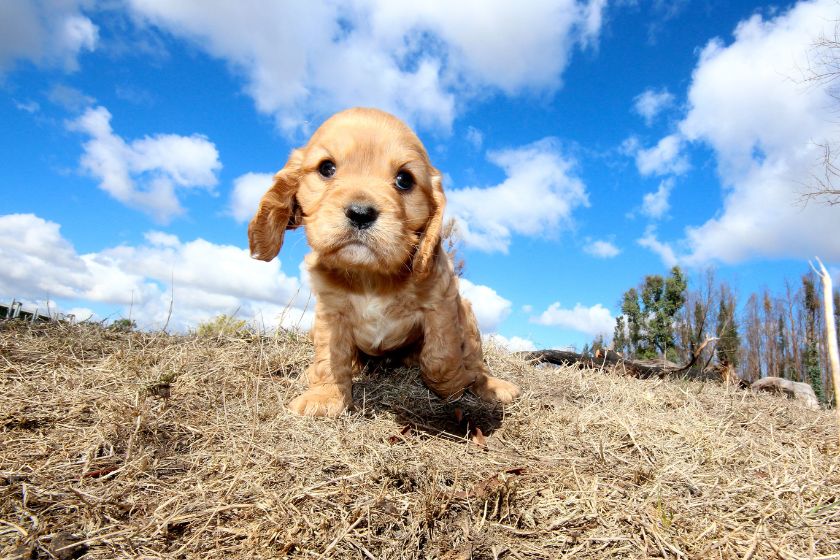 Remarkably, a past president, first lady, governor, professional footballer, hockey player, and baseball player have patronized Ole Field Farm because of its decades of experience prioritizing puppies' health and welfare.
Ole Field Farm ensures their puppies are regularly vaccinated, dewormed, and examined by licensed veterinarians.
They also practice training methods that suit these breeds, raising gentle and intelligent dogs that get along with other dog breeds, animals, and humans.
Another benefit of patronizing Ole Field Farm is getting a crate-trained and microchipped puppy.
9. Coastal Havapoo and Cavapoo Puppies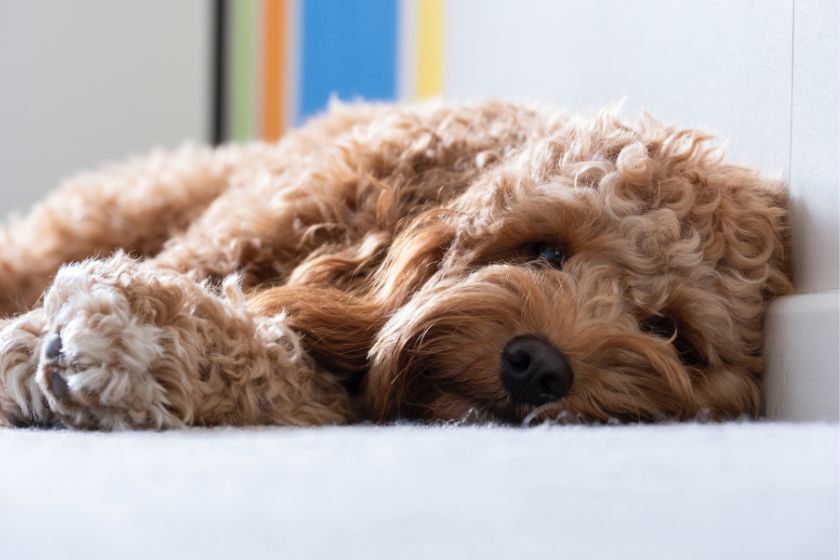 Coastal Havapoo and Cavapoo Puppies are committed to breeding quality Havapoo and Cavapoo puppies in pedigree and health.
How? Their parent dogs undergo DNA screening and vet approval to minimize the risk of hereditary diseases.
Every puppy is adequately socialized, receives training from the breeder, and grows in their family home, implying that the breeder is fully aware of their health and temperament.
Therefore, they pledge their breeding practices and standard by placing a year-long health guarantee on each puppy.
10. Poodles & Doodles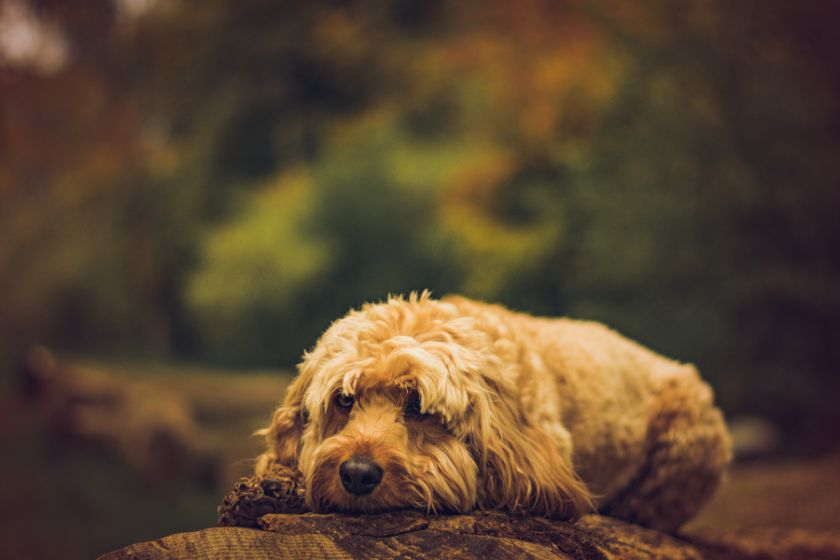 Poodles & Doodles bills itself as the premier breeder of healthy, happy, and gorgeous Doodles and Poodles in New England.
Their confidence results from their breeding and supply of well-mannered puppies that excel in health, well-being, soundness, and good looks.
Their Cavapoo puppies undergo two vet checks and move to their forever homes with a year-long health guarantee.
Poodles & Doodles prioritize training and socializing its puppies to respond to cues when joining their new family.
Therefore, the adaptation process is less stressful than you would be grooming a well-behaved puppy.
Best Cavapoo Pet Stores on the East Coast
While there are several responsible Cavapoo breeders on the East Coast, you can also visit the following reputable pet stores to get a healthy and happy Cavapoo puppy.
11. PuppySpot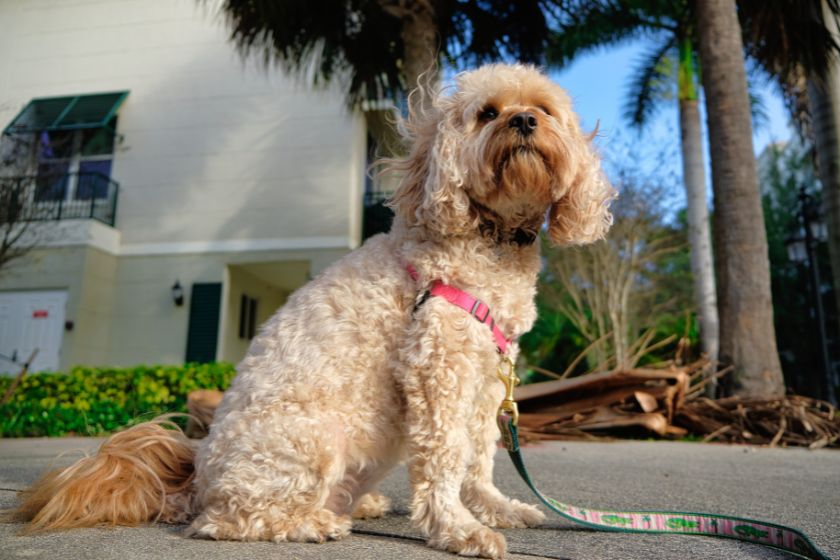 PuppySpot is a reputable community famed for its commitment to linking potential pet parents to breeders across the country.
The service drives to improve the life of each puppy, family, and breeder.
Breeders in the PuppySpot community are held to the maximum standard in the puppies' health and well-being.
Such a standard regularly eliminates over ninety percent of the breeders that apply to the community's comprehensive, proprietary screening process to provide puppies and families with quality experiences.
12. Good Dog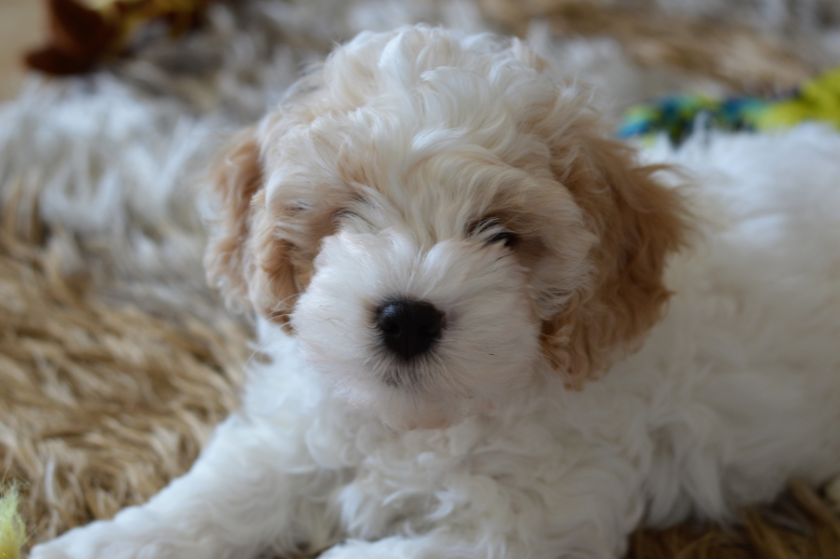 Good Dog is a breeder community that considers Cavapoos more than pets.
They believe the Cavapoos are affectionate companions and excellent canine family members.
Getting a designer breed like the Cavapoo could be challenging, as families find more puppy mills than responsible breeders.
However, Good Dog has made it less stressful for people to get healthy dogs from reputable breeders, shelters, and rescues, providing the required guidance and support to make the process successful.
Good Dog prioritizes health and temperament, working with leading veterinarians nationwide and screening every member of their community to ensure ethical breeding practices.
13. Premier Pups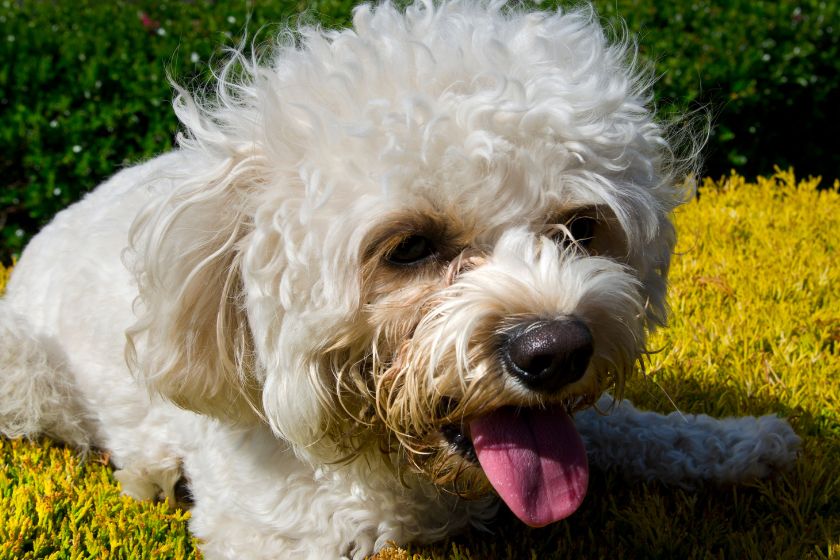 Premier Pups partners with USDA and state-licensed breeders to provide the best puppies.
They have a personal relationship with all their breeders, making it possible to hand-pick each puppy and personally verify its condition.
Premier Pups continually monitor their puppies for genetic diseases and congenital disorders after a sale, offering a ten-year health warranty for each puppy.
14. Uptown Puppies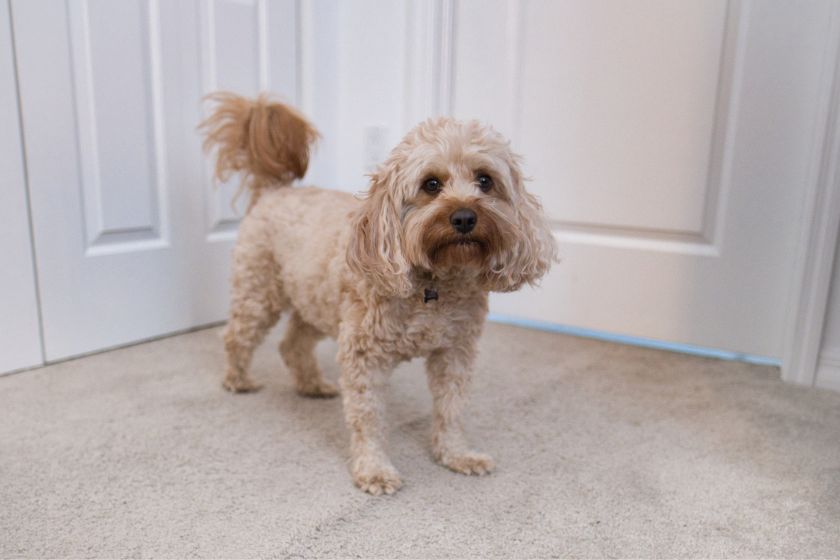 Uptown Puppies go through the hassle of finding healthy and happy puppies from responsible breeders and putting them out for you to pick them up.
Therefore, they create and foster a space where families and ethical breeders connect, assisting owners in keeping their puppies happy and healthy and catalyzing the elimination of puppy mills.
15. Waggs to Riches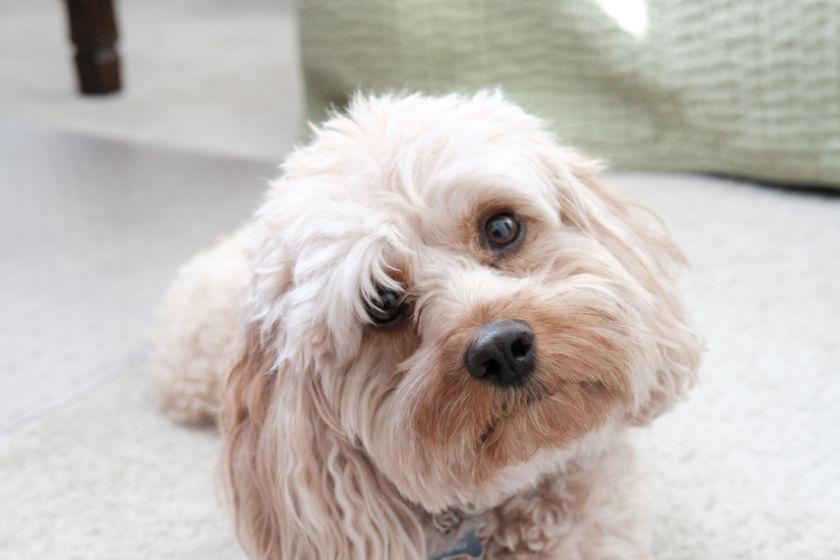 Waggs to Riches' profile and peripheral services are pretty convincing to give credence to their assertion as the country's premier pet boutique and store.
Waggs to Riches offers healthy, microchipped, hand-selected, and vaccinated puppies, a full-service pet boutique.
They collaborate with committed breeders to provide healthy and happy puppies.
Frequently Asked Questions (FAQs)
What breeder certifications should you consider?
Breeder certifications can help you determine your breeder's accountability. It will help to check whether your breeder has OFA/CERF and PawPrint Genetic certifications or if their parent dogs are AKC-registered, especially with F1 Cavapoo puppies.
Is the Cavapoo suitable for allergy sufferers?
Cavapoos are hypoallergenic and do not shed. Therefore, people allergic to animal fur can raise a Cavapoo without any problems. F1b Cavapoos (F1 Cavapoos mated with Poodles) are ideal for allergy sufferers as they are less likely to shed because their DNA is 25% Cavalier and 75% Poodle, inheriting the poodle's hypoallergenic properties.
How can I identify a Cavapoo amongst similar breeds?
In all but name, the Cockapoo (a cross between a Cocker Spaniel and a Poodle) can be regarded as the Cavapoo's genetic cousin. However, the Cavapoo is a more reserved breed than the Cockapoo; Cavapoos are less energetic and intense but are more intelligent than their counterparts. The Cockapoo is a better watchdog than the Cavapoo as they are better markers with a relatively bigger body. Cockapoos are available in various colors as opposed to Cavapoos, only available in red, apricot, white, cream, bi-color, or tri-color.
What should I know about the Cavapoo?
It is only wise to be acquainted with the Cavapoo's features and needs if you are getting one soon. Cavapoos are hypoallergenic, heat sensitive, thrive on human companionship, can get a little naughty, and serve as excellent therapy dogs due to their soft nature.
When should I spay or neuter my Cavapoo?
Most people get their Cavapoos between eight and twelve weeks old. It might seem like these little dogs are never old enough to be spayed or neutered because of their small size. Please do well to keep check of time and spay your Cavapoo once it's six months.
Wrap Up
There are several Cavapoo breeders on the East Coast, but you should never forget that you're looking for a responsible breeder that can guarantee your puppy's health.
We hope our list will help you make better decisions while adding a new canine member to your family.
Discover other Cavapoo Breeders in the United States: