Choosing the best Cane Corso breeders in Florida will ensure that you are getting a healthy puppy with ample socialization to learn proper canine behavior.
An imposing appearance, alert expression, and rippling bundles of muscle fibers are more-than-enough reasons not to mess around the smallest but most agile member of the mastiff family.
The Cane Corso is a renowned guard dog famous for its protective demeanor, commonly likened to a professional bodyguard's.
While athleticism, confidence, assertiveness, and protective nature are often considered the breed's paramount attributes, intelligence, trainability, competence, and a noble bearing defines Cane Corso's actual traits.
The Cane Corso is a relatively healthy dog breed with no breed-specific health issues.
However, it is susceptible to joint conditions common to large breeds, including hip dysplasia and elbow dysplasia.
The bodyguard canine of Roman descent is intensely loyal to its humans and seeks to please them.
Still, its intimidating physical traits, athletic ability, and hunting history could make it willful, strong-willed, and domineering without proper breeding, training, and socialization.
Therefore, responsible breeding is crucial to owning a Corso. The breed is ranked twenty-first in the latest AKC dog popularity rankings (2021), implying that there will be no shortage of Cane Corso puppies in Florida.
We have composed a list of trusted Cane Corso breeders in Florida to help you find a new canine family member.
The Best Cane Corso Breeders in Florida Right Now
1. Costa Bel Cane Corso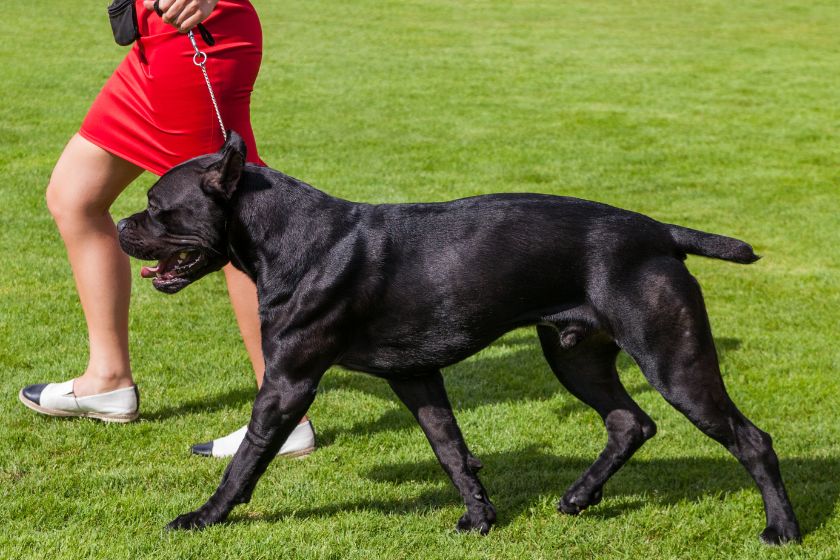 Costa Bel Cane Corso participates in the AKC Bred with HEART Program and are proud winners of the 2020 CCAA Performance Breeder of the Year; moreover, they are even more prestigious as AKC Bronze Breeder of Merit holders.
They undoubtedly deserve these honors, breeding well-balanced Cane Corsos that excel in health and temperament.
Costa Bel is the only Cane Corso breeder in South Florida that work its dogs, evaluates their temperaments, and assesses their health statuses, prioritizing the breed's welfare.
The dogs are bred at home, allowing them to gain first-hand experience of proper socialization and attention. 
Although they are small-scale breeders, Costa Bel is determined to breed physically and mentally sound puppies for working and exhibition purposes.
They occasionally breed, carefully selecting pairings to ensure litters that meet breed standards.
Their efforts are evident in their dogs' stable temperaments, superior health, sound structures, and outstanding genetics. 
2. Siciliano Cane Corso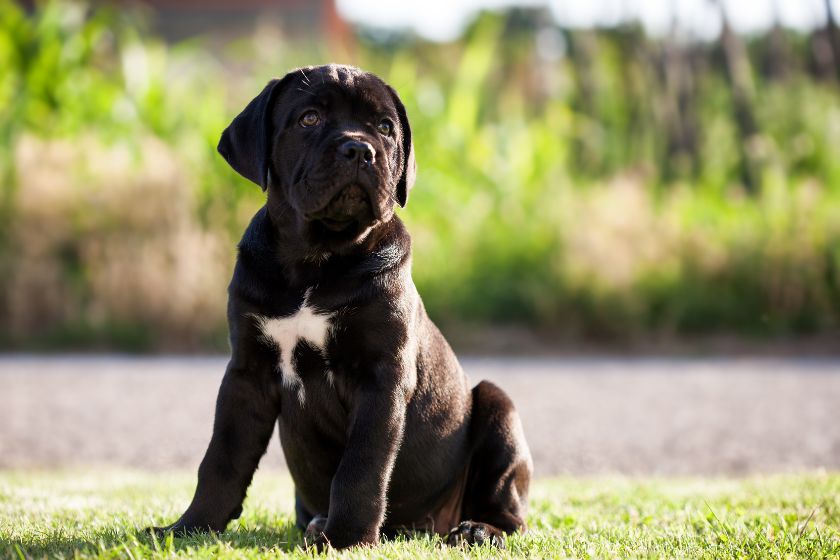 Location: Clearwater, FL
eMail: info@sicilianocorsos.com
Website: sicilianocorsos.com
Phone: (813) 245-1079
Having a passion for what you do makes you feel the same way on a Monday morning and a Friday evening. Such is the case with Siciliano Breeders.
While they don't breed often, they enjoy breeding puppies for the breed's love.
They are focused on the puppies' welfare and are less concerned with monetary gains, precisely charging the cost of producing a quality litter.
Puppies are vaccinated, health-checked, certified, micro-chipped, and DNA-tested to ensure 100% lineage accuracy.
Therefore, Siciliano confidently sells their puppies with a written health guarantee and offers lifetime support.
This breeder has never downplayed the role temperament plays in enjoying a dog's company.
Puppies are properly introduced to a social environment, receive professional obedience training, and grow around children to become excellent family companions and even service dogs.
They try to breed puppies that conform to the breed standards, favoring the dominant gene to breed dominant-colored litters.
Bitches and studs used to breed new litters continue to enjoy expert care; they are health-tested and placed on unique diet plans based on trusted research. Bitches are also well taken care of during whelping.
3. Numenor Kennels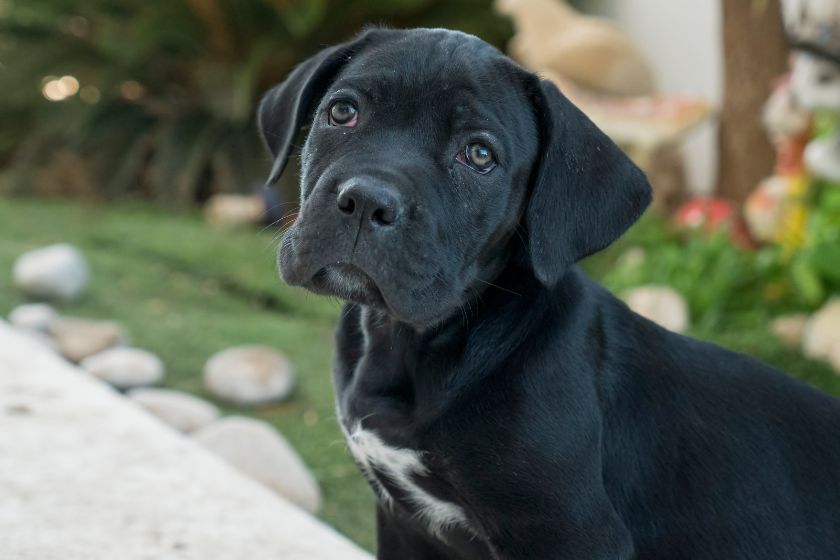 Numenor Kennels consider Cane Corsos beyond their four-legged existence; they see our fur friends as important family members.
Therefore, they are committed to caring, socializing, and providing for Corso puppies that grow to become devoted and loyal pets in their forever homes. 
The breeder pulls out all the stops to breed the most refined Cane Corso puppies in Central Florida, breeding stable-tempered and healthy puppies while maintaining the breed standard.
4. Blue Ridge Cane Corsos
Location: Brooksville, Florida
Phone: 352-797-5201
Blue Ridge is one of the most experienced breeders in Florida.
They cement their high-standing reputation with their bitch Dakota, holding records as the USA's most winning and titled Cane Corso Bitch of all time with two International Championships from the 2007 World Dog Show in Mexico City.
Such champion bloodlines are bred from some of the oldest working bloodlines; nevertheless, dogs bred for companionship and shows conform to the breed standard.
Blue Ridge ensures that their Cane Corsos are healthy and have stable temperaments by breeding new puppies from their first-generation litter, revered for their excellent genetics.
Blue Ridge is keen on finding the most suitable families for their Corsos, screening potential new owners before a sale is completed.
They guarantee you well-socialized puppies with proper canine behaviors and place a two-year health guarantee on every puppy.
5. Garritani Cane Corso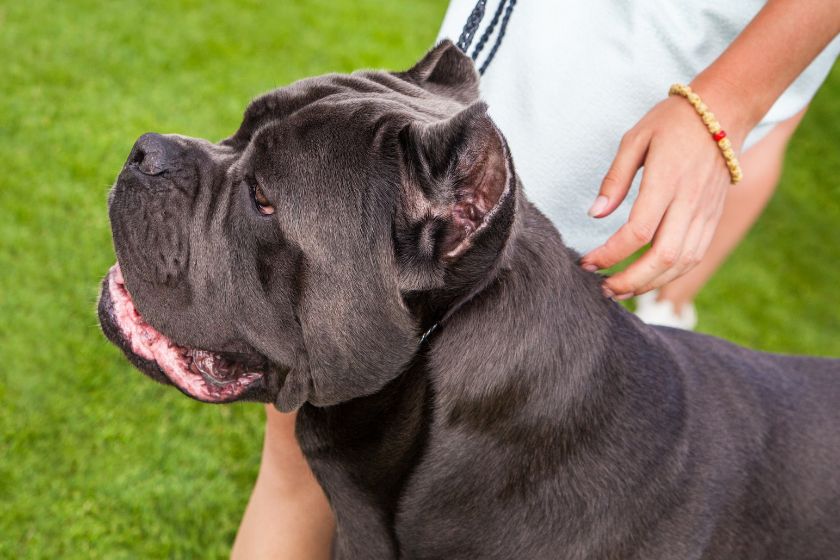 Location: Winter Springs, Florida
eMail: donna@garritanicanecorso.com
Phone: 407-538-3027
While Cane Corsos are strong-willed, independent, and authoritative, early socialization and the knowledge of proper canine behavior define a dog's temperament in the long run.
In this line of thought, Garritani is an active participant in the AKC conformation and obedience training program.
They operate a home-based breeding system, allowing them to shape puppies into devoted and affectionate dogs.
You can trust them to breed dogs with stable temperaments that suit your schedule and family routine.
Their puppies undergo temperament testing at forty-nine days old after a complete neurological development.
Temperament testing helps the breeders to link puppies to homes that suit their behavioral traits.
It is not always the case that the best is reserved for the last; Garritani is revered for champion dogs that have emerged victorious in several dog shows and competitions.
6. Diamondcrest Kennels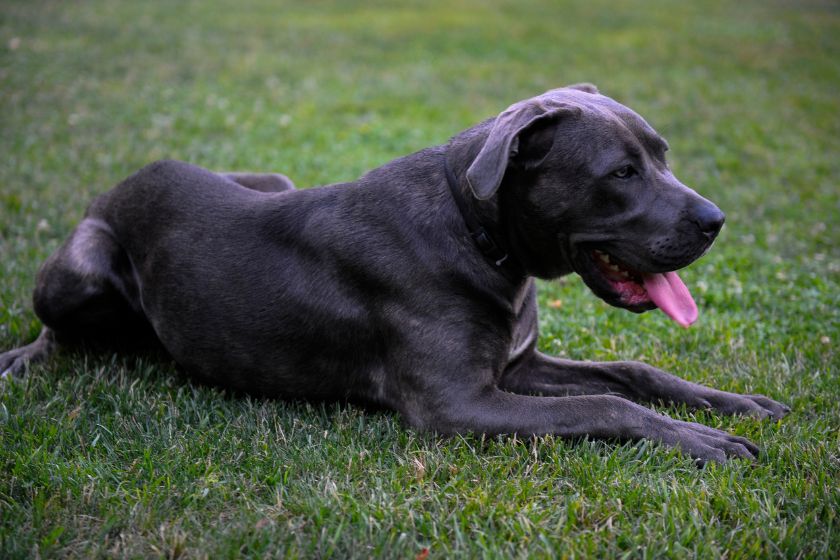 While Diamondcrest Kennels breed Cane Corsos alongside other breeds, they are keen on breeding the best furry companions.
They passionately breed healthy Corsos that serve as perfect family companions via a system that builds trust between humans and puppies.
This system reduces a puppy's sensitivity and raises its confidence, helping it settle into its new home quickly.
Contact them via telephone or email to book a puppy as you can't visit their breeding facility due to COVID-19 restrictions.
You could also visit their social media pages on Facebook and Instagram. Your new puppy will be vaccinated, microchipped, and insured for a month without any extra fee.
You will also receive a limited AKC registration, a two-year health guarantee, and a puppy collar and leash.
How Much Does a Cane Corso Puppy Cost?
The Cane Corso is a prestigious breed that is worth a handsome price. Therefore, a budget between $900 and $8,000 for a Corso puppy.
It will help if you are always cognizant that a dog's bloodline and the breeder's profile influence the price of a puppy. 
The median Cane Corso puppy price in Florida is about $1,400 for a quality puppy for a responsible breeder.
However, nothing less than $2,500 must be on the table to woo a breeder for a puppy from an exceptional lineage. Puppies from champion bloodlines can cost between $6,000 and $8,500.
While getting a Corso for $900 might be tempting, it is best to budget a thousand more to get a healthy, happy dog from a reputable breeder.
Is Cane Corso Illegal in Florida?
Florida State does not welcome breed-specific legislation, implying that all dog breeds are allowed in the state.
The breeders we have reviewed in this article are renowned within their location, the state, or even across the country.
Therefore, the answer to the question raised is that the Cane Corso is a legal dog breed in Florida. 
Please try to be aware of any restrictions if you move out of the state and have a Corso in your custody.
There are a few things you can do if you are moving to such locations; muzzle your dog in public if required, keep it on a short leash if it is allowed on a short leash, and display a 'vicious dog' notice on your dog's collar or harness and in your home.
Remember to always have your liability insurance in case of mishaps.
Also See: 20 Most Dangerous Dog Breeds You Mustn't Mess With
Frequently Asked Questions (FAQs)
Our Cane Corsos Friendly?
With their imposing appearance, Cane Corsos are not the likeliest dogs to stroke or mess around with; you might never get the chance to because of the breed's undiluted protective nature.
However, it would be wrong to assume that the breed is aggressive or untrainable. Cane Corsos serve as good companions to their family members and are quite friendly. 
Are Cane Corsos Good Family Dogs?
While Cane Corsos are friendly, loyal, and affectionate towards their family members. Their size and strong-willed nature do not make them a perfect choice in houses with toddlers or older people.
However, the Cane Corso is a good family dog for households with older children and middle-aged people with enough time to spare for exercising their dog. 
Are Cane Corsos Hypoallergenic?
No! The Cane Corso is not a hypoallergenic breed. At least, they shed moderately, not as much as similar large-sized breeds.
Do Cane Corsos Bark A Lot?
Cane Corsos are excellent guard dogs but poor watchdogs. They are quieter than most dogs; however, they make up for their silence with alertness, imposing appearance, and athleticism.
Wrap Up
Cane Corso's might appear intimidating, but they make decent family companions like any other dog breed.
However, their hunting and guarding instincts could get the better of them if they were not properly bred, trained, or socialized from a young age.
Therefore, you should only get a Cane Corso puppy from an ethical, reputable breeder determined to breed healthy puppies with stable temperaments. 
You would not find many Cane Corso breeders in the Sunshine State, but we have recommended six that are reputable and whose litters conform to breed standards.
These breeders might have you budget more for a puppy, but they are sure to supply quality physically and mentally sound puppies.