Locating the most experienced and the best cavapoo breeders in New York is tasking, in spite of the breed's popularity.
Designer crossbreeds like Doodles are the new sheriff in town, chasing purebred dogs out of the scene.
They are prized for their healthiness, hypoallergenic properties, and ever-charming appearance.
The Cavapoo, also known as Cavadoodle and Cavoodle, is one of such doodle breeds that several New Yorkers have found appealing.
It is a cross between the Cavalier King Charles Spaniel and Poodle and is revered for its many desirable qualities.
The Cavapoo is a healthy crossbreed with a well-tempered personality and attractive physical features.
Without a doubt, you would be drawn to it at first glance; perhaps, stroke or cuddle it.
This breed is for you unless you are keen on getting a guard or watchdog; the Cavapoo would enjoy kicking its heels around you or rolling into a ball on the couch.
Cavapoos are adorable but are prone to genetic health conditions and puppies from puppy mills risk inheriting these conditions from their poorly bred parents.
However, ethically bred Cavapoo puppies are as healthy as we started earlier.
It is possible to find Cavapoo breeders in New York!
You would even find some pet stores that offer healthy puppies too.
This article will review these sources on New York's best Cavapoo breeders and pet stores.
The Best Cavapoo Breeders in New York (NY)
1. River's Edge Cavapoos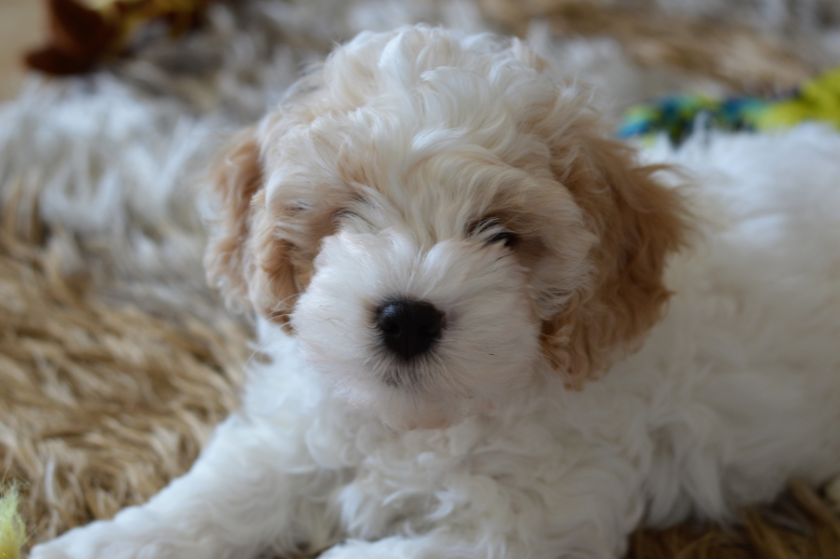 Your Cavapoo puppy would not be guarding your property or helping you out on the farm.
It will most likely cuddle with you on the sofa while watching movies.
Therefore, you need a dog that is familiar with this routine.
River's Edge breeds and raises its Cavapoo puppies as dear family members, enjoying every moment with them on their dairy farm.
It is a family breeding business where all eight members contribute substantially to ensure each puppy's health and well-being.
River's Edge has a guardian home program that ensures each puppy receives adequate care; they give their puppies to roam around their property, helping them socialize and exercise.
All their parent dogs are previously inspected, free from health problems and genetic illnesses; you can find their genetic test results on their official website.
River's Edge has a $3,500 price tag on each puppy and a $250 deposit fee to secure your spot on the waitlist.
While it may seem pricey, their puppies have been previously inspected by their licensed vet and vaccinated.
2. Dobralco Cavapoos

Cavapoos are attractive; however, some breeders enjoy objective breeding to enhance their puppies' physical attributes.
Dobralco bills itself to raise beautiful Cavapoo puppies.
However, they also prioritize their Cavapoo puppies' health and socialization.
While they are a small breeding establishment in New York, they have lots to offer.
Their small litter helps them focus on each puppy, providing more love, attention, and healthcare than bigger establishments with a hunk of puppies.
Dobralco puppies are home-bred; their puppies are born in the breeder's home and stay there until they are ready to move to their forever families.
The breeder prefers personally caring for their puppies without a guardian's home's assistance.
Therefore, they raise well-socialized and healthy puppies that are good with kids and free from hereditary diseases.
Dobralco does not post its test results but will provide them upon request.
Nevertheless, a vet would have thoroughly checked your puppy; it will also be up-to-date on vaccinations and dewormings.
3. Luvly Acres Cavaliers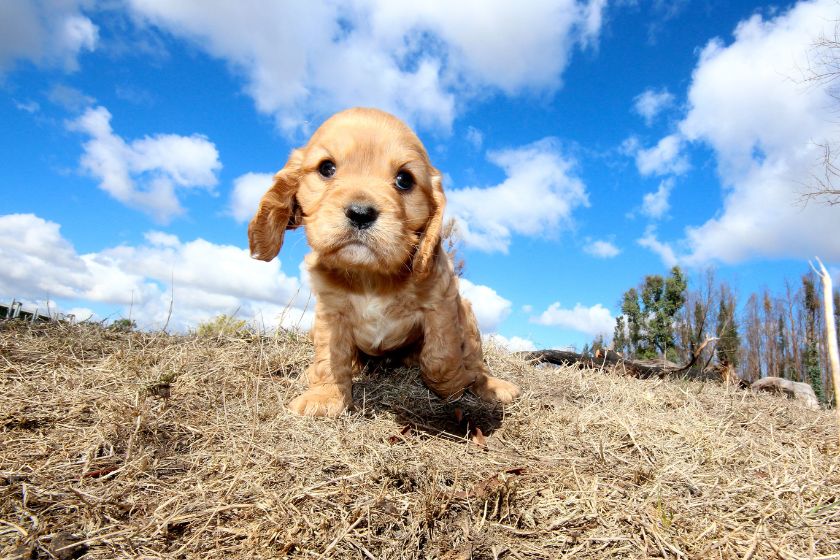 Luvly Acres specializes in breeding Cavalier King Charles Spaniels but occasionally has Cavapoo litters.
However, we could not exclude them from our list because of their ethical breeding practices and experience.
Luvly Acres' co-founder and breeder Judy DiVico established the company over twenty years ago.
Therefore, she has grown into the business, learning the most suitable breeding techniques and gathering the experience she requires to raise healthy and happy puppies.
Luvly Acres' puppies are healthy, tested for various genetic diseases, and thoroughly vet-checked.
Therefore, they go to their forever homes with a year-long health warranty.
You can count on the puppies' social skills as they spend time with various animals and people, resulting in well-socialized puppies that would not develop behavioral disorders.
4. Hopeful Dreams Family Puppies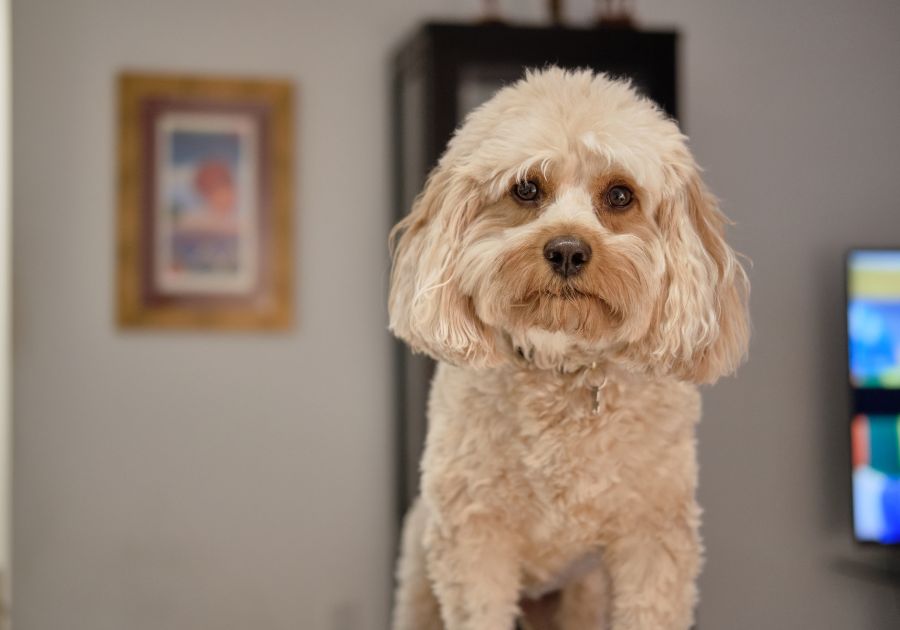 There is a misconception that breeders focus on several dog breeds are puppy mills.
You might be compelled to believe such a claim because most puppy mills provide various breeds.
However, Hopeful Dreams Family Puppies are committed to breeding designer dogs to their highest potential.
They have over fifteen years of experience partnering with reliable dog breeders to provide healthy and happy puppies.
Hopeful Dreams' Cavapoo puppies undergo regular vet checks to ensure they are free from any health issues.
They also spend enough time socializing their puppies and pre-spoiling them for their forever families.
5. Cavapoo Kennels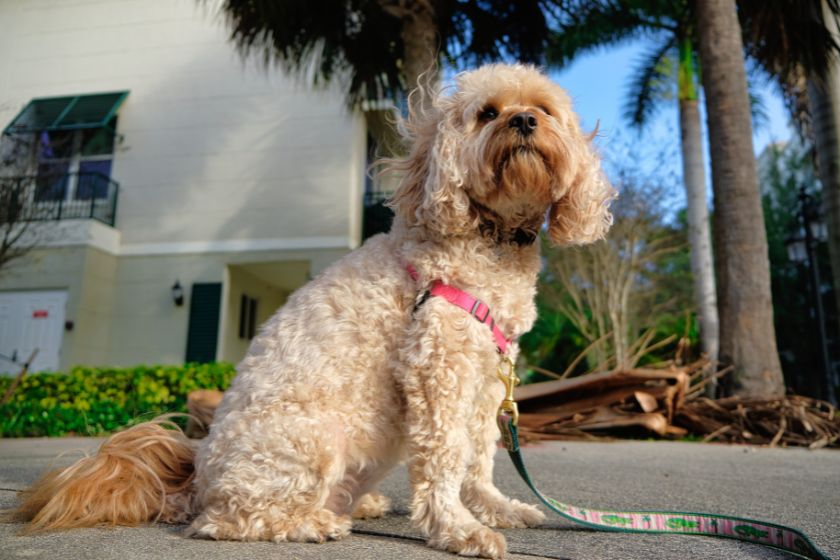 Cavapoo Kennels strive to bring high-quality puppies within your reach, focusing on health, wellness, and proper socialization.
They breed mini and medium F1 and F1b Cavapoos, ensuring transparency with the clients, attending to each puppy individually, prioritizing focus on health & nutrition, and providing lifetime commitment.
The hassle of getting a healthy Cavapoo puppy from Ohio prompted Cavapoo Kennels' establishment; therefore, they understand the challenge of snubbing nearby breeders to drive several miles before reaching a responsible breeder.
Cavapoo Kennels offers specialized programs, including professional puppy training and potty and crate training.
They also encourage you to keep in touch, updating them on your puppy's progress.
6. Mulberry Farm New York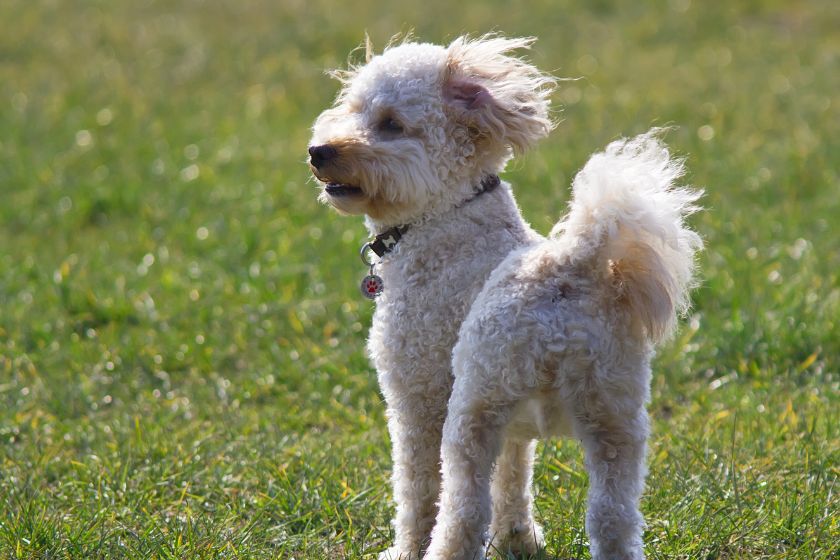 Have you ever experienced the confidence in getting a puppy from a licensed breeder?
Here is your chance to feel what it is like to get a healthy Cavapoo puppy from a New York licensed breeder.
Mulberry Farm is an experienced high-quality American Cockapoo and Cavapoo breeder featured in the famous Archie Comics; hence, we can trust their prowess.
Mulberry Farm's puppies are home-bred, born inside the breeder's home, and raised like family.
Hence, they learn essential home training and social skills.
Each puppy undergoes regular health tests with their results available upon request.
Unfortunately, Mulberry Farm does not offer to ship their puppies but encourages you to visit their facility and choose a puppy.
The breeder only raises mini and medium F1 Cavapoo Puppies.
Please budget between $3,000 and $3,500 to get a puppy with a $500 deposit to secure your demand on the waitlist.
Best Cavapoo Pet Stores in New York
You may find visiting these kennels challenging or waiting for new litters.
Fortunately, online sources allow you to find your ideal Cavapoo puppy without waiting for a long time before it arrives at your door.
Here are a few!
7. PuppySpot Cavapoos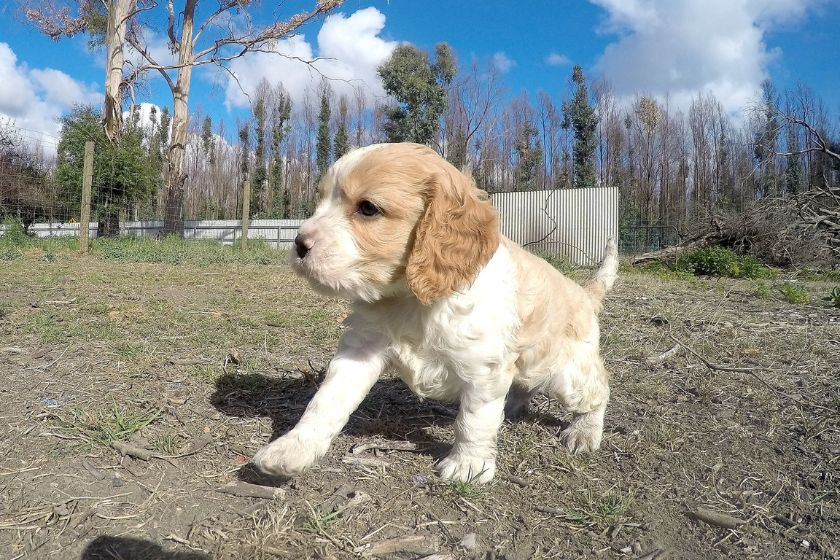 PuppySpot is one of the most reputable sources to get a Cavapoo puppy in North Carolina.
You do not have to run a check on every Cavapoo breeder in the state nor patronize a puppy mill when the breeders we have suggested do not have any available litters.
PuppySpot has a variety of puppies and is ready to bring your puppy to you after placing an order.
You can trust the store's puppies because their breeders are screened, verified, licensed, and registered, with breeding practices that set them apart from puppy mills.
8. Premier Pups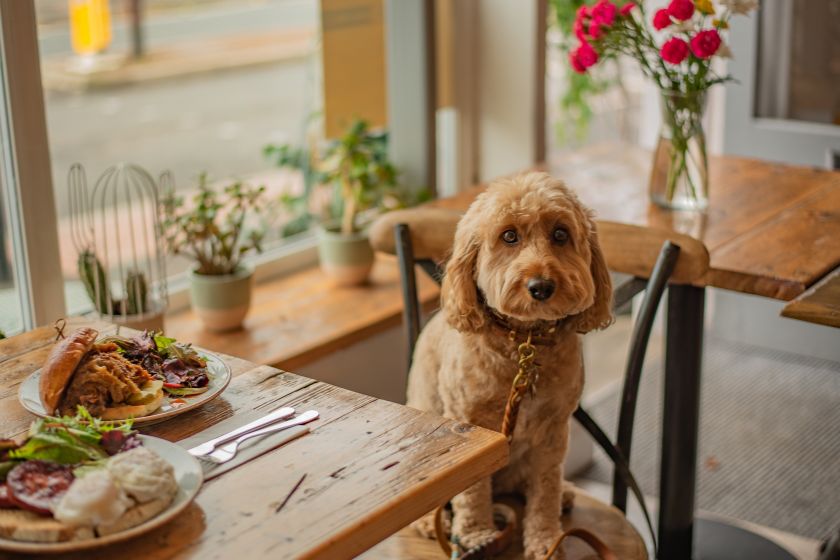 While many online stores are untrustworthy, Premier Pups strive to earn its clients' confidence by creating a network of reputable breeders.
They enact strict breeder screening procedures, promoting genuine love for dogs' welfare and continually monitoring their registered breeders.
Premier Pups only work with USDA-compliant Cavapoo breeders and follow breeding habits that exceed the national standards of dog-breeding practices.
Each puppy is medically examined and up-to-date on its shots and dewormings.
Hence, Premier Pups confidently offers a 10-year health guarantee when you get your Cavapoo puppy, an industry-leading policy that few establishments match.
9. Central Park Puppies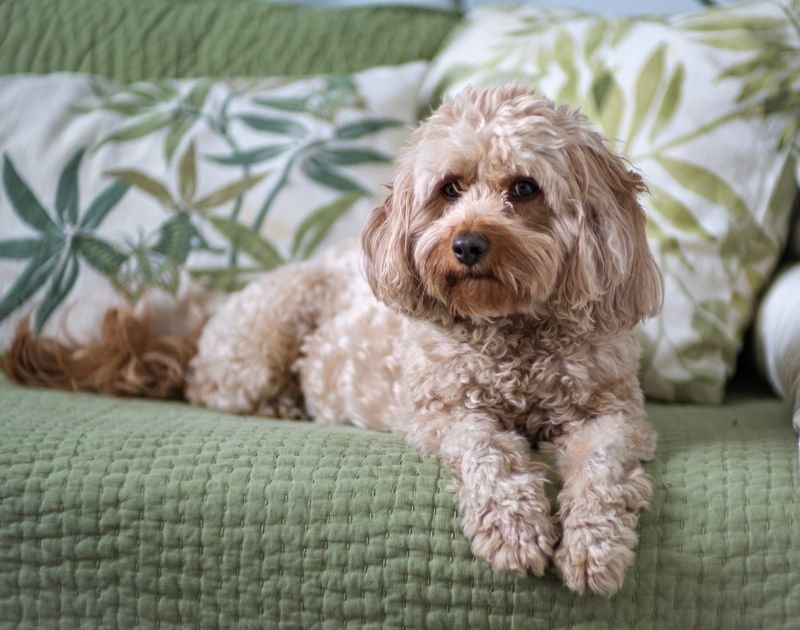 'Distance' can be discouraging when looking for a reliable breeder; therefore, many families appreciate a medium that can go through that hassle.
Central Park Puppies are ready to perform in-depth breeder background checks, bringing only healthy puppies to your doorstep.
Central Park Puppies offers a similar experience to patronizing a responsible breeder, providing authentic registration/pedigree papers with USDA licensed breeder information.
They have licensed veterinarians that examine each puppy to ensure they are free from any health issues.
Furthermore, they provide vaccinations and free deworming, among other services.
10. The Left Paw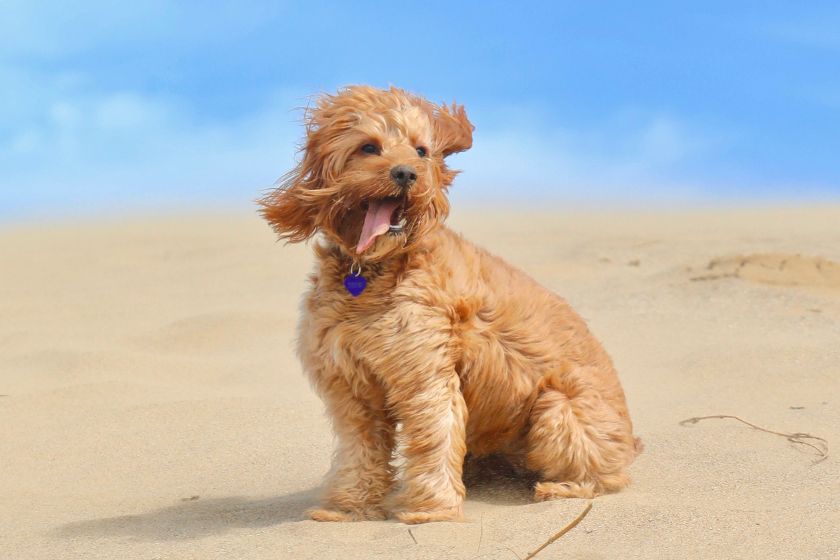 The Left Paw is a full-service pet store that offers customer satisfaction and a tremendous selection of healthy and happy puppies.
You do not need to worry about finding a reputable breeder or a healthy puppy, thanks to The Left Paw's open-door policy that allows them the highest quality puppies at a fair price.
The Left Paw regularly exercises and socializes its puppies, allowing them to interact and run around to keep their bodies in shape and learn proper canine behavior.
A licensed vet visits the store weekly to ensure each puppy's health status.
He vaccinates each puppy upon arrival and regularly health-checks them while the staff maintains each puppy's health record.
The Left Paw forbids selling any puppy with a cold or another medical problem.
Instead, they passionately provide assistance sales, giving crucial advice and ensuring that you find the perfect puppy.
11. NYC Breeders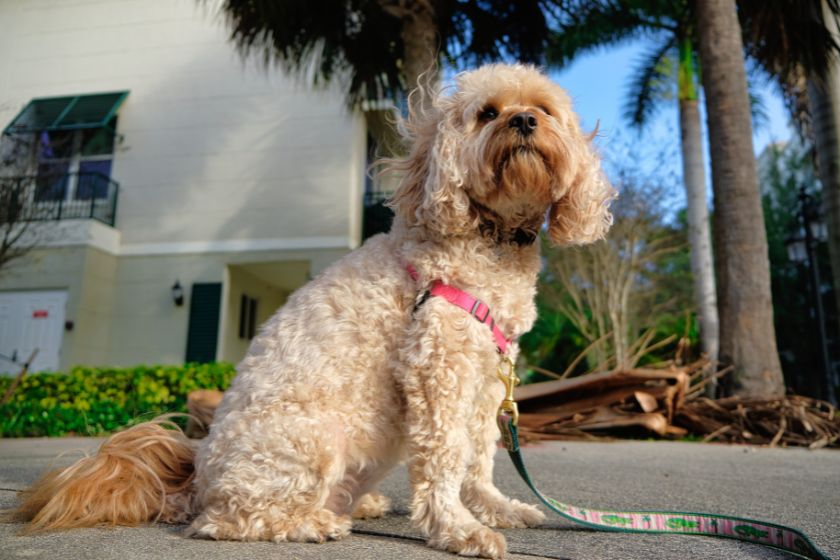 Passion and prowess might not taste good until you throw experience in the mix; fortunately, NYC Breeders is a let store with all three.
They have the highest-quality designer puppies and purebreds with all the required paperwork and vaccination details.
Furthermore, their staff is caring and ever-ready to help clients through the adoption process.
NYC Breeders offer in-depth consultation to ensure a successful transition, assisting with training, food choices, grooming, and veterinary care.
12. Vanity Pups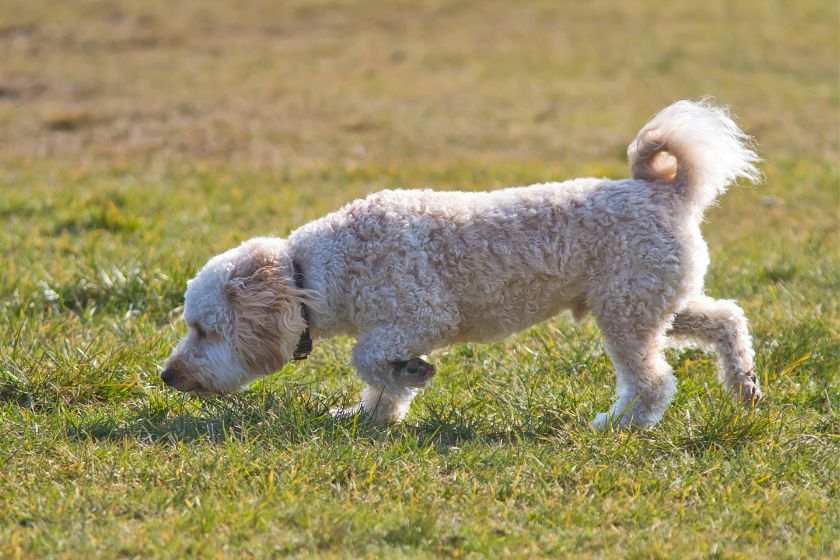 Vanity Pups primarily operates a boutique and grooming service but has an assortment of designer dog breeds, including the Cavapoo.
They only collaborate with Class-A breeders, registering and verifying each puppy according to its breed and routinely providing vaccinations and vet care.
Vanity Pups are against puppy mills and do to source their puppies from USDA-noncompliant breeders.
Frequently Asked Questions (FAQs)
 
What should I know about the Cavapoo?
It is only wise to be acquainted with the Cavapoo's features and needs if you are getting one soon. Cavapoos are hypoallergenic, heat sensitive, thrive on human companionship, can get a little naughty, and serve as excellent therapy dogs due to their soft nature.
 
How big does a Cavapoo get?
The Cavapoo is a small-sized breed; an adult Cavapoo could be mistaken for a puppy. Nevertheless, your Cavapoo's size depends on the size of the Poodle a Cavalier is bred with. An adult Cavapoo weighs between fifteen and twenty pounds and stands at fourteen to eighteen inches at the shoulders.
Are Cavapoos good family dogs?
Cavapoos are excellent family dogs because of their soft and friendly nature. They are loyal, affectionate, and great with kids and older ones. They can also serve as therapy or service dogs.
 
What health issues do Cavapoos suffer from?
Cavapoos risk inheriting genetic health conditions like luxating patella, Progressive Retinal Atrophy, and congenital heart attacks. However, your puppy could be free from these conditions if you got it from a responsible breeder that genetically tests dogs registered to their breeding program.
What are Cavapoos bred for?
The Cavapoo is a designer breed between the Poodle and Cavalier King Charles Spaniel. They are primarily bred to be hypoallergenic and serve as excellent companions.
 
How much does a Cavapoo cost in New York?
Healthy Cavapoos puppies from responsible breeders in New York cost between $3,000 and $5,000.
Wrap Up
Buying a Cavapoo puppy from a responsible breeder can be a hassle, but it is worth the effort.
While getting cheap puppies from the nearest outlet might be tempting, you should avoid trusting anyone without doing thorough research about their breeding practices.
We have highlighted some responsible breeders with the knowledge and experience to produce healthy and happy litters.
They can help you make the right decision when getting your Cavapoo puppy.
Discover other Cavapoo Breeders in the United States: