The Maryland dog bite law presumes that you knew or should have known that you possess a vicious dog if your dog has killed or inflicted severe injury on a person or another domestic animal on another person's property without provocation.
As such it is best you get your cavapoo pets from the best cavapoo breeders in Maryland.
You could face criminal charges, a civil case, or pay a fine of up to $2,500, depending on the gravity of the crime and the situation surrounding it.
Marylanders are rather safe than sorry, prompting them to get dogs with a mild temperament that will help them reduce the risk of dog-related mishaps.
The Cavapoo, a cross between the Cavalier King Charles Spaniel and Poodle, is one such breed.
While the Cavapoo, a designer crossbreed, is relatively rare compared to most purebred dogs, it has recently become increasingly popular in the state.
The Cavapoo has an affectionate nature, charming physical attributes, and hypoallergenic properties.
It is ideal for aged people, families with children, and first-time pet owners because they are calm, loyal, and friendly.
Where can you get a healthy and happy Cavapoo puppy in Maryland to avoid the health and social heartbreaks associated with buying a puppy from a puppy mill or backyard breeder in Maryland?
This article will discuss the quality and the best cavapoo breeders in Maryland.
Best Cavapoo Breeders in Maryland
1. Ole Field Farm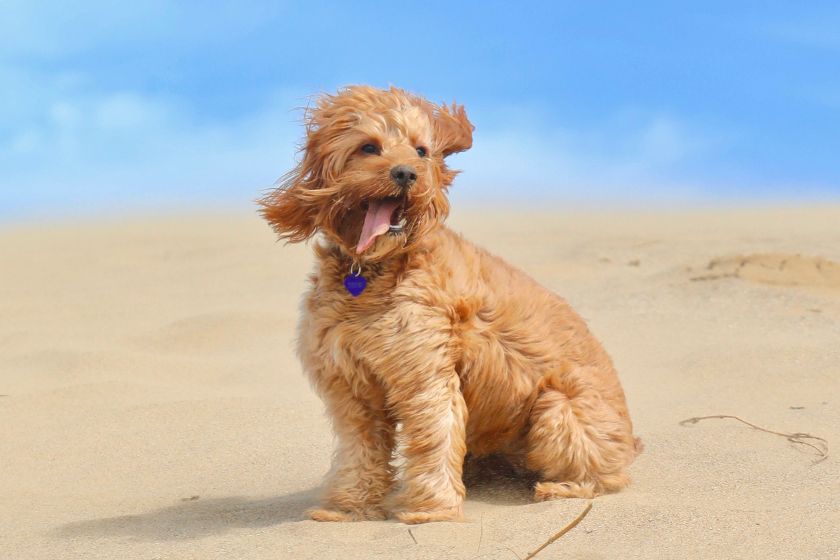 Only a reputable establishment like Ole Field Farm would have sold puppies to a past president and first lady, governor, professional footballer, hockey player, and baseball player.
We can attribute the breeder's success to their decades of experience in prioritizing puppies' health and welfare.
Ole Field Farm ensures their puppies are regularly vaccinated, dewormed, and examined by licensed veterinarians.
They specialize in breeding small dog breeds, including purebreds, poodle mixes, and the most famous designer breeds like the Cavapoo.
Therefore, they practice training methods that suit these breeds, raising gentle and intelligent dogs that get along with other dog breeds, animals, and humans.
Another benefit of patronizing Ole Field Farm is getting a crate-trained and microchipped puppy.
Best Cavapoo Pet Stores in California
While they may not be breeders, some reputable pet stores offer healthy, happy Cavapoo puppies.
You can visit some of these stores if finding a responsible breeder within your residence is a hassle.
2. Preferable Pups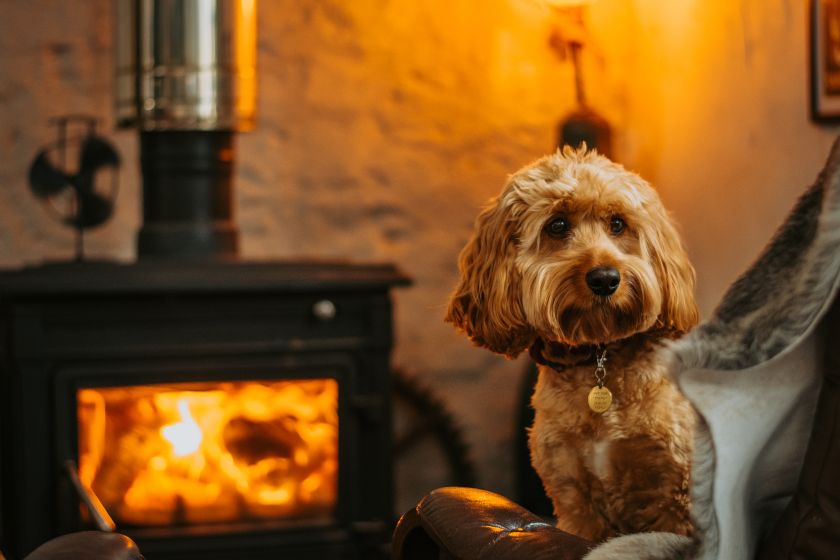 Preferable Pups is an online community that finds whatever puppy you demand from dog breeders, charging some fees for their services.
They guarantee to find the requisite Cavapoo Puppies in Maryland using their extensive network of dog breeders across the United States.
They work with reputable and trustable breeders who guarantee zero chance of hereditary puppy sickness.
You can choose from the various sizes, ages, and colors from the vast contact of Maryland's most reliable breeders.
3. PuppySpot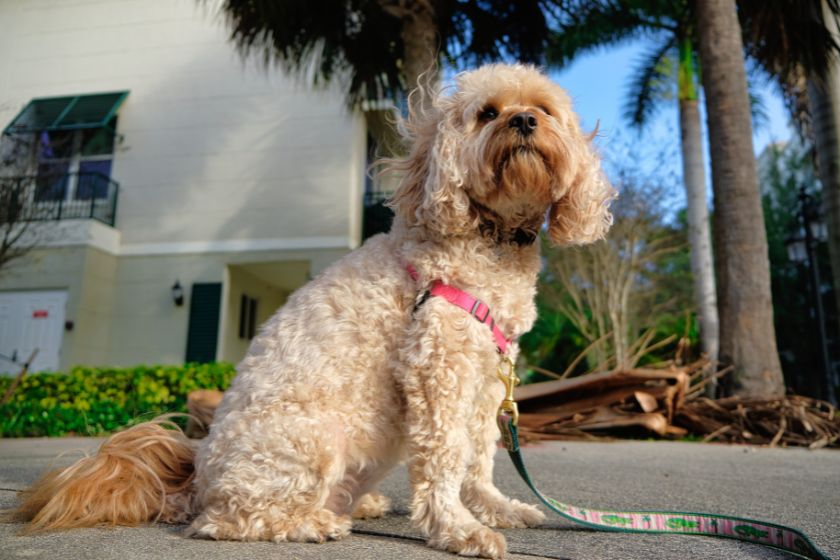 PuppySpot has groomed and maintained a reputation that has kept them on top of the puppy marketplace for over a decade, placing over 200,000 healthy puppies in happy homes across the United States.
The store is bent on helping ethical, and responsible breeders find homes for their quality puppies, fostering confidence, trust, and transparency between breeders and dog-loving individuals or families.
PuppySpot's Cavapoos are an incredible addition to any family because of their friendly personality; they are affectionate and love human interactions, helping them get along with their new families.
PuppySpot scrutinizes its breeders, a policy that allows the acceptance of only ten percent of the breeders applying to their community. Therefore, they hold every breeder to the maximum standard regarding the puppies' health and well-being.
You will find varieties getting to patronize PuppySpot for your next Cavapoo, finding a range of coat colors, ages, and generations of both genders.
The PuppySpot community is friendly, with approachable staff members and a hassle-free adoption process.
They will ship your puppy to you from anywhere within the country if there are no breeders in your location.
4. Maryland Puppies Online

Deciding to get a Cavapoo puppy is just a step; you should contact Maryland Puppies Online by phone, text, or email, adopt your puppy, and make memories with your new canine companion.
Maryland Puppies Online is concerned about their puppies' welfare and offers to assist in helping you choose the perfect puppy.
They encourage you to consider your schedule, family, other pets, and apartment before adopting a puppy.
Maryland Puppies Online puppies are home-bred, ensuring they are healthy, well-socialized, and up-to-date with their vaccinations and dewormings.
They work with local vets to vet-check their puppies and send them to their forever homes with a health certificate and a year-long health warranty.
5. Good Dog
Good Dog is a reputable community committed to responsible breeding for every puppy's health and longevity.
They offer charming, intelligent, and affectionate dogs by connecting with ethical breeders within your area or far from you to search for the healthiest, highest-quality Cavapoo puppies.
Remarkably, the community upholds transparency and accountability and strives to create an enlightening environment for its customers.
6. Uptown Puppies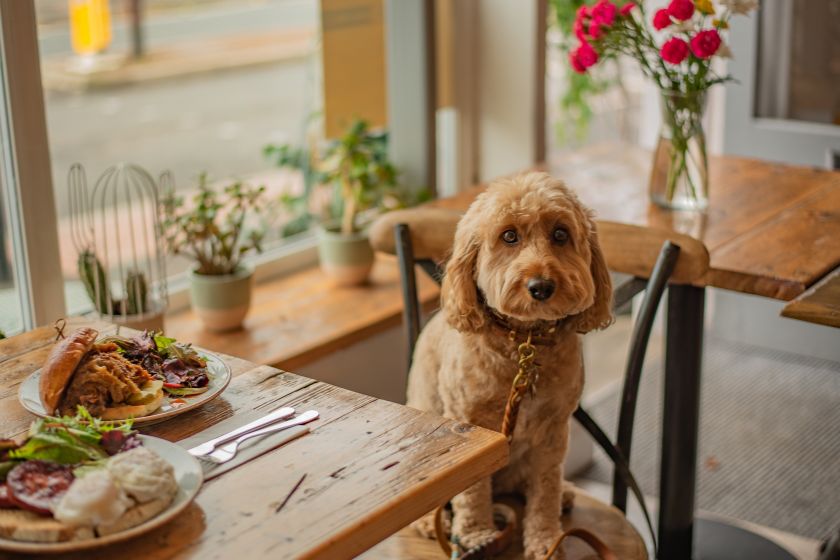 Uptown Puppies sources healthy and happy puppies from responsible breeders and stages them for you to pick up conveniently.
The store is committed to eliminating puppy mills and fostering a space where families and ethical breeders connect.
Uptown's Cavapoo puppies are intelligent and fun for the family.
They assist their clients with tips on keeping their puppies happy and healthy for a lifetime.
Frequently Asked Questions (FAQs)
What health issues do Cavapoos suffer from?
Cavapoos risk inheriting genetic health conditions like luxating patella, Progressive Retinal Atrophy, and congenital heart attacks. However, your puppy could be free from these conditions if you got it from a responsible breeder that genetically tests dogs registered to their breeding program.
When should I spay or neuter my Cavapoo?
Most people get their Cavapoos between eight and twelve weeks old. It might seem like these little dogs are never old enough to be spayed or neutered because of their small size. Please do well to keep check of time and spay your Cavapoo once it's six months.
When do Cavapoos lose their puppy coats?
A Cavapoo puppy loses its coat at around six months. You might not notice fur around your house like non-hypoallergenic breeds, but you might find some fur during grooming sessions.
Is meeting my puppy's parents necessary?
While this might not be possible with pet stores, regardless of their reputation, it will be wise to check the breeder's parent dogs or meet with your puppy's parents, especially if it is an F1 Cavapoo puppy. Your breeder might present genetic health clearances and certificates like OFA and CERF to prove your dog's freedom, but meeting your puppy's parents can give you an overview of your puppy's temperament, appearance, and size.
What policies should I consider before adopting a Cavapoo?
Your breeder should be willing to keep their Cavapoo puppies until they are physically and mentally ready to survive on their own in their new homes. Each puppy has its distinctive personality; therefore, it would help if you patiently and truthfully answer questions regarding your schedule, family, and apartment to help your breeder find a Cavapoo puppy that best suits you.
What reasons can make a breeder refuse to sell a Cavapoo puppy?
Breeders have the right to refuse a sale if they feel a potential client is not ideal for their puppy. These breeders prioritize their puppies' health and well-being over profit. Other breeders have policies that forbid them from shipping puppies for health or safety reasons.
Wrap Up
The Cavapoo is a popular crossbreed. It is possible to find responsible Cavapoo breeders or other reputable sources in Maryland if you put in the required effort.
We have sourced some of these outlets and encourage you to consider our suggestions. However, we do not find many reputable breeders.
Please remember to conduct more research on any breeder or store you wish to patronize.
Discover other Cavapoo Breeders in the United States: