The Cavapoo is a decent canine addition to any family because it is a healthy crossbreed with a playful nature, mild temperament, charm, and hypoallergenic attributes.
However, a Cavapoo puppy from a puppy mill could be unhealthy, suffering from the many health conditions puppies from puppy mills often endure.
These issues and several others can be avoided by getting your dogs from the best cavapoo breeders in Indiana.
Moreover, Cavapoo puppies from puppy mills are poorly socialized and grow into timid, gravy, adult dogs with problems adapting to new situations.
While Cavapoo puppies from puppy mills around Indiana are readily available and cheap, they might spend prospective happy moments with the veterinarian.
We advise getting your puppy from a responsible breeder or reputable source.
We understand that finding a responsible breeder in Indiana might be a hassle.
Still, we have decided to help by compiling this list of the best Cavapoo breeders in Indiana and pet stores in the state.
These breeders seem responsible, considering their breeding practices and ethics; the stores also have policies that scrutinize their breeders before asking them into their community.
Therefore, Cavapoo puppies from these sources are primarily bred for health and temperament.
They do well as happy family members, getting along well with children and mesmerizing their humans with their canine intelligence. Here we go!
Best Cavapoo Breeders In Indiana
1. Aly's Happy Dogs, L.L.C.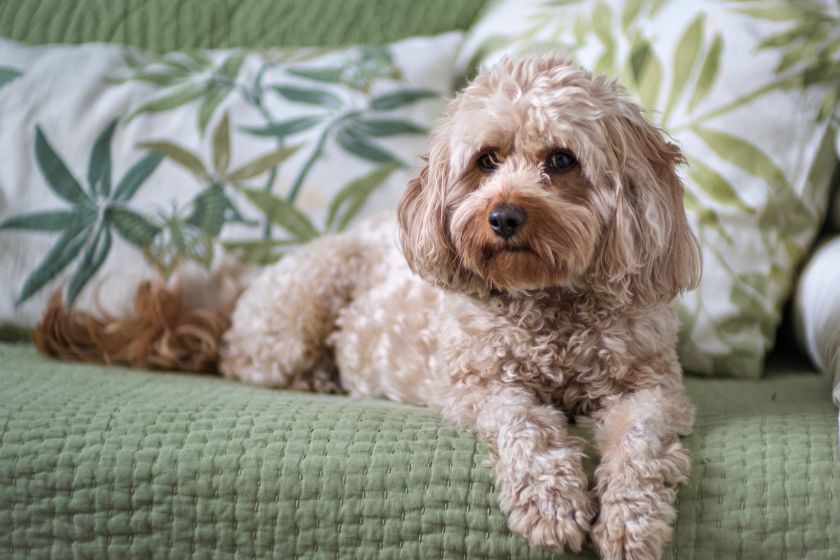 John and Dixie Nichols started breeding dogs in 2003, but their granddaughter Aly assisted them with the kennel's chores until she partnered with her grandmother in January 2015.
This short story shows Aly's devotion and commitment to running a kennel that caters to dogs' needs. While Aly's Happy Dogs has over ten breeds in their kennel, the Cavapoo is one you can often find.
Their dogs are healthy and vaccinated against adenovirus, parainfluenza, and parvo; they are also up-to-date with their dewormings and shots.
Aly's Happy Dogs offers a seven-day warranty for major viral diseases and a year-long guarantee for genetic defects.
However, a veterinarian must diagnose your puppy within seven days from pick-up to validate these offers.
Extreme cases could attract an exchange for another puppy of the customer's choice if it is of equal value to the initial puppy.
Each adopter gets a deworming record and a registration paper alongside their puppy.
2. Puppies By Design Indiana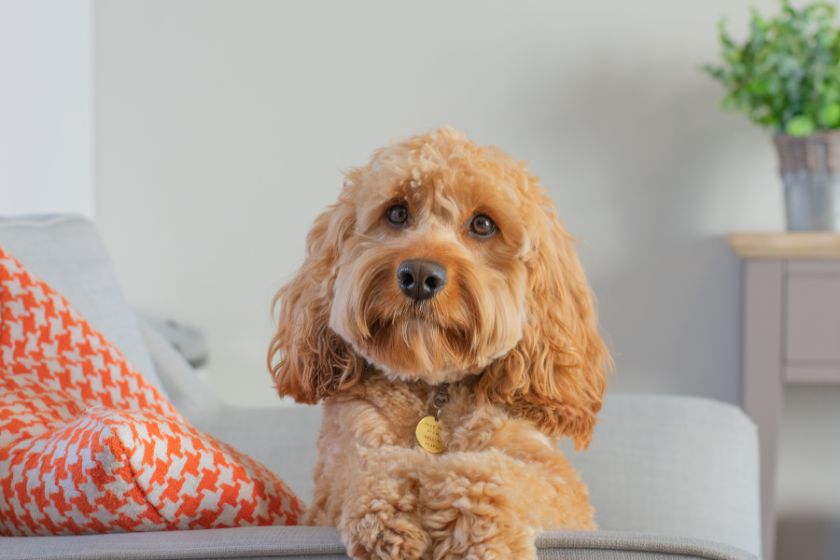 With a mission to provide healthy, happy, and well-socialized puppies bred in a safe and conducive environment, we can trust Puppies By Design to be the community breeding establishment we yearn for at Indiana.
Each puppy at Puppies By Design enjoys adequate care and attention compared to a family's warmth.
Puppies By Design's Cavapoos are vaccinated and up-to-date with their dewormings; they also come with a year-long health guarantee, health records, and a puppy starter kit.
Most reputable breeders in Indiana breed sizeable litters to ensure puppies receive adequate care and attention; similarly, Puppies By Design do not always have Cavapoo puppies.
You may book a puppy in advance before subsequent litters arrive so that you can get a healthy and happy puppy within the state.
3. Blossom Cavapoo Puppies, Indiana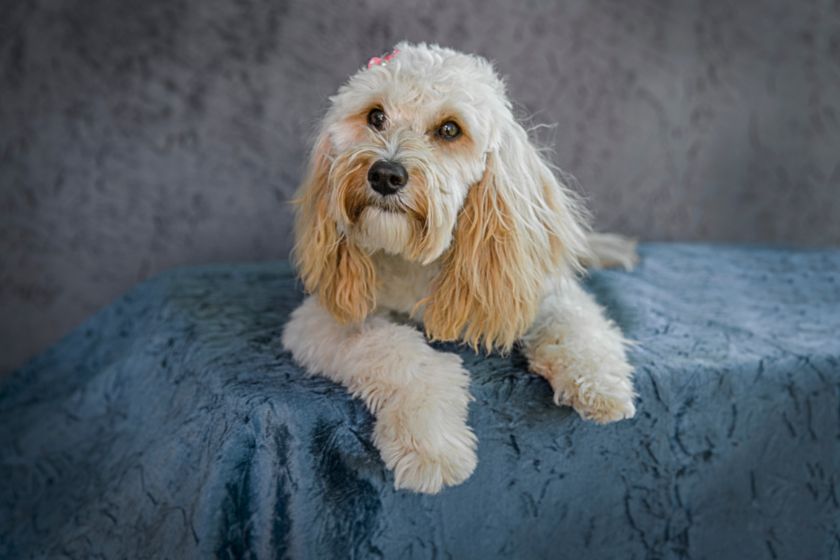 Blossom Cavapoo Puppies have twenty-six years of experience breeding healthy and happy dogs.
Thanks to their service, we can get Cavapoos in Indiana that is child-friendly, well-bred, and socialized.
Blossom Cavapoo puppies are family-trained and come with a health guarantee for genetic health conditions.
We encourage you to book your puppies in advance because the breeder does not always have puppies available.
4. My Joy Cavapoos Indiana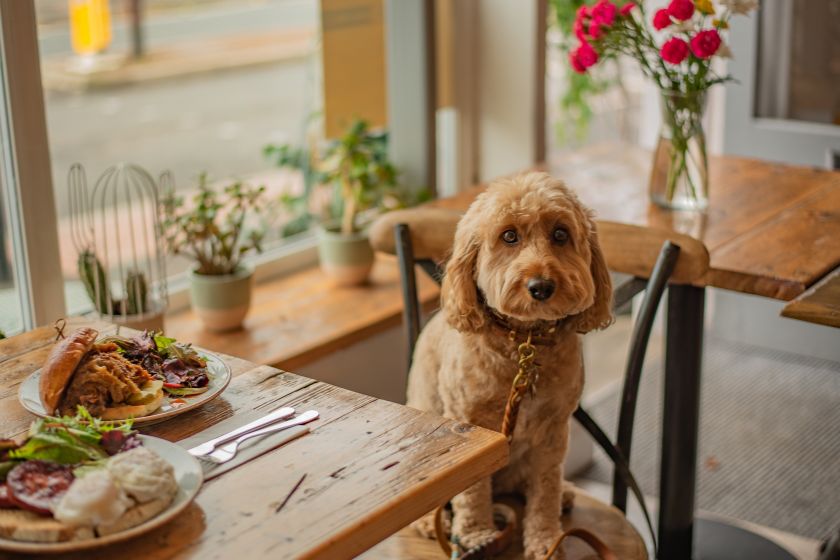 Cavapoo puppies are undoubtedly charming, affectionate, and spirited; however, My Joy, a small Cavapoo kennel in Bloomington, Indiana, is ready to supply you with adorable, loving, and happy Cavapoo puppies.
Their dogs are bred for temperament; they socialize and get along well with children and other pets.
Moreover, testimonies and reviews show that My Joy's Cavapoos are easy-to-train and enjoy their humans' affection.
You should make a reservation via email as early as possible because the breeder does not always have litters available due to the number of dogs in their breeding program.
They will be happy to get back to you when puppies are available or notify you about upcoming litters.
However, My Joy will refuse to ship a puppy for its safety; it would be best if you either pick up your puppy or arrange travel plans.
5. A Heart for Puppies

As the name implies, this breeder has a personal interest in raising happy puppies.
Its mission is to provide dog-loving individuals and families with a puppy that they can love and cherish for a lifetime.
They do not prioritize profit but ensure that their puppies transition from their conducive kennel to a happy home that guarantees their well-being.
A Heart for Puppies breeds healthy puppies that yearn and reciprocate attention since they receive adequate care from an early age.
6. Elite Puppies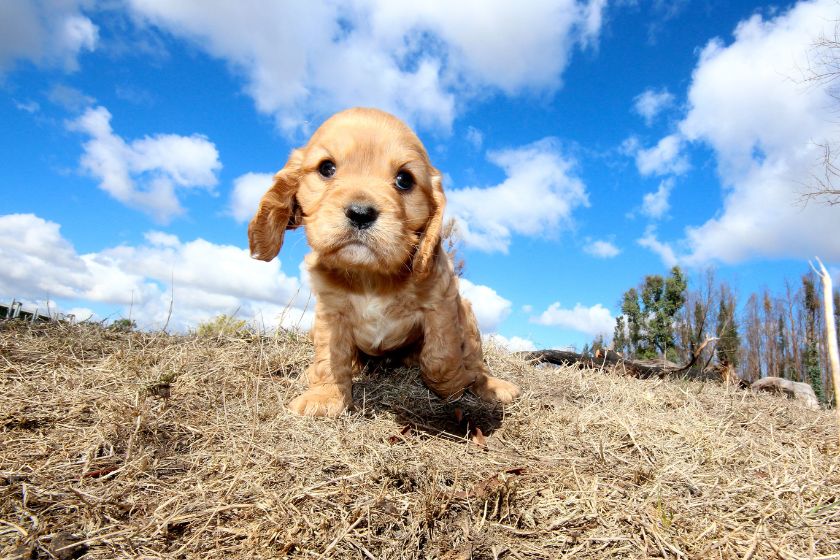 Elite Puppies wish to provide optimum care to each puppy in their small kennel.
They breed sizeable litters to ensure that they have adequate resources to provide for each of their puppies.
Their puppies are healthy, easy-to-housetrain, intelligent, and friendly. Each of their puppies is sold with a year-long guarantee as a token of their health assurance.
Moreover, Elite Puppies encourage you to contact them via mail, telephone, or social media pages to get answers to your burning questions.
7. Kingdom of Cavaliers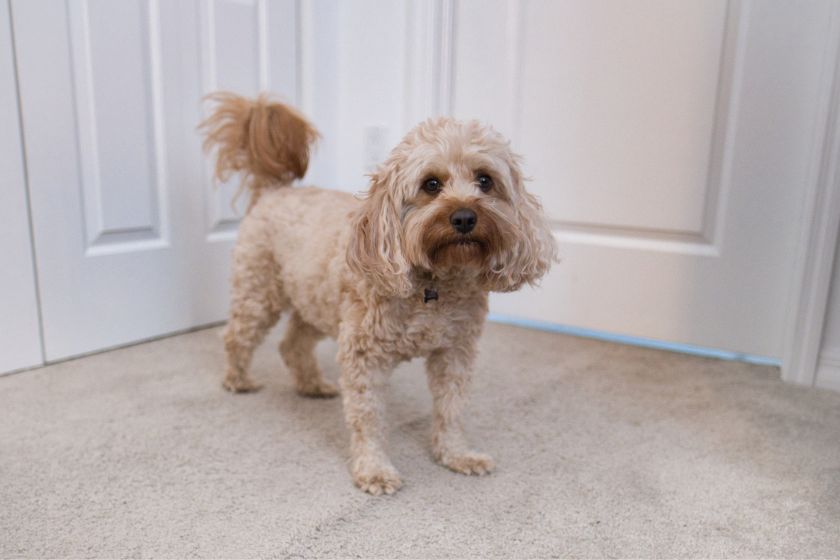 While Cavalier King Charles Spaniels are the primary residents in this dog Kingdom in Indiana, there are other breeds, including designer breeds like the Cavapoo.
Every puppy in the Kingdom of Cavaliers is active and well-socialized, with a big play area to exercise. Kingdom of Cavaliers' puppies enjoys every care they can get, including grooming.
They are all vaccinated, regularly health-checked, and up-to-date with their shots.
8. Red Barn Pups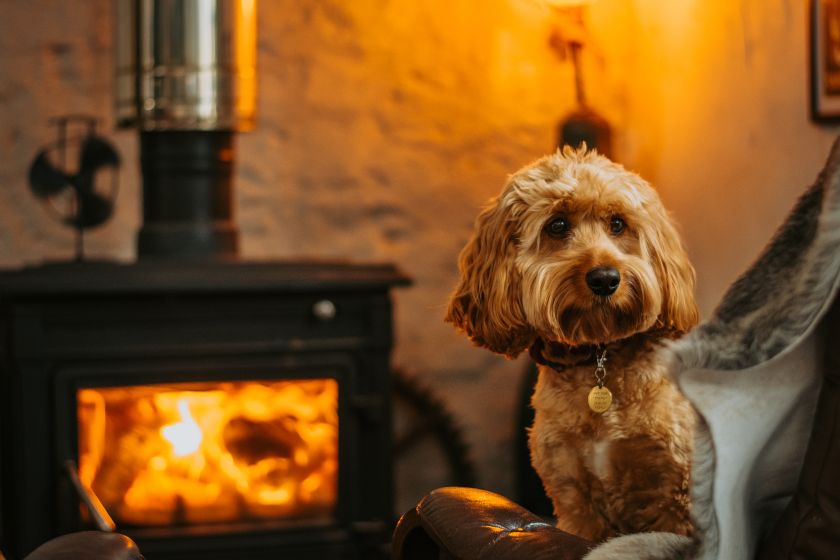 Red Barn Pups was established in 2015, but the breeder began raising Poodle and Doodle breeds like the Cavapoo a few years later.
Their dogs are genetically tested before mating, and crossbreeds like the Cavapoo have their purebred parents genetically tested.
They also prioritize socialization, encouraging interaction with family members, friends, and prospective buyers from birth.
Best Cavapoo Pet Stores In Indiana
To our heart's content, there is a considerable amount of Cavapoo breeders in Indiana.
However, you can also get Cavapoo puppies from reputable pet stores within the state if you prefer getting a puppy from a pet store or do not find your choice in any kennel.
Pet stores have a wider variety of puppies, varying in coat color, size, and generation.
9. PuppySpot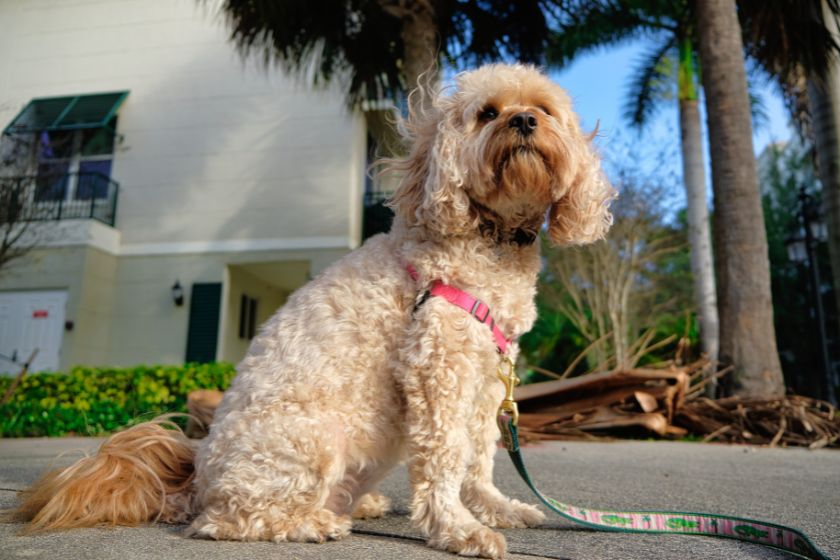 PuppySpot is an online pet store that connects dog lovers to certified and trusted breeders.
They source their puppies from reputable breeders throughout the country, bringing them to your door upon order.
PuppySpot has placed over 200,000 puppies in over 200,000 homes.
Their service leads you to transparent individuals, offering a ten-year health commitment as part of the package.
PuppySpot holds its breeders to the highest measures regarding every puppy's health and well-being.
You can visit their site to reserve a puppy or email them to make inquiries or get answers to your questions.
10. Good Dog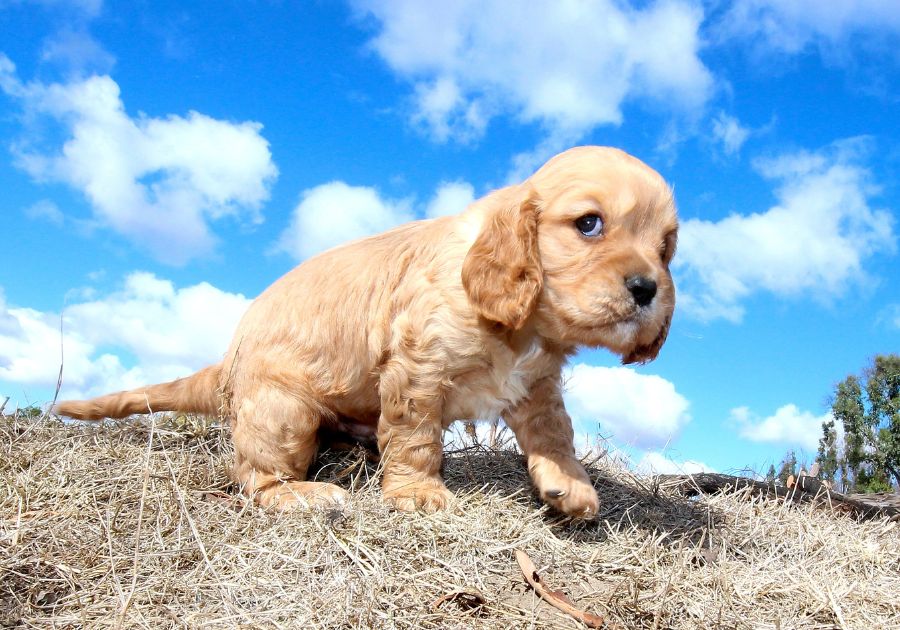 Good Dog is a community that allows people to get healthy dogs from reputable breeders, rescues, and shelters.
It offers crucial guidance and adequate support to make adoption processes a success.
Good Dog prioritizes health and behavior, working with leading vets across the country and screening every member of their community to ensure responsible breeding practices — their standard centers on improving canine health at both individual and population levels.
Therefore, they consider a breeder's breeding practices, a litter's physical and mental soundness, their environment, and an adopter's policies.
11. Uptown Puppies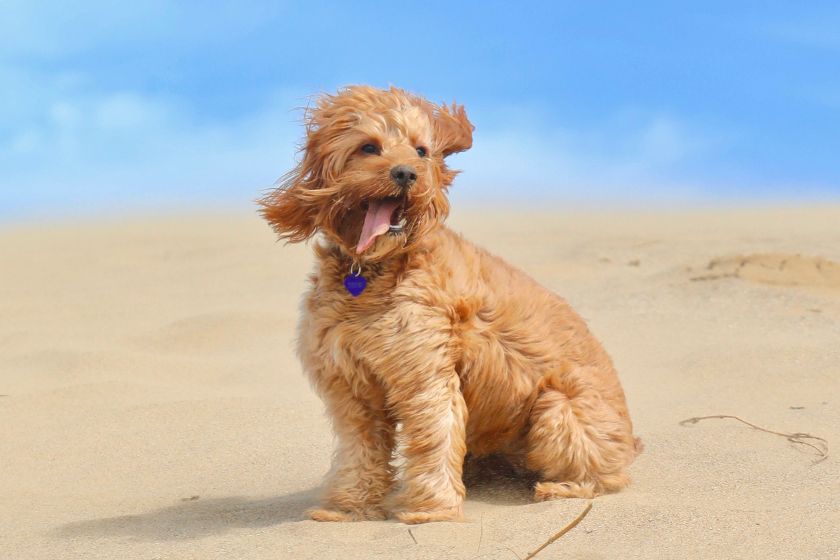 Uptown Puppies have devoted dog-loving members working to create a community where Cavapoo-interested individuals and families connect with responsible breeders of fantastically friendly Cavapoo puppies of endless variety.
These Cavapoo puppies are intelligent and fun for the family. Uptown Puppies assist their clients with tips on keeping their puppies happy and healthy for a lifetime.
Frequently Asked Questions (F.A.Q.s)
How much should I pay for a Cavapoo puppy in Indiana?
Cavapoo puppies in Indiana are expensive if you are not getting a puppy from a backyard breeder or puppy mill. The median price of Cavapoo puppies in the state is about $3,200. However, it could be less or more expensive depending on the puppy's age, coat color, generation, gender, and size.
 
How can I identify a responsible Cavapoo breeder in Indiana?
There are several puppy pills in Indiana. An article on petpedia.co reports that ninety-seven percent of Indiana's puppy mills are Amish-run, and other sources on the web suggest that there are over four hundred puppy mills in the state. However, finding a responsible breeder is possible if you put in the desired effort and know-how to identify one.
Reputable breeders prioritize their puppies' welfare, resulting in questions about what you do, how busy your schedule is, or whether you have any experience raising dogs. We encourage you to discern positive and honest responses when you ask questions about the breeder's expertise in the business, their breeding and health screening programs, how they socialize their pets, what tests they conduct on the puppies, and the healthiness of a puppy's parents.
Is the Cavapoo hypoallergenic?
The Cavapoo is a hypoallergenic crossbreed thanks to its Poodle parents. Therefore, regular grooming is essential to the breed's attractiveness. While the Cavapoo is ideal for people allergic to animal fur, maintaining its coat is on the high side.
What l policies should I consider before adopting a Cavapoo?
It is essential to consider a few adoption policies so that your puppy can adapt to your home quickly. You should feel comfortable that your breeder is willing to keep their Cavapoo puppies until they are physically and mentally ready to survive on their own in their new homes. Each puppy has its distinctive personality; therefore, it would help if you patiently and truthfully answer questions regarding your schedule, family, and apartment to help your breeder find a Cavapoo puppy that best suits you. Please accept your breeder's assistance in helping your puppy adapt to its new home.
Wrap Up
The Cavapoo is a trending dog crossbreed with a few reputable breeders.
Nevertheless, it is possible to find responsible Cavapoo breeders or other reputable sources in Indiana.
It would be best to visit the kennels to inspect their facilities before committing your interest to get a Cavapoo puppy.
It would help if you also asked the breeder about their breeding practices.
Discover other Cavapoo Breeders in the United States: