The Cavapoo is a designer crossbreed with a good-natured personality, making it an ideal service and emotional support dog.
Cavapoos are generally healthy but on the grounds of not being infected or malnourished from puppyhood or affected by any congenital health conditions.
Also getting your cavapoos from the best cavapoo breeders in the midwest is sure to make your pets agile and boisterious.
While these are enough reasons to get a dog, the Cavapoo is hypoallergenic and great with kids, suiting the orthodox family setting.
There are many places to get a Cavapoo puppy in the Midwest, but not all these places can guarantee a puppy's health and well-being.
Most have poor breeding practices and are less concerned about the puppies' welfare.
Still, getting healthy and happy Cavapoo puppies within the region is possible.
Without a doubt, searching for a reliable source to get your puppy can be a hassle, but we have compiled a list to help you with that.
Below are the best Cavapoo breeders in the Midwest; they are responsible and ethical breeders prioritizing the puppies' welfare and excellent customer service over profit.
Best Cavapoo Breeders in the Midwest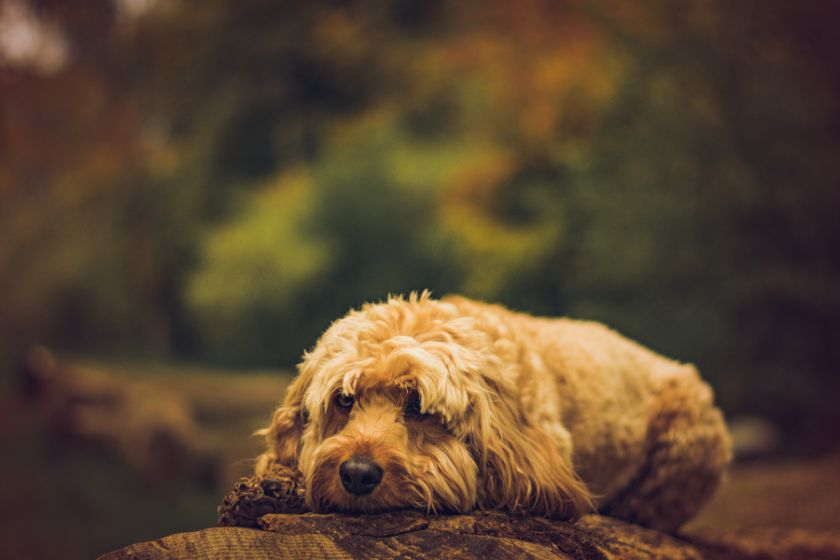 Creekside Puppy Adoptions is a family breeder with a long lineage of healthy puppies and excellent customer service.
They ensure their puppies are well-socialized, exposing them to various sounds and sights.
At the same time, they enjoy firsthand contact with the breeders, preparing them for life with their new family.
Creekside puppies get microchipped at five weeks, undergo health checks, and receive all age-appropriate vaccinations.
They offer a free two-year warranty for every puppy.
2. DreamCatcher Hill Cavapoos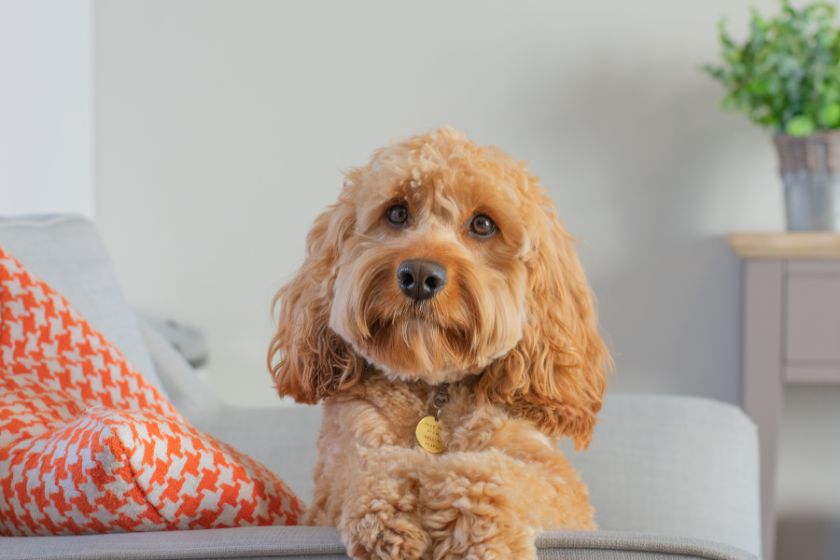 DreamCatcher Hill is a comprehensive family breeding establishment with an extensive staff base to care for their puppies.
They breed Cavapoos alongside other designer and pure breeds, giving each puppy adequate attention to be healthy and well-socialized.
No puppy leaves the kennel until it is eight weeks old.
Therefore, puppies can receive their vaccinations, shots, and basic training before going to their forever homes, including crate training.
Each adopter gets lifetime support, a small bag of food that the puppy is used to, and some puppy toys.
3. No Shed Dogs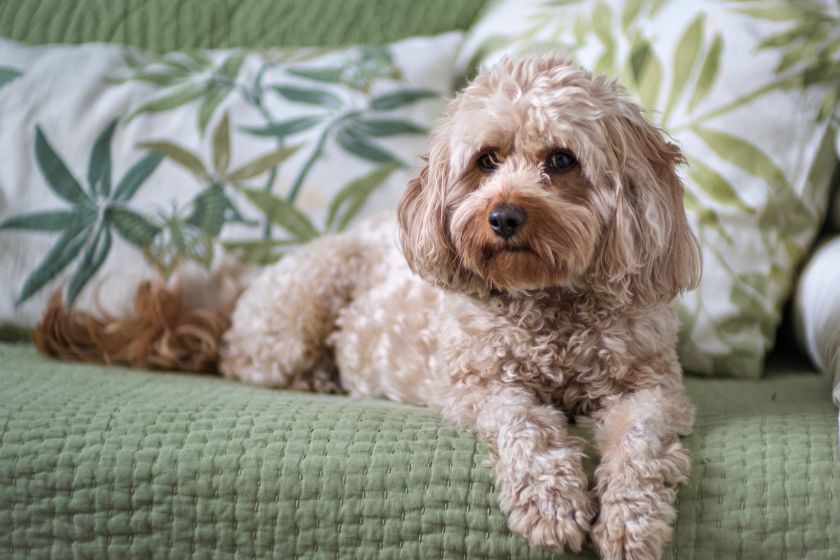 As the name implies, No Shed Dogs specializes in breeding hypoallergenic hybrid puppies like the Cavapoo.
Each puppy receives adequate care from the breeder, enjoying the breeder's expertise and twenty-two-year experience.
The breeder is licensed by the Wisconsin Dept. of Agriculture within the Midwest region.
No Shed Dogs' puppies are healthy, happy, and well-socialized, receiving all their age-appropriate vaccinations, shots, and dewormings.
They are also temperament-tested and microchipped for an additional fee.
No Shed Dogs offers a written two-year health guarantee and a subsidized take-home package with all their puppies; each package contains a crate, bed, food, training treats, toys, cookies, chew bones, collar, and leash.
4. B&C Kennels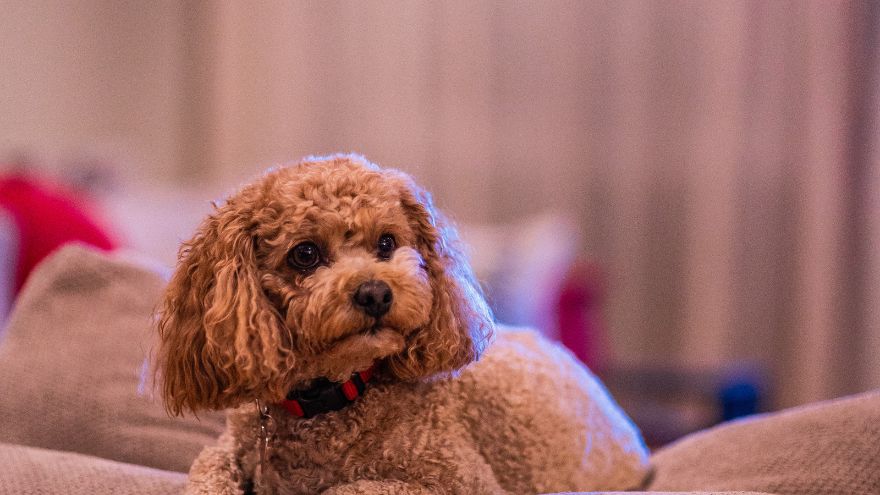 B&C Kennels is a breeding operation licensed by the Illinois state because it is deemed reputable.
They have a 'Guardian Program' that allows them to supply vet-checked and healthy puppies.
All their puppies are well-socialized, thanks to children and other dogs that socialize with them once they are weaned.
B&C Kennels have strict policies and will enact the right to refuse a sale if they believe your family is not ideal for their puppy.
Their breeding practices and sale policies indicate their commitment to breeding for standards.
5. Country Hills Cavaliers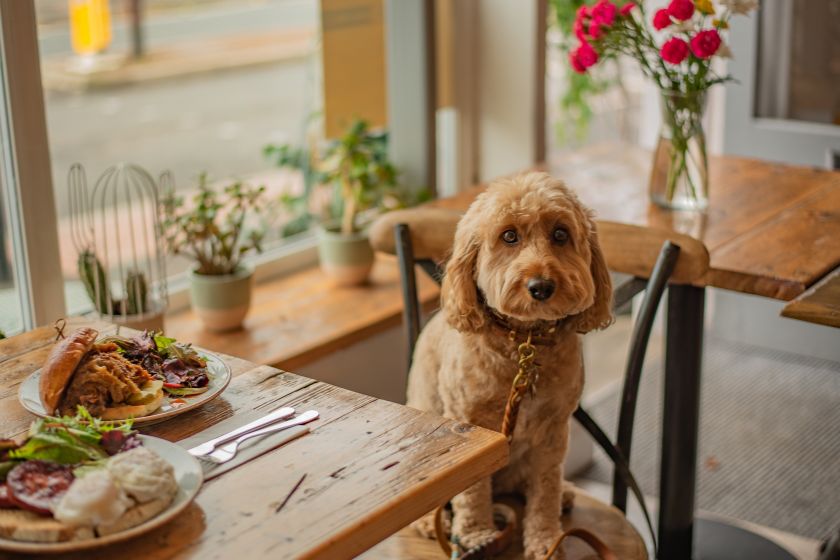 Country Hills Cavaliers are a passionate and competent dog breeding establishment with twenty-five years of experience.
They help you get the right puppy — healthy, well-tempered, adequately socialized, and physically attractive.
Country Hills Cavaliers genetically test all their parent dogs for breed-related health conditions to choose the correct breeding pairs.
Each puppy receives its age-appropriate vaccination, shots, and timely vet examination.
Their friendly staffs are welcoming and ready to help you through the adoption process politely.
6. WoodHaven Pups

WoodHaven is a small family kennel that breeds Cavapoos and Cockapoos puppies, investing adequate care, time, and energy in raising their annual litter.
Each puppy is up-to-date with vaccinations and deworming shots and adequately trained and socialized.
WoodHaven puppies come with microchips and a year-long health guarantee, allowing them to replace a puppy suffering from a life-threatening congenital issue.
7. Blue Diamond Family Pups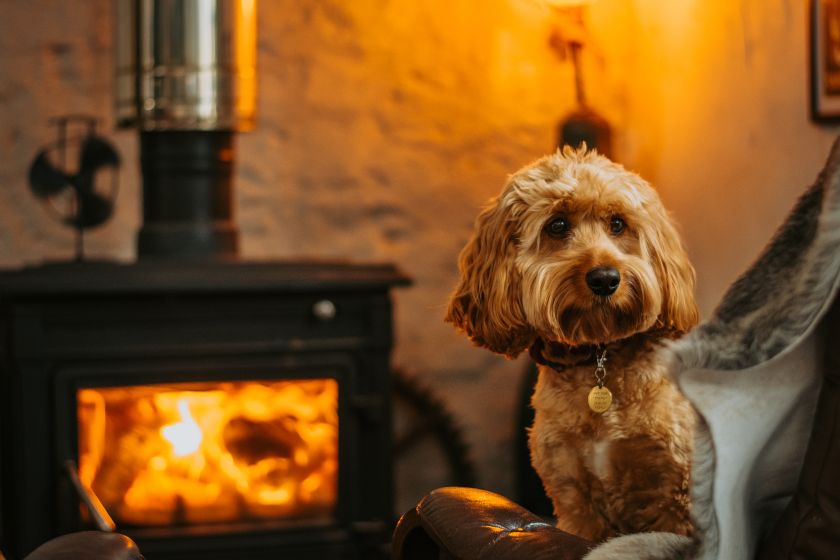 Blue Diamond Family Pups operate on a ten-acre property, providing love to every breed, including the Cavapoo.
They partner with other reliable family breeders that conform to their ethical breeding practices and meet their standards.
The kennel's practices include socializing their puppies with their children.
Healthy puppies are crucial to Blue Diamond Family Pups; therefore, they ensure their parent dogs are health-checked twice a year.
Each puppy is fully vaccinated and dewormed regularly, following a vet-recommended schedule.
Remarkably, our puppies come with microchips and a one-year health guarantee.
8. Blossom Cavapoo Puppies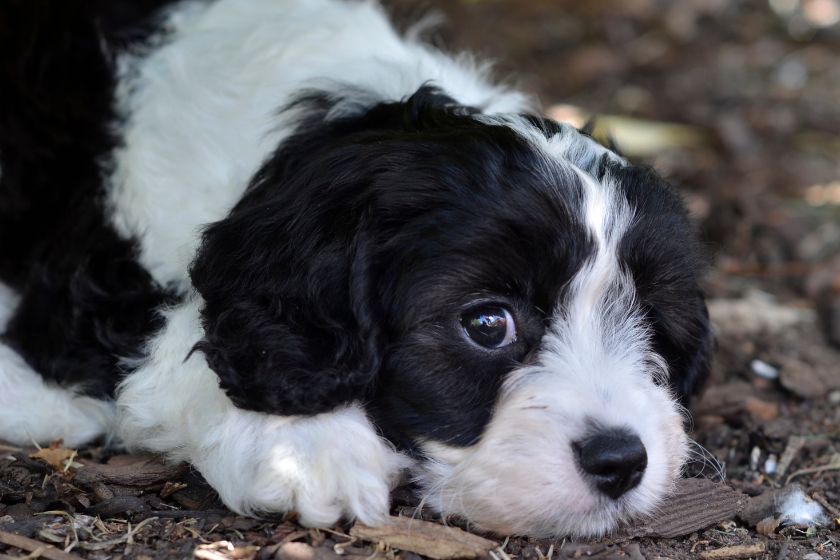 Blossom Cavapoo Puppies have been breeding healthy and happy dogs for twenty-six years, raising well-bred and socialized.
Their puppies are adequately trained and prepared for their new family.
The breeder offers a health guarantee for genetic health conditions.
However, puppies are occasionally available, so it would help if you book puppies ahead of time to secure a puppy.
9. Elite Puppies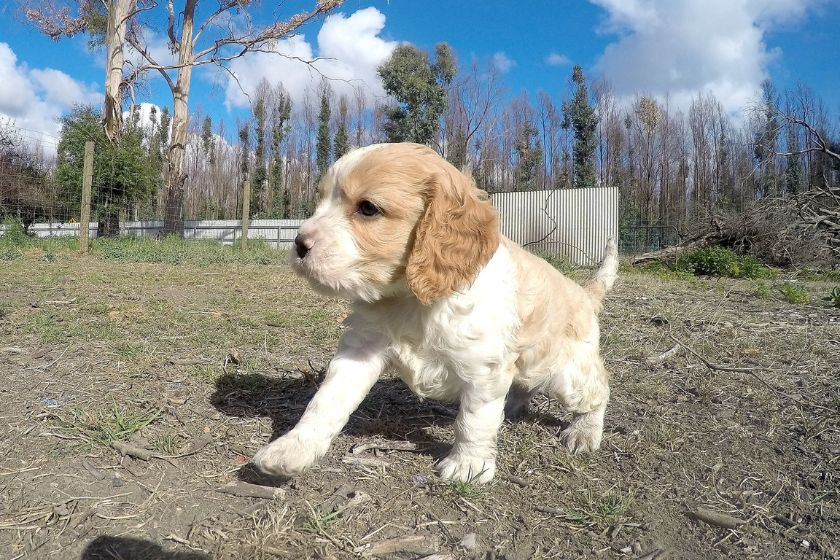 Elite Puppies breed sizable litters, ensuring they have the adequate resources to provide for each puppy.
They raise healthy, easy-to-housetrain, intelligent, and friendly puppies, selling them with a one-year guarantee.
10. Puppy Willow Cavapoos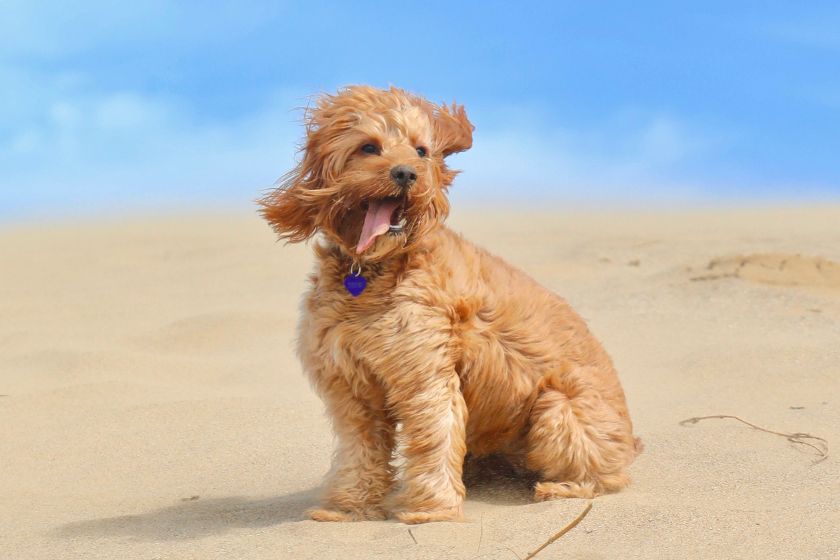 Puppy Willow are passionate Cavapoo breeders, constantly improving their breeding practices, conforming to breeding ethics, and creating an excellent brand impression.
They raise healthy, well-trained, and adequately socialized puppies, screening and health-testing them for any genetic condition.
Each puppy comes with a two-year health guarantee, veterinarian records, toys, food, and a blanket with your puppy's mom's scent to help the puppy through its adaptation process.
11. Catch a Cavapoo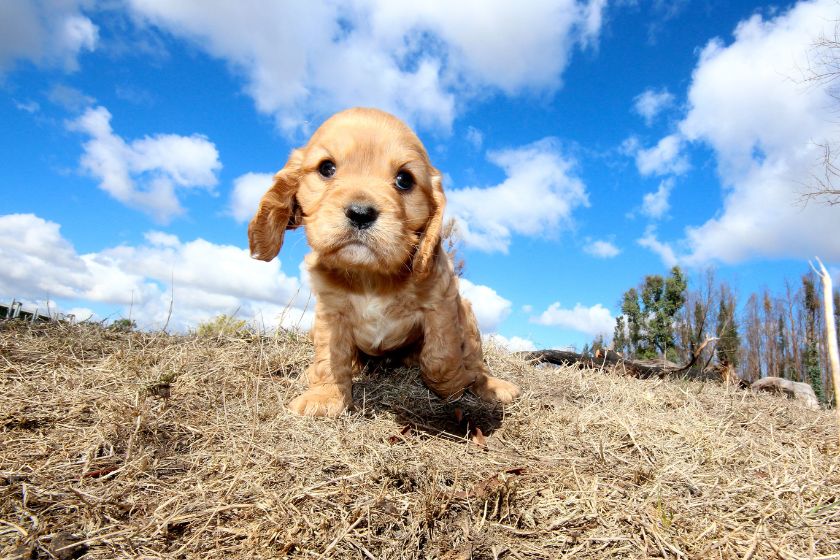 Catch a Cavapoo is a small-scale breeder committed to breeding high-quality, healthy, and happy Cavapoos; little wonder they love and cater to their puppies' needs.
The kennel can only accommodate small litters because of limited resources, but each puppy enjoys essential healthcare, receiving all age-appropriate vaccinations, dewormings, and health checks.
Your puppy comes with a one-year guarantee, some puppy food, and a blanket with their puppy's mom's scent.
12. Darling Doodles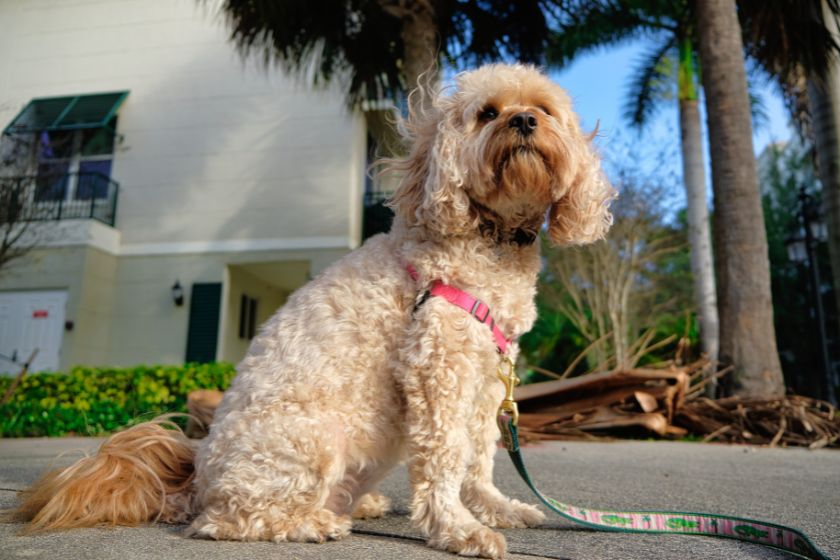 Maple Hill was established in 2001, breeding toy doodles.
They test all the dogs in their breeding program, raise them naturally and formulate the best diet choices and plan for these dogs.
Nevertheless, they do not bank on their experience as their only source of credibility, refining and restructuring their establishment throughout their journey.
All their dogs are home-bred, crate-trained, socialized, receive Early Neurological Stimulation to aid their brain development, and are coat-type tested.
Prospective adopters get weekly updates on their puppy's growth and get a two-year genetic health warranty after completing the adoption process.
14. Kate's Puppies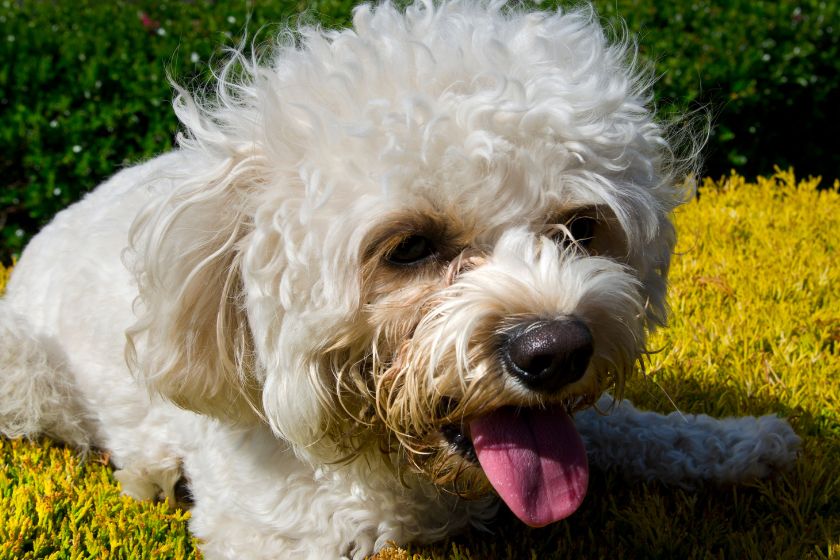 Kate's Puppies carry out their breeding operation on a farm, allowing their puppies to enjoy nature's gift without being constricted to a kennel.
They are committed to their puppies' health and safety, ensuring they are ethically bred and guaranteeing your puppy's physical and mental soundness at the time of sale to the best of their knowledge.
All their puppies are up-to-date with their vaccinations and dewormings.
They go to their new homes with a two-week health warranty, an optional, extended three-year warranty, and a one-year warranty for genetic health conditions.
15. Golden Valley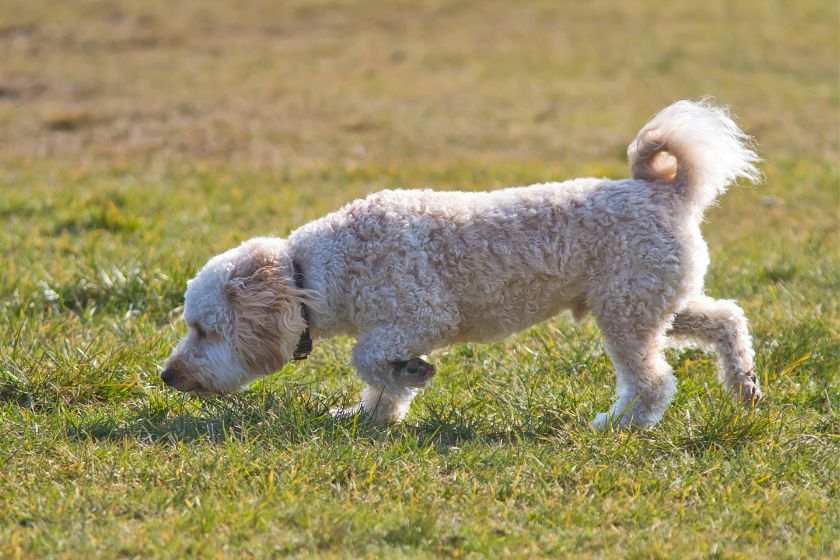 Every puppy needs a breeder's care from birth until it is ready to meet its new family.
Golden Valley is prepared to give your puppy all the attention it needs, helping it become healthy, well-socialized, and prepared for an eventful life with you.
Golden Valley breeds F1 Cavapoo puppies; Cavalier and Poodle parent dogs listed in their breeding program are registered by American Kennel Club (AKC).
16. Black Powder Farm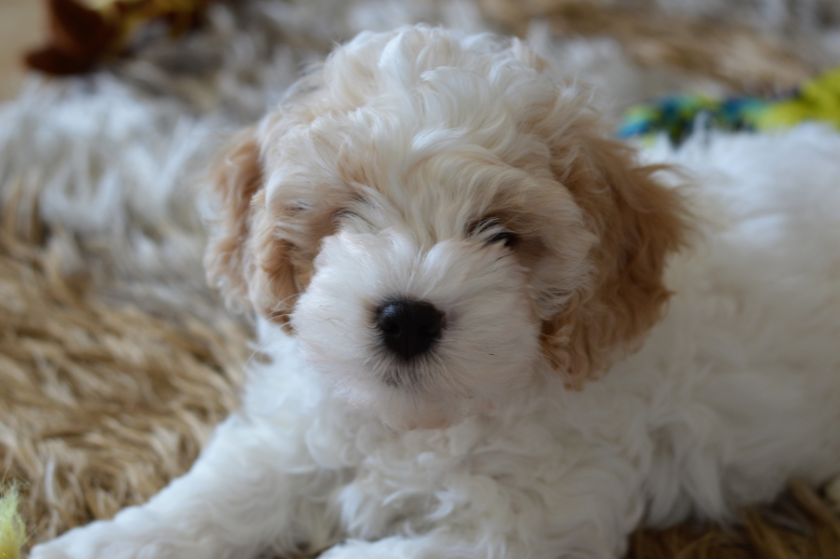 Black Powder Farm is a reliable place to get healthy and happy Cavapoo puppies because they guarantee the first round of vaccinations, dewormings, and veterinary checks before adoption.
Furthermore, your puppies are microchipped and have a two-year genetic health guarantee.
Black Powder Farm breeds F1 Cavapoo, implying their parent dogs are purebred.
Impressively, these dogs are DNA-tested, negating any risk of hereditary diseases.
17. Sleeping Bear Kennels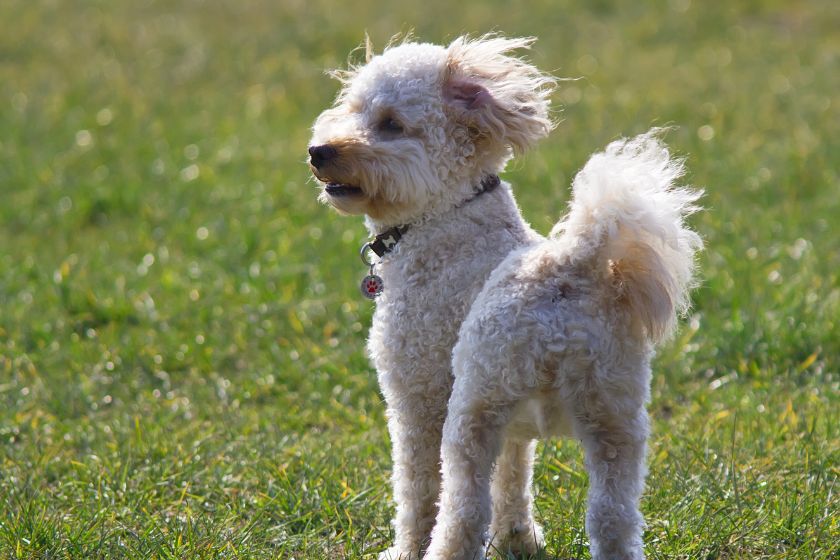 Cavapoos are naturally ideal for most families, but Sleeping Bear Kennel intends to breed puppies that grow into therapy dogs, support dogs, or family companions.
The breeder conducts neurological stimulation to physical and mental soundness that aids future stress and anxiety reduction.
Therefore, their puppies are intelligent and well-socialized.
Sleeping Bear Kennels test their puppies for congenital conditions to ensure they are free of genetic health issues.
Their puppies have a trademark red and white coat color, prompting them to carefully select their parent dogs for coat color, temperament, and personality.
18. Angel Wing Pets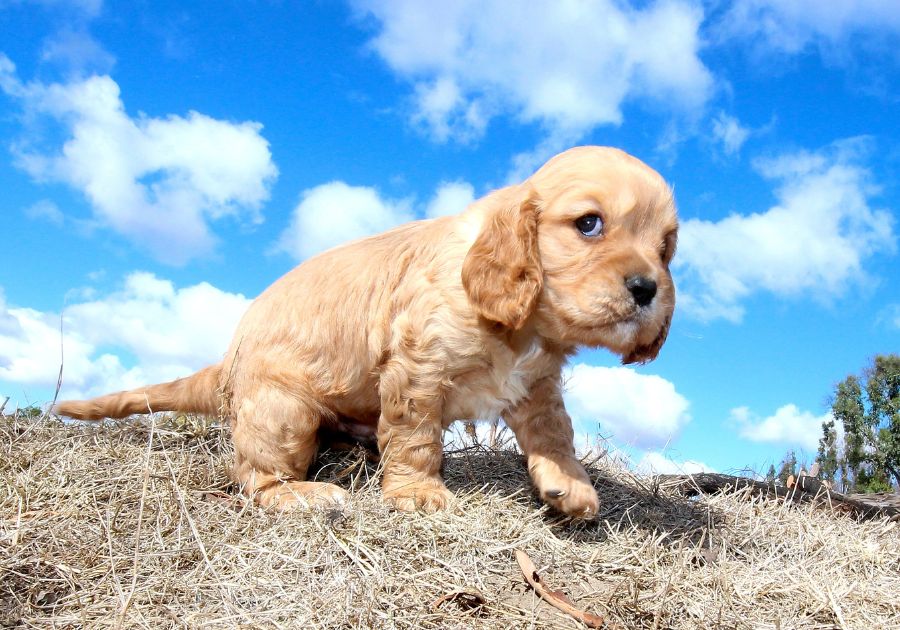 While Angel Wing Pets operates on a ten-acre farm, they are a small-scale home breeder committed to raising healthy and loving Cavapoo puppies.
They breed F1 and other Cavapoo generations, but their F1 puppies are from top-quality parents registered with the American Kennel Club or American Pet Registry.
Angel Wing Pets ensure their puppies receive all age-appropriate vaccinations, offering a one-year health guarantee and the puppy's health certifications as a token of their surety regarding the puppy's health.
Moreover, they will remove each puppy's dew claws and microchip them.
19. Riverside Puppies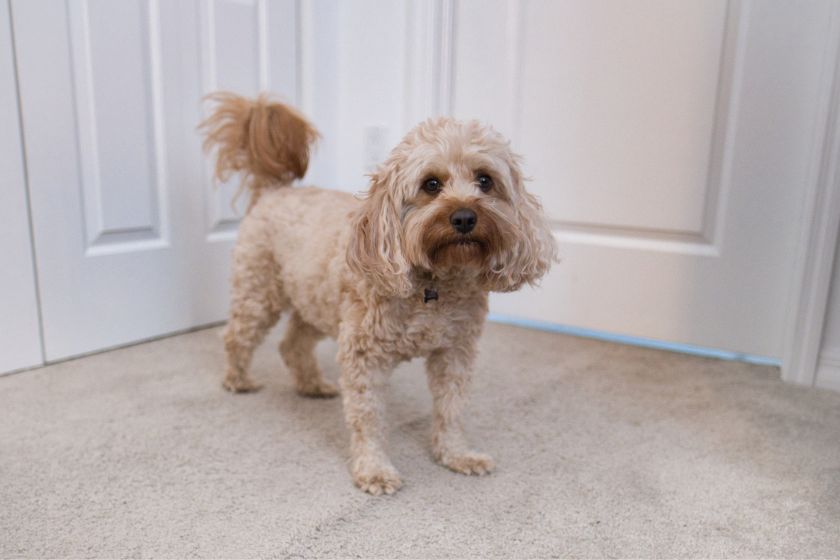 Riverside Puppies is no small breeding establishment because they operate on 250-acre premises where they breed well-socialized and healthy puppies.
The Cavapoo is one of the designer breeds they raise, but they ensure raising each puppy in a family home to help them with human exposure.
Nevertheless, every puppy is exposed to other forms of training, including housetraining and crate training.
Riverside Puppies prioritize their puppies' health, vaccinating, neutering/spaying, deworming, examining, and certifying them to ensure their health and well-being to the best of their knowledge.
Their puppies go to their forever homes with microchipping, a health certificate, and a puppy pack.
20. Mid-Ohio Cavapoos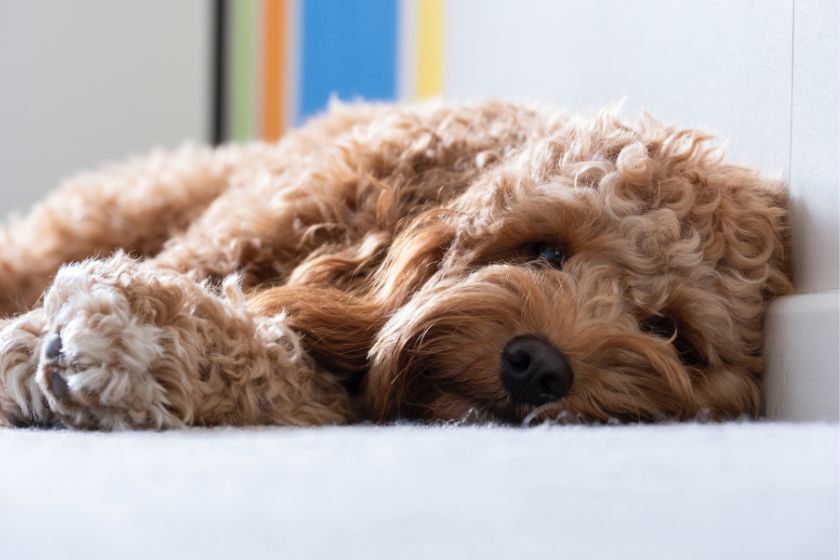 Mid-Ohio Cavapoos are proud breeders of Cavalier King Charles Spaniel and Cavapoos.
They use a quality stock for breeding puppies, ensuring their health and well-being on a twenty-acre property in Ohio.
Their adoption process is seamless and hassle-free, and you will get plenty of photo and video updates about your puppy's growth.
Mid-Ohio Cavapoos are willing to answer your questions about their breeding practices and other policies; you can contact them via email or phone or by filling out a form on their website.
It would be best to frequently check the breeder's Cavapoo puppy webpage as they randomly feature Cavapoos.
Best Cavapoo Pet Stores in the Midwest
While there are several responsible Cavapoo breeders in the Midwest, you can also visit the following reputable pet stores to get a healthy and happy Cavapoo puppy.
21. PuppySpot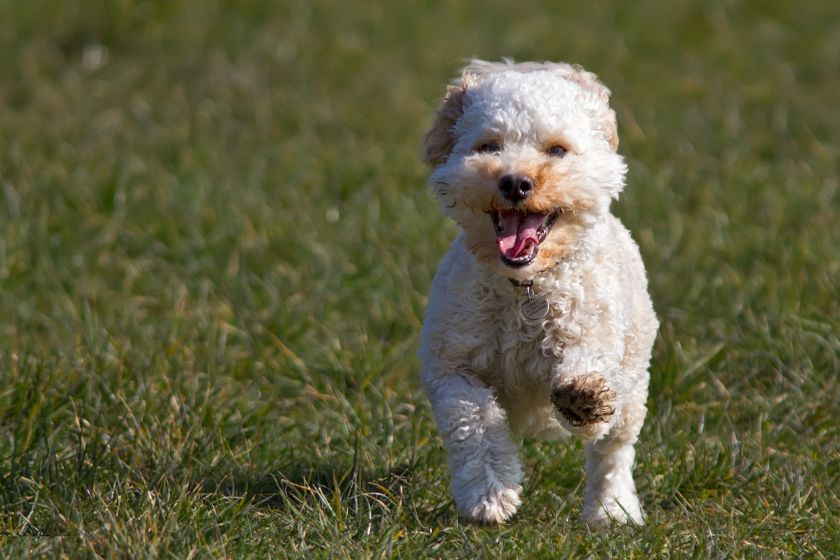 PuppySpot is a reputable community famed for its commitment to linking potential pet parents to breeders across the country.
The service drives to improve the life of each puppy, family, and breeder.
Breeders in the PuppySpot community are held to the maximum standard in the puppies' health and well-being.
Such a standard regularly eliminates over ninety percent of the breeders that apply to the community's comprehensive, proprietary screening process to provide puppies and families with quality experiences for a lifetime.
22. Uptown Puppies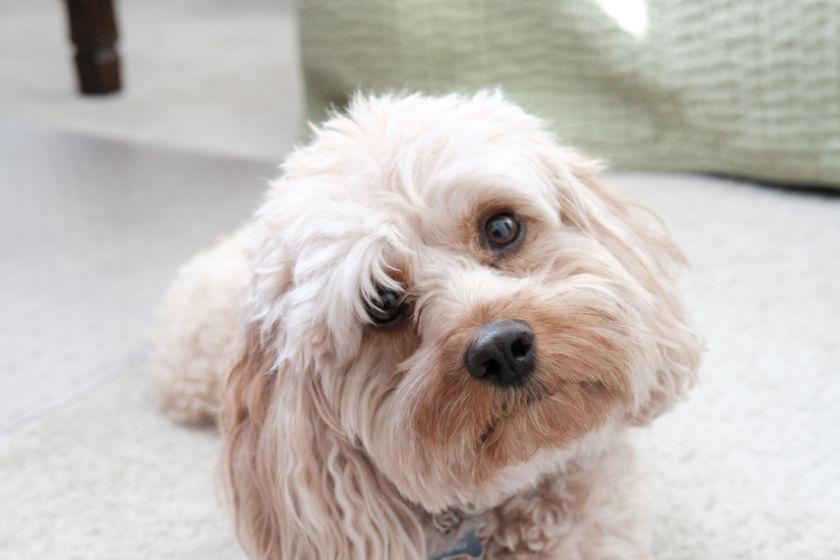 Uptown pronounces itself as the foremost online puppy finder because they go through the hassle of finding healthy and happy puppies from responsible breeders and putting them out for you to pick them up confidently.
Therefore, they create a space where families and ethical breeders connect, assisting owners in keeping their puppies happy and healthy.
23. Good Dog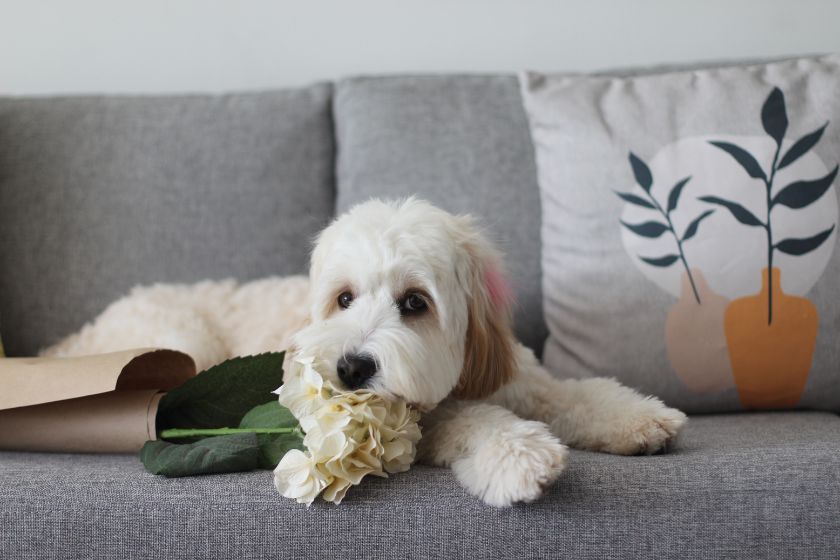 Good Dog offers you the same confidence as ordering from a responsible breeder.
It is a community that is centered on improving canine health, verifying a breeder's breeding practices, a litter's physical and mental soundness, their environment, and an adopter's policies to ensure a perfect transition of healthy puppies between breeders and families.
24. Premier Pups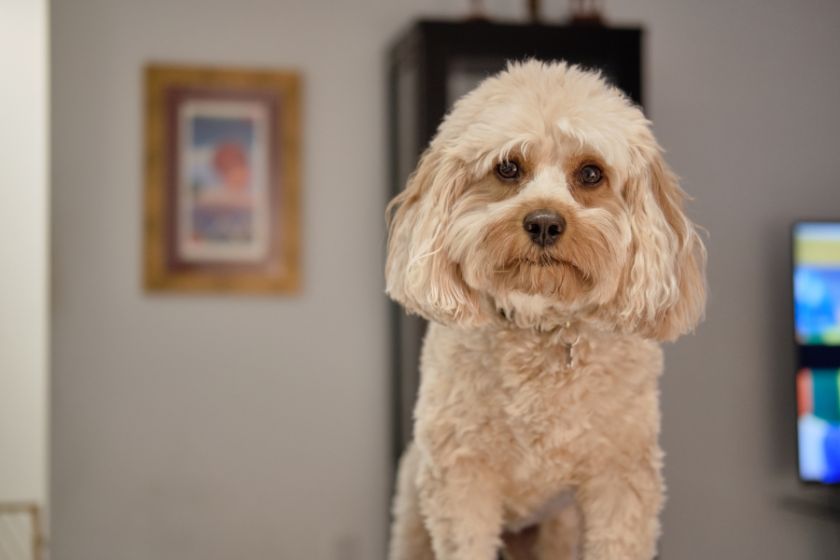 Premier Pups has a high-standing reputation in the breeding industry, working with all USDA and state-licensed breeders to provide the best puppies for adoption.
Impressively, the store has a personal relationship with all their breeders, implying that they hand-pick each puppy and personally verify its condition.
Premier Pups continually monitor their puppies for genetic conditions and congenital disorders after a sale, offering a ten-year health warranty for each puppy.
Frequently Asked Questions (FAQs)
Do all states in the Midwest have regulations for owning a dog?

Some Midwestern states have strict laws regarding confinement, quarantine, liability for dog damages, and treatment.
Ohio State has strict laws concerning a dog's care and treatment. They attach fines and prosecutions to any form of dog neglect, abuse, and abandonment. Every dog must be registered and tagged to confirm its registration, or its owner may risk fines. The government demands owners leash their dogs in public spaces or non-fenced yards.
 
Iowa State holds accountable a dog owner for all damages to an injured party except if the party is caught committing an unlawful act. Only dogs under six months and dogs over the stated age but with a collar and rabies vaccination proof are considered 'property.'
 
Michigan, Minnesota, and Missouri have laws prohibiting owning a vicious dog, while North and South Dakota, Nebraska, and Wisconsin prohibit keeping some particular dog breeds deemed 'vicious.'
What is the average price of a Cavapoo puppy in the Midwest?
 
Getting a Cavapoo puppy from a responsible breeder is no bargain basement. Why? Cavapoos are hypoallergenic, great with kids, and ideal as service and emotional support dogs.
Cavapoo puppies' average price in the Modwest is around $1500. While it could be cheaper depending on the location, breeder, gender, age, and coat color, you can expect to get a puppy from $2,000 to $5,000 or even more.
Nevertheless, prices below $1,200 are warning signs because breeding a healthy and happy Cavapoo litter takes a lot.
What health issues do Cavapoos suffer from?
Cavapoos risk inheriting genetic health conditions like luxating patella, Progressive Retinal Atrophy, and congenital heart attacks. However, your puppy could be free from these conditions if you got it from a responsible breeder that genetically tests dogs registered to their breeding program.
What is the Cavapoo's life expectancy?

The Cavapoo inherits sturdiness and healthiness from its Poodle parents. Therefore, you can expect it to stay with you for a long time. A healthy Cavapoo can live between ten and fifteen years, barring any mishaps that could end its life prematurely.
Is winter a good time to potty-train my Cavapoo?
It is possible to potty-train your Cavapoo puppy during winter. Cavapoos are unaffected by the cold because their thick-layer coats provide warmth and regulate temperature.
Some have found winter an excellent time to potty-train a Cavapoo since there are fewer distractions outside and the puppy gets to business on time.
Nevertheless, keeping your Cavapoo puppy out for too long is not advisable, even though it can withstand colder temperatures.
What supplies does my Cavapoo puppy need?
Welcoming a new funny companion to the family can be very exciting; however, there are a few things the puppy needs to feel at home after it has been withdrawn from its caring breeder. We recommend getting items like crates, leashes, collars, food and water bowls, and harnesses.
When should I spay or neuter my Cavapoo?
Most people get their Cavapoos between eight and twelve weeks old. It might seem like these little dogs are never old enough to be spayed or neutered because of their small size. Please do well to keep check of time and spay your Cavapoo once it's six months. You should budget between $80 and $200 for this purpose.
When should I change my Cavapoo puppy's diet to adult food?
 
Small dogs like Cavapoos look like puppies throughout their lifetime but age non-physically. We recommend changing your puppy's food anytime between ten months and a year.
Wrap Up
There are several Cavapoo breeders in the Midwest, and most are responsible breeders that can guarantee your puppy's health.
We hope our list will help you make better decisions while adding a new canine member to your family.
Discover other Cavapoo Breeders in the United States: