It could not be more effortless to fall in love with a dog as you would with a Cavapoo.
There seems to be a certain aura surrounding these fluffy and cute little dogs that melt your heart the moment you see them.
You would not find them hard to cuddle because of their friendly nature, but they are even more affectionate with their family. Moreover, they are hypoallergenic, intelligent, and almost perfect with children.
There are so many things to love the Cavapoo for, prompting you to get one because of the beautiful stories you have read about them, pictures you have seen, or experiences you have had while visiting a Cavapoo parent.
Finding the most reputable and best Cavapoo breeders in Georgia could be a hassle, despite the popularity of this breed.
If you stay around Georgia and would rather avoid the mistake of getting a Cavapoo from a puppy mill or irresponsible breeder because of genetic health conditions, parasitic infections, and improper canine behavior, this article is for you.
We have created a list of some responsible Cavapoo breeders in Georgia, breeders with the expertise and experience required to cater to this breed.
The Best Cavapoo Breeders in Georgia
1. Absolutely Elegant Kennels Georgia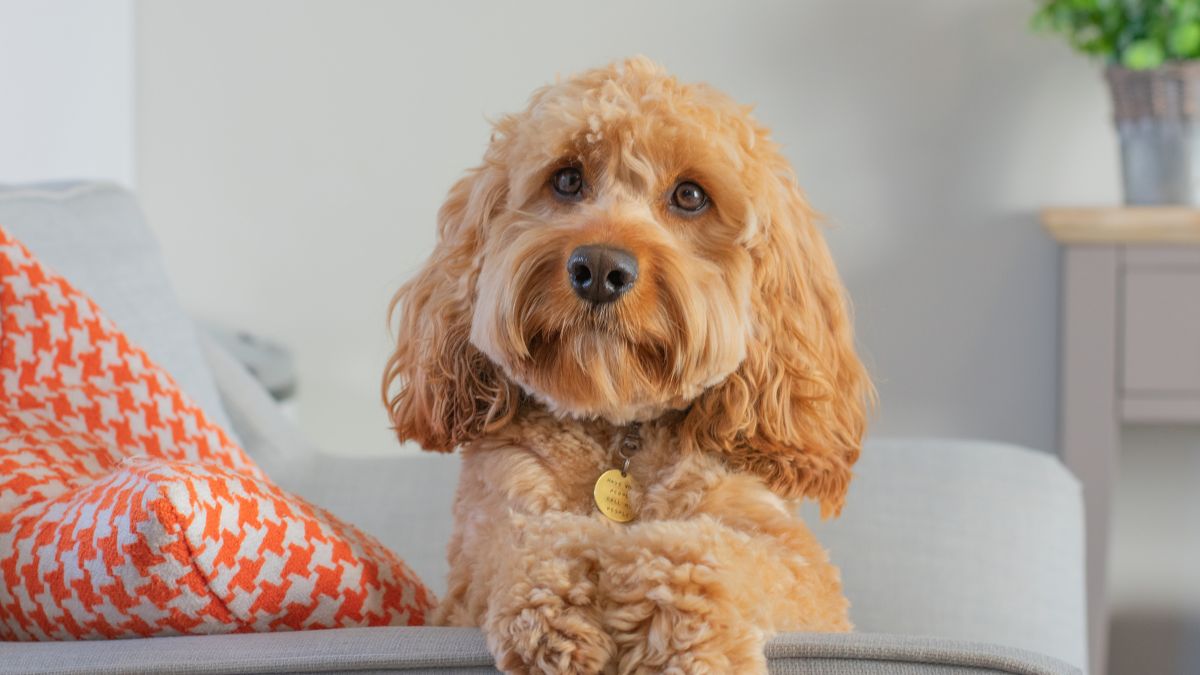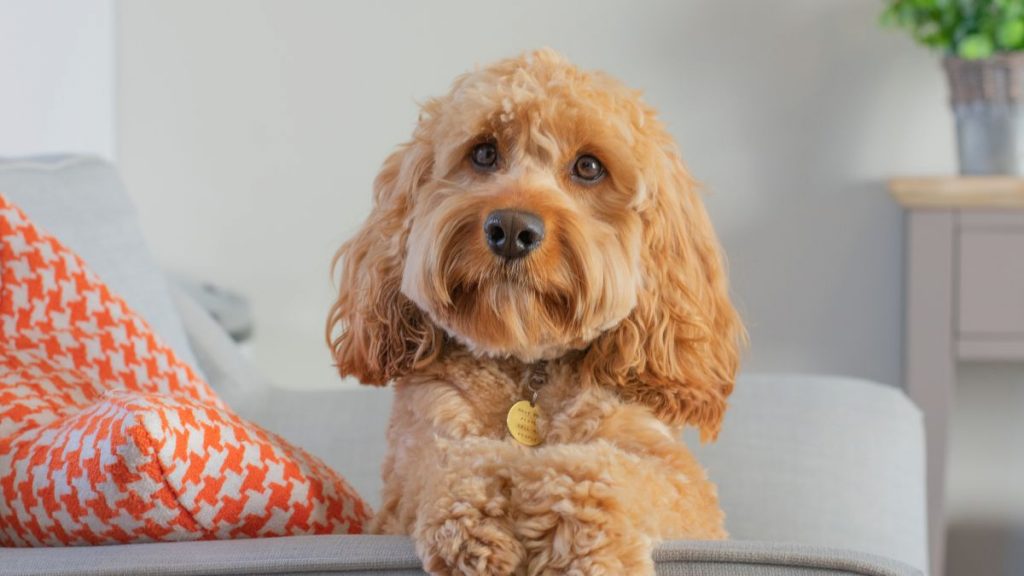 Location: 1256 Evangelical Ch Rd, Danielsville, GA 30633
Email: rckytpdoodles@aol.com
Website: aekennels.com
Phone: 706-621-0172
Absolutely Elegant Kennels might not be the most significant kennel venture in the state.
Still, its operations are efficient for the well-being of the Cavapoo, Cavachon, Mini Labradoodle, and Mini Goldendoodle designer breeds.
The kennel is a small-scale family establishment with a fifteen-acre farm to breed healthy, well-tempered designer puppies with sound minds and structure.
The dogs are well socialized, playing with the breeder's children, enjoying the vast outdoor space, and swimming in the lake.
The breeder does not release their dogs until they undergo at least three vet checks, age-appropriate vaccinations, and dewormings.
The dogs are sold with a year-long health guarantee, health certificate, and microchipping if desired.
However, they are not shipped by air until assured of their ability to withstand the flight.
Every dog accepted to Absolutely Elegant Kennels' breeding program must have passed the OFA/CERF tests, Pawprint genetics, patella, and other health checks.
2. Ayers Pampered Pets Georgia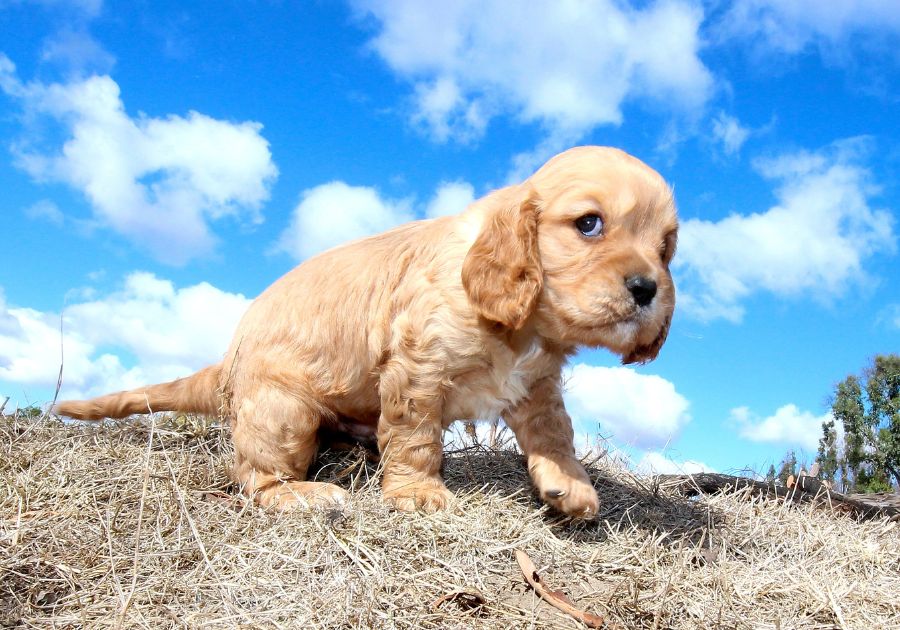 Location: 131 Bradley Dr. Hull, GA 30646
Email: ayerspamperedpets@gmail.com
Website: ayerspamperedpets.net
Phone: 706-353-7222, 706-247-5325
While skill and expertise are essential in breeding quality puppies, the importance of experience cannot be undermined.
Ayers Pampered Pets have been in the breeding business for over 30 years, breeding sound Cavapoo puppies.
The breeder ensures that they breed well-rounded, trainable, intelligent dogs that adapt quickly in their forever homes.
Ayers's Cavapoo parent dogs undergo extensive health checks, temperament testing, and therapy with their puppies to ensure they become well-behaved with their human family.
Every puppy is vaccinated yearly, and health is scanned regularly by a certified vet to check for any abnormalities.
The breeder also prioritizes their puppies' psychomotor soundness, engaging them in tons of exercise, training, and socialization.
Each door-trained, temperament-tested, and microchipped Cavapoo puppy is sold with a two-year health warranty and health record with their shots and dewormings up to date.
3. Jerries Pet Place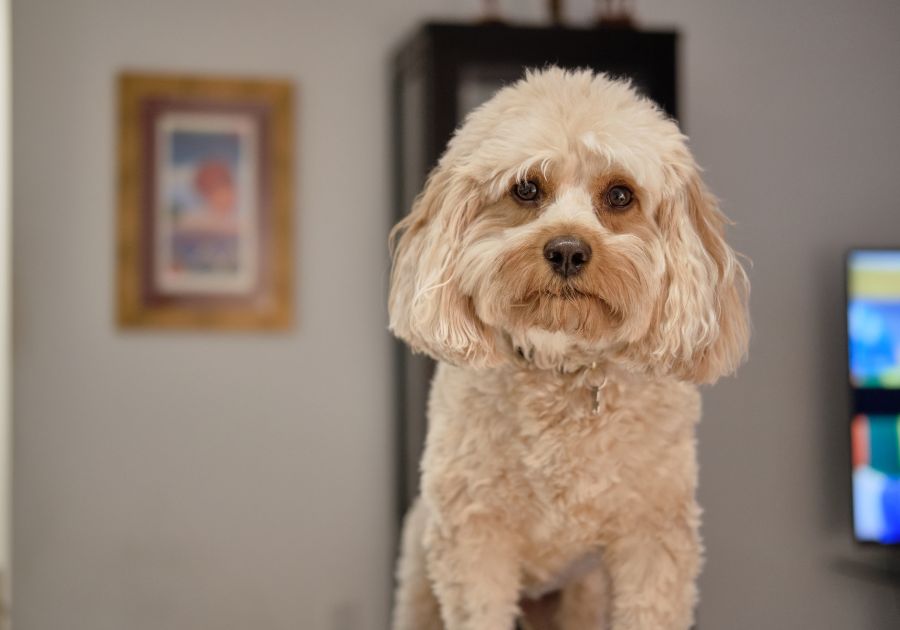 Location: Fort Valley, GA, USA
Email: info@jerriespetplace.com
Website: jerriespetplace.com
Phone: 478-825-0846
Jerries' thirty years of breeding have shown its worth via the quality of designer breed puppies he currently produces.
Their experience and choice of a happy, healthy bloodline are evident in his supply of forever sound puppies in Fort Valley and its environs.
Jerries Pet Place is home to AKC/CKC/DBR Cavapoos, Bichonpoos, Maltipoos, and other poodle mixes.
The breeder's Cavapoos are first-generation offsprings from genetically healthy and purebred Poodles and Cavalier King Charles Spaniels.
Their puppies are easy to train and get along well with children, making them beautiful pets in their forever homes.
Jerries Pet Place is state-licensed and inspected and encourages you to contact them via email or telephone if you have any further questions about their breeding practices or availability of puppies.
How to Identify a Responsible Cavapoo Breeder
Reputable breeders are more concerned about the welfare of their Cavapoo puppies than whatever profit they might make from a litter sale.
A responsible breeder might ask questions about you to determine if you can care for the Cavapoo breed.
Such questions include what you do, how busy your schedule is, or whether you have any experience in raising dogs.
Please try to determine positive and honest responses when you ask viewpoint questions about the breeder's expertise in the business, their breeding and health screening programs, how they socialize their pets, what tests they conduct on the puppies, and the status of a puppy's parents.
It would help if your breeder has a formal relationship with a veterinarian and follows a Program of Veterinary Care (PVC). The breeder must also comply with all local, state, and federal licensing requirements.
Cavapoo Generations: What Do F1, F1b, and F2s mean?
You might have heard denotations like F1, F1b, and F2s from breeders. These codes indicate a crossbreed generation.
F1s denote the first-generation cross, an F1b is an F1 crossed with an original parent, and an F2 is an F1b crossed with an actual parent.
How to know that a breeder prioritizes care, health, and well-being?
A responsible breeder is always concerned about his litters' health and well-being.
Their dogs would always have access to clean drinking water and safe and nutritious dog food, the food given to each dog must conform to its age, size, and breed, and changes to the feeding schedule must be approved by a veterinarian.
Dogs would also be well-socialized, well-groomed, have a daily exercise routine according to age, size, and breed, isolated correctly in cases of contagious diseases, and maturely bred after a vet's approval.
What adoption policies indicate that my Cavapoo breeder is responsible?
While you yearn for a stress-free adoption process when getting your Cavapoo, you must also consider your breeder's adoption policies to ensure that they are responsible.
Ensure that your breeder is willing to keep their Cavapoo puppies until they are physically and mentally ready to survive on their own in their new homes.
Your breeder must be proactive in finding the right forever home for their Cavapoo puppies, selling to buyers who have only been screened and approved.
They must also offer assistance with helping a puppy adapt to its new home or be willing to rehome a puppy if an owner fails to provide adequate care for the dog.
Frequently Asked Questions (FAQs)
Do Cavapoo puppies in Georgia come with a health guarantee?
Whether or not your Cavapoo puppy comes with a health guarantee depends on the breeder you are buying from.
However, remember that most responsible breeders are so sure about their puppies' health statuses that they sell them with a written health guarantee.
What should I do before contacting a Cavapoo breeder in Georgia?
Ensure that you have adequate information about a particular breeder before contacting them for a Cavapoo puppy.
Please conduct in-depth research about the breed, its demands, the breeder's breeding practices, and other crucial information that can help you make a favorable decision. 
How big do Cavapoos get?
Your little Cavapoo puppy will not grow bigger than it is in size. A visiting neighbor who knows nothing about the breed might mistake an adult Cavapoo for a puppy.
A full-grown Cavapoo can reach between thirty-three and forty-five centimeters, weighing between five and ten kilograms.
Is the Cavapoo hypoallergenic?
Yes! We are glad to inform you that the Cavapoo crossbreed is hypoallergenic and does not shed. Therefore, people allergic to animal fur can raise a Cavapoo without any problems.
However, maintaining a Cavapoo's coat is on the high side; some people may even require the services of a professional groomer to make their dogs look good.
Wrap Up
The Cavapoo is an energetic, cheerful, and beautiful small-sized crossbreed often regarded as one of the most affectionate dog breeds.
While there are few reputable Cavapoo breeders in the Peach State, getting a healthy and happy puppy will be a great addition to your family is possible.
We have recommended three responsible breeders that operate within the state; these breeders were listed because of their experience and expertise in the Cavapoo breeding industry.
Discover other Cavapoo Breeders in the United States: