Have you seen your neighbor's cute, little, furry canine?
Perhaps you have seen the same breed with other Wisconsinites.
Have you ever wondered why this breed is getting increasingly popular?
It is because of the dog's playful personality, loving nature, hypoallergenic fur, and their increased energy and agility, especially when bred by the best Cavapoo breeders in Wisconsin.
The Cavapoo, a designer crossbreed between a Poodle and a Cavalier King Charles Spaniel, is ideal for dog-loving individuals and families.
Whether you want a cuddly teddy bear or an active, playful canine, the Cavapoo is the perfect dog.
Therefore, it is deserving of its newly found popularity in Wisconsin.
There are many things to love about the Cavapoo, but the problem is getting a healthy and happy puppy from a responsible breeder in Wisconsin could be a hassle.
We have compiled a list of the best Cavapoo breeders in Wisconsin and reputable pet stores in Wisconsin, ignoring puppy mills and backyard breeders to avoid the heartbreak of getting a sick and unsound puppy.
Let us get down to business before the ink dries on the page.
Best Cavapoo Breeders in Wisconsin
1. Puppy Willow Cavapoos Wisconsin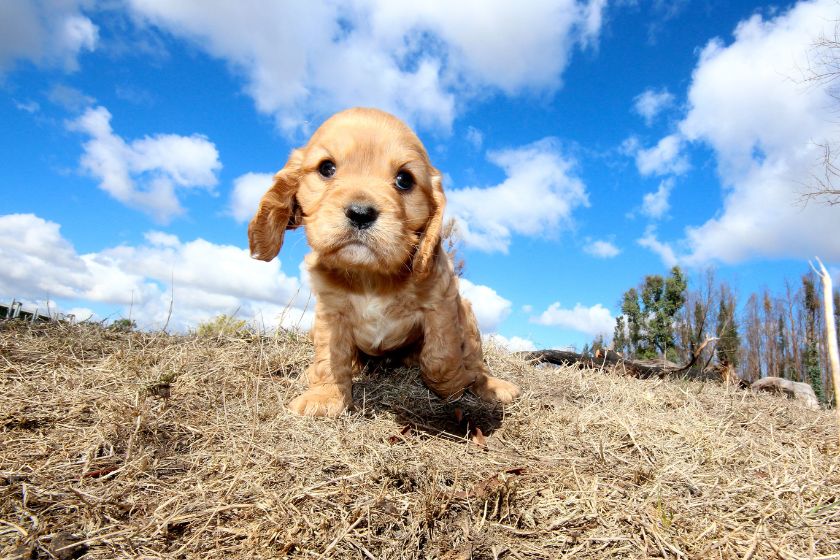 Passion drives one to throw themselves into a goal or activity, casting aside distractions and embracing the thrills of the job and the possibility of success.
Puppy Willow chases their Cavapoo breeding passion, curiously learning about improved breeding practices, persistently confirming breeding ethics, and creating a productive impression of their brand.
They enjoy families' satisfaction and exhilaration of meeting their new canine family member and strive to raise healthy, well-trained, adequately socialized, and happy puppies that will serve as great companions in these homes.
Puppy Willow ensures their dogs are well-screened and health-tested for any genetic condition, allowing them to breed healthy Cavapoo puppies that excel in physical and mental soundness.
The breeder is ready to welcome you online and on-site but encourages potential pet parents to come to check their Cavapoo puppies on the property.
Nothing might intrigue you more than the peripheral packages with your puppy, including veterinarian records, a two-year health guarantee, toys, food, and a blanket with your puppy's mom's scent to help the puppy through its adaptation process.
2. Catch a Cavapoo Wisconsin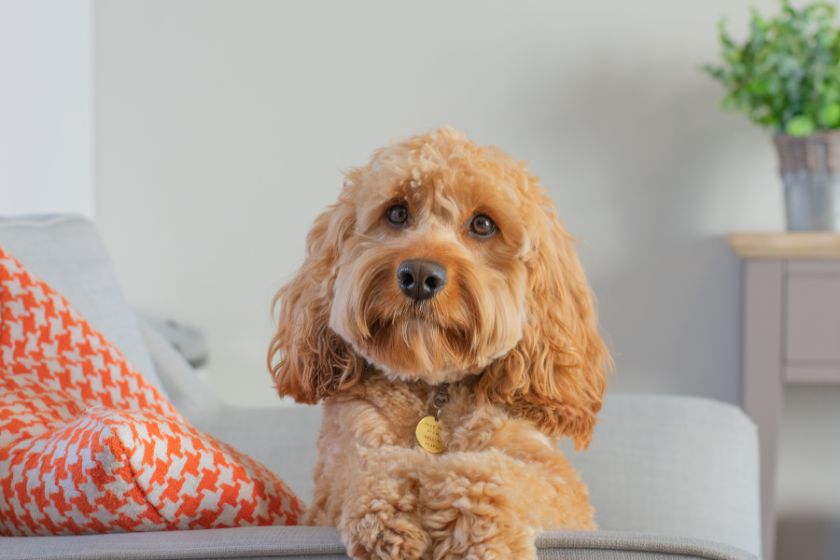 Catch a Cavapoo at Catch a Cavapoo, Central Wisconsin; you might find it challenging to get a Cavapoo puppy from a responsible breeder in Central Wisconsin if you miss this chance.
While Catch a Cavapoo might not be the most notable place to get a Cavapoo puppy in Wisconsin, this small-scale breeder's primary objective is to breed high-quality, healthy, and happy Cavapoos.
We can trust the breeder to cater to their puppies' needs since they started breeding the Cavapoo based on their love for the breed.
Therefore, they breed a small litter with the resources to cater to each puppy, prioritizing their healthcare needs. Each puppy is up-to-date on its vaccinations, deworming schedule, and a full health check from nose to tail.
Each adopter will get a year-long health guarantee, some puppy food, and a blanket with their puppy's mom's scent.
3. Top of the Ridge Kennel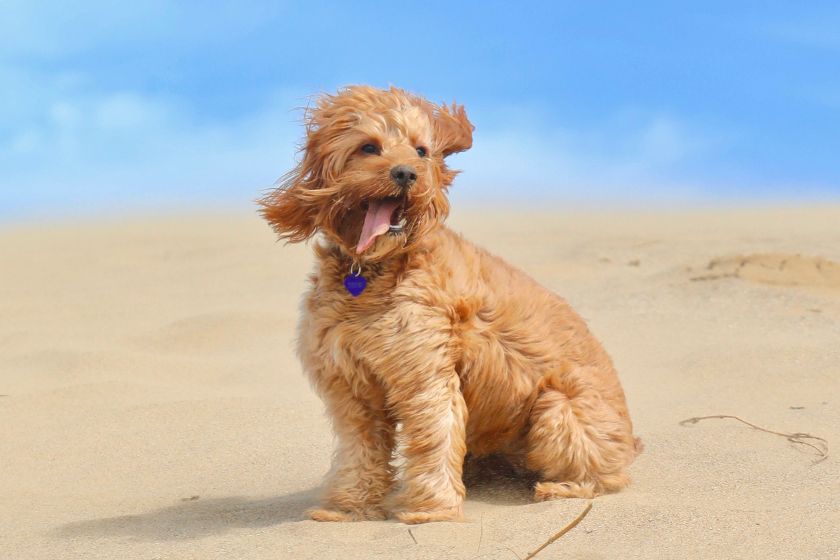 You would not be much more pleased than going to a well-maintained, clean, and secure kennel with whelping pens for bitches.
You would be more impressed knowing that the breeders at this kennel are experienced, licensed, and professional. Top of the Ridge Kennel's staff and management understands that getting a puppy is crucial and offers to help you find the ideal breed.
However, they provide high-quality puppies if you have decided to get a Cavapoo.
Top of the Ridge Kennel puppies are fully vet-checked and up-to-date on their shots and worming.
They prioritize the puppies' health, restricting them from the public until they are eight weeks old and have received four sets of shots.
You can make deposits to book a puppy and complete the payment at pick-up.
Your puppy might need a thing or two to settle quickly in its new home; you can get some accessories at the top of the Ridge Kennel, including grooming supplies, toys, and leashes.
Each adopter gets their puppy with a health certificate, food, and a small package.
4. Darling Doodles Wisconsin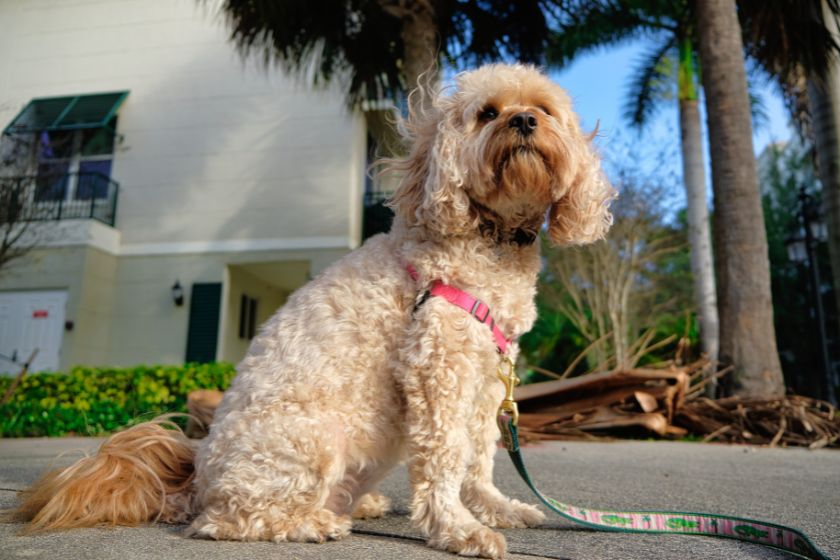 Darling Doodles have spent over fourteen years in the breeding business, bringing people to their canine companions.
It is a family-owned kennel spearheading the business with the parents, Jeff and Jessica Garrett.
The couple is enthusiastic and directional about breeding Cavapoos and Cockapoos taking extraordinary measures to ensure their dogs conform to the state's highest standards.
Jeff and Jessica have nine children who are actively involved in socializing their puppies.
They ensure that all their puppies are raised with attention as they cater to their every need; we can point to the helping process to prove such a claim.
Bitches well in the breeder's home, supervised by the breeders, and assisted throughout the process.
Eight-week-old puppies are allowed to meet their prospective pet parents to get acquainted with them as the breeders hint on each puppy's temperament and help you choose the most suitable puppy for your family.
Darling Doodles prioritize health, ensuring that their puppies undergo health checks by a licensed veterinarian and regularly get their shots and dewormings.
Therefore, they can confidently sell their puppies with a two-year health guarantee.
5. Preppy Pups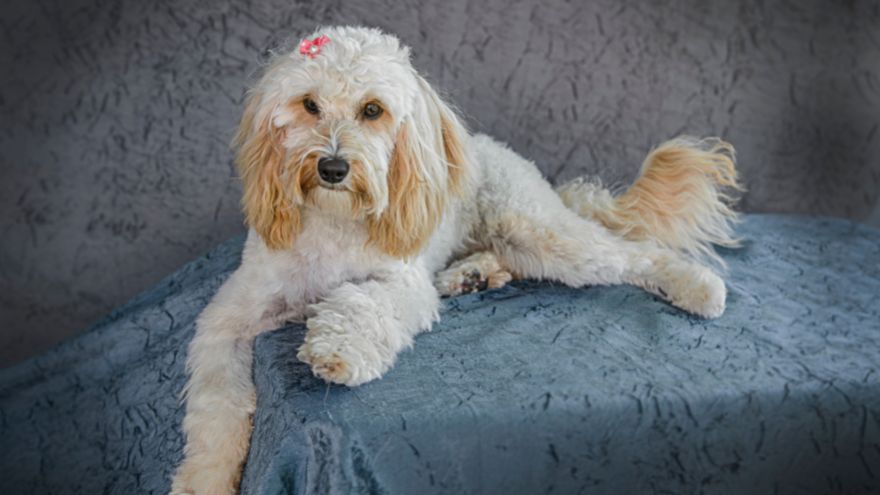 Nothing gives you much more confidence when getting a puppy than visiting a state-licensed, regularly inspected kennel.
You are more confident knowing that the breeder has over forty years of experience.
You are sure such pedigree and all those years of experience would not go down the drain by selling sick puppies.
Preppy Pups is such a kennel in Wisconsin. Fortunately, they sell Cavapoo puppies.
Preppy Pups ensure their puppies are up-to-date with their vaccination and dewormings, health-checked, and enjoy premium care.
They are keen on their puppies' welfare, giving each adopter a set of detailed housebreaking and care instructions.
Each puppy also has a health guarantee and a copy of the Wisconsin CVI health form.
Best Cavapoo Pet Stores in Wisconsin
There is another reliable alternative if you have searched Wisconsin, and the breeders we suggested are out of stock.
Online and physical pet stores are available around the state to bring a healthy and happy Cavapoo puppy to your doorstep.
6. PuppySpot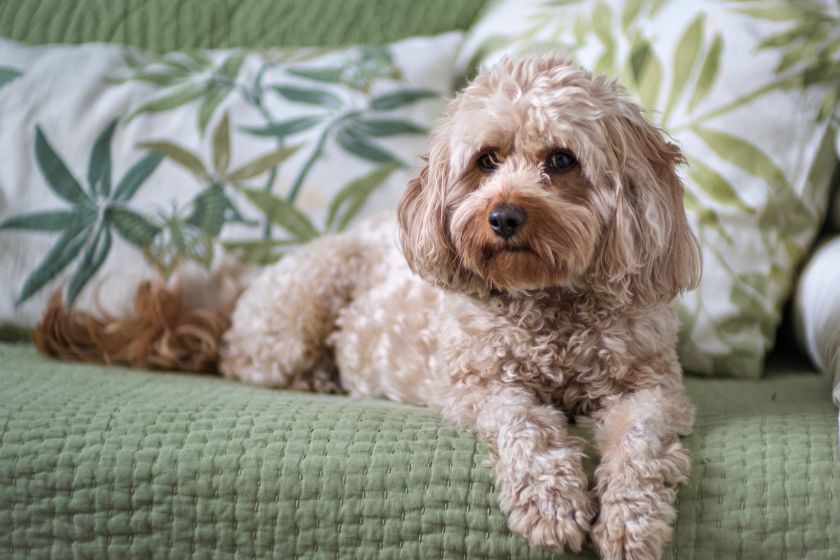 No puppy mills, no headaches!
While PuppySpot is an online pet store, it is far from a puppy mill. It is a community devoted to connecting dog lovers to certified and trusted breeders of healthy and happy puppies, including those that breed the Cavapoo.
They have comprehensive coverage, sourcing their puppies from anywhere within the United States and bringing them to you once you order.
The community is responsible for placing over 200,000 healthy puppies in beautiful homes.
Patronizing PuppySpot means you get a ten-year health commitment while working with honest and transparent individuals every step of the way.
7. Good Dog

Good Dog is another reputable community committed to responsible breeding for every puppy's health and longevity.
They are proud to offer charming, intelligent, and affectionate dogs that bring smiles to their humans' faces.
Good Dog connects to ethical breeders within your area or far from you to search for the healthiest, highest-quality Cavapoo puppies.
Impressively, the community upholds transparency and accountability and strives to create an enlightening environment for its customers.
8. Spring Green Cavapoo Puppies Wisconsin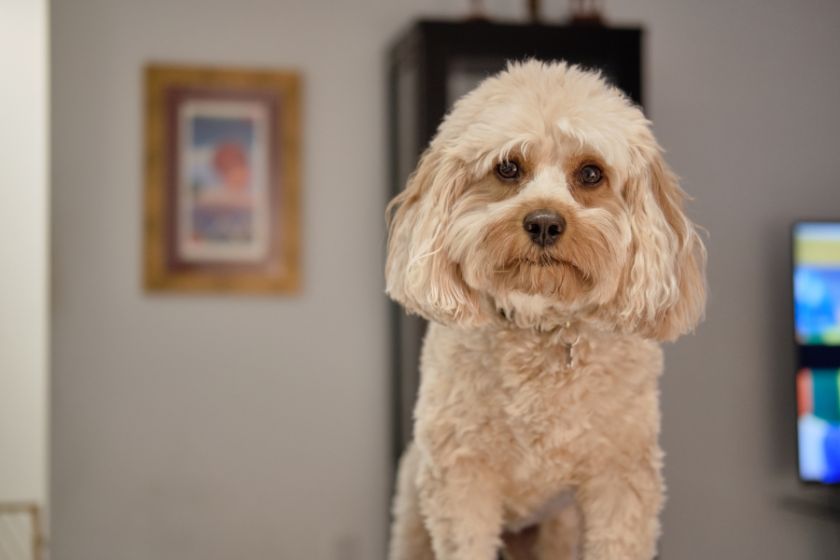 Spring Green Puppies are devoted to the course of trading happy designer crossbreeds, including Cavapoos, for happy families.
They have the passion, a set of productive breeding ethics, and an interest in each puppy they raise.
The owner, Brenda, is an experienced dog person, becoming acquainted with our canine friends as a dog trainer before emerging as a pet broker alongside her husband, Dusty.
While Spring Green does not breed puppies, they work with family-oriented, experienced, reputable, and caring breeders to supply healthy dogs they can proudly sell with a one-year health guarantee.
Brenda and Dusty are detailed and thorough, ensuring that their puppies are vet-checked and up-to-date with their puppy shots, deworming, and de-parasitizing before going to their forever homes.
Spring Green cares about how you relate to your puppy; therefore, they offer lots of training advice before and after picking it up.
You will need to pay a $50 per hour fee if you want your dog to attend a physical training session at the couple's home.
However, your puppy must have received potty training at Spring Green before arriving at your door since their puppies are healthy, happy, well-trained, and adequately socialized.
The couple is ready to answer your mind-boggling questions via phone or email and encourages you to contact them for inquiries.
Frequently Asked Questions (FAQs)
Do Cavapoos get along with children?

We suggest you get your child a Cavapoo if they want a real-life teddy bear because Cavapoos have a mild temperament and playful nature. However, we believe younger children must be supervised during playtime, even with a dog as almost harmless as the Cavapoo. Younger children might be too rough with a Cavapoo, sustaining injuries to themselves or the dog. Contrastingly, older children are calmer and make better decisions during playtime.
What health issues does Cavapoos suffer from?
The Cavapoo is a generally healthy crossbreed; albeit the Poodle's hypoallergenic traits, breeders cross the Cavalier King Charles Spaniel with the Poodle for its decent health status. Inheriting such sturdiness from its Poodle parents, the Cavapoo suffers a few hereditary health issues, especially if a responsible breeder breeds it. However, Cavapoos risk inheriting genetic health conditions like luxating patella, Progressive Retinal Atrophy, and congenital heart attacks.
How trainable are Cavapoos?

Nobody wants an unruly dog that goes against its owner's commands, especially first-time owners that may find it challenging to train a willful, strong-willed working dog that tends to establish itself as the pack leader. You can smile knowing that the Cavapoo is very trainable. Our real-life teddy bear is a product of two intelligent and trainable pure breeds, making it easier for the Cavapoo to learn things quickly. We advise that you start training your puppy as it gets to you because it becomes more difficult to set rules for it as it ages.
How much should I pay for a Cavapoo puppy in Wisconsin?

Cavapoo puppies in Wisconsin do not come cheap. Still, you can get a puppy for between $900 and $3,000, depending on the puppy's age, coat color, generation, gender, and size. The breeder's reputation and location also determine the price of a Cavapoo puppy. However, the average cost of getting a Cavapoo puppy is within the $1,500 range.
What is the Cavapoo's life expectancy?

As stated earlier, the Cavapoo inherits its Poodle parent's healthiness and sturdiness. Therefore, you have got yourself a canine companion for over a decade. We are pleased to tell you that your eight-week-old Cavapoo puppy can be with you for ten to fifteen years.
How can I help my Cavapoo stay healthy?

The Cavapoo is more prone to genetic conditions than any other health issue. Therefore, it will be best if you buy a healthy Cavapoo puppy from a responsible breeder that has tested its parents for such conditions. It would help if you also fed your dog high-quality food in the right proportion and at the right time. While the Cavapoo is small and not a working dog breed, it requires about forty minutes of exercise to keep it physically and mentally sound.
Wrap Up
First-timers and experienced dog owners are welcome to the Cavapoo's world. It is a one for all dog breed packed with intelligence, attractiveness, and affection.
Even so, it is hypoallergenic, making it an ideal choice for people with allergies to animal fur.
Please remember to get your Cavapoo puppy from a reputable source to avoid heartbreaks from health conditions and behavioral problems.
Discover other Cavapoo Breeders in the United States: