With such Herculean stature, the Rhodesian Ridgeback is unlikely to be among the first dogs you'd stroke or nuzzle at a neighbor's house.
Why? Its athleticism and muscularity are imposing and spine-chilling, and its elite guard dog instincts are as plain as a pikestaff.
While the breed's commanding figure is the first thing you might notice, a ridge of hair along the back wouldn't escape your cognizance, which sets the basis for its name.
There is so much to say about the Rhodesian Ridgeback's appearance. Still, it's a loyal, intelligent dog and dearly devoted companion and family dog, explaining why it retained its 41st position in the American Kennel Club's (AKC's) popularity ranking in 2021.
There are several Rhodesian Ridgeback breeders in the United States. Adventures of Robinhood star Errol Flynn was amongst the first breeders of this breed in the country.
Getting a reputable breeder can be demanding, especially with a breed notorious for heritable conditions like Elbow and Hip Dysplasia, which are common Rhodesian Ridgeback health problems.
Thanks to this compilation, you can find reputable Rhodesian Ridgeback breeders near you in the United States.
Rhodesian Ridgeback Puppies For Sale: How Can I Identify a Reliable Breeder?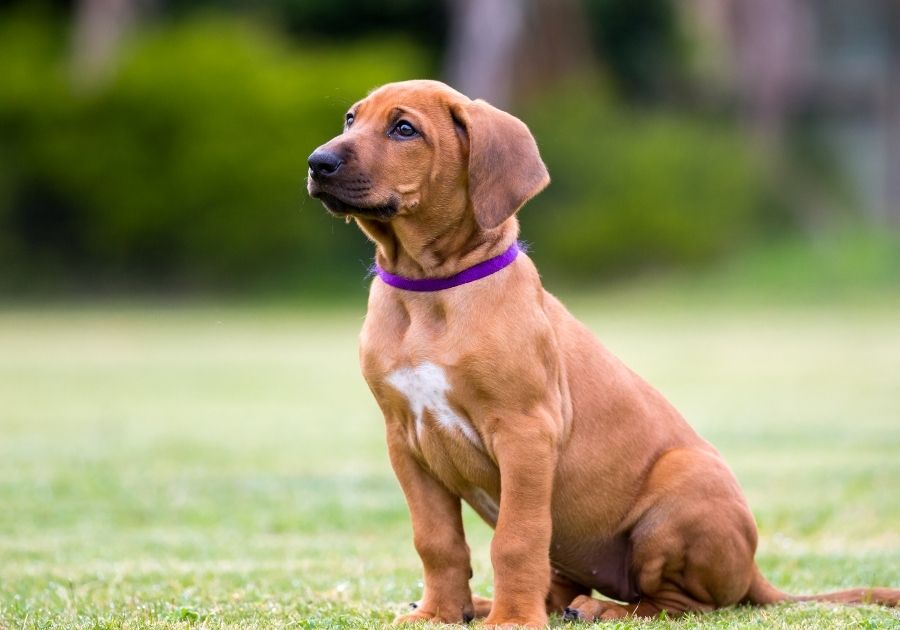 Rhodesian Ridgebacks are notorious for a few genetic health conditions, including Hip and Elbow Dysplasia.
However, your dog might be at a lower risk of suffering from this fate if it's from a healthy lineage with little or no records of these conditions.
As such, you must rely on a responsible and reliable breeder to give you healthy pups from a healthy bloodline.
You must avoid buying a pup from a backyard breeder or puppy mill, except with credible proof and guarantee against genetic, major health conditions.
Remember that prices tend to increase with respect to the breeder's pedigree and location. Be careful not to get an unhealthy pup for a ridiculous price.
Reliable breeders are very transparent, revealing the breed's needs and demands.
Breeders like doctors are eager to answer your questions and would not hesitate to screen you to determine if you can care for the breed. In a nutshell, they prioritize the dog's welfare.
Reliable breeders are true to breed standards, breeding healthy puppies and well-tempered companions.
They may let you meet the mother and stud and tip you about their breeding practices, whether the pup is from a champion bloodline or a bloodline bred for service or companionship.
The Best Rhodesian Ridgeback Breeders in the United States
1. Juba Lee Rhodesian Ridgebacks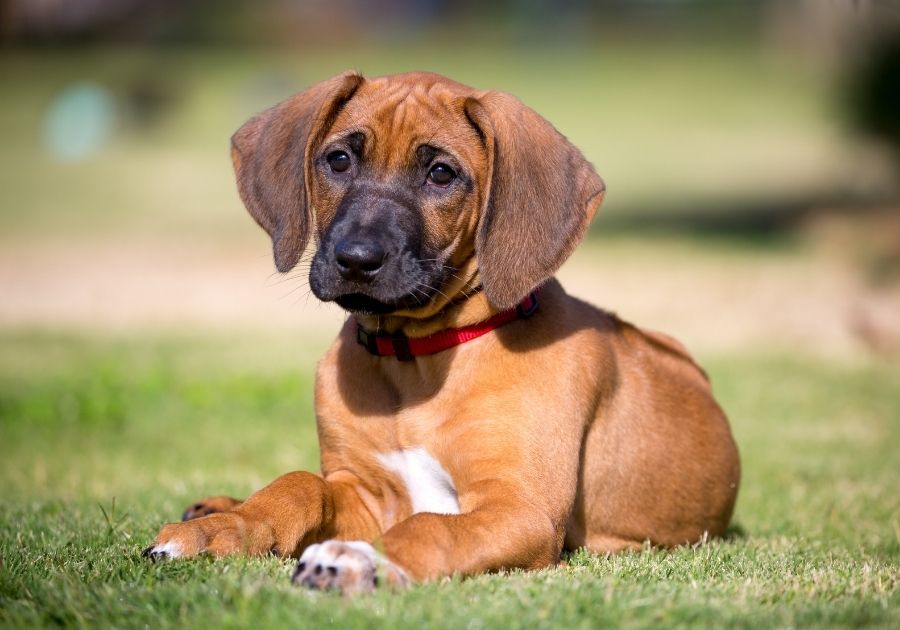 Location: Texas
Address: 1432 Roanoke Rd., Roanoke, Texas 76262
eMail: jubaleerr@verizon.net
Website: juba-lee.com
Phone: (817) 233-8826
While the most dexterous people seem to be favored in every occupation, the importance of experience cannot be swept under the carpet.
Juba Lee Rhodesian Ridgebacks should peak your list in such a line of thought if you're looking for a Rhodesian Ridgeback breeder in Texas.
They've been in the game for over forty years, winning the prestigious Rhodesian Ridgeback Club of the United States (RRCUS) Breeder of the Year award on five occasions.
More successes have been recorded at the RRCUS National Specialty Shows, with over fifty champions and dual champions.
Juba Lee prioritizes their puppies' health and genetics, importing their foundation dogs from South Africa with screening and OFA certification.
They run a home-based breeding system, aiding quick accessibility to the puppies and providing the perfect condition for home socialization.
Interestingly, their confidence shines through their after-sale policy, encouraging questions should issues arise.
2. Imari Rhodesian Ridgebacks
Location: New Jersey
Address: Jay and Mija Cyphert, Bloomsbury, NJ
eMail: mija.cyphert@hotmail.com
Website: imarirr.com
Phone: 610-715-8714
One word can comfort the bereaved, one smile can start a friendship, and one Rhodesian Ridgeback can change your life.
Such is the story of Jay and Mija Cyphert's two-decade-long Rhodesian Ridgeback breeding career since Mija fell in love with her friend's Rhodesian Ridgeback five minutes into a visit.
Now they follow the RRCUS code of ethics, are mindful of the breed standard, and honor the labor of the breed's creators.
Through their breeding career, Imari Rhodesian Ridgebacks have prioritized genetic health, temperament, and beauty, breeding healthy, well-behaved, and good-looking dogs that earn the trust of families, serve as guards or therapists, and yearn for family companionship with stability and balance.
Despite their membership in the Rhodesian Ridgeback Club of the United States, Imari Rhodesian Ridgebacks also belong to the New England Rhodesian Ridgeback Club (NERRC).
Visit their website to answer a puppy questionnaire form if you're interested in purchasing a puppy.
3. Lamarde Perro
Location: California
Address: Shadow Hills, CA
eMail: lamardeperro@gmail.com
Website: ​​​​lamardeperro.com
Phone: (818) 951-4638
Who would you rather get a puppy from than a breeder maintaining a 68-year legacy?
One could bet you'd rather increase your budget than get a Ridgeback from a low-budget breeder from the downside of town.
Rhodesian Ridgeback Breeder Margaret Lowthian Cook founded Lamarde Perro in 1954.
Still, her children, John and Sally, have done well in preserving a first-class breeding system as debutants in breeding Rhodesian Ridgebacks in Southern California.
Lagarde Perro has consistently proven their excellence by reputable reviews from satisfied customers and infield and shows events.
Throughout its history, the organization has demonstrated its preeminence, presenting dogs that perform in all competitive arenas, excelling in physically demanding events, and versatility.
4. Lamington House Kennels
Location: Connecticut
Address: Willington, CT 06279
eMail: linda@lamingtonhouse.com
Website: lamingtonhouse.com
Phone: (860) 684-4946
Lamington House Kennels have been breeding large-boned, muscular Rhodesian Ridgebacks since 1982.
While they might not be the most popular dog breeders in the country, their reliability is evident in breeding healthy, versatile dogs, praised for their stable temperament, agility, and composure.
While Lamington House Kennels prioritizes health and temperament, they comply with the breed standard, breeding dogs usually red wheaten with black masks or highlights.
Lamington House Kennels have trustworthy policies, guaranteeing you against hereditary health conditions common to the Rhodesian Ridgeback like Hip Dysplasia.
However, you cannot purchase any puppy under ten weeks from the breeder. This policy protects the puppies, giving them enough time to learn proper canine behavior by socializing with the litter.
It also helps the breeder monitor each puppy and match them to the most suitable homes.
Be ready to sign a contract that assures you of the breeder's guarantee and stipulates your obligations and responsibilities as a pup's new owner.
5. Roki Shoals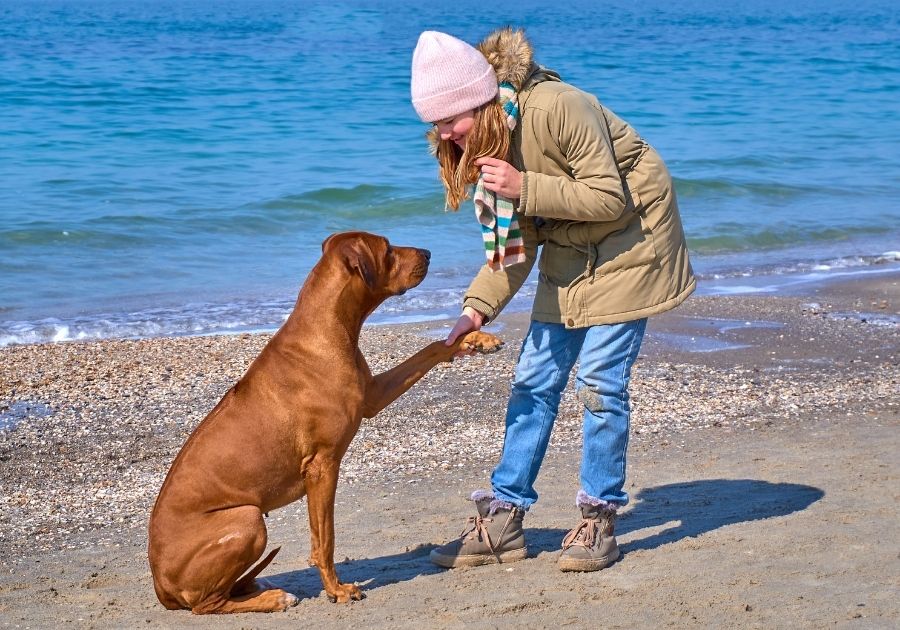 Location: Georgia
Address: 5285 Veal Road, Fairburn, GA 30213
eMail: rokishoalsridgebacks@gmail.com
Website: rokishoals.com
Phone: 770-969-4572
There must be some serious business within the thirty-acre animal place at Veal Road, Fairburn.
That could be the best place to get a Rhodesian Ridgeback pup if you live in Georgia.
While the property contains various small businesses, including an aquatic nursery and wildlife, they also have kennels for Rhodesian Ridgeback and Labrador Retriever breeding.
Roki Shoals has devoted to breeding structurally sound, healthy Rhodesian Ridgeback pups in an environment that offers the space and layout to welcome puppies in excellent conditions, allowing the breeder to work with larger breeds of dogs without sacrificing the puppies' health and quality.
You can only purchase a Ridgeback pup from Roki Shoals after answering Home Evaluation Questionnaire that aids in better puppy placement.
6. Cape Ridge Rhodesian Ridgebacks
Location: Massachusetts
Address: Murray Road, Ashburnham, Massachusetts 01430
eMail: caperidgerr@yahoo.com
Website: caperidge.com
Phone: 774-245-5871
Travel around the world, across the alps, rocks, highlands, and the Andes; you'll see that Cape Ridge's Rhodesian Ridgebacks are healthy, happy, and of the best quality.
This breeder follows the RRCUS Code of Ethics, breeding puppies with the most stable temperaments for household pets.
They understand that every pet parent's primary concern is health and provide guarantees to prove their pups' health statutes.
Cape Ridge's Rhodesian Ridgebacks pups are pre-screened, vet-checked, and sold with an all-inclusive health guarantee.
Eyes, elbows, hips, heart, and thyroid are pre-screened, and results are available on the OFA website. Cape Ridge is also a member of the NERRC and Gazehounds of New England (GONE).
7. Aariel Ridgebacks
Location: Florida
Address: 16441 SE 84th Terrace, Summerfield, Florida 34491
eMail: burridgeplace64@gmail.com
Website: ridgebackkennels.com
Phone: (352) 552-5265
Ariel Breeders understands just what it means to own a Rhodesian Ridgeback; it's not just a dog, far more than a pet; it's a family member.
Little wonder they are committed to services that safeguard the breed's standards, including buyer screening, puppy traits assessment, health checks, and a lifetime guarantee with an option to return the pet if there are hereditary health issues.
Ariel's Rhodesian Ridgebacks are proud winners in various competitions and awards organized by different dog clubs, including No. 1 Bitch at 2018 AKC Conformation All Systems, Best of Breed or Variety by Greater Fort Myers Dog Club (2019), Best of Breed by Penobscot Valley Kennel Club (2019), and many more.
Ariel Ridgebacks are part of the AKC Breeder of Merit and AKC Bred with HEART Programs, and its founder Carol Burridge is a member of the RRCUS.
These accreditations profess the breeder's commitment to breeding healthy, competitive, and friendly puppies. Based on its lineage, you can get a puppy for show or companionship.
8. Luvakis Rhodesian Ridgebacks
Location: Ohio
eMail: luvakis@gmail.com
Website: luvakis.com
Phone: (330) 331-4965
Your Rhodesian Ridgeback from Luvakis 'luvs-a-kiss' because it's healthy and has a stable temperament.
The Northern Ohio breeder is renowned and recognized by elite dog organizations, including the American Kennel Club (AKC) and Canadian Kennel Club (CKC).
Their recognition may be attributed to their pups, which are bred to the RRCUS's standard.
Lukis Rhodesian Ridgebacks are fierce competitors and national awardees because of their athleticism, versatility, and agility.
They breed pups that conform to the breed standard and allow them to age properly among their littermates before releasing them to their new home after properly screening their potential family for the best match.
9. Black Powder Farm
Location: Missouri
Address: Fordland, Missouri 65652
eMail: lellenstewart@gmail.com
Website: rhodesianpuppies.com
Phone: (316) 250-8036
The Stewart couple channeled their love for Rhodesian Ridgebacks into breeding about thirteen years back. They have been using their home in Missouri to raise healthy, even-tempered Ridgebacks that fit into families, offering them first-class four-legged companionship.
The home-based breeding system allows the pups to learn the basics of socialization spearheaded by the Stewarts' kids.
Black Powder Farm vaccinates, deworms, and tests their dogs before a sale, offering buyers a two-year guarantee against genetic health conditions as proof of their confidence.
The farm has a registry limit, a policy that reduces the admission of pups into puppy mills.
10. Msasa Rhodesian Ridgebacks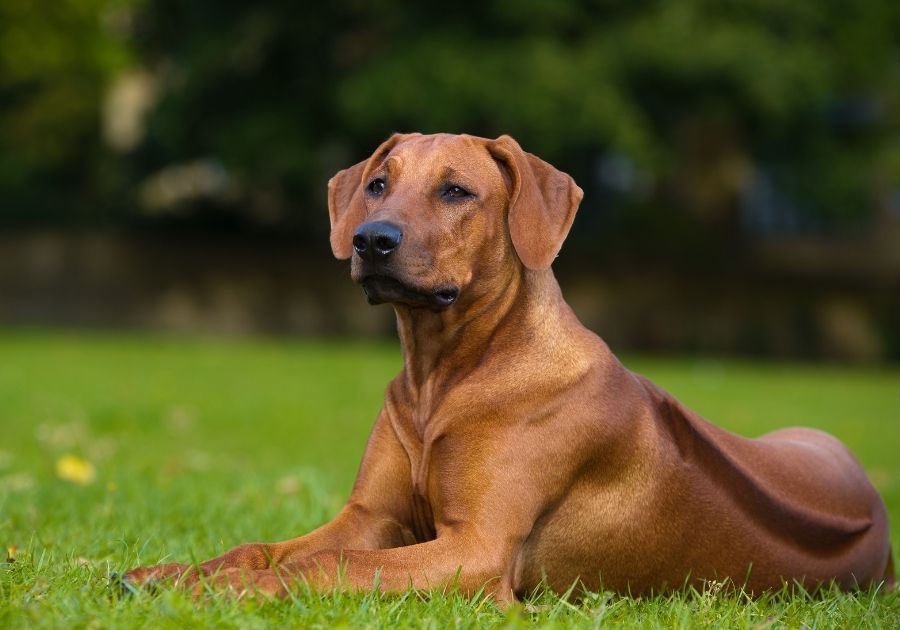 Location: Oregon
Address: 1404 SE Mill St., Roseburg, Oregon 97470
eMail: msasaridgebacks@gmail.com
Website: msasarhodesianridgebacks.net
Phone: (503) 704-1100
Rhodesian Ridgebacks were born and bred in Roseburg, Oregon, but from a lineage of Glenaholm kennel in South Africa (1949), one of the Ridgeback kennels in existence.
Msasa are reliable Ridgeback breeders, upholding the breed's standards and codes of ethics while maintaining a decent relationship with the RRCUS with total commitment to the AKC's HEART Program.
Msasa are more or less concerned about profit from puppy sales; they strive to secure a blissful atmosphere for their pups.
You can only purchase a pup after a personal meeting that allows the breeder to ascertain your capabilities and offers you the opportunity to assess the litter.
11. Najahari Rhodesian Ridgebacks
Location: New York
Address: Brockport, New York
eMail: sharonyost@najahari.com
Website: najahari.com
Phone: (585) 705-6387
Quality is Najahari's responsibility, and long does the quality of their pups remain after purchase. This breeder breeds puppies that conform to the RRCUS and AKC's health, temperament, and companionship standards.
Their obligation to respect the breed is evident in their dogs' successes in RRCUS competitions and awards, emerging on top in the Winner's Dog & Best of Winners, Best of Breed, and Best in Sweepstakes categories.
Najahari is a first-name in New York if you're looking for a breeder to purchase Rhodesian Ridgebacks from without having to register your dog afterward.
You get an AKC dog registration, a health guarantee, and lifetime support as part of the purchase package.
However, the breeder emphasizes finding a paradisiac environment for every pup and won't hesitate to re-home if need be.
12. Aziza Ridgebacks
Location: Arizona
Address: Phoenix, Arizona
eMail: azizaridgebacks@gmail.com
Website: azizaridgebacks.com
Phone: 480-677-0852
In recent years, Rhodesian Ridgebacks are becoming more popular in Arizona, and people are on the watch for the most reliable breeder in the state.
To their rescue, we come! Aziza Ridgebacks breed competitive Ridgebacks that are well-tempered to serve as companions.
Send them a mail via their website or send a dog twist request application via their Facebook page to get a dog for show or companionship.
13. Glenaholm Rhodesian Ridgebacks
Location: Washington
Address: 10619 176th Ave SE, Snohomish, Washington 98290
eMail: norahormerod@hotmail.com
Website: glenaholm.com
Phone: (615) 509-5095
A kennel legacy preserved since the 1940s results from more than proper management; it's a tradition! It means even more, when it's the world's oldest Rhodesian Ridgebacks kennel.
While there have been several changes around and within Glenaholm, the physical quality and stable temperaments of their Ridgebacks have never been compromised.
Their dogs are bred to guard, compete and coexist peacefully with children in every family.
Glenaholm is a regular member of the RRCUS and are forerunners of the Rhodesian Ridgeback breeding business in the country.
They have a top-shelf profile, including being suppliers of foundational puppies for many breeders within and outside the United States.
14. Koda Rhodesian Ridgebacks
Location: Colorado
Address: 9640 Hardin Rd, Colorado Spring, CO 80908
eMail: kodaridgebacks@gmail.com
Website: kodaridgebacks.com
Kodo Rhodesian Ridgebacks was established in 1999.
They have recorded several accomplishments in dog competitions and conformation events, including RRCUS Brood Bitch of the Year, Rhodesian Ridgeback Bitch (all systems), RRCUS National Specialty show, and Westminster Kennel Club's Award of Merit, RRCUS Agility Ridgeback, and over forty AKC and CKC conformation championships.
The breeder has also received the AKC Breeder of Merit.
Koda Rhodesian Ridgebacks are mindful of breed standards, breeding healthy, all-around puppies who remain loyal, guard, and subject themselves to their families' affection.
15. Krystal Rhodesian Ridgebacks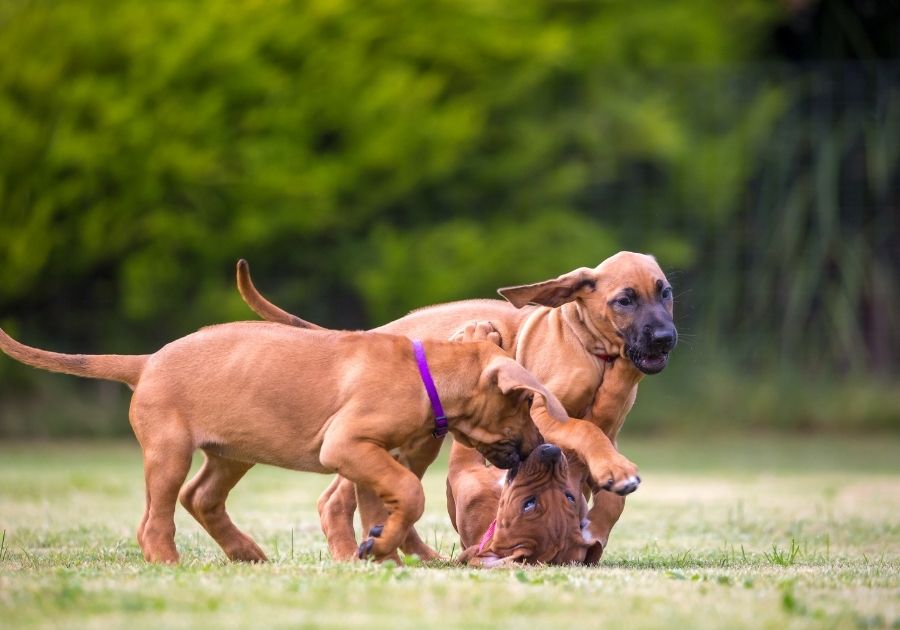 Location: New Mexico
Address: 41 Quail Trail Moriarty, NM 87035
eMail: krystalridges@icloud.com
Website: krystalrhodesianridgebacks.com
Phone: 505-832-5029; 505-670-6064
Krystal Rhodesian Ridgebacks were established in 1984 with 38 years of breeding experience in their pouch.
Krystal's foundational bitch, Bella, was an excellent show dog that birthed a generation of dogs with AKC championships and Canine Good Citizen (CGC) and Therapy Dog International (TDI) titles.
The early success of the breeder's Rhodesian Ridgebacks guarantees you of their pups' long lineage of health, agility, and intelligence.
Moreover, Krystal's dogs are even-tempered and good companions, fitting into performance and companion homes.
These credentials have earned them the AKC Breeder of Merit honor and recognition by the RRCUS.
How can I find Rhodesian Ridgeback breeders in my area?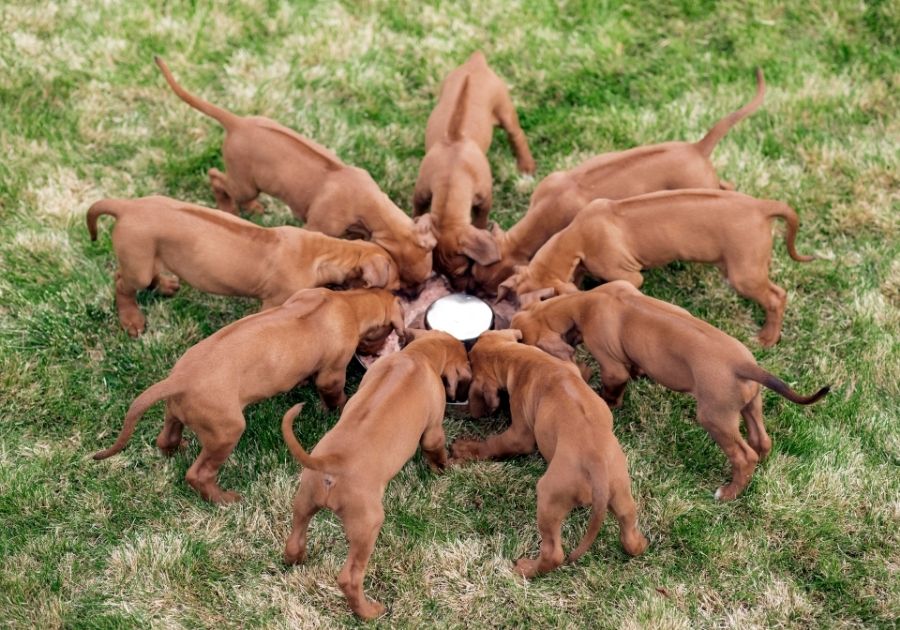 You've just completed the first step of finding a Rhodesian Ridgeback breeder in your area — searching for reputable local kennels. However, we'll state three tips for finding Rhodesian Ridgeback puppies in your area.
Search for reputable local kennels or breeders
Ask for recommendations from certified breeders
Join dog-related groups or forums on social media
Recommended:
Best Dog Food For Rhodesian Ridgebacks
Frequently Asked Questions (FAQs)
How much does a Rhodesian Ridgeback cost?
A purebred Rhodesian Ridgeback puppy can cost between $700 and $2,000 on average.
They're more expensive from reputable breeders, between $1,500 and $3,000. However, you can expect to add an arm and a leg for champion bloodlines.
How long do Rhodesian Ridgebacks live?
The Rhodesian Ridgeback is a healthy breed with a mean lifespan of between 10 and 12 years.
Should I buy a puppy from a home-based breeder or a kennel breeder?
A breeder's breeding system doesn't tell much about the quality of their puppies if it's appropriately practiced.
Home-based breeders have quick access to the puppies and provide the perfect conditions for home socialization.
However, the kennel system provides an organized environment for the large-scale production of puppies.
What diseases are Rhodesian Ridgebacks prone to?
Hip Dysplasia, Elbow Dysplasia, and hypothyroidism are common health conditions that the Rhodesian Ridgeback suffers.
While the latter occurs during old age, Dermoid Sinus and deafness are other conditions that you may notice in the breed.
Where can I find a Rhodesian Ridgeback for sale online?
There are a few reputable sources on the internet to find Rhodesian Ridgeback puppies if you don't stay within the locations reviewed in this article.
PuppyFinder, AKC Marketplace, Lancaster Puppies, and Greenfield Puppies are examples of such sources.
Wrap Up
Finding a healthy and well-tempered dog is worth every ounce of patience and every penny you spend. They're good companions, fierce guards, and competitive show dogs.
However, you can only get your desired standard from reputable and best Rhodesian Ridgeback breeders in the United States, which we've considered in this article.
These breeders offer their first-class advice about the breed's needs and demands and demonstrate their concern about the dog's welfare.
You May Also Like: