Are you an Anime fan and a dog person? One special way to join both interests together is by finding suitable anime dog names for your pooch.
It doesn't matter if the dog is as big as Kurama—the nine tails fox in Naruto—or a small harmless breed. Any pup can benefit from cool anime names for dogs.
The media has seen an influx of anime shows over the years.
Just as other animated movies like those from Disney and Warner Bros, Anime has gathered a lot of fans.
From the series to the standalone movies, most of them are good enough to keep you glued to the TV screen till it's time for work the next day and you realize you missed your sleep.
Anime is a good source of inspiration for naming your dog. So sit back and relax as we present some of the best anime names for dogs.
Some of the names are based on popular anime characters, others are from dogs on the show, and there are the random ones that are cute, badass, or cool.
Some names would also be classified in gender, for those who would prefer that.
Female Anime Dog Names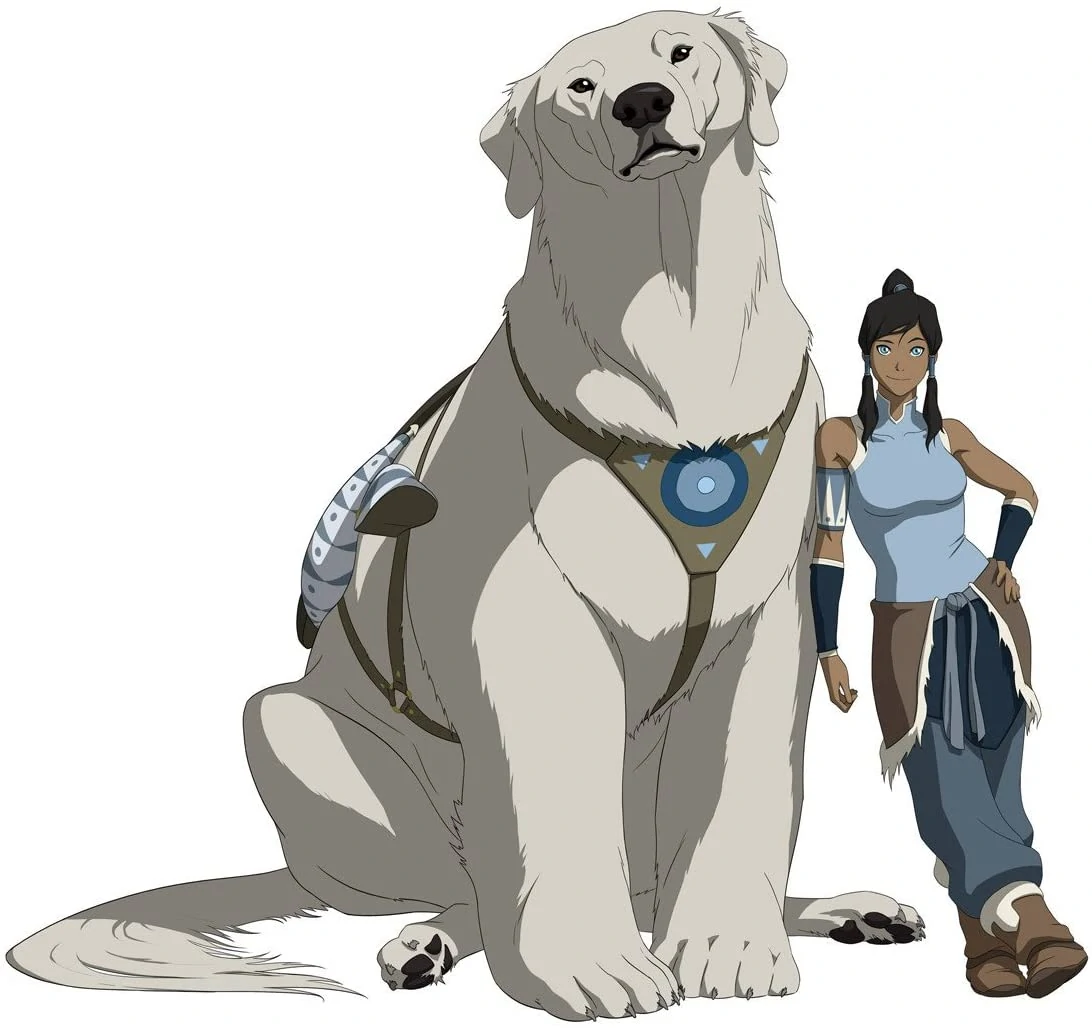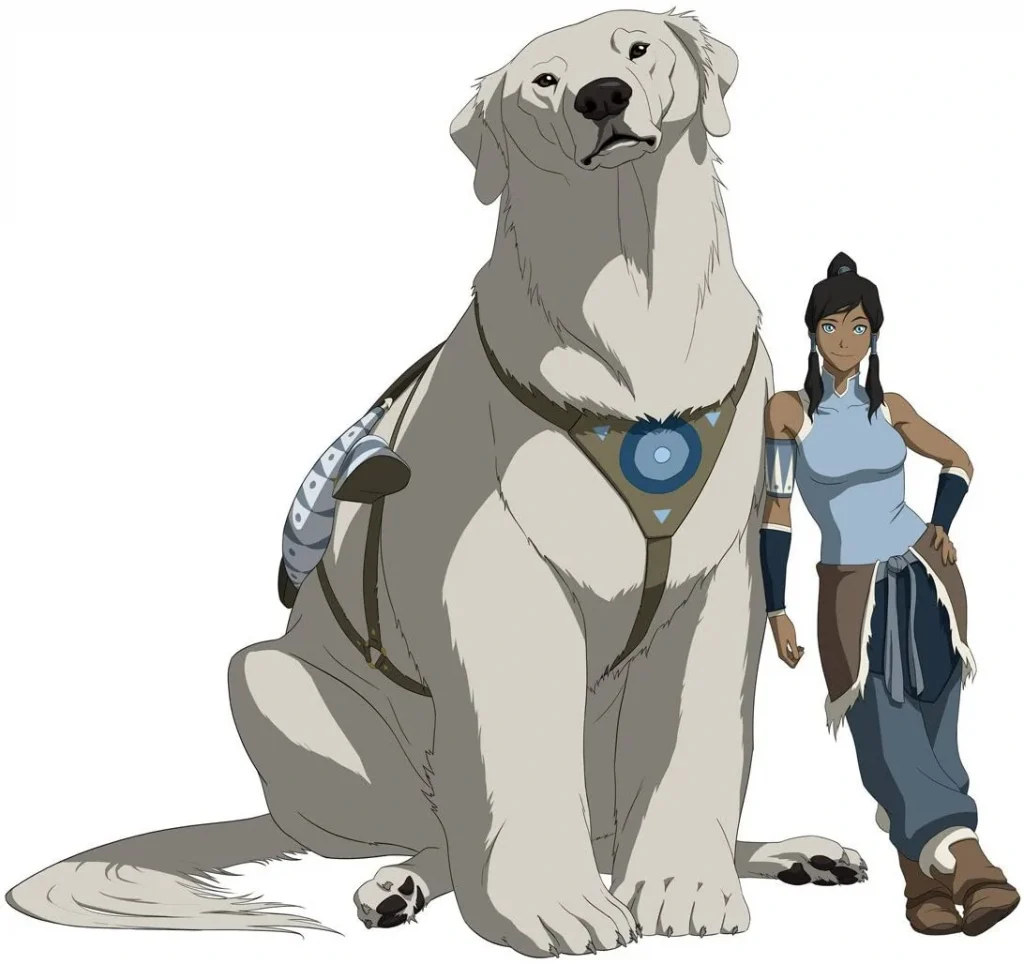 These are for the lady dogs in the house. There are some great female anime names for dogs that would be perfect for your girl pup.
She will strut forward with poise and confidence once you call her an anime girl dog name.
Asami (the Legend of Korra)
Aqua (Konosuba)
Akeno (High School DxD)
Asuna (Sword Art Online)
Yuuki (Yuuki Yuna is a Hero)
Yubaba (Spirited Away)
Yoko Ritona (Gurren Lagann)
Yamanaka (Naruto)
Wakana (Okusama ga Seitokaichou)
Suzu (Nagasarete Airantou)
Toph (Avatar the Last Airbender)
Temari (Naruto)
Sakura (Naruto)
Hinata (Naruto)
Retsu (Bleach)
Saber (Fate/Stay Night)
Nina (Code Geass: Lelouch of the Rebellion)
Nao (Inu Neko Jump!)
Okita (Imperial Capital Holy Grail)
Sinon (Sword Art)
Mana (Yu-Gi-Oh!)
Kiko (Darker than Black: Black Contractor)
Diva (Blood+)
Eboshi (Princess Mononoke)
Chihiro (Spirited Away)
Rin (Fate/Stay Night)
Io (Acchi Kochi)
Nami (One Piece)
Katsumi (Baki the Grappler)
Lu (Elsword)
Male Anime Dog Names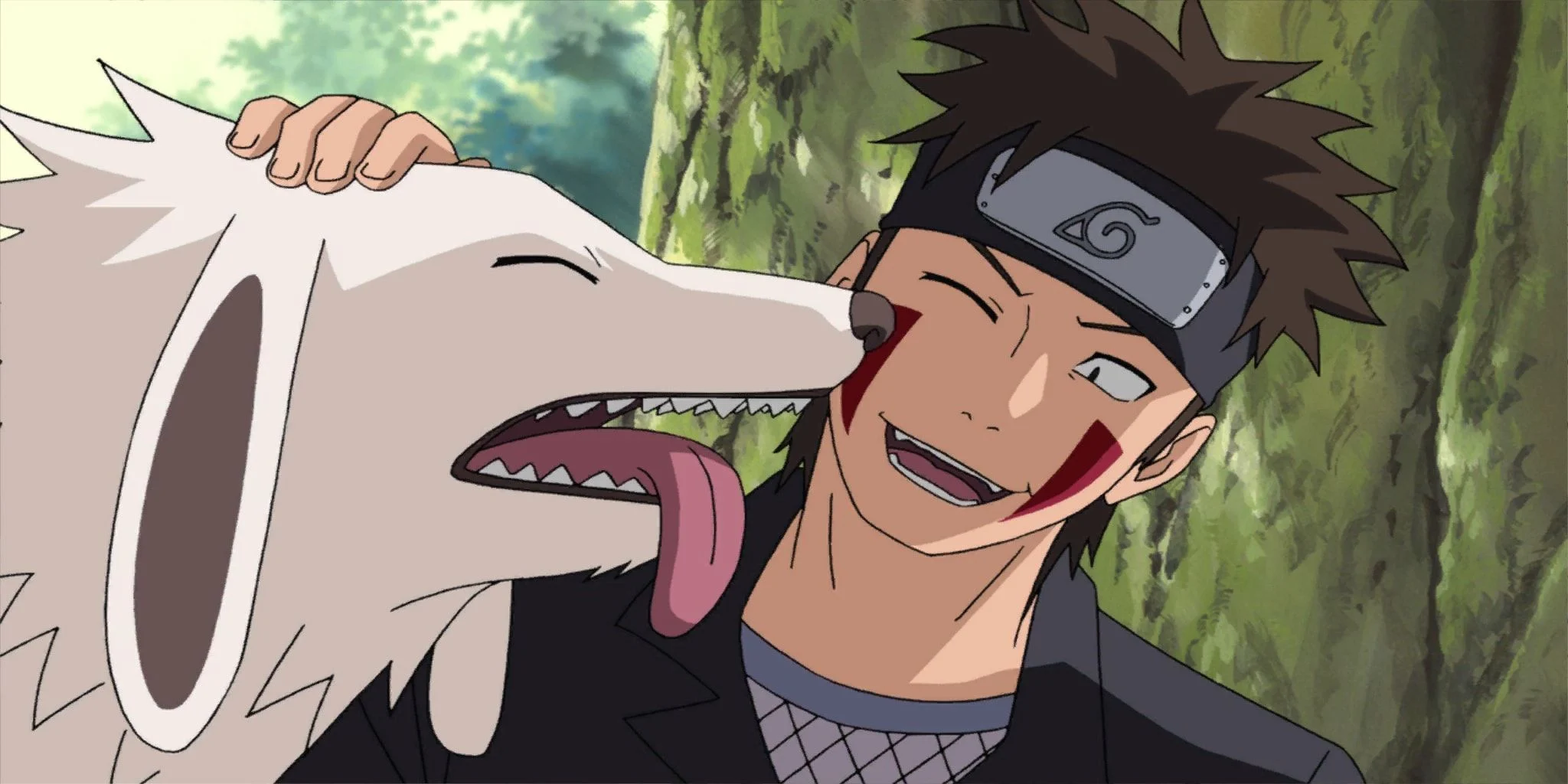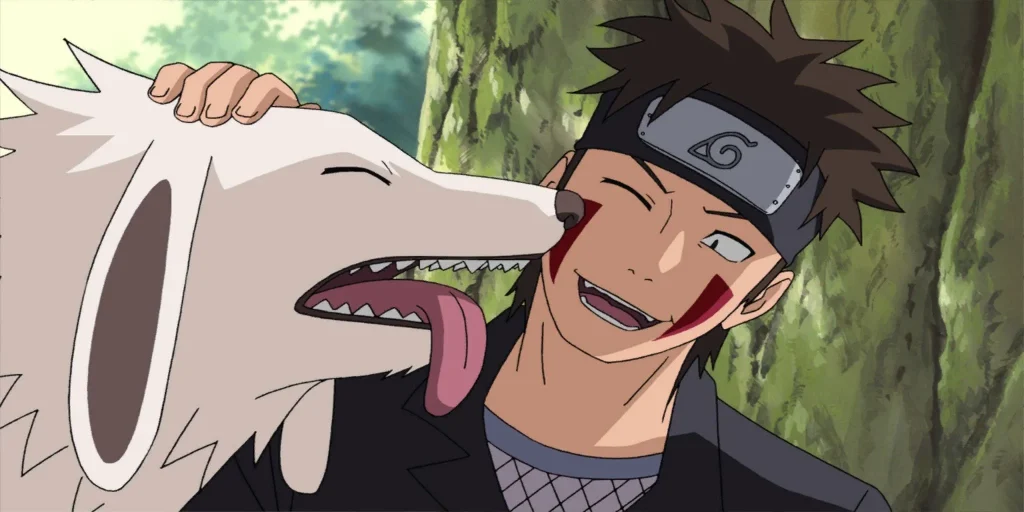 Here's for the guys. Anime boy dog names have a stylistic touch to them.
Visitors and strangers with no prior knowledge of anime movies would be intrigued by the name.
Let's get down to business.
Zepile (Hunter x Hunter)
Elric (Fullmetal Alchemist)
Totoro (My Neighbor Totoro)
Sesshõmaru (Inuyasha)
Yunyun (KonoSuba)
Kirito (Sword Art Online)
Ashitaka (Princess Mononoke)
Tetsuya (Kuroko no Basuke)
Toshio (Shiki)
Kazuto (Sword Art Online)
King Bumi (Avatar the Last Airbender)
Hisoka (Hunter x Hunter)
Tetsuro (Haikyuu)
Goku (Dragon Ball Z)
Daisuke (The Millionaire Detective Balance: UNLIMITED)
Alucard (Hellsing)
Zeke (Highschool of the Dead)
Ash (Pokémon)
Akamaru (Great Pyrenees from Naruto)
Bee (Labrador Retriever from Dragon Ball GT)
Sanji (One Piece)
Koromaru (Shiba Inu from Persona 3)
Levi (Attack on Titan)
Sokka (Avatar the Last Airbender)
Yagami (Death Note)
Yato (Noragami)
Shiro (Super Shiro)
Saitama (One Punch Show)
Appa (Avatar the Last Airbender)
Lucario (Pokémon)
Famous Anime Dog Names Inspired By Anime Characters
Right now, it doesn't matter if you love to root for the heroes or you relate more to the villains.
Each side inspires a lot of anime names. This category is for dog names drawn from anime characters:
Katara (Avatar the Last Airbender)
Iroh (Avatar the Last Airbender)
Naruto (Naruto)
Zuko (Avatar the Last Airbender)
Sasuke (Naruto)
Okabe (Steins)
Pochacco (Hello Kitty)
Rem (Zero)
Apo (Uchuu Kyoudai)
Blue (Wolf's Rain)
Cinnamoroll (Hello Kitty)
Entei (Pokémon)
Eevee (Pokémon)
Ein (Pembroke Welsh Corgi from Cowboy Behop)
Kazuhito (Dog & Scissors)
Wanta (Elfen Lied)
Genta (Detective Conan)
Pakkun (Pug from Naruto)
Shiro (Hoozuki no Reitetsu)
Black Hayate (Full Metal Alchemist)
Growlithe (Pokémon)
Pluto (Kuroshitsuji)
Heen (Howl's Moving Castle)
Entei (Pokémon)
Maru (Gakkou Gurashi)
Roronoa (One Piece)
Tatsumaki (Dog Days)
Jiro (My Hero Academia)
Muttley (Mixed breed from Cat Planet Cuties
Rockbell (Fullmetal Alchemist)
Obito (Narut o)
Cool Anime Names For Dogs Inspired By Anime Series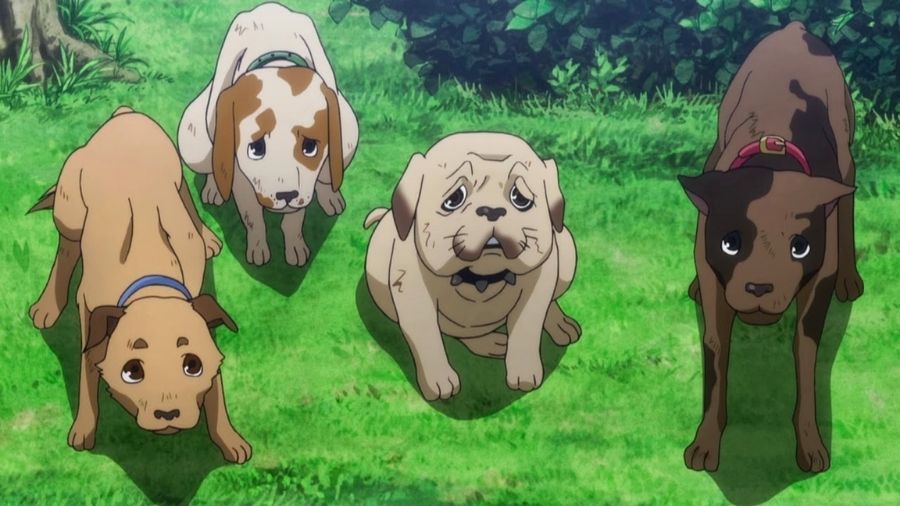 Besides naming your dog after an anime character, nothing stops you from considering naming the dog after a series you love.
There are over 100 different series that you could choose from. We'll suggest a few of those that we consider cool enough to make this list.
Avatar
Yu-Gi-Oh
Toradora
Tokyo
Sword
Sailor
Punch
Pokémon
Nikki
Neon
Monogatari
Kimi
Kiki
Game
Ghoul
Fate
Fairy
Boku
Champloo
Akame
Anime
Academia
Anohana
Bleach
Dragon
D-Note
Gurren
Hunter
Mirai
Mushi-Shi
Cute Anime Dog Names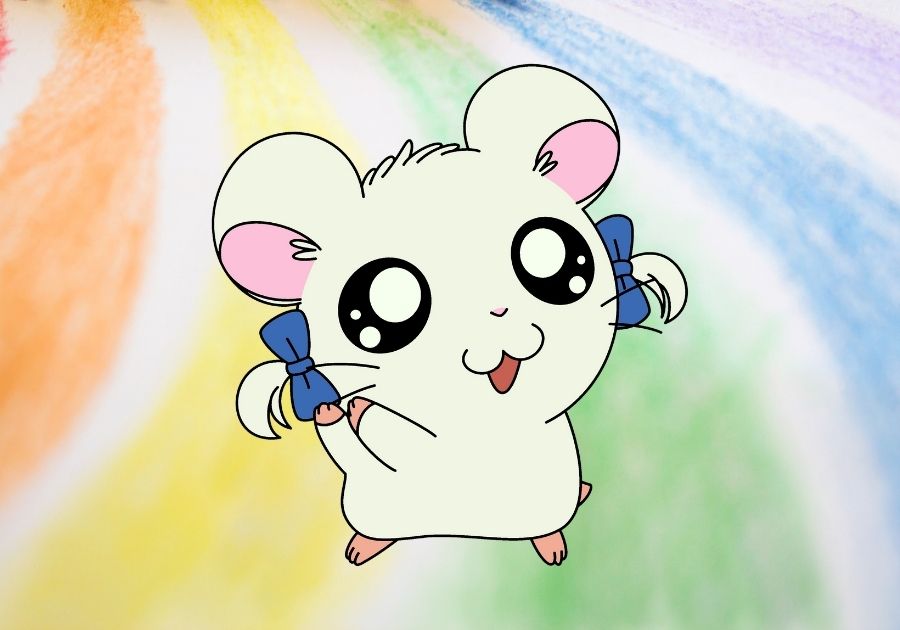 Some dogs are so adorable, especially puppies and toy dogs. For these cuties, there are some really cute anime names you can consider.
Bijou (Hamtaro)
Tenten (Naruto)
Hamtaro (Hamtaro)
Sadaharu (Gintama)
Makkachin (Poodle from Yuri!!! On Ice)
Aliko (Oniichan Dakedo)
Inuyasha (Inuyasha)
Iggy (JoJo's Bizarre)
Chouchou (One Piece)
Kedama (Pomeranian from Given)
Pochi (How to keep a Mummy)
Potato (Air)
Cherry (Lucky Star)
Shiro (Super Shiro)
Lillipup (Pokémon)
Beck (Beck—Mongolian Chop Squad)
Tanuki (Pom Poko)
Enek (Sheepdog from Spice & Wolf)
Charmy (Black Clover)
Luffy (One Piece)
Menchi (Hunter x Hunter)
Kouki (Arifureta Shokugyou)
Fuzzy (Fukigen na Mononokean)
Tobimaru (Sword of the Stranger)
Aiko (A.I.C.O)
Etemon (Digimon adventure)
Owner (Husky Mix from Blend-S)
Asuka (Neon Genesis Evangelion)
Yato (Noragami)
Bolin (The Legend of Korra)
Badass Anime Dog Names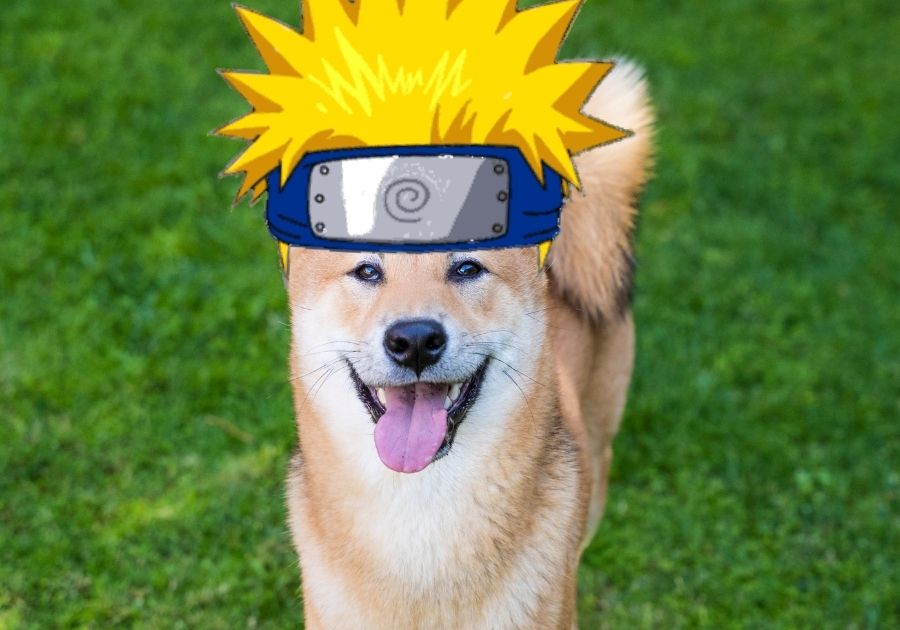 Is your dog the very definition of tough, rebellious, and yes, badass? If so, these badass anime names will be suitable for your hard-boiled dog.
Guts (Beserk)
Sangoku (Dragon Ball Z)
Madara (Naruto)
Minato (Naruto)
Worick (Gangster)
Erza Scarlet (Fairy Tail)
Takeo (Ore Monogatari)
Thorfinn (Vinland Saga)
Ackerman (Attack on Titan)
Osamu (Osamu Dazai)
Cerberus (Seisen Cerberus)
Vegeta (Dragon Ball)
Vash (Trigun)
Masashi (Kudo)
Revy (Black Lagoon)
Isamu (Hajime no Ippo)
Tatsuhiro (Welcome to Manga)
Rinnegan (Naruto)
Rize (Tokyo Ghoul)
Porunga (Dragon Ball)
Michio (Slave Harem in the Labyrinth of the Other World)
Kenshiro (Fist of the North Star)
Jiraiya (Naruto)
Baki (Grappler Baki)
Friender (Casshan)
Gilgamesh (Fate Universe)
Escanor (The Seven Deadly Sins)
Genos (One Punch Man)
Sharingan (Naruto)
Romero (Poodle from Zombieland saga)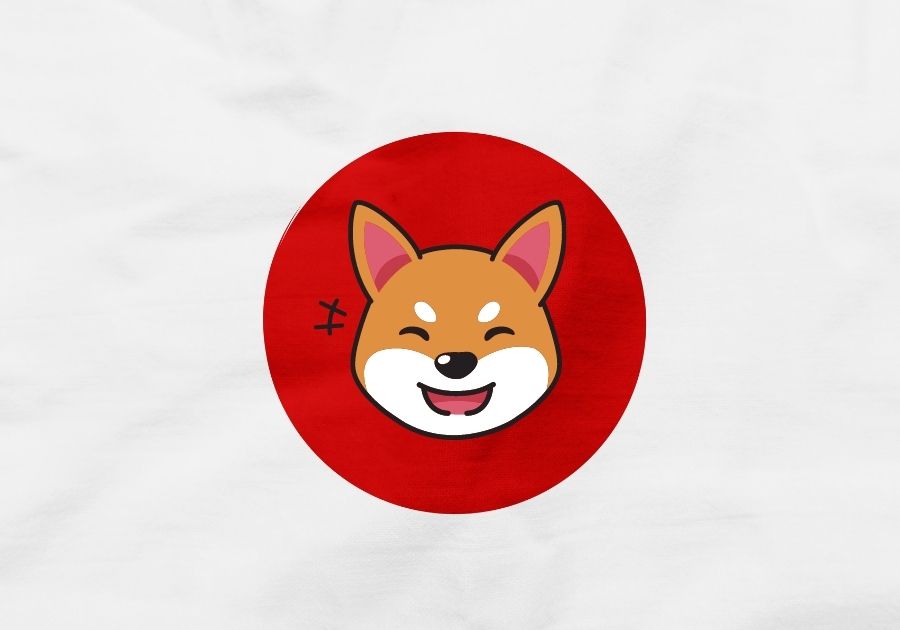 Anime isn't the only thing we've gotten from Japan. From video games to celebrities, there's a lot of inspiration from Japanese pop culture in general.
Explore some of them below and select the one that fits your furry baby.
Yoko
Bowser
Hikaru
Astro
Koji
Arashi
Koda
Hatsune
Kirby
Ryu
Mario
Kyary
Udon
Pikachu
Shabu
Yuki
Taro
Runa
Tadeo
Crea
Marron
Maru
Hoshi
Umi
Taiyo
Suki
Kumo
Sori
Kuuki
Sora
Also Read:
60 Best Anime Dogs That Stole Our Hearts (With Pictures)
Which Anime is Your Puppy?
Anime isn't getting outdated anytime soon, and for the many Anime fans out there, this is good news.
Having your dog named after an Anime character, series or a random Japanese pop culture word could be your way of showing your loyalty to the fandom.
For that, we say, shànzāi!
You May Also Like:
150+ Worst Dog Names That Are Terribly Inappropriate