If you're looking for some cute, unique, badass, and cool husky dog names for male and female huskies, we've got great ideas for you.
With the popularity of series like Game of Thrones, viewers became fascinated with the direwolves.
This fascination came as a result of the direwolves' wild looks and strong loyalty to owners.
However, because actual wolves and wolfdogs are not trainable, these people looked for alternatives.
As a result, more Huskies got off the market and into people's homes. 
This trend may not change anytime soon.
Though many people abandoned Huskies because of the difficulty in meeting their needs, more dog lovers come home from shelters with a Husky pup tucked in their arms. 
The term 'Husky' refers to both a type and a breed. As a breed, the Siberian Husky is sometimes called the Husky.
However, the term also refers to a group of sled dogs from artic. These dogs share traits of stamina, strength, and coats that can withstand the heat.
Some of the most popular Huskies are the Siberian Husky, the Alaskan Husky, and the Mackenzie Husky.
In this article, we refer to Husky as a type, not a breed.
With these in mind, you'd need some good husky dog names suitable for your good-looking male and female huskies.
So, take a look at the following names and make your best pick.
Remember, a dog's name will follow them all their life. Choose wisely, but have fun!
Male Husky Names
Let's begin with this great collection of male husky names.
Hudson
Maverick
Jet
Jake
Leo
Beau
Cade
Flynn
Heath
Rex
Buck
Ace
Bryce
Glenn
Chase
Boone
Blake
Geralt
Loki
Zeus
Apollo
Max
Bear
Shadow
Sky
Blu
Storm
Odin
Bandit
Jax
Echo
Kai
Rocky
Winter
Milo
Cosmo
Dash
Denis
Diego
Dwight
Fable
Ernest
Houdini
Ivan
Jack
Koko
Female Husky Names
Now, for the ladies, we have a special package of adorable female husky names. Give one to your beautiful pup.
Stella
Storm
Juno
Willow
Mia
Lucy
Skye
Zoey
Kona
Athena
Sasha
Maya
Blue 
Belle/Bella
Nala
Aspen
Nova
Ghost
Noelle
Koda
Luna
Blaire
Bea
Eve
Faith
Joy
Happy
Fiona
May
Liv
Zoey
Rae
Ruthy
Val
Piper
Sloane
Akira
Amal
Auggie
Anya
Arya
Ash
Bailey
Bella
Empress
Indigo
Related: Dogs That Look Like Huskies
Unique Husky Dog Names
Some names are uncommon, and it makes them unique. Pick your favorite unique husky dog names out of this list for your furry friend. 
Zazu
Eclipse
Strike
Breeze
Trooper
Jackson
Casper
Zorro
Nome
Stark
Scout
Falcon
Blaze
Ranger
Chinook
Zia
Yukon
Wilder
Yana
Timber
Tundra
Sundance
Tasha
Sakari
Sitka
Rain
Polina
Oso
Odessa
Kolya
Juniper
Cleo
Astra
Akira
Cute Husky Names
Need names that would make a guest go 'awwww'? These cute husky names are popular because they roll off the tongue and are lovely.
They can go really well with both genders.
Paws
Lamb
Pup
Baby
Cubby
Fuzz
Boots
Glimmer
Gemmy
Blue
Buddy Bud
Oreo
Twinky
Muffin
Teddy
Puffy
Snowball
Angel
Purity
Daisy
Autumn
Bambi
Alfie
Angelica
Basil
Yogi
Tinsel
Ted
Tate
Socks
Flakes
Husky the Pooh
Peachy
Nutmeg
Nana
Badass Husky Names
Huskies aren't the toughest pet dogs out there, but they sometimes give off 'bad dog' vibes.
These badass husky names will add to their looks and chase away possible intruders. Plus, badass names are cool.
Creed
Chase
Ares
Archer
Colonel
Buff
Hunter
Brutus
Griffin
Slick
Goliath
Kong
Knox
Havoc
Stone
Krypton
Rider
Speed
Blaze
General
Striker
Ares
Rogue
Buzz
Archer
Storm
Blizzard
Axel
Lightning
Apache
Bolt
Fang
Harley
Chief
King
Red Husky Names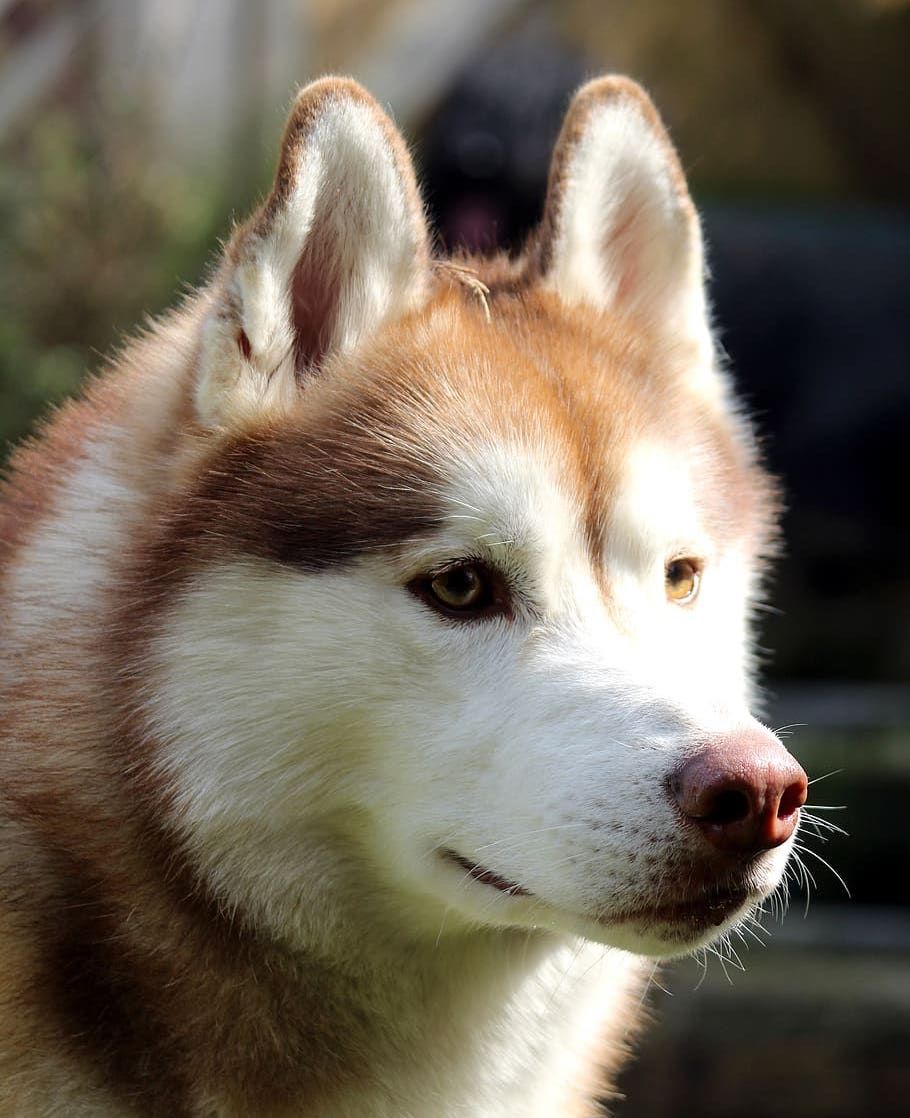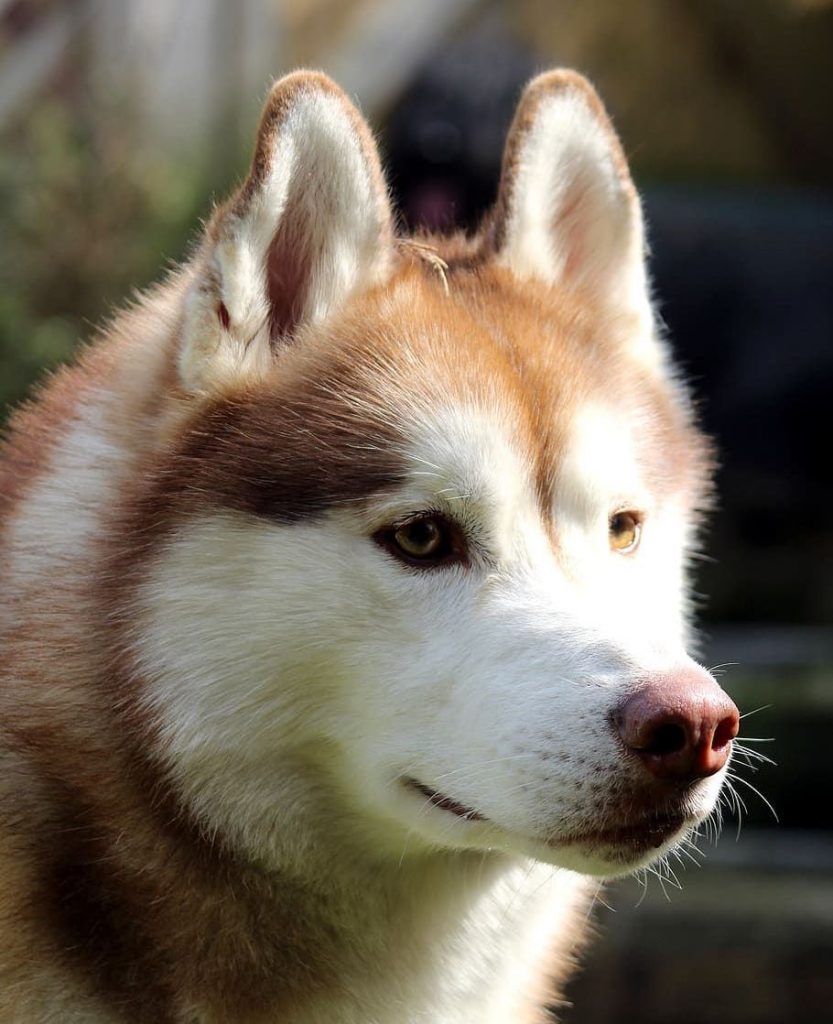 Some owners prefer naming their dogs based on color. If this is you, and you own a red husky, here are some good Red Husky names for you to choose from.
Scarlet
Rosie
Poppy
Pepper
Ruby
Penny
Pepper
Merlot
Cinnamon
Ginger
Clifford
Fox
Red
Cardinal
Robin
Crimson
Rouge
Rojo
Dragon
Jam
Blush
Robin
Chili
Dusk
Tomato
Rover
Strawberry
Cherry
Dahlia
Poppy
Flames
Popular Alaskan Husky Names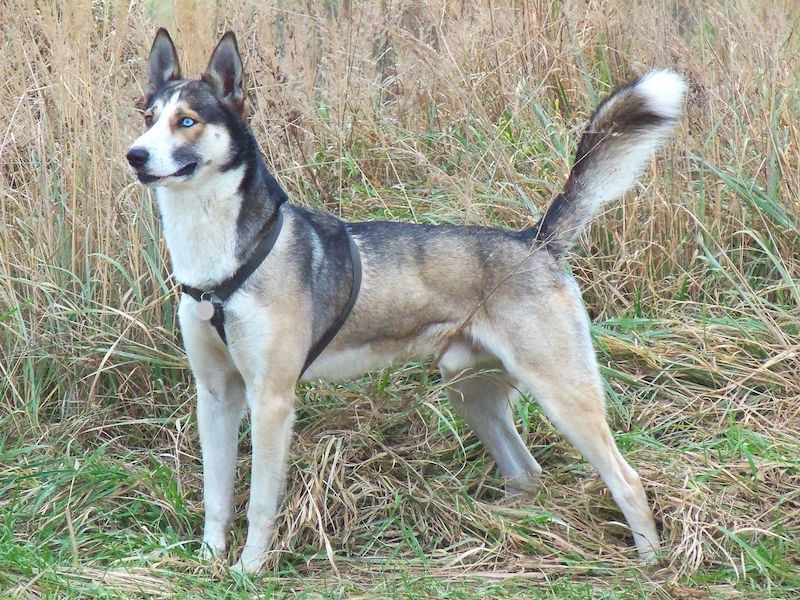 There are different dog breeds referred to as Huskies.
The Alaskan Husky is one of the popular ones. Draw your huskies to their root with these popular Alaskan Husky names.
Juneau
Anchorage
Denali
Yukon
Cordova
Dillingham
Naknek
Gakona
Bona
Whittier
Foraker
Bethel
Palmer
Haines
Kodiak
Seward
Hubber
Nome
Homer
Sitka
Ketchikan
Popular Siberian Husky Names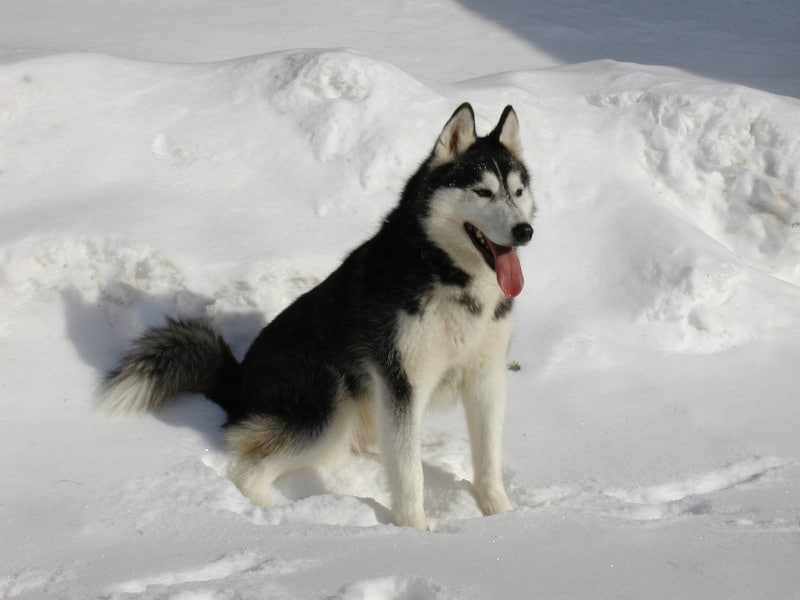 Even more popular than the Alaskan Husky is the Siberian Husky.
During the direwolves phase, they were picked up more than other Huskies.
Whether you were caught in the frenzy or you got the Siberian Husky for another reason, here are some popular Siberian Husky names your dog will appreciate.
Irina
Alexei
Boris
Andrei
Sonia
Galina
Igor
Oleg
Adrian
Pavei
Luka
Maxim
Viktor
Svetlana
Dimitri
Katya
Anastasia
Diana
Inna
Eva
Maya
Vera
Artur
Ivan
Nestor
Rodion
Sergei
Related: Game of Thrones Dog Names
FAQs
What is the rarest husky type?
Currently, the rarest husky type is the Sakhalin Husky. Unfortunately, this Husky type is on the verge of extinction with only a few left on planet earth. Hopefully, they will be saved.
Also known as the Karafuto Ken, the Sakhalin Husky hails from Russia and were used as sled dogs, alongside other Huskies. They are still bred in places like Japan. 
How do I teach my husky his name?
There are some techniques to use when you want to teach your Husky his name. The most efficient way to achieve this is by making your Husky link his name with something positive.
Use a happy tone to call his name, with treats and encouragements to make him co-operate. Be patient too.
Huskies are intelligent, so it won't take long for them to grasp any form of teaching.
It is compulsory that your dog recognizes his name and respond. This helps you control him.
Wrap Up
When you've got the skills, it is a thing of joy to have a Husky.
It gets better when they have a lovely name attached to them.
A name is the best way to get a dog's attention, and Huskies would need their attention gotten a lot of times.
Take your time to choose one of the coolest male and female husky dog names that you'd be proud to call out in the park.
Your chosen name should reflect the image you want your Husky to have in the eyes of people.
Find the right category and select the name that feels just right.
You May Also Like: World's Fastest Dog Breeds