Thinking of the best, cool, cute, male and female French Bulldog names for your new pup? 
Popularly nicknamed the Frenchie by fans, this breed fast became a doggy trend. Popular celebrities like Lady Gaga jr., Madonna, John Legend, and  Hugh Jackman all own French Bulldogs.
Not surprisingly, Frenchie is the second most popular dog breed in the United States. 
The main reason for this is its lovely personality and manageable size. Frenchies can adapt to different settings and families, and they are also easy to maintain.
These and more make it an excellent companion, what it was bred to do. 
If you're ready to jump on the moving train by owning a Frenchie, getting an appropriate name for your lovely boy or girl pooch is one of the first things you should do. 
To help you with that, we have put together a list of the best boy and girl Frenchie names, classified into different categories, each with its significance.
Female French Bulldog Names
For your lovely female Frenchie, you may want a name that fits her feminine gender, as well as her temperaments and even physical traits.
Some pet parents prefer girly names, others want something with a tougher edge.
Whatever your preferences are, the following girl French Bulldog names will fit your pup.
Alma (which means nurturing)
Diana (stands for divine)
Lumi (it has something to do with the snow)
Maisie (of Scottish origin. It means a girl)
Lilith (a sweet name with a dark twist. It means 'dark monster')
Astrid (means divinely beautiful, which of course your Frenchie is)
Mabel (for your lovable pooch. It means 'lovable', by the way)
Leila (a word that signifies night)
Alice (it means noble)
Matilda (a badass name that means might or strength)
Phoebe (it means shining one)
Beryl (it means sea-green jewel)
Cleo (a short form of Cleopatra, the old Egyptian queen)
Belinda (it means pretty one)
Maple (a sweet syrup)
Estelle (stands for star)
Lucille (of French origin, stands for light)
Zuri (of Swahili origin, means beautiful)
Noelle (if your Frenchie was a Christmas gift, this can go well)
Paris (a city of light)
Amelie (it means hardworking)
Here are some other beautiful French Bulldog girl names, derived from different cultures
Edith
Vera
Everly
Aurora
Akeyah
Ava
Alexa
Rose
Ewok
Sophie
Sally Sad Sack
Monique
Princess
Amaury
Jules
Clyde
Marc
Sophia
Georgia
Victoria
Wingnut
Chelsea
Josette
Betsy
Piglet
Sofia
Two-Ton
Pup-Pup
Lizzie
Bubblegum
Bizi
Bianca
Bailey
Boonie
Buffy
Chacha
Buttercup
Button
Chichi
Cherry
Cheesecake
Dakota
Daisy
Dalia
Gracie
Feliz
Hazel
Holly
Lacey
Jolie
Kona
Lady
Aimee
Maya
Recommended:
300+ Cute, Sassy, Badass & Hipster Girl Dog Names
Male French Bulldog Names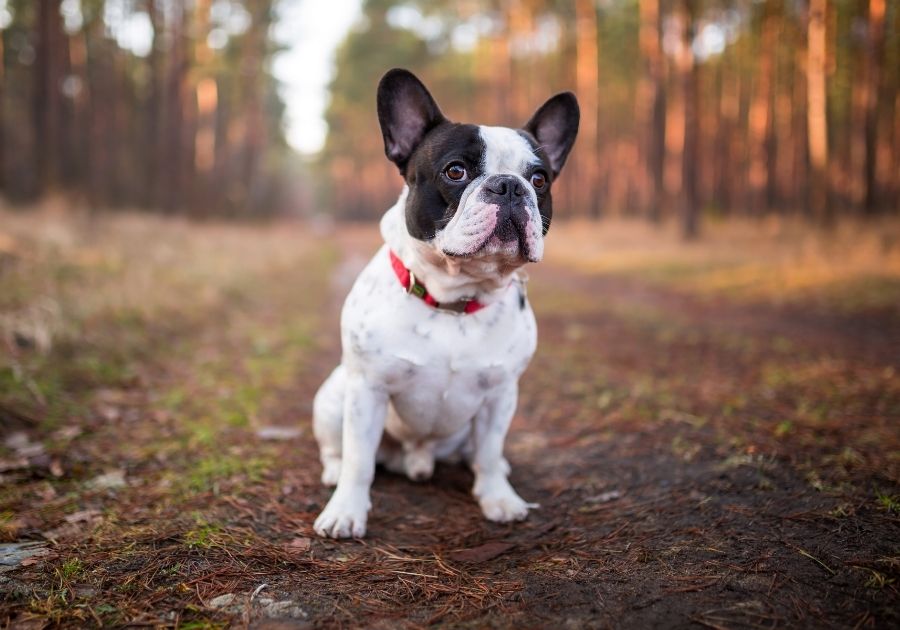 Getting male French Bulldog names is easy. The only problem you might face is having to choose between so many good names.
Just like with the female Frenchie, pet parents would want a name that reflects the male gender while keeping his personality and traits in mind.
Here are some French Bulldog boy names with meanings:
Benjamin (it means son of the right hand)
Andre (a fanciful name that means bravery)
Edmund (a protector)
Baron (stands for 'son of the strength')
Duval (of Gaelic origin, means son of the valley)
Leopold (also implies bravery)
Noah (means wandering)
Gerald (means rule of the spear. Sounds noble)
Magnus (stands for 'greatest')
Maximus (it also has something to do with greatness)
Pierre (stands for stone/rock)
Julian (means youthful)
Jean (of French origin, it means gift from God. Sounds appropriate for a Frenchie)
Vernon (means full of life)
Damien (one who tames the wild. Well, Frenchies can tame your wild emotions)
Zach (the Lord recalls)
Aurelius (means the golden one)
Pascal (one who is born during the Passover)
Percival (means pieces of the valley)
Jasper (bringer of treasure)
Orson (means bear)
Besides these, there are other random male French Bulldog names you can get, just by looking for inspiration around you. They include:
Louis
Kingsley
Rockwell
Cargo
Marguerite
Philippine
Roscoe
Léon
Genevieve
Winston
Judy-Pie
Melvin
Oz
Charlie
François
Meeko
Ginger
Willis
Ulysse
Samson
Capone
Lawrence
Chunky
Jack
Spud
Farley
Henry
Ace
Armand
Bentley
Buster
Baxter
Bubba
Boomer
Chance
Basti
Emil
Beau
Diesel
Gus
Enzo
Guy
Leo
Jacques
Hugh
Felix
Loki
George
Hank
Henry
Mac
Max
Milo
Moose
Cool French Bulldog Names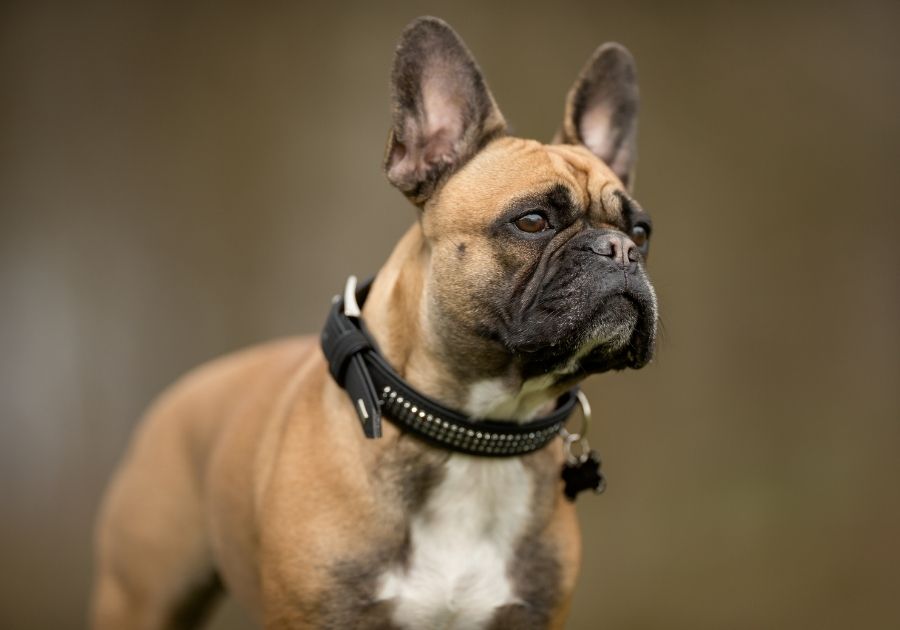 Cool names are fitting for the French Bulldog because of its nature. A calm and lovely breed, it is only normal that you'd want a name that reflects that.
These cool French Bulldog names are as adorable as your pet:
Honey
Teacup
Lolly
Pip
Pebble
Button
Beanie
Chip
Sugar
Elf
Toffee
Pixie
Sprout
Shorty
Bacon
Sushi
Petit
Bubble
Berwin
Fleur
Sweety
Koji
Eclair
Monet
Danielle
Pissaro
Cookie
Pip
Pancake
Lily
Funny French Bulldog Names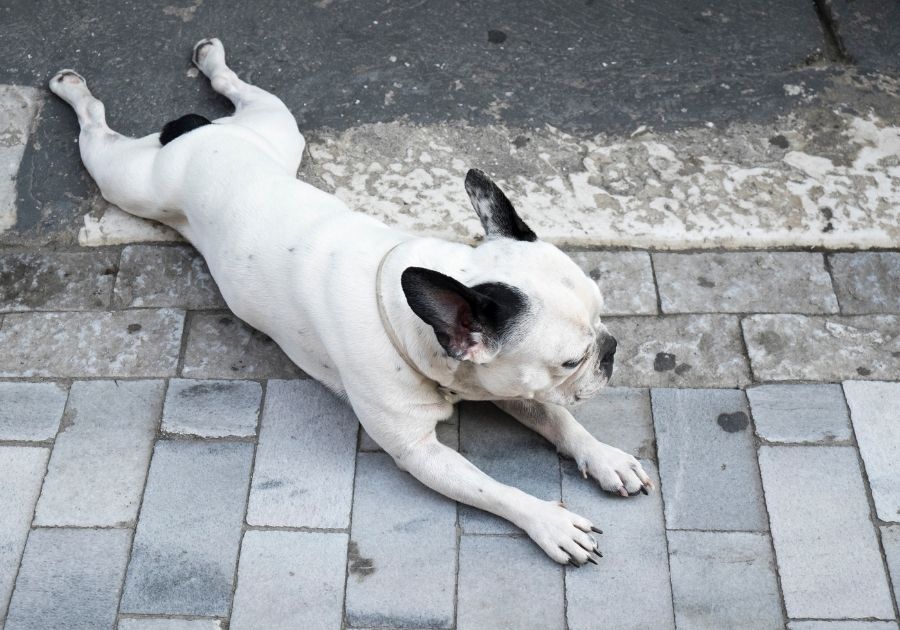 How about names with some humor? Dogs have their ways of making you laugh, and your Frenchie's name can reflect that.
The good thing about funny names is that you can still use them as a nickname:
Jimmy Chew
Chewbarky
Dijon
Waffle
Yeti
Ramen
Bart
Petunia
Corky
Chewie
Meatball
Nacho
Ducky
Pumba
Scrooge
Scooter
Nacho
Quezo
Widget
Big
Burrito
Taco
Hobbit
Boner
Fitbit
SpongeBob
Gary
Toast
Terror
Fang
Badass French Bulldog Names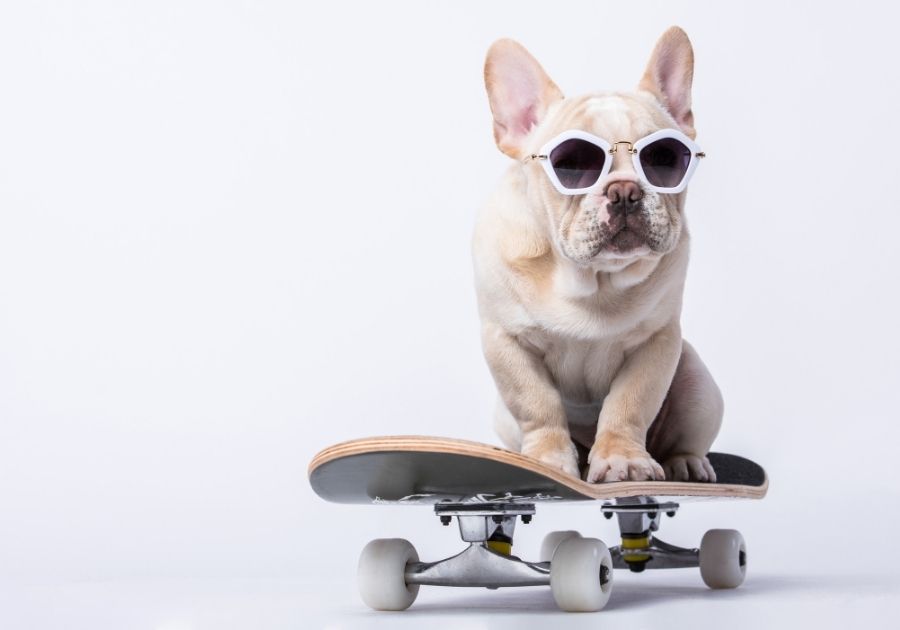 While Frenchies are not as adventurous and wild-looking as breeds like the Siberian Husky, it still deserves some badass names for both males and females. 
Luc
Roy
Cooper
Chloe
Penelope
Elvis
Kiki
Kingston
Chato
Gunner
Portia
Princeton
Lexus
Bart
Cécile
Pippa
QT Pie
Rex
Rock
Dot
Theodore
Tristan
Serge
Gustave
Babushka
Archibald
Brewster
Precious
Sophie Monster
Super
Cute Frenchie Names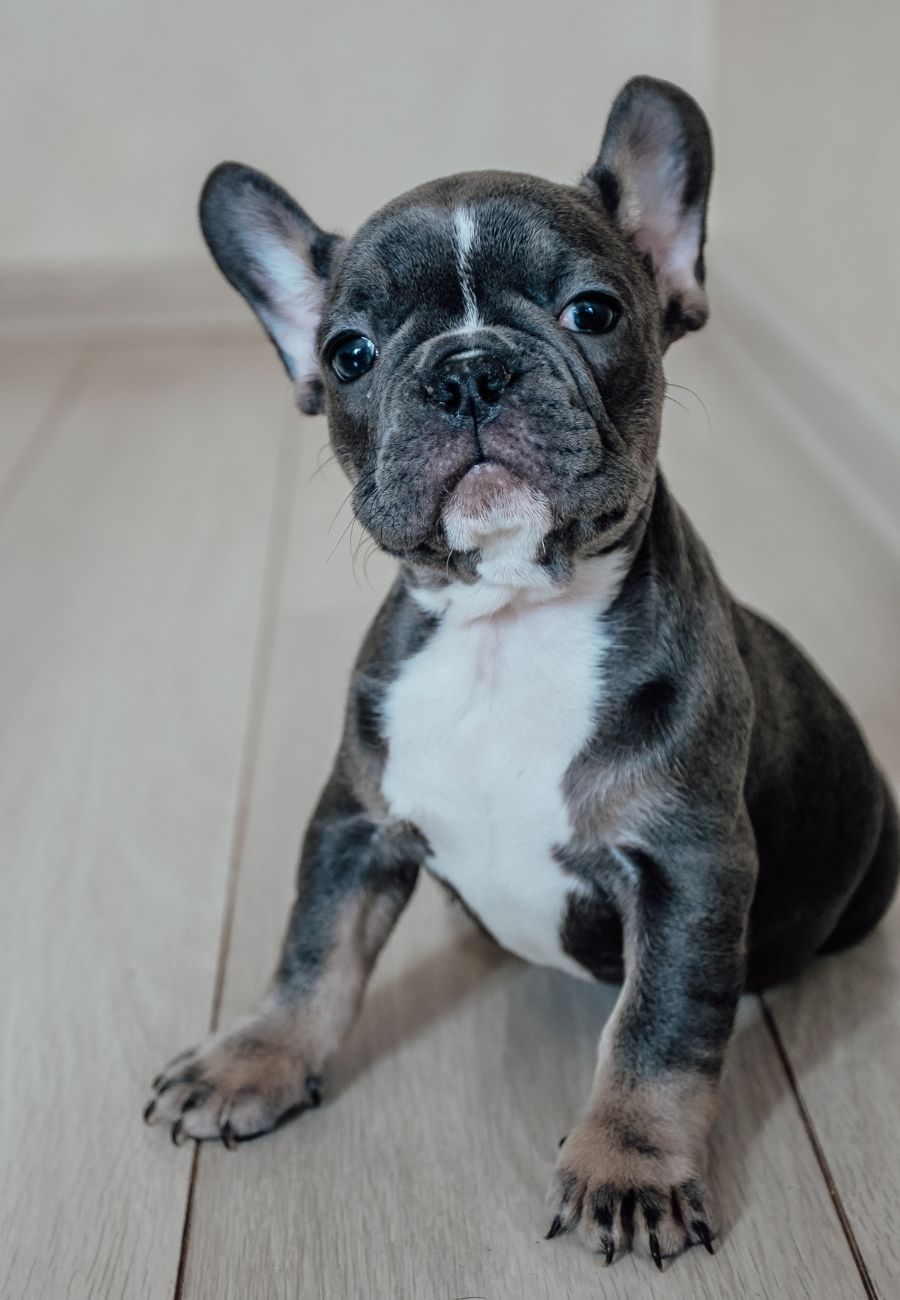 Finally, you can 'shop' for the cutest Frenchie names in this section. These names are elegant, sweet, and pawfect for a Frenchie. 
Coco
Thérèse
Guillaume
Bonnie
Hope
Sebastian
Maisy
Florence
Berkeley
Begbie
Edward
Madeleine
Chelsea Madison
Diggy
Jackson
Arnaud
Chino
Oscar
Henri
Otis
June
Simone
Corky
Charlotte
Annie
Charles
Angeline
Fifi
Gigi
Duce
Bear
Winnie
Maybull
Bonnie
Juliette
Gilbert
Annie
Diggy
Ernie
Gator
Grumbley
Monaco
Louise
Arnélie
Angel
Vince
Summer
Bunny
Tulip
Cotton
Snow
Winter
Kit
Poppy
Jenna
Leaf
Pia
Lark
Suede
Sava
Guide on Naming Your Frenchie
With our suggestions, you have more than enough options for your Frenchie. We do realize, however, that this doesn't necessarily make your job easier.
There are so many fitting names! How do you know which to go for? We can't make that decision for you, but we can guide you with some tips:
Names with shorter syllables (1 or 2) are easier for your Frenchie to remember. 
Pick names that are easy to articulate.
Do not name your pet after your neighbor or someone you know. It can cause some conflict.
Avoid renaming your Frenchie.
Avoid using epithets.
The gender, physical and personality traits of your particular Frenchie would guide you in picking a name.
Recommended:
Can You Change A Dog's Name? Pro Tips
FAQs
How did French Bulldogs get their name?
The French Bulldog was bred to be a companion, made as a smaller version of the English Bulldog.
Though it originated in England, it got popular in France. This is why the breed was named "The French Bulldog."
Final Thoughts
The French Bulldog deserves a good name, and we hope we helped in making that choice.
It is pleasing both to the pet and to you as the owner to give a befitting name to your pooch.
Whatever you do, avoid giving your pooch these 150+ Worst Dog Names That Are Terrible and Inappropriate.