Playing with your dog and giving him/her the right levels of nutrition and love is important.
But, along with this, you also want to make sure that your dog's coat is well taken care of. Dogs need to stay clean to remain healthy and happy.
This means that you should be giving your dog a bath regularly. But, what kind of shampoo should you get your dog.
And, do you need to get a breed-specific shampoo for your pet?
In this post, I'll be talking about border collies in particular. You want to give your border collie the best shampoo options.
So, I'll discuss some of the top shampoo brands and products you can use on border collies here.
Keep reading to find out which products are right for you and your dog!
Healthy Breeds – Oatmeal & Aloe Shampoo
The first shampoo product I will be talking about is the Healthy Breeds Oatmeal & Aloe Shampoo.
This option is highly affordable and perfect for border collies.
Especially, since border collies are prone to itchy skin and allergies, the Oatmeal shampoo can be great for your dog.
This product uses natural ingredients to keep your dog's skin in check. This includes both aloe and oatmeal.
And, this is a hypoallergenic formula which means that the shampoo won't irritate your dog's skin.
Healthy Breeds, on the whole, is well-loved by border collie pet owners.
So, if you are looking for a shampoo that will keep your dog healthy this is a great choice.
I highly recommend this brand of shampoo for border collies!
This shampoo is also Ph balanced. This means that your dog's skin will retain its natural moisture and stay even healthier!
Buddy Wash – Dog Shampoo & Conditioner
The next shampoo for border collies I will talk about is From Buddy Wash.
This is a lavender shampoo that smells great and is great for your border collie. You can also get this shampoo in a few different scents if you don't like lavender.
Buddy Wash shampoo comes in green tea and bergamot scents, rosemary and mint, and lavender.
You can also get this product in a range of size options for a good price. This includes a 16-ounce bottle all the way up to a gallon size container.
Though, you probably won't need to get such a huge bottle since your border collie doesn't require frequent baths.
In addition, though, you also get added value with this product. Buddy Wash has a two in one formula. This means that conditioner is added to the shampoo mix.
This will make your border collie's fur extra shiny and soft.
This is another great option for border collies. And, this shampoo is not harsh on your dog's skin or fur.
Burt's Bees – Care Plus+ Natural Dog Shampoo
The next shampoo option is great if you want an all-natural option.
Burt's Bees is well known for its high-quality ingredients and highly safe products for both humans and animals.
The Burt's Bee dog shampoo is no exception. There are a lot of different shampoo options to choose from. This includes spray shampoo, puppy shampoo, and conditioners.
But, I specifically recommend getting the relief shampoo from Burt's Bees. This option is the best shampoo for your border collie.
As it is formulated for dogs with sensitive and itchy skin. But, you can also try out some of the other shampoos like the moisturizing coconut one if you want a different scent.
Overall, this is a great dog shampoo for border collies and your other dogs!
Isle Of Dogs – Silky Oatmeal Shampoo
The Isle Of Dogs Oatmeal Shampoo is the cheapest shampoo option on this list.
But, this does not mean that you won't get quality from this low price item. Isle Dogs is another all-natural shampoo.
And, it is free of any fragrances and chemicals that could harm your border collie. So, you won't have to worry about your dog's skin getting itchy or irritated.
In fact, this shampoo is made to give your dog silky fur. It uses oatmeal along with some other great moisturizers to keep your border collie looking great.
You can even use this shampoo on your dog if they are a puppy.
So, if you want a low-cost option that will give you the best value for your money. Definitely try out Isle Dogs oatmeal shampoo!
You can also get this product in a much larger tub of 128 fluid ounces if you want to save even more money.
Isle Of Dogs – Everyday Shampoo
This is another Isle Of Dog Shampoo that is a good option for border collies.
If you are looking for a shampoo that will help volumize your dog's fur and make it look fuller, I would recommend going with this specific shampoo.
This shampoo is also good at getting rid of grime and dirt from dogs and it can be used on puppies.
This shampoo won't serve every dog's needs. Especially if you are looking for a more hypoallergenic option, I would go with the other isle dog shampoo.
But this is not a bad product and it will also save you a lot of money. In addition, you need to know that not all the ingredients in this shampoo are natural.
Your dog won't get an allergic reaction. But if all-natural products are important to you, try out some of the other shampoos I listed.
Shed X – Natural Shed Control Shampoo
The final border collie shampoo I will talk about in this post is the Shed X – Shed Control Shampoo.
Border collies are not only known for their sensitive skin. But, these dogs can also shed a lot!
Border collies have a ton of fur, and if your dog is having a shedding problem, then I would recommend getting this specific shampoo.
Shed X is designed to keep your dogs fur in check. It uses natural ingredients that help hair naturally come off your dog's body. This way your dog is not shedding all over your home.
In addition, this product is safe and will make your dog's fur look and feel extra soft.
This shampoo also smells pleasing and will prevent your dog from having any kind of allergic reactions. This is because Shed X uses high quality ingredients such as vitamins, fatty acids, and antioxidants.
On the whole, this is another good option for border collie owners. And, if you want to save money, then you won't have to spend more than ten dollars on this product.
Shed X is highly affordable and can be used on all kinds of pets. In addition to dogs, this shampoo can also be used on cats.
So, if you have other pets with sensitive skin you can also use this shampoo on them!
Buying Guide For Border Collie Shampoo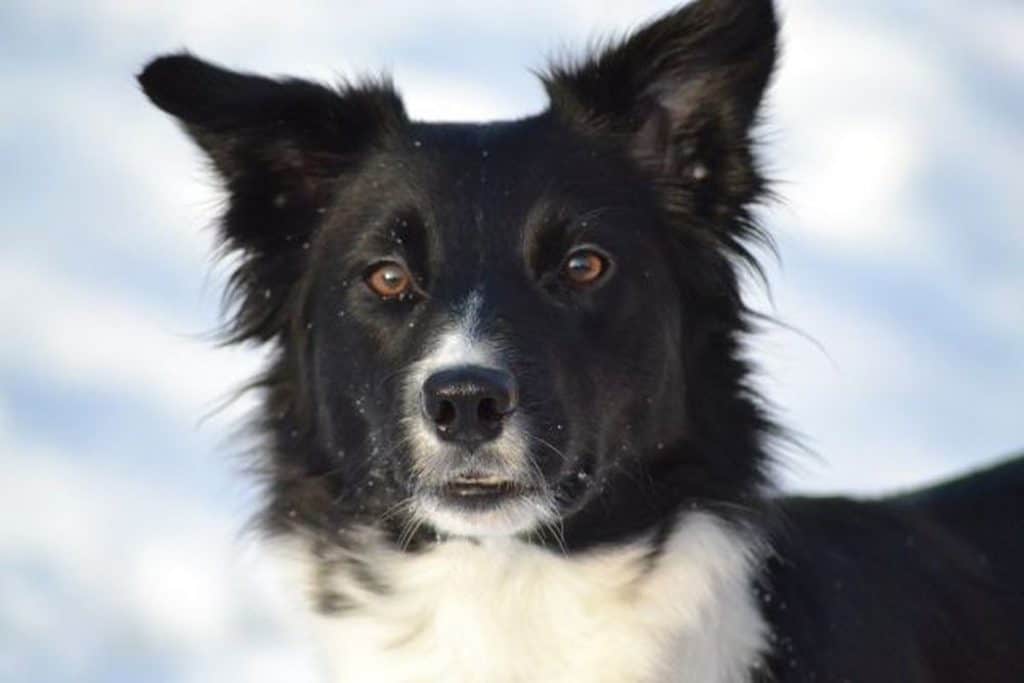 If you are a new dog owner, you might not understand why you need to get a shampoo that is tailored for your dog.
However, this is an important thing to consider. Especially when you are giving your border collie a bath. Border collies have a unique fur coat, but they are not super high maintenance.
So, you can give your dog a bath every six months or every few months if you want to keep them extra clean.
Still, it is important to get a high-quality shampoo to keep their coat in top shape. Really, there are plenty of dog shampoos that will work for your pet.
In general, though, when you are looking for border collie shampoo you want to consider the following characteristics.
First off, you need a shampoo that will not harm your dog.
I recommend getting something that is all-natural. Shampoo with chemicals and dyes can actually hurt your dog and create an allergic reaction.
Natural shampoos are much better, though. So try using one, this way your dog's eyes and ears won't get irritated when you give your pet a bath.
In addition, it's important to get a shampoo that is moisturizing and healthy for your dog.
Border collies can have sensitive skin, so make sure that your shampoo will keep their skin well fed and soft.
Border collies also have two types of coats. This includes their topcoat and undercoat. So, you need a shampoo that will deeply clean their fur.
The shampoo you get should also not leave behind any type of residue. Finally, obviously, you want a shampoo that smells great and lathers well.
Your dog should be able to get a nice gentle wash that leaves them soft and fresh looking.
Generally, you will have to invest a good amount of money to get a shampoo with these qualities.
But, it is worth the money to buy dog shampoos that are healthy and beneficial for your pet.
Conclusion
It can be tricky finding the right kind of shampoo for your dog. Border collies have thick coats that need some maintenance to keep soft and lush looking.
But, you won't have to worry about bathing your dog all the time. If you have the right shampoo you can bathe your dog every six months.
Border collies do have some sensitivity to their skin. So make sure that you get a shampoo that will nourish their fur and skin well. But won't irritate their body too much.
In particular, I recommend getting the first shampoo option I mentioned.
Healthy Breeds Oatmeal & Aloe Shampoo is all-natural and perfect for your border collie.
It keeps your dog's skin itch-free and moisturized. And, best of all, you can get this dog shampoo for a very affordable price. So, really you can't go wrong with this product.
I talked about some other great dog shampoos, but this is the best one on the list. Give this product a try if you are interested!
You can even get a version of this product that is specially made for your border collie!