The relationship between man and dogs has transcended decades and just about every period of major change in history.
Both have come to love and care for each other that no pet has been so heavily favored by the human race.
From kings of medieval dynasties, everyday citizens, to movers and shakers of the world's economy and political climate, dogs are always loved.
It is no surprise that there're dog museums around the world to tell the tales of just how astounding they have been.
Sigmund Freud, one of the greatest psychologists to ever live, had a Chow Chow named Joffi.
Joffi was allowed to sit in on Freud's sessions and was even deemed intelligent enough to either approve or disapprove of what a person was saying.
Relics of dogs as phenomenal as Joffi belongs in a dog museum.
These are the very things that inspire dog lovers like you and me to visit these places and experience the emotions that accompany them firsthand.
For this reason, we will be sharing our top nine dog museums with you in no particular order.
Famous Dog Museums Around The World
The AKC Museum of the Dog – New York, United States
If you are new to exploring dog museums, the AKC Museum of the Dog is a good place to start as it has a wide range of dog relics.
This museum features lots of interesting dog programs, interactive exhibits that will get you excited and it is regarded as the biggest organization for pets in the whole world.
Some you should look out for include artworks and books inspired by dogs, books about all types of dogs, dogs owned by presidents, and war dogs, among other exciting activities.
Perhaps, the most fulfilling part of this deal is that if you find out you love a piece of dog art, you can buy it.
Unlike most dog museums where you can only watch with absolutely no hope of owning any piece that you desire, you can buy rare dog artifacts at this museum.
This is not surprising as the AKC Museum features one of the biggest dog art collections in the world.
Barryland: St. Bernard Museum – Switzerland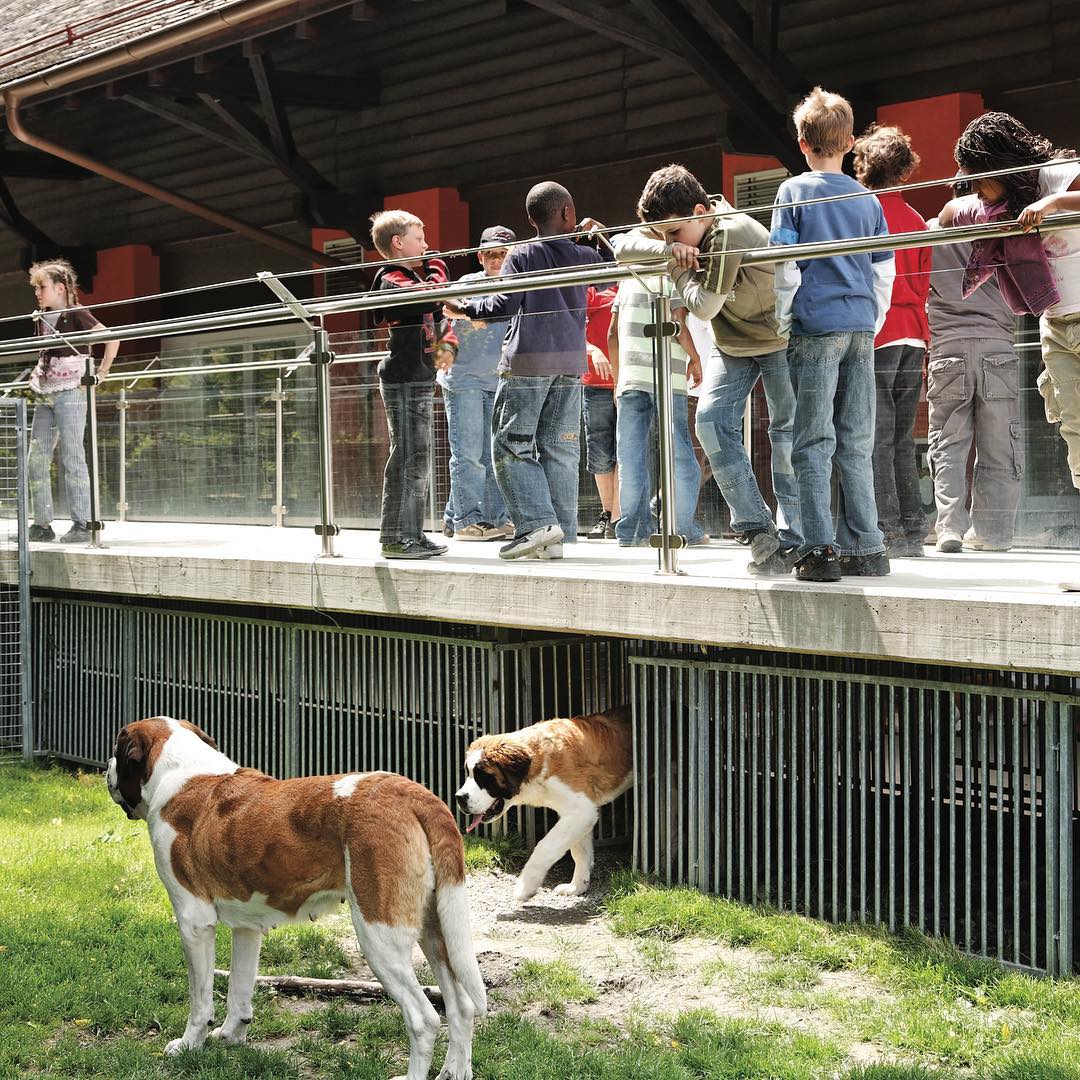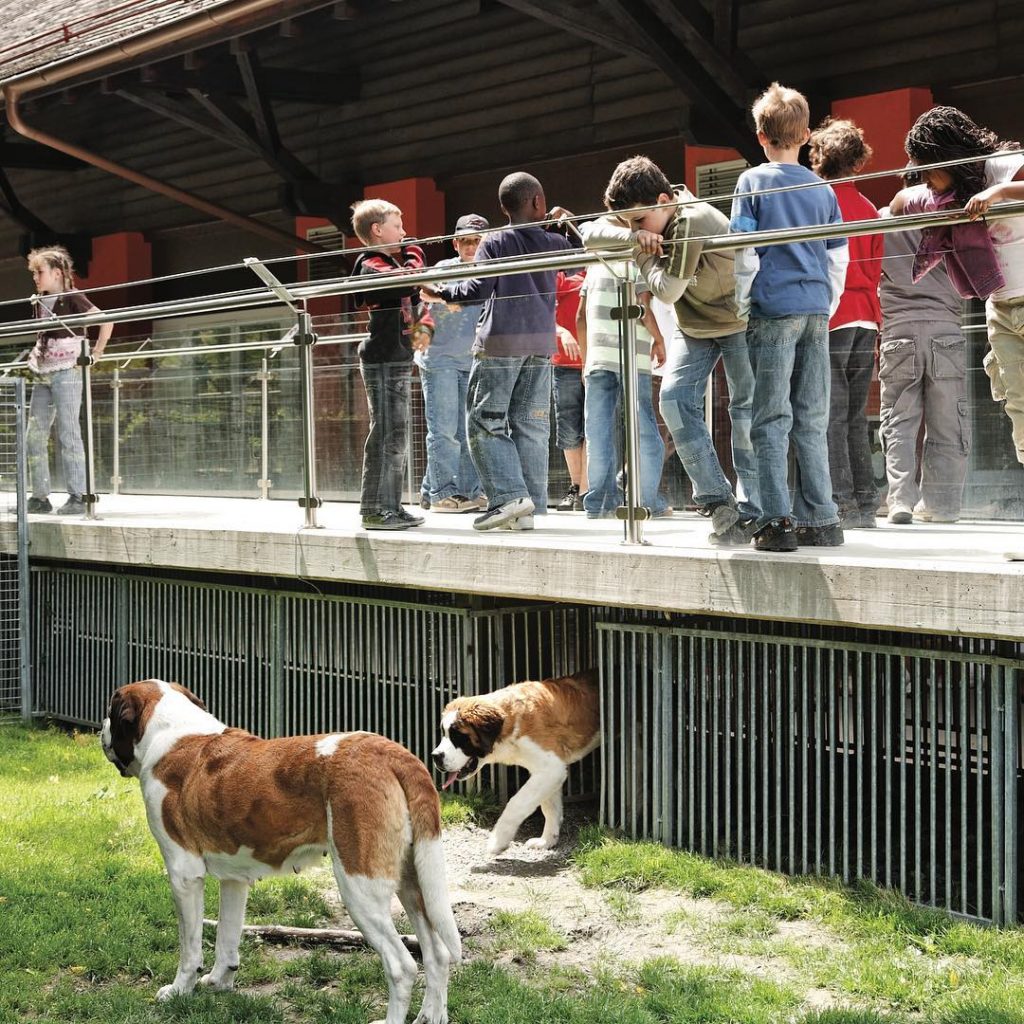 If you think dogs are heroes and should be treated as such, then this museum is a place to be.
Get on the next possible flight to Switzerland and go to witness the absolute astounding nature of this museum.
Located at the foot of the swiss alps in Switzerland, it was founded in 2006 in honor of St. Bernard, the national dog of Switzerland.
Barryland narrates the story of the original St. Bernard with lots of friendly art and literature which have a significant role to play in the history of the country.
St. Bernard is also a dog breed that is particular to the Swiss. These dogs are large enough to rescue people and are very calm and friendly.
Inside this museum, you will find everything about the lives and nature of St. Bernard dogs.
The St. Bernard Museum was established to showcase the rich cultural dog heritage of the Swiss as well as to share the symbolism of the national dog with the world.
Museum of Dog – North Adams, Massachusetts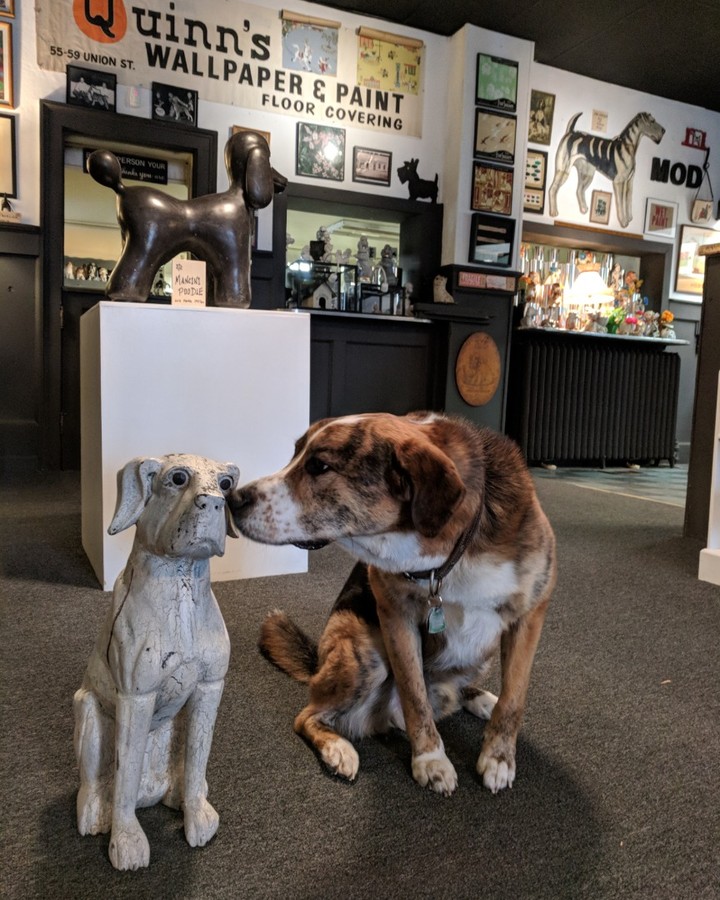 Established in 2018, the Museum of Dog, North Adams Massachusetts remains the first and only dog museum in the state.
It has lots of fascinating items including rare dog collars, life-size dog sculptures, dog paintings, among other dog-related items.
The Museum boasts of a couple of original William Wegman photographs and Kathy Ruttenberg sculptures.
At this museum, the dogs are treated with utmost respect and importance.
If you were wondering just how much respect, we'd like you to know that the sitting couch belongs to dogs.
Although humans are allowed to indulge in the exhibition and view the items on display, the dogs are ultimately more important as this museum is regarded as a "shrine" to them.
Akita Dog Museum – Odate, Japan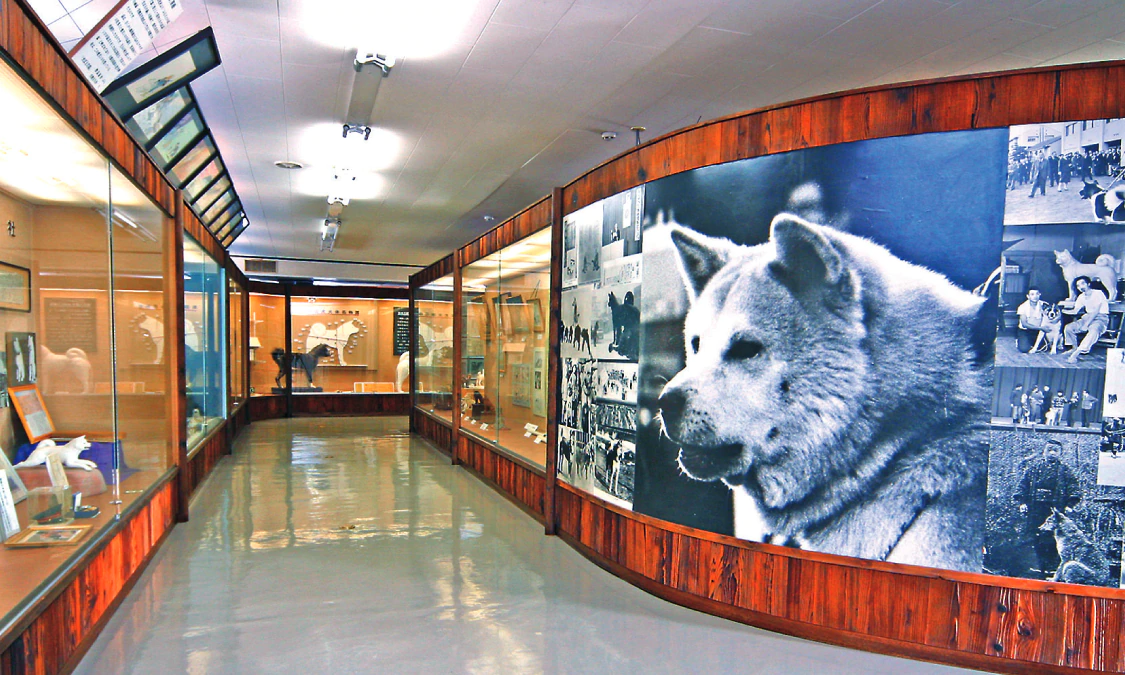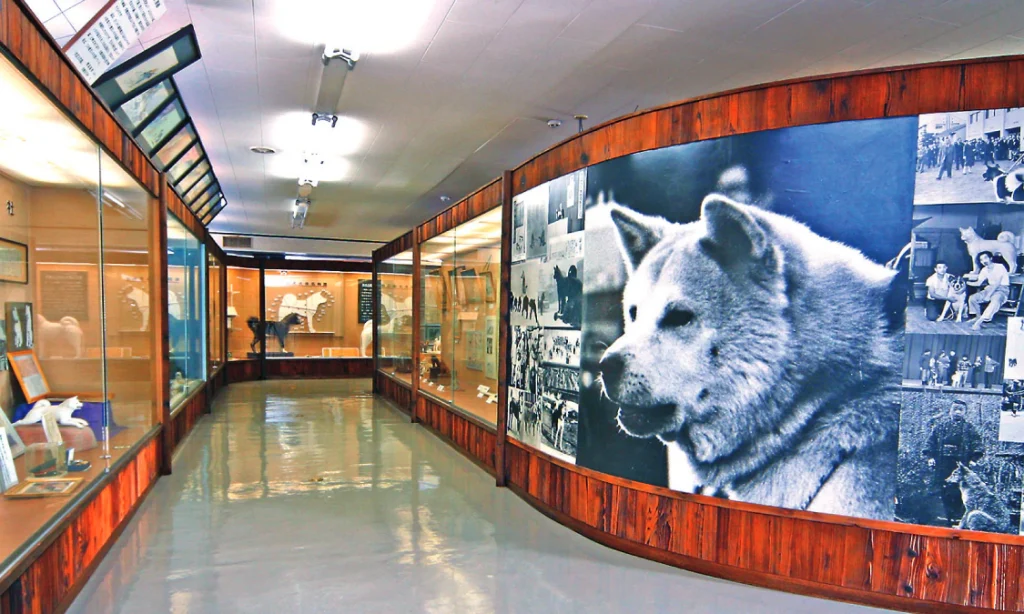 Most people don't know this, but the Akita Inu is a famous Japanese dog breed.
As the name of this museum suggests, the Akita Dog Museum is dedicated to this special dog breed.
The museum is located in Odate and is managed by a society that sees to the general welfare of the Akita Inu dog breed known as "the Akita dog preservation society".
This museum is a symbolic representation of how important the Akita Inu breed is to Japanese culture.
Outside the museum is a large sculpture of an Akita named Hachiko who was fiercely loyal to his human.
Hachiko waited almost a decade at the train station after his master went to work one day and didn't return.
Somewhere inside of this museum is a ton of information on this amazing dog breed.
Dachshund Museum – Germany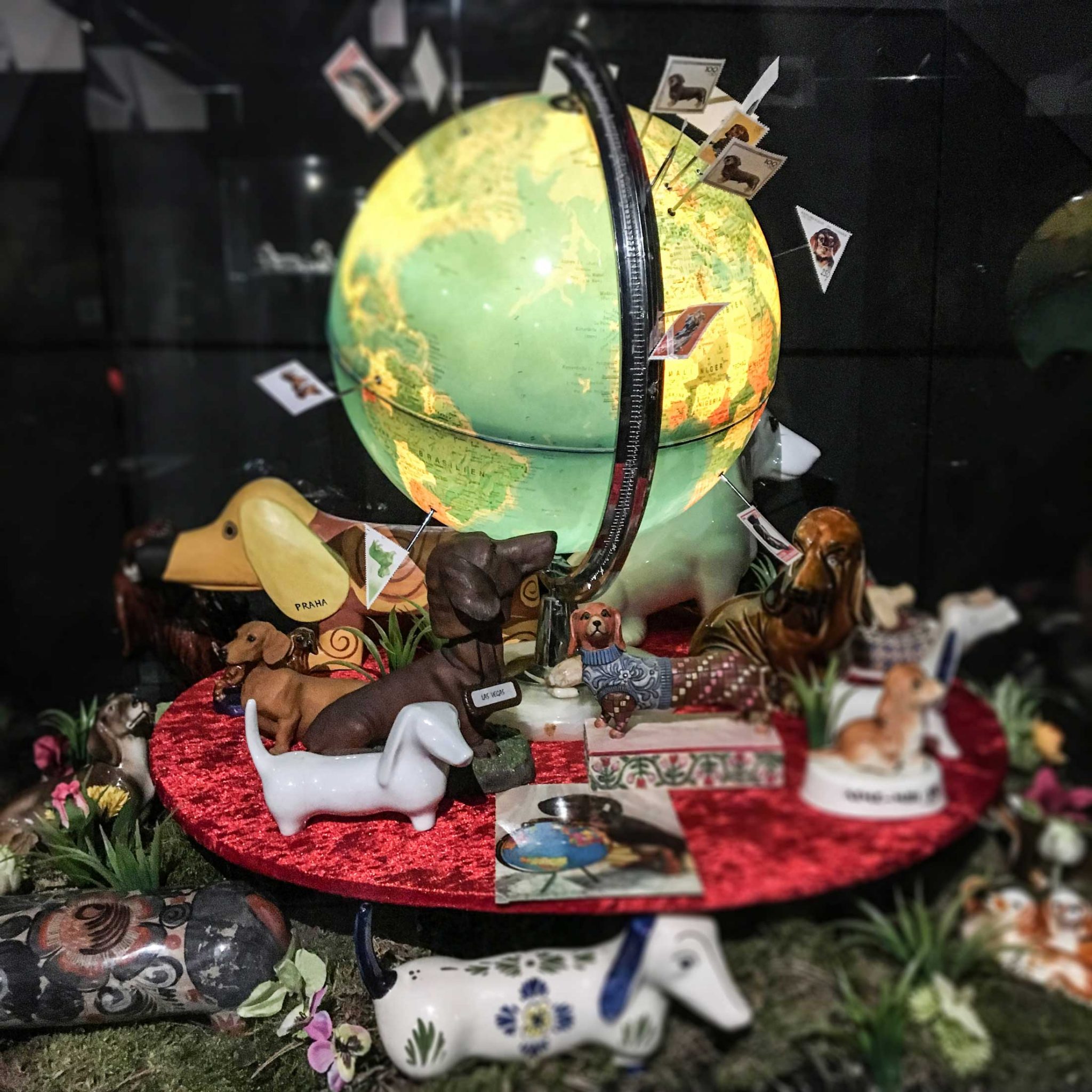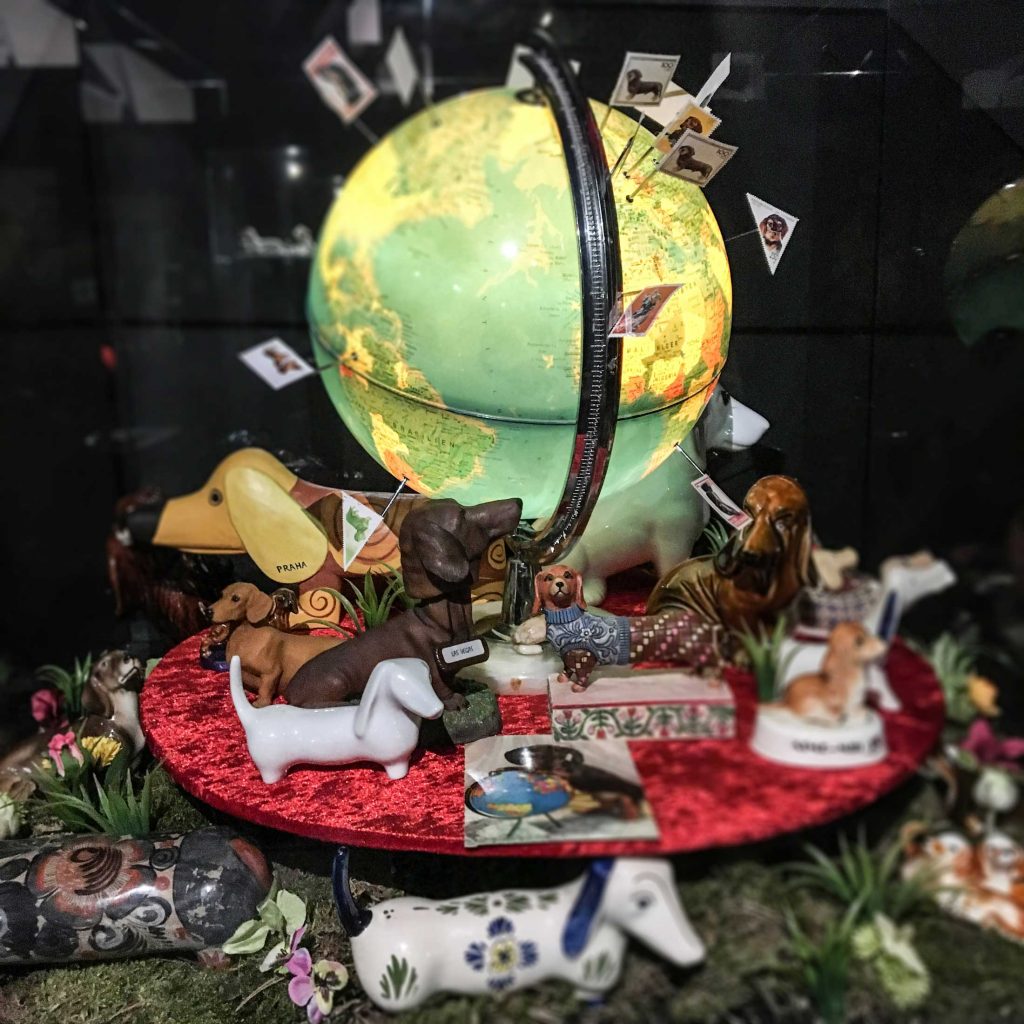 If you have a unique sense of humor and a fierce love for dogs, then the Dachshund Museum might just be where you need to be to feel like a champion.
Furthermore, if you love the Dachshund dog breed (also known as Sausage Dogs), here is a good place to learn all about them.
This museum was founded by two people who used to be florists and have owned sausage dogs in the past and were willing to share their love for the breed with everyone else.
Their amazing collection features Dachshund puppets and stamps, Dachshund figurines, various works of art inspired by the dog breed, and more.
Dachshund Museum reportedly has over four thousand, five hundred dachshund-related items, making it the world's largest collection of dachshund-themed artifacts.
The Dog Collar Museum – Leeds Castle, Kent, England
Dog collars are incredibly personal and symbolic. Little wonder why dog lovers take extra care in finding the perfect little collar for their canine friends.
One important little detail about these dog collars is that they have been around for a very long time.
And as such, the current cute models that we have around today.
Like every part of life, dog collars have come a long way in evolution.
Seeing some of these tags that date back as long as the Victorian and Medieval times might be a little bit fascinating.
There are dog collars that don't look anything like what we have today and some of these collars are wicked-looking.
For example, a few of them have a series of scary spikes in the owner's attempt to protect the dog's neck from wild animals when they take these animals hunting.
These wicked-looking collars leave little to be desired and they make us wonder how these animals must have felt having to perform with these hideous collars around their necks.
Foof Museum of the Dog – Mondragone, Italy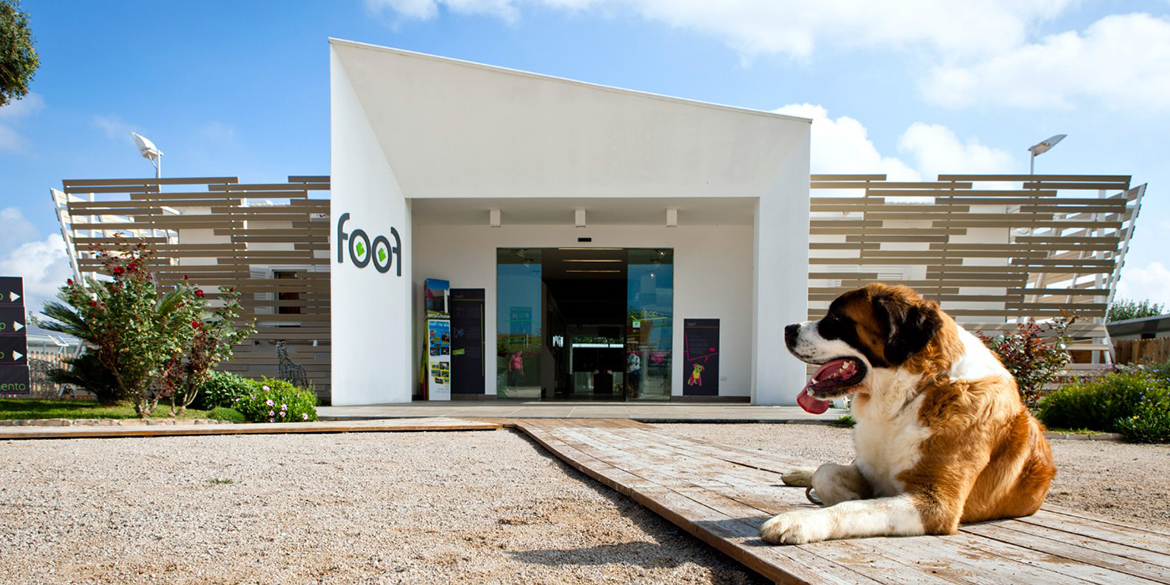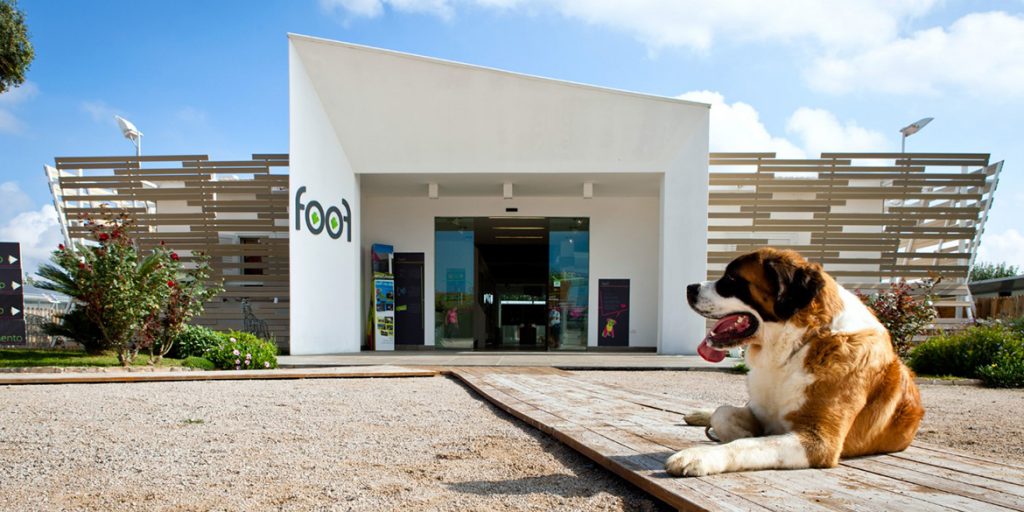 While being a primary rescue shelter, the Foof Museum of the Dog is dedicated to the celebration of human-dog relationships through art.
In addition to having several artifacts to display, the Foof museum features several dog collars as old as the Roman era.
Established a decade ago in December 2012, the museum houses a dog breeding area that boasts of forty different dog breeds, a shelter for strays, a dog playground equipped for dog fitness sessions.
People also have the option of adopting these dogs.
This museum does not just showcase relics, it tells an important story about dogs and humans for as long as both have existed.
It has various areas that showcase the jobs humans have undertaken with dogs over the years, celebrity dogs (including those in cartoons/animations, movies, comic books, etc.), and robot dogs.
The National Bird Dog Museum – Tennessee, United States
Located in Grand Junction, Tennessee, the National Bird Dog Museum is a unique museum that specializes in showcasing various types of hunting dogs.
These hunting dogs are sometimes referred to as bird dogs or gun dogs.
Bird dogs (also gun dogs) are dogs that were used to find games in the past.
Some of these dogs are retrievers and pointers and some are referred to as flushers.
To this effect, you can find all sorts of pictures, paintings, and sculptures of various retrievers, flushers, and pointers in this museum.
Because this museum places lots of importance on hunting dogs and their history, it is rarely a surprise that the artifacts teach majorly about them and the great deeds that each species has done.
If you're looking to get educated about your hunting dog (e.g Golden and Labrador Retrievers, various breeds of Spaniels, etc), then the National Bird Dog Museum is where you must go to seek knowledge.
Presidential Pets Museum – Virginia, United States
Founded in 1999, The Presidential Pets museum was established to keep the details of every pet that lived in the White House.
As it is not uncommon for presidents to have pets, it only seems fair that they have their museum.
Located in Williamsburg, Virginia, this museum curated some of its belongings and featured artworks about the history and life of these dogs.
This museum has puzzles and trivia games for presidential pet lovers and would have been a fascinating place to be.
Unfortunately, as of the time of writing, it is closed for renovations, although their website is still up and running with loads of information.
You can find not only pictures but each dog's back story.
Some of the famous presidential dogs featured include Champ Biden, Bo, Sunny Obama, Lucky Reagan, and others.
While it does not feature only dogs, it does feature several of them and should still be a fascinating place to be for dog lovers.
Final Thoughts
Just like dogs are interesting to have around, they are also fun to learn about, and as they say, "experience is the best teacher."
Subsequently, we hope that the next time you are on vacation around these places, you add at least one dog museum to your list of places to visit.
That way, you get to have amazing experiences and learn important things about your furry friend.
You May Also Like:
29 Best Sled Dog Movies Ever (Some On Netflix & Prime)
Featured Image: AKC Museum of the Dog