The name Cesar Millan is often greeted with much admiration and reverence in the canine world.
This comes as no surprise as Cesar Millan is seen as the one man who has managed to make it to the zenith of dog training despite contending with dreadful challenges.
With over 25 years of experience in his career, Millan has established himself as one of the foremost dog trainers of his time.
The Dog Whisperer Cesar Millan net worth, coupled with his astounding career achievements are testaments to his incredible dog training skills.
But, how did Millan, a Mexican with no English speaking skill, make it to the peak of his career?
This and many more will be considered in the course of this article.
Cesar Millan Biography Facts
| | |
| --- | --- |
| Net Worth | $20 million |
| Full Name | César Felipe Millán Favela |
| Date of Birth | August 27, 1969 |
| Place of Birth | Culiacán, Sinaloa, Mexico |
| Nationality | Mexican, United States of America |
| Height | 1.65 m |
| Marital Status | Engaged |
| Children | Calvin Millan (Son), Andre Millan (Son) |
| Girlfriend | Jahira Dar |
| Profession | Dog trainer, Canine Professional, TV Personality, Presenter, Motivational Speaker, Author, Writer |
Cesar Millan Childhood & Early Life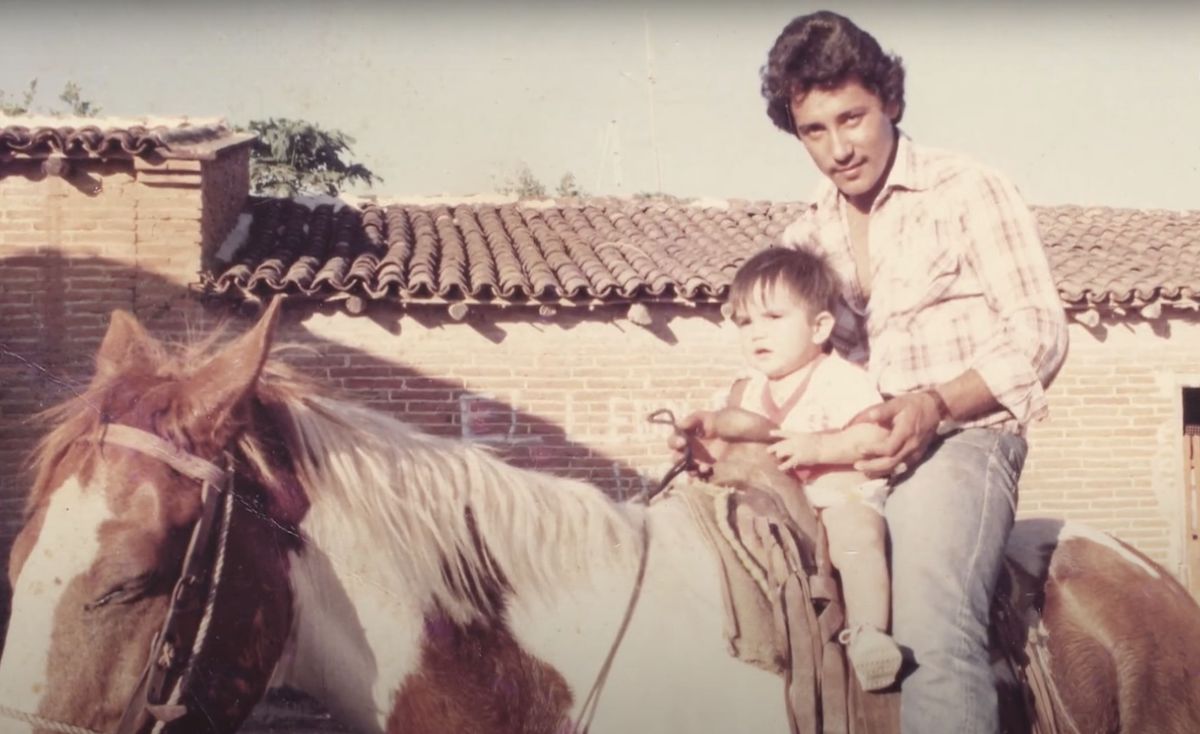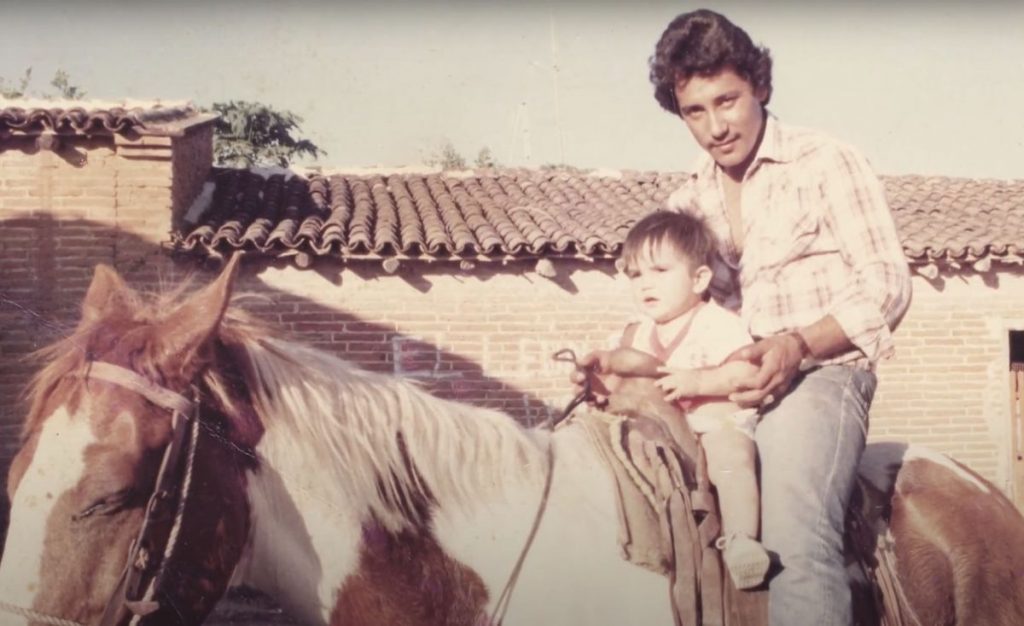 Born to Felipe Millán Guillen and María Teresa Favela, Cesar Millan grew up in the rural part of Culiacán city in Sinaloa, Mexico.
As a boy, Cesar Millan worked with animals while working with his grandfather, Teodoro Millán Ángulo, who was a tenant farmer.
Millan was skillful at training dogs while working on the farm that he was dubbed el Perrero which translates to "the dog herder."
His grandfather also taught him several principles of dog behavior which he discovered through trial and error.
Millan attributes his talent for dog training to his grandfather training him.
As a teenager, Millan would watch classics such as The Adventures of Rin Tin Tin and Lassie, which motivated him to move to Hollywood to achieve his dream of becoming the best dog trainer in the world.
Afterward, Millan and his family moved to another city, Mazatlán in Sinaloa.
At the age of 21, Millan made the risky decision to go to the United States with no knowledge of English.
At the time he made the decision, Millan had only $100 to his name.
While speaking to Jada Pinkett Smith, a longtime friend of his, Millan recounts how risky his decision was.
He revealed that people can get killed for organs at the border and can be trafficked.
He also revealed that sometimes he let himself be caught by the United States Border Patrol as they fed him, unlike the Mexican police.
Cesar Millan Dog Training Career
After a daunting journey into the United States, Cesar Millan began working. His first job in the United States was at a grooming store.
Millan also did other jobs which were not related to animals, such as working as a limousine driver.
It was while he was working as a limousine driver he met Jada Pinkett Smith.
Millan confided in her about his dreams of working with pets on television.
Jada informed him that the first step to achieving his dream was to learn how to speak English. She thus offered him an English tutor for a year.
Jada became one of Milan's first clients when he established the Dog Psychology Center in South Los Angeles, specializing in breeding large dogs.
In 2009, Millan relocated the Dog Psychology Center to Santa Clarita, California.
Cesar Millan TV Career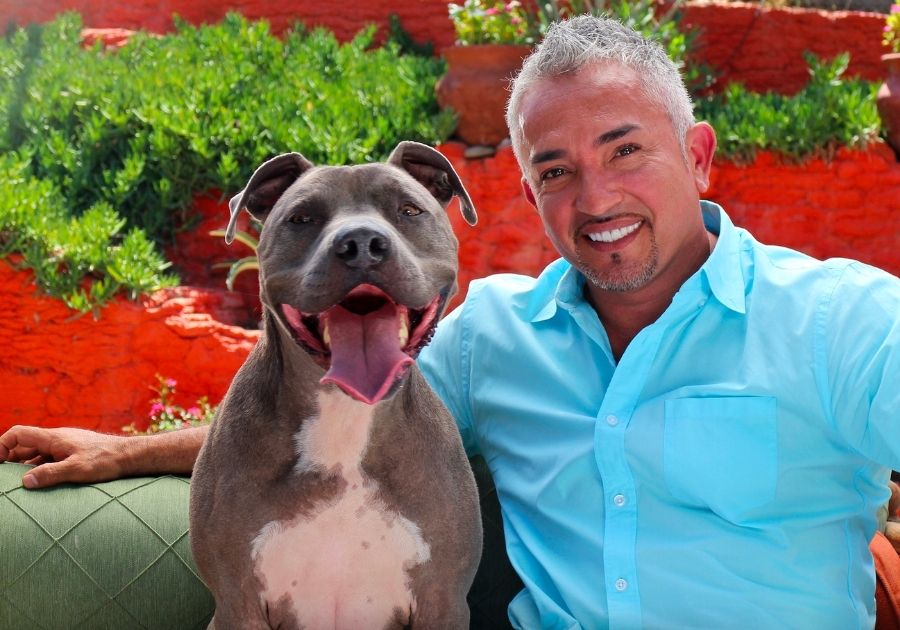 In 2002, after a profile of his appeared in the zoos Angeles Times, he collaborated with MPH Entertainment, Inc; Millan developed a reality television series, Dog Whisperer, which focused on how he rehabilitates dogs.
On September 13, 2004, The Dog Whisperer premiered on National Geographic Channel before it was moved to the Nat Geo WILD.
The show was a huge success as it became National Geographic's number one show in its first season, with it being broadcasted in over 80 countries globally.
On September 15, 2012, the final episode of Dog whisperer aired in the United States.
Following his work the Dog Whisperer, Millan had another dog show, Cesar Millan's Leader of the Pack, which aired from January 2013 to March 2013 on Nat Geo Wild.
The following year, Cesar 911, known as Cesar to the Rescue in other countries, premiered on Nat Geo WILD.
Millan has gone on to work on other tv shows such as the Nickelodeon preschool television show, Mutt & Stuff, and Cesar Millan's Dog Nation.
Related:
Why Was The Dog Whisperer Cancelled? Controversy & Facts
What is Cesar Millan's Net Worth?
As of 2022, 'The Dog Whisperer' Cesar Millan's net worth is valued at $20 million, making him the richest dog trainer in the world.
He accrued his wealth from his career as a dog trainer, with his successful TV series, tours, magazines, and books.
Millan's investments have largely been in the dog training industry. He boasts of a plethora of products for pets which he sells on his website.
He also makes smart real estate investments. In 2017 Milan bought a home in Los Angeles Encino suburb for $2.7 million.
Months before his LA home purchase, he had sold a house in Studio City, California, for $1.8 million.
In January 2022, Millan sold the house for $4 million.
Cesar Millan owns a 45-acre property where his Dog Psychology Center is located in Santa Clarita, California.
How "The Dog Whisperer" Was Left Broke
In an interview with NBC, Cesar Millan recounts dealing with depression, suicide attempts, and how he became broke despite having a hit tv series.
He revealed that he didn't pay much attention to the business side of his empire.
Millan didn't even realize that the name of his hit tv series, The Dog Whisperer, didn't belong to him.
Though he was paid as much as $10 million for his tv series success, Millan hit rock bottom when his dog Daddy died, and his wife of 16 years decided to divorce him.
After attempting to commit suicide and being rescued, Millan rebuilt his empire with much success.
Cesar Millan Books and Magazines
In 2009 Millan's collaboration with the International Management Group (IMG) saw the release of a monthly magazine titled Cesar's way.
The magazine focused on advice on dogs from Millan and dogs and human relationships articles.
The magazine contributed to Millan's rising popularity as the Wall Street Journal reported that more than half of consumers in America recognize the talented self-taught dog trainer.
Millan is also a seasoned New York Times bestseller.
His first three books, including his magazine Cesar's Way, have sold more than 2 million copies in the United States alone, and are available in over 14 countries.
Millan has published several books he co-authored with Melissa Jo Peltier, which includes:
Tour & Events
Millan goes on "Cesar Millan Live!" international touring dog training lecture where he shows the techniques he has discussed in his books and television shows in front of a live audience.
"Cesar Millan Live!" typically involves one-half lecture and one-half demonstration with local shelter dogs.
Millan modifies negative behavior with his pack-leader training techniques in his live performance.
Philanthropy
Through his Cesar Millan Foundation, which he founded on February 14, 2007, Millan has been focused on providing rehabilitation, Rescue, and support for abandoned and abused dogs.
His foundation has launched multiple initiatives to bring attention to issues faced by canines, such as the Shelter Stars program, which took place in 2009.
The program was designed to promote healthy relationships between families and the dogs they adopt.
Other programs developed by the foundation include Spay/Neuter education, which brings attention to the overpopulation of pets.
In 2015 Millan launched another charity initiative, the Cesar Millan PACK Project, which aims to improve the health harmony of dogs and people.
The charity's recent campaign with clothing retailer, Zappos led to as many as 11,000 adoptions.
Cesar Millan Personal Life
In 2000, Cesar Millan became a permanent resident in the United States and eventually became a citizen in 2009.
Millan got married to Ilusión Wilson, with whom he had two sons – Calvin Millan and Andre Millan.
In 2010, Ilusión Wilson informed him of her decision to divorce him. This was a few months after his American PitBull Terrier, Daddy, died of cancer.
His relationship with his sons suffered afterward.
Millan revealed that he took "a bunch of pills" and tried to kill himself. Millan revealed that his kids had found him.
He was then taken to a psychiatric hospital, where his popularity among the patients earned him their trust.
In August 2010, Cesar Milan met actress and former stylist and wardrobe consultant Jahira Dar. In April 2016, they announced their engagement.
Awards and Achievements
Millan's work has earned him numerous fans across the world and awards and nominations for producing one of the best television shows.
His hit tv series Dog whisperer was nominated in the Outstanding Reality Program category at the Primetime Emmy Award in 2006 and 2007.
Most recently, he bagged two Daytime Emmy Award nominations in the Outstanding Pre-School Children's Series category for his Nickelodeon Mutt & Stuff series in 2016 and 2017.
In 2008 Millan won the Imagen Foundation Awards in the Best Variety or Reality Series category.
Final Thoughts
Despite lacking formal education in dog training, Cesar Millan advanced to become one of the best dog trainers of his generation.
This incredible achievement has not been without upheavals, as seen in an interview where he revealed he lost as much as $10 million.
But despite the setbacks, Cesar Millan rose once more to become a powerhouse in the world of dog training, with his current net worth valuation at $20 million.
Featured Image via @cesarsway / Instagram