Have you ever stumbled upon or heard the catchphrase, "Adopt Don't Shop?" If yes, you're probably trying to figure out what it entails.
Adopt Don't Shop is a campaign slogan that was created to draw attention towards the numerous amazing pets available for adoption in rescues and shelters across the nation.
Many animal rights activists are using this slogan to promote adopting pets from these shelters as opposed to purchasing them from pet stores.
What sparked the movement? Is it subject to controversy? And how can you actively join in?
To get answers to these questions as well as others, you might want to keep reading.
Why Do They Say Adopt Don't Shop?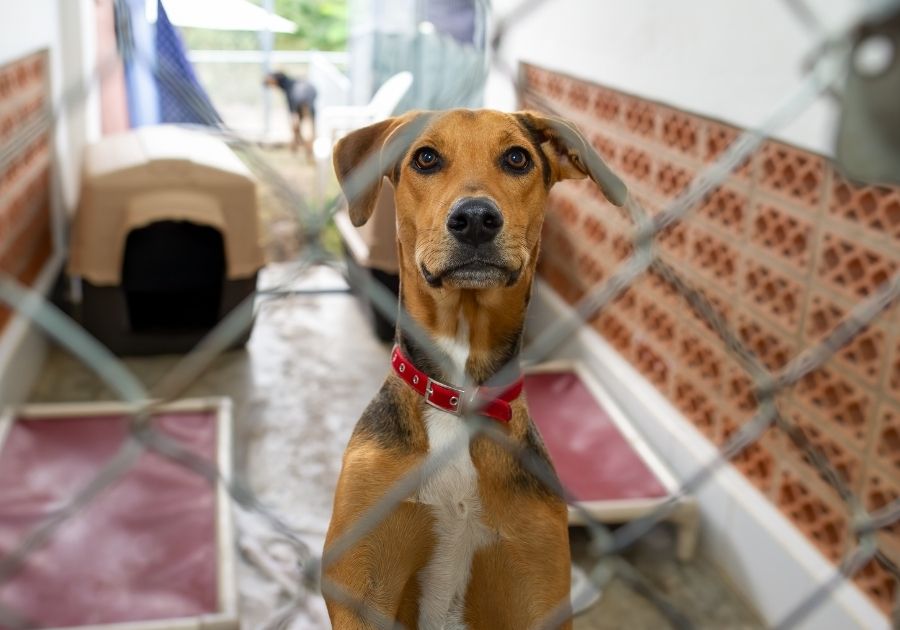 The "Adopt Don't Shop" campaign is a nationwide movement to raise awareness concerning the advantages that accompany adopting rescue pets instead of dogs from pet stores that purchase from puppy mills.
The campaign was kick-started by Last Chance for Animals (LCA), a nonprofit organization aimed at examining, uncovering, and terminating the exploitation of animals since 1984.
Chris DeRose, founder, and leader of LCA works hand-in-hand with many individuals and groups committed to the compassionate treatment of animals.
Why You Should Adopt Not Buy A Dog
Most of the puppies sold online or in local pet stores come from puppy mills.
These are commercial dog-breeding establishments that are focused majorly on making as much profit as possible without taking the health and welfare of these animals into serious consideration and scrutiny.
Puppy mills in the United States are lawful, however, the majority of them are not regulated.
Routines and living conditions in a vast majority of puppy mills are disreputable and unequivocally repulsive in most cases.
Dogs live in unhygienic conditions without enough food water or veterinary attention.
The female dogs particularly are bred indiscriminately with almost no recovery time in-between litters. Inbreeding is equally a serious issue.
Due to these conditions, puppy mills usually produce animals with severe health issues. And this means huge vet bills for you.
The majority of pet stores also fail to socialize or bond with their animals, which can result in potential behavioral disorders that are not fitting for a family pet.
However, adopting a pet has numerous benefits.
According to a report by the ASPCA, about 6.5 million companion animals are entered into every year.
The Advantages Of Adopting A Pet From A Shelter?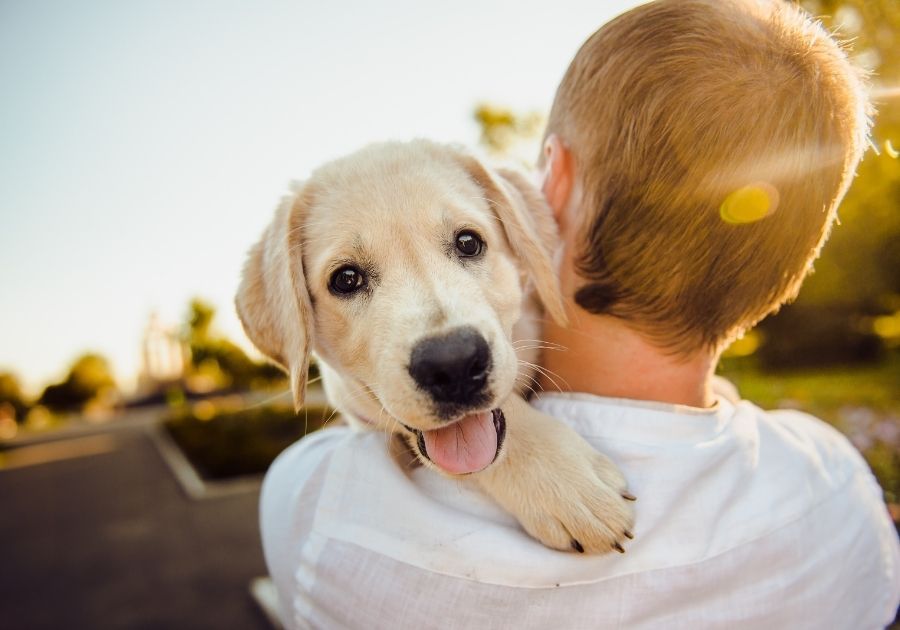 Tons of advantages come with adopting a rescue dog that you as well as your family can appreciate.
1. Adopting Means You're Saving a Life
Not only are you giving your adopted dog a new home and a loving family, but you are also giving life and freeing up a spot at the shelter or rescue to save the life of another dog.
2. There's an Array of Options to Choose From
Typically, rescue shelters have dogs of every age and gender; they also have various kinds of mixed breeds and pure breeds.
Interestingly, only about 30% of dogs in shelters are purebred.
So, if you have a particular breed in mind, you can contact a breed-specific rescue in your area of residence.
3. It is Cheaper to Adopt Rescue Dogs
The fact is — a rescue dog has been neutered, spayed, and vaccinated. Plus, shelters typically offer great adoption fees between $100 to as much as $300.
4. Assits in the Fight Against Puppy Mills
Almost all the puppies you can purchase online or in pet stores are bred from puppy mills.
When you adopt a pooch from a shelter, you are simply taking business away from these puppy mills.
The more dogs that get adopted, the harder it becomes for puppy mills to stay in business.
5. You'll Understand the Dog's Temperament
Shelters and rescues are deeply concerned about how a dog will settle into your home and will provide you with enough information about each dog's traits, how active they are, their attitude around children, strangers, other pets as well as other important factors.
Ensure to let them know the qualities you're looking out for in a pup and ask as many questions as you have to.
That way, you can seamlessly find the perfect addition to your home.
Trusted breeders are undoubtedly aware of this information too, however, a lot of puppy mills and pet stores cannot share these details.
6. You Can Get a Well Trained Dog
Not very knowledgeable when it comes to training a puppy or simply don't have the patience for it?
You can go for an already house-trained adult rescue dog that has basic manners.
But if you don't mind the challenge, a shelter or rescue can help you find a puppy too.
Adoption Story: This Adorable Dog Was Rescued From A Kill Shelter On His Last Day
How You Can Help To Raise Awareness
There is a multitude of things you can do if you're dedicated to popularizing the adopt, don't shop campaign concerning puppy mills and the benefits attached to adopting a pet from a rescue or shelter.
Here are some of them:
Create awareness in your community by organizing a local group
Enlighten pet store owners on the filthy conditions and cruel nature of puppy mills
Show your support to pet stores that quit selling puppies from puppy mills
Urge pet stores to deal solely with shelter and rescue dogs.
Spread the message by wearing an "Adopt Don't Shop" t-shirt.
Shocking Statistics and Facts About United States' Animal Shelter
The ASPCA has provided the following data as rough estimates about U.S. shelters each year:
6.5 million animals get into shelters (dogs 3.3 million and cats 3.2 million).
1.5 million animals from shelters are euthanized (dogs 670,000 and cats 860,000).
3.2 million shelter animals get adopted (dogs 1.6 million and cats 1.6 million).
710,000 animals who get into shelters as strays are given back to their owners (dogs 620,000 and cats 90,000).
In comparison to 34% of dogs and 3% of cats gotten through a breeder, 23% of dogs and 31% of cats are gotten through an animal rescue or the human society.
According to a study, the number of adoptions in shelters rose from 46% in 2010 to 63% in 2020.
When Is Buying A Puppy Worth It?
Certain people do not support the "Adopt Don't Shop" campaign because it apparently diverts from a justifiable industry that peddles puppies – legal breeders.
There are numerous licensed breeders in the country who are dedicated to humanitarian practices and take immense care in putting their purebred pooches in suitable homes.
Most breeders are into dog breeding for their compassion towards dogs and sustain helpful relationships with shelters around them as well as rescue organizations.
Furthermore, most individuals who buy purebred dogs are equally dedicated to supporting adoption practices.
When shopping for a puppy, it is advised that you source from a reputable breeder, else, you might end up with a poorly bred pooch.
Final Thoughts About Pet Adoption
If you've been considering adoption, you might want to check out some tips concerning dog adoption as well as fostering.
Checking out real-life stories about rescue dogs finding loving homes may inspire you.
Finally, regardless of the method you choose in bringing your canine companion into your home, it's important that you consider pet insurance, which is very cost-effective.
Dog insurance could save your puppy's life and save you a lot of vet bills.