Christmas is just around the corner, and if you are still wondering whether or not it is appropriate to surprise your lab companion at this time of year, then the answer is, wholehearted, "Yes". We have a huge ideas of Christmas gifts for Labrador Retriever lovers. From stocking stuffers to personalized gifts for the dog lover.
Christmas is a time to filled with love and joy, so why should our canine companions left out of the festivities at Christmas. In the spirit of Christmas get the ideas for your labrador, and show them how much you love them, by giving them as many goodies, soft toys, cozy sweaters, and warm blankets they desire.
Finding the cute Christmas gift ideas for your four-legged friend (labrador) is not an easy task. To make your life easier, we have taken the hassle out of choosing the perfect cute Christmas presents your lab pal is going to love, as well as helping you streamline your shopping this festive season. From fun toys to cuddly bed sets and alluring adornments, make sure your pooch has something under the tree on Christmas morning. Our Christmas gifts ideas for your labrador helps you find what you needs.
Christmas Present Ideas
Depending on the breed, a gift can vary greatly from a puppy to another puppy. It's no secret that if you are someone with an adorable, loving, hyper-energetic labrador then it would be best to give him something that matches his level of energy.
You can be sure that these Christmas present ideas that we have enlisted here will make your Christmas eve, more exciting for your labrador.
Christmas Stocking For Dogs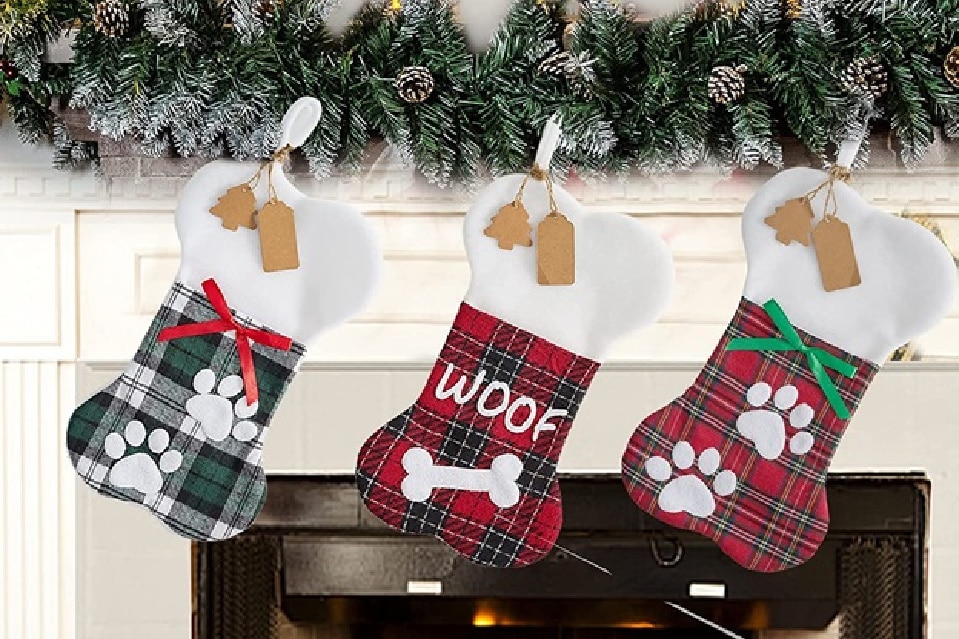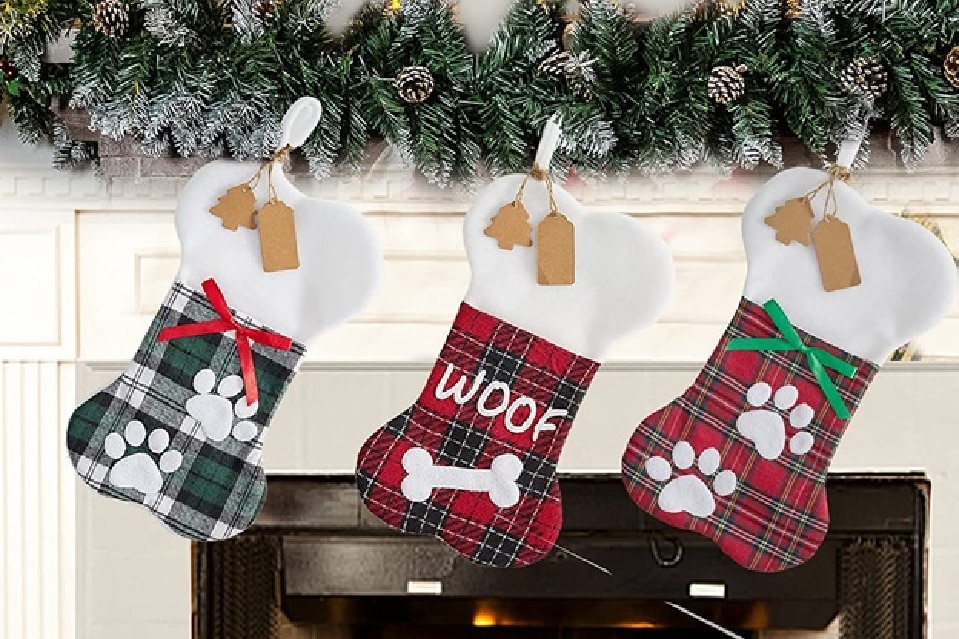 Let your lab pal feel like part of the family this Christmas eve with their very own stocking. Perfect for storing festive treats.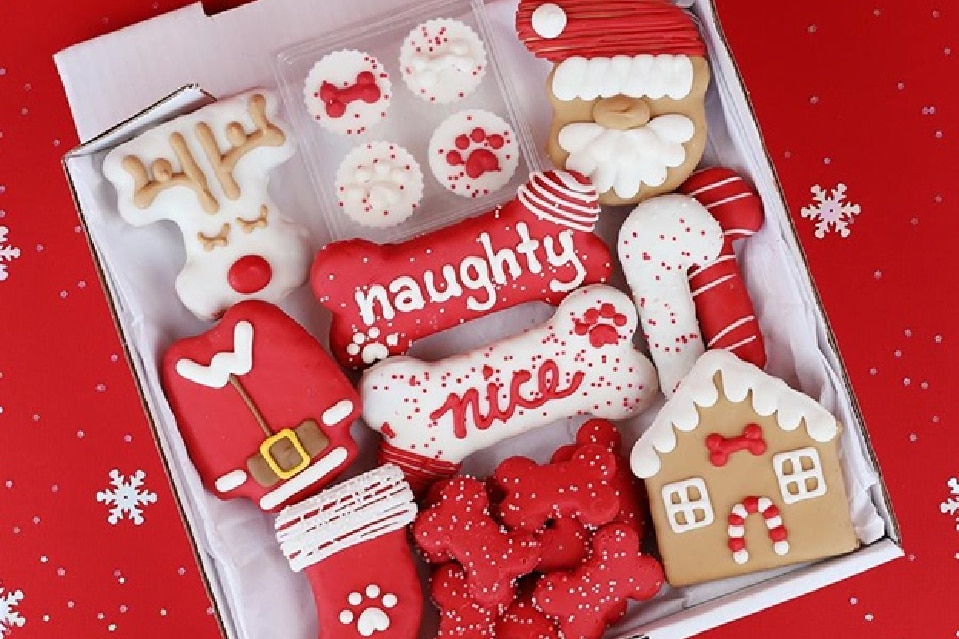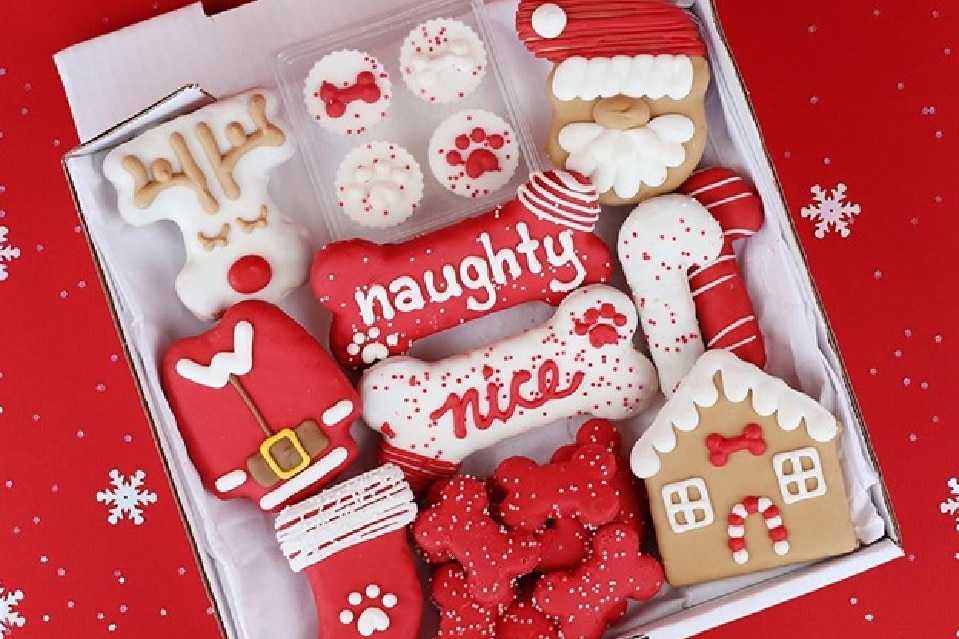 Do you have any ideas about the perfect gift for a dog who already has all he needs? How about some treats? No Christmas would be complete without them. Labradors would definitely enjoy them. You can choose from a large number of box options, such as ones suitable for birthdays, holidays, and other celebrations.
Ornament Crafted For Labradors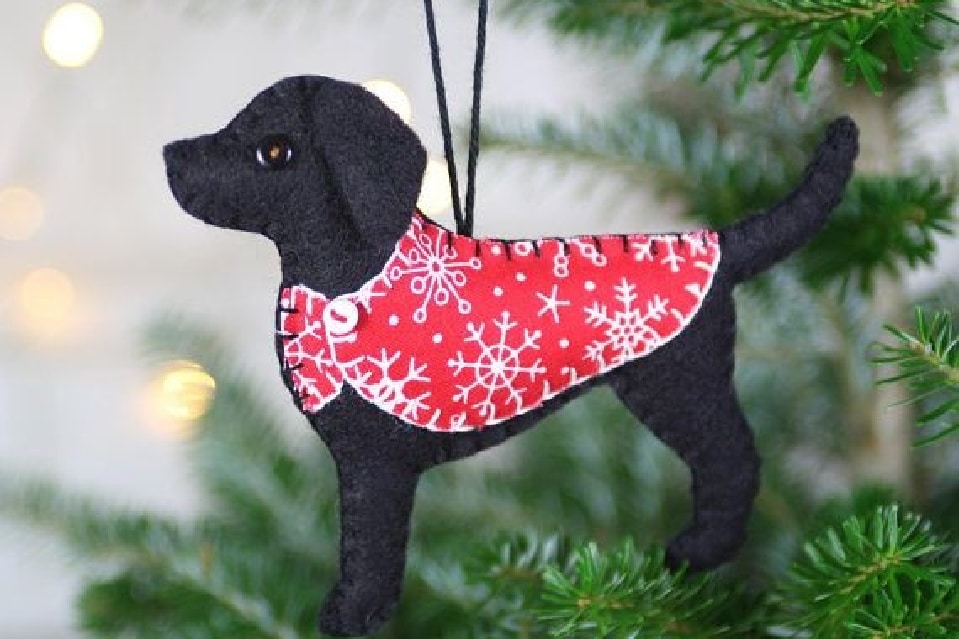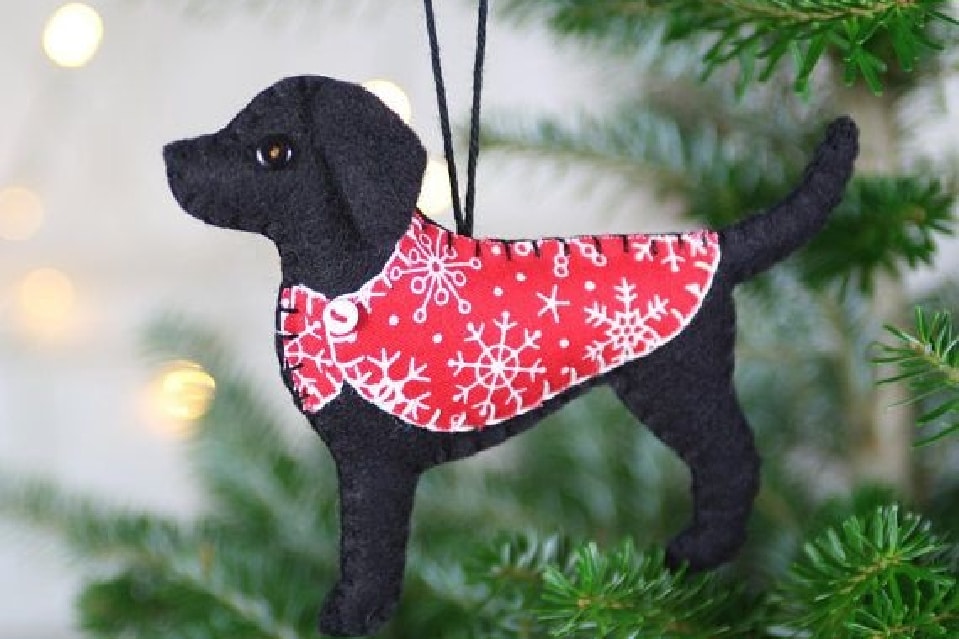 If your labrador hesitates in donning a Christmas crown or scarves, we recommend this one. Designed and handcrafted out of stone and resin, this gorgeous ornament is sure to make your tree stand out.
Christmas Dog Paw Stocking by DIBSIES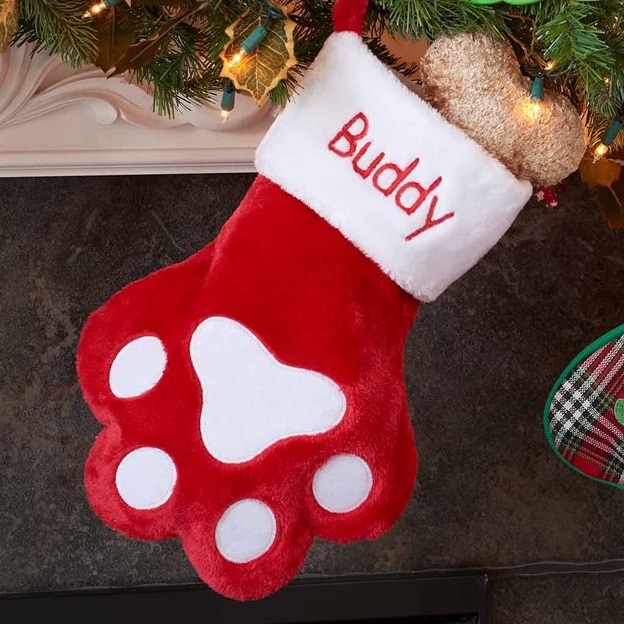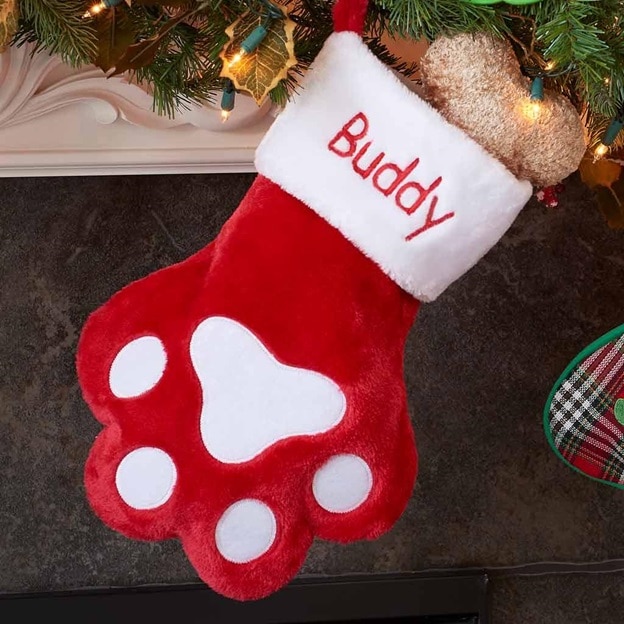 Despite its cute appearance, this highly decorative red velvet dog paw-shaped stocking ensures that your canine pooch will enjoy Christmas alongside you this Christmas eve.
Christmas Santa Jumper Suit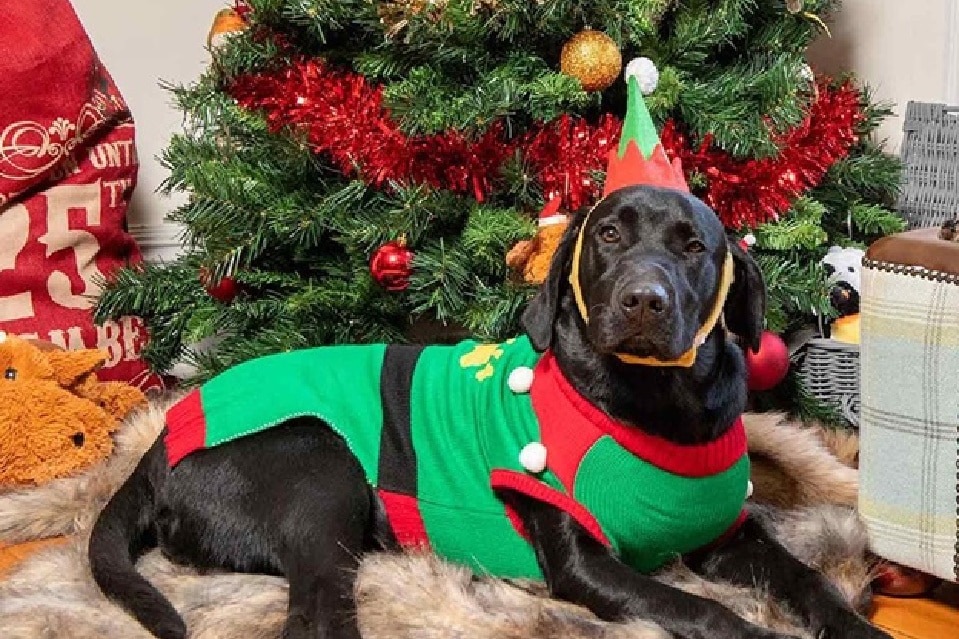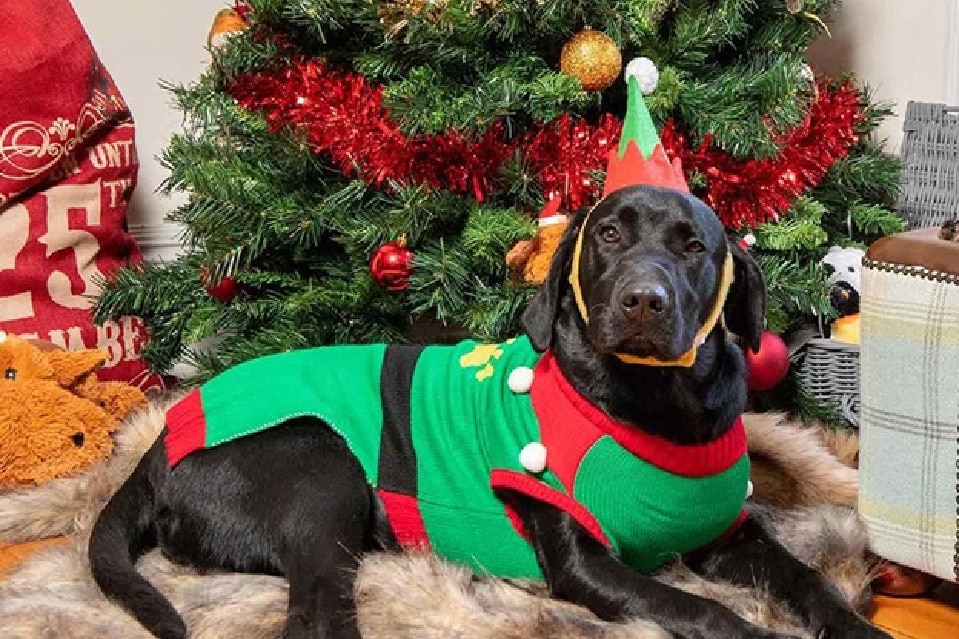 Isn't this Christmas Santa dog jumper suit cute? An adorable jumper with fluffy trims and a hood is perfect for your loved one.
According to our last check, Santa Claus isn't in need of an additional reindeer, however, this little reindeer (pooch) might be just what he needs right now to help save the day by delivering presents on Christmas morning.
In addition, some providers also offer the opportunity to print the pooch's name on the dog's customized jumpsuit. They are also worth a try, as they will surely look amazing as well.
Frisco Christmas Tree Dog Sweater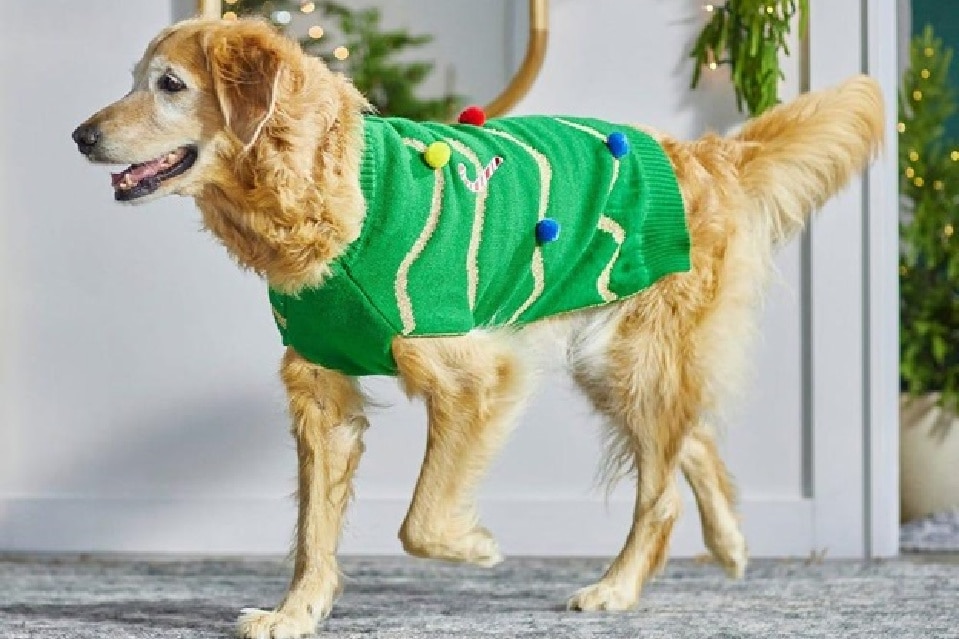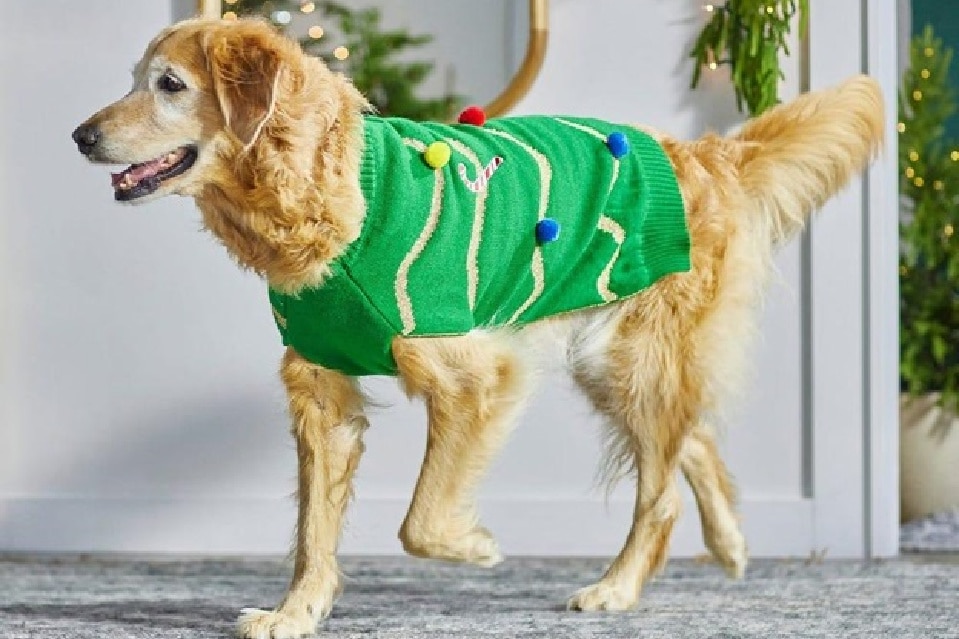 I believe that one of the perks of having a Christmas party again this December would be the addition of your pooch. Grab this Christmas Frisco sweater for your pooch and enjoy the festivities. From the colorful pompoms to the candy canine star-printed designs, this outfit is just as fun as it is festive.
This product offered in seven different sizes so that you can find the right one based on your dog's size. The product is also light, comfortable and durable, and provides excellent protection to your pet during the winter months. Wearing it all the time is not recommended because of other complications, but still a perfect one for Christmas.
Pattern Bow Collar By Foggy Dog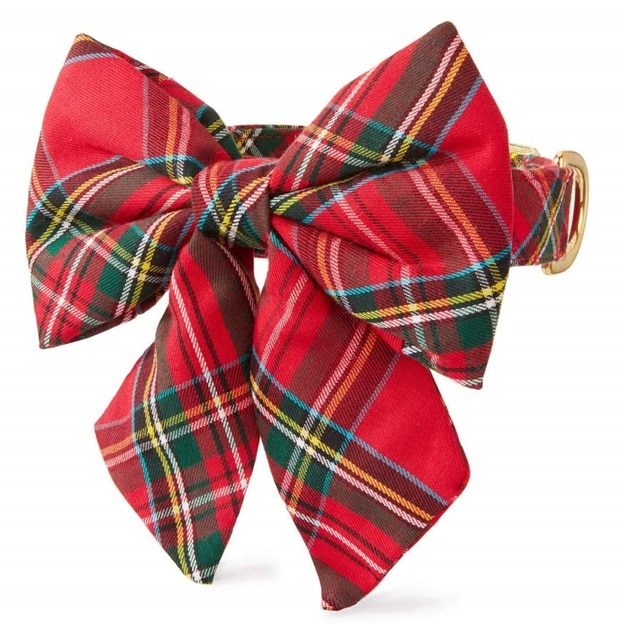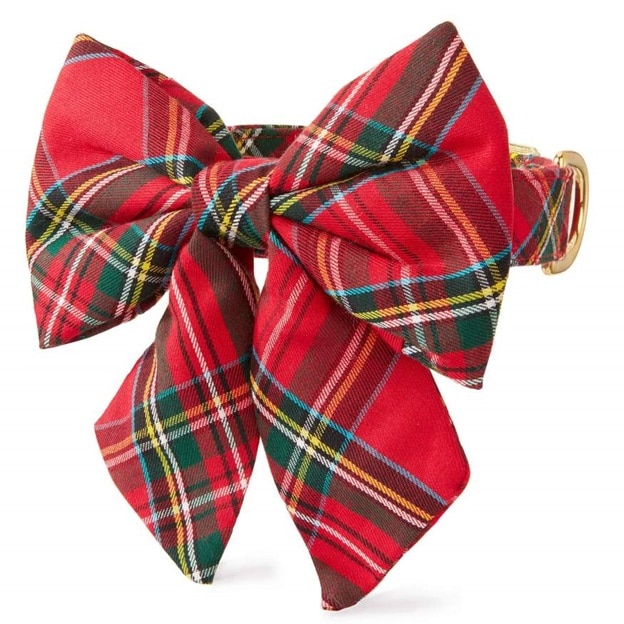 Your labrador will love wearing this on Christmas eve. What more cute is its classic pattern design with metal hardware for long-lasting use. Another plus is that it can be removed at any time. Sizes can be tailored to your needs.
Among the things that are a little challenging here are: Hand washing or machine washing on a delicate cycle in cold water is the only option. Furthermore, it is quite expensive since it is made from quality material.
Chew Toys By Petstages Dogwood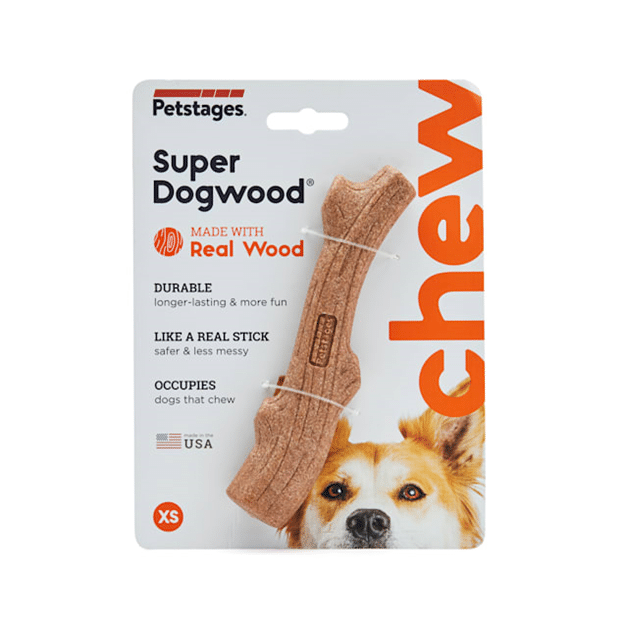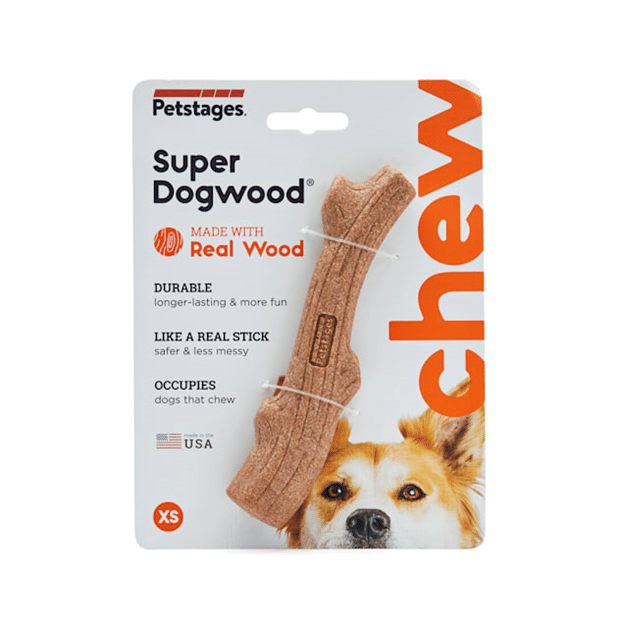 Having chew toys has two main benefits, such as being a great gift for your pooch and providing them with dental care. Additionally, chew toys will not only discourage bad behavior but will also enable your dog to relieve stress. You can put it in their stocking for a safer alternative to a real stick. And what's mind-blowing here is that your pooch won't even notice the difference. Moreover, it comes in a variety of sizes to meet the chewing needs of every pet.
Rope With 5 Knots – Dog Toy By Frisco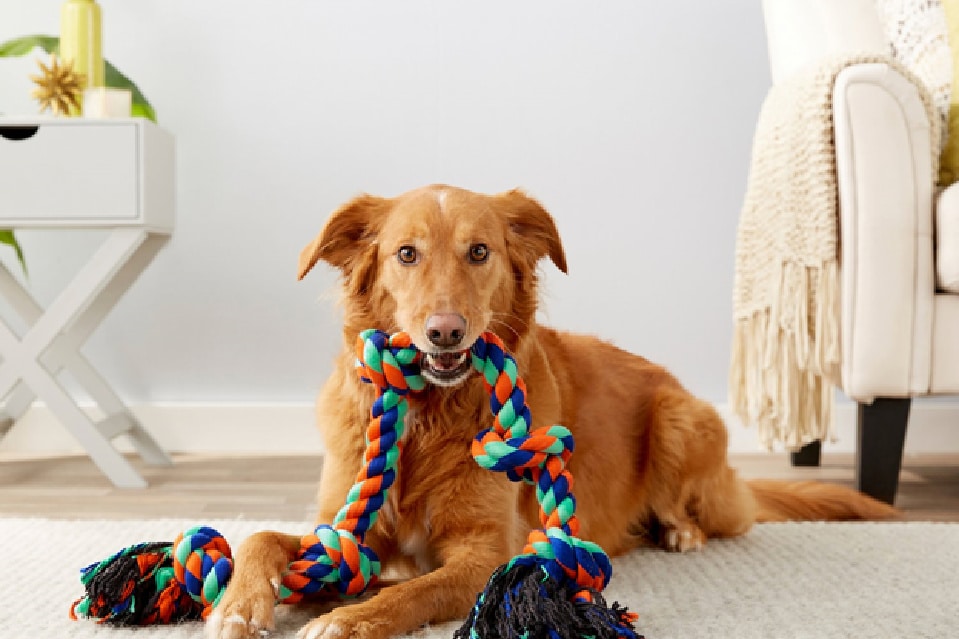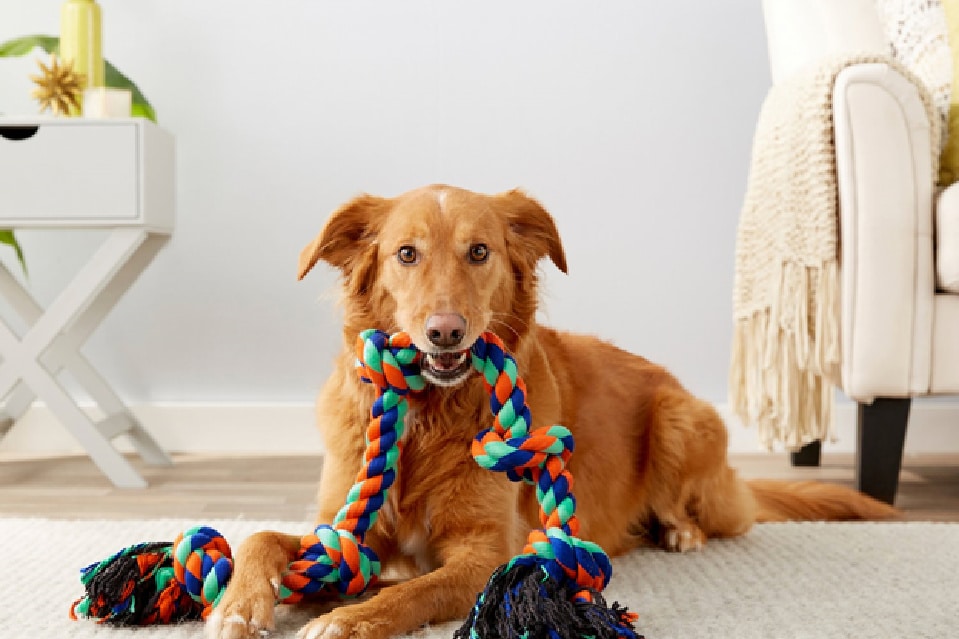 Make sure you provide things that your pet is most passionate about, and we all know that Labradors love to play tug of war where ever they are. No matter whether they are at home, or at their favorite park.
A rope toy for dogs has endless possibilities. In particular, knots can be quite helpful to both you and your dog while playing tug of war.
Easy to play thanks to its long length – about three feet long with evenly spaced knots, perfect for large breed dogs like labradors.
My First Bone – Dog Toy By Frisco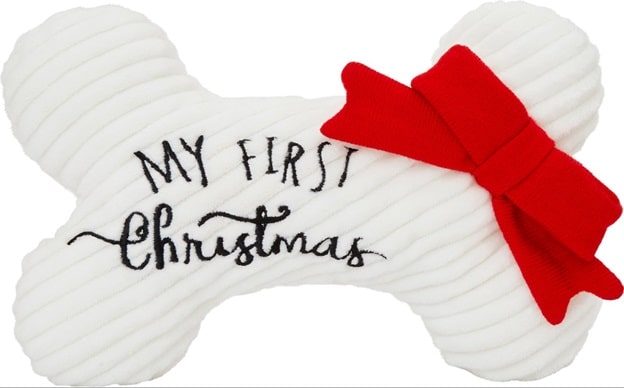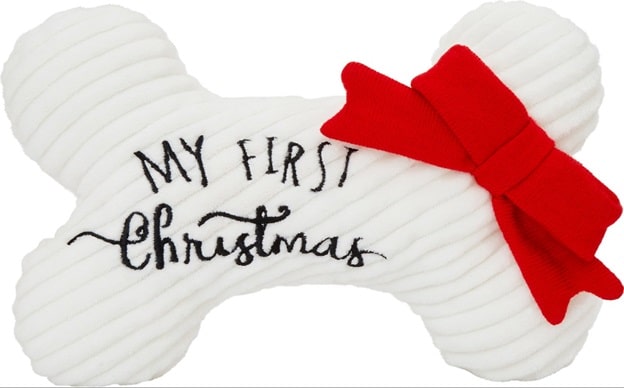 Whether it's your lab's first Christmas or its tenth, this toy will make the season bright. Those first few holidays are going to be one of the most special of their lives, which is why you should celebrate by giving him or her something that he will cherish.
Soft stuffing, a plush outer shell, and supple stuffing, this toy will help your pooch practice catching, fetching, and snuggling up to something comfortable.
Santa Hat – A Dog Hat by Frisco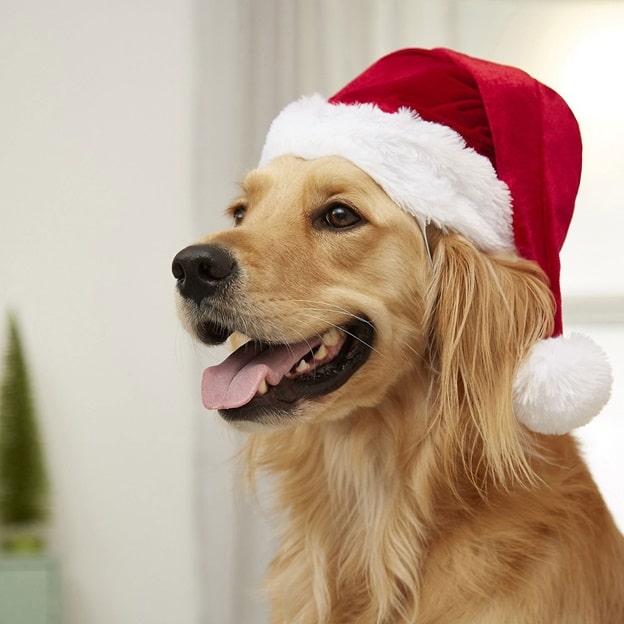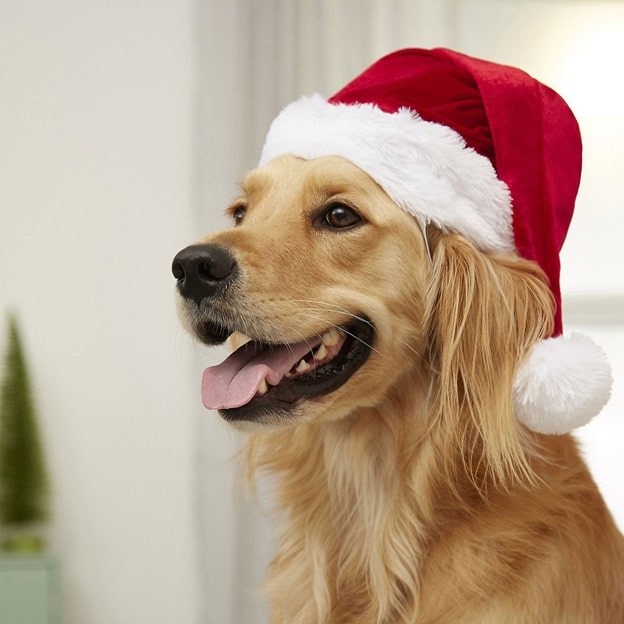 Add a dash of cute to your pooch in this holiday season by making your canine friends your own personal Santa Claus. You only need to put on the cozy hat and wait for it to do its magic. Easy to wear, with adjustable elastic ear straps and a chin strap to ensure a snug fit.
Stuffed with polyester, the hat is designed to hold its contour, enabling your pet to look the part. I hope you find it cute as well.
Santa Costume – Front Walking Costume By Frisco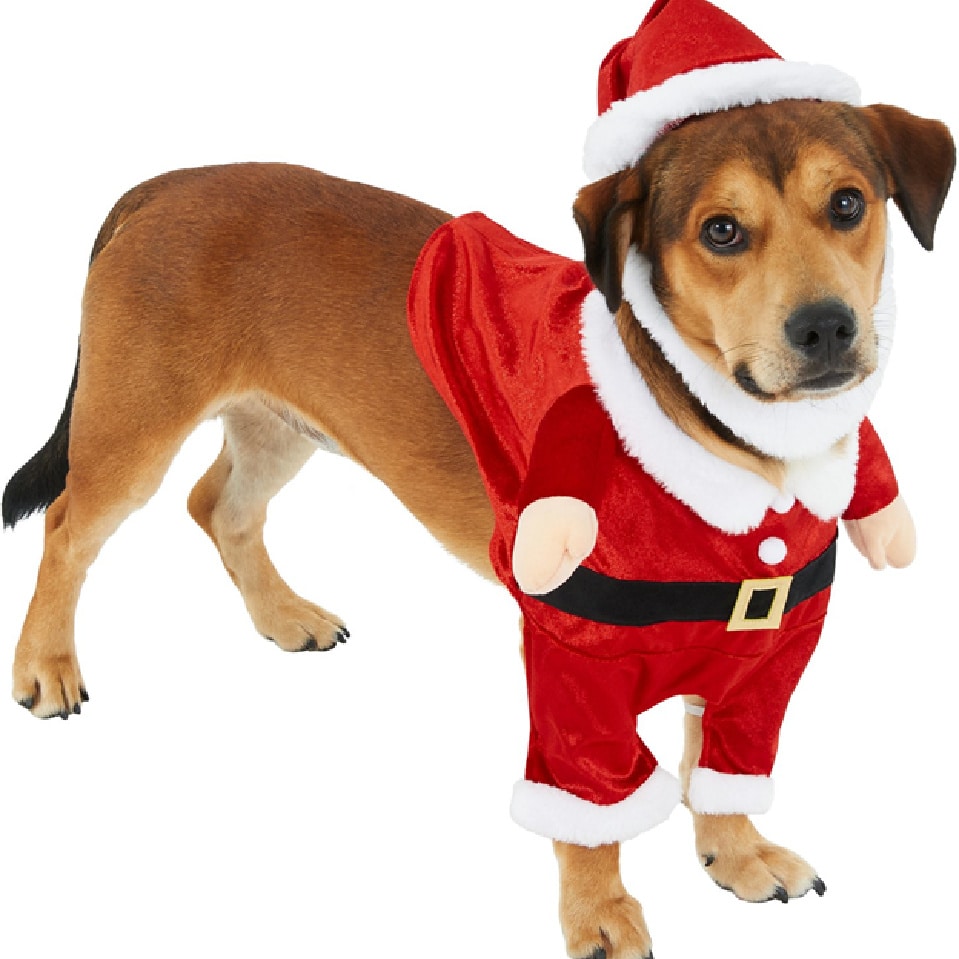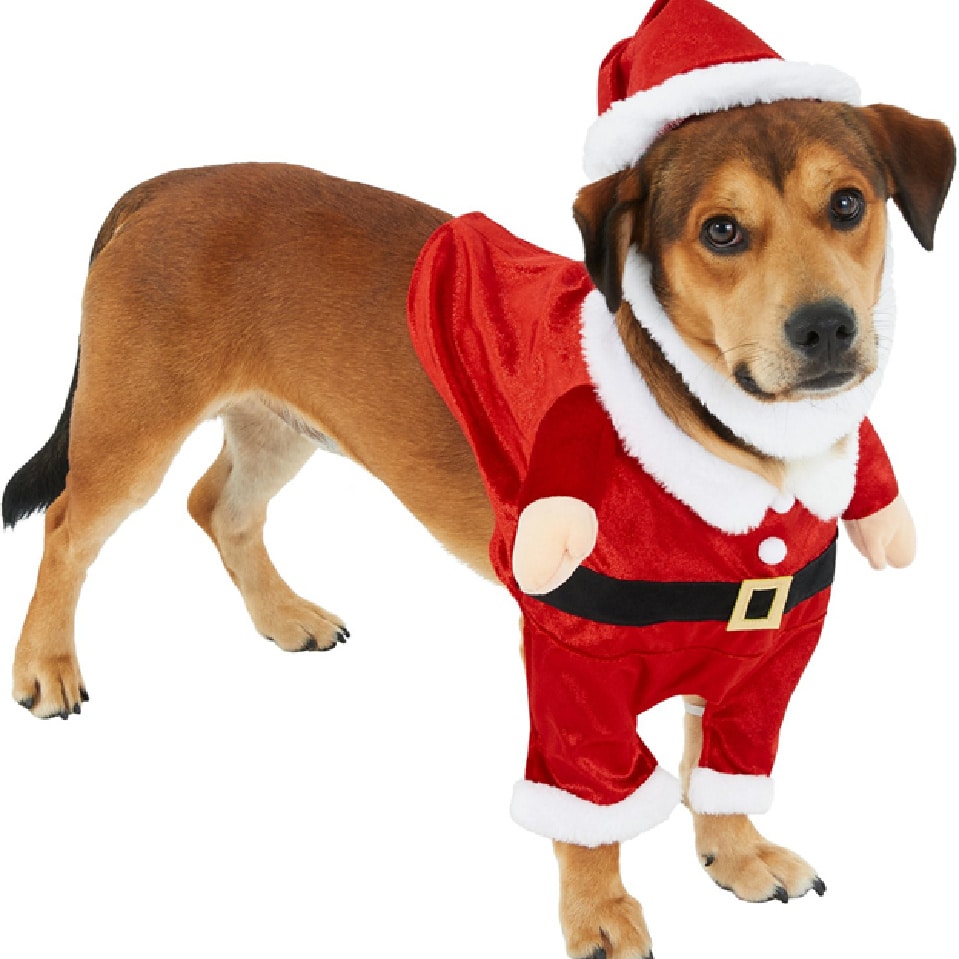 Here is a two-piece Santa costume by "Frisco". It comes with a body piece and a matching headpiece. The innovative front paw-friendly walking style turns your labrador into a joyful companion for walks. It comes with adjustable ear and chin bands, as well as a secure hook-and-loop closure to ensure that they will not be uncomfortable wearing it for any length of time.
Just tie them for a nice secure fit and then you can let them go to spread a bit of holiday cheer this season. Moreover, it features a separate beard to customize the appearance.
Fetch Dog Toy Bucket – By Chuckit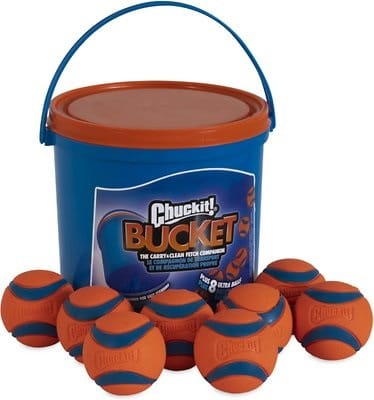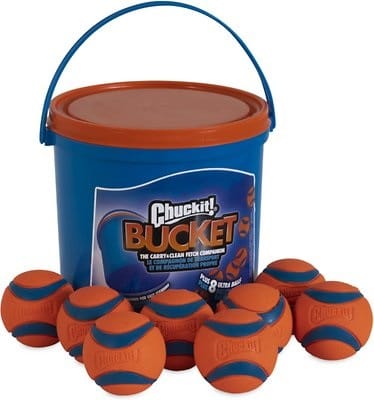 Fetch toy bucket by "Chuckit" is the perfect way for you to make sure you always have your pooch's favorites close at hand. A bucket like this one is filled with balls of bright colors making them easily identifiable when playing fetch. To ensure permanence, the products are crafted with high-quality materials gentle enough for dogs' mouths. It is also gratifying to pet parents to see how easy it is to clean toys with the bucket. All you have to do is put toys in it and wash them.
Bandana For Labradors – By Frisco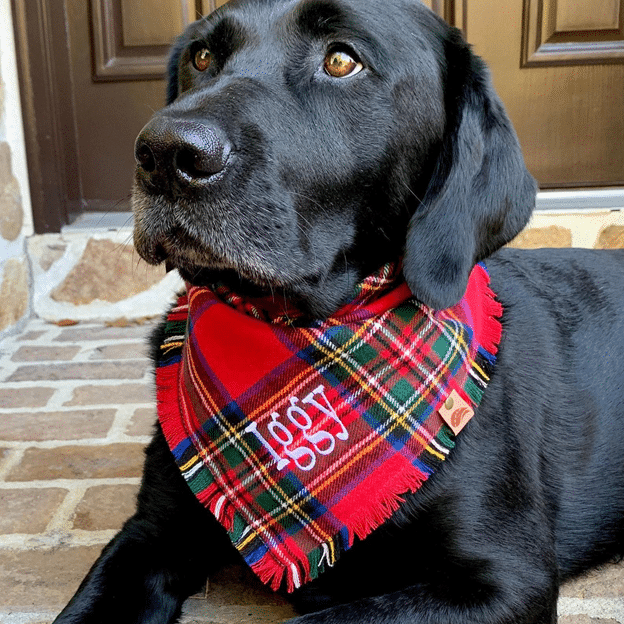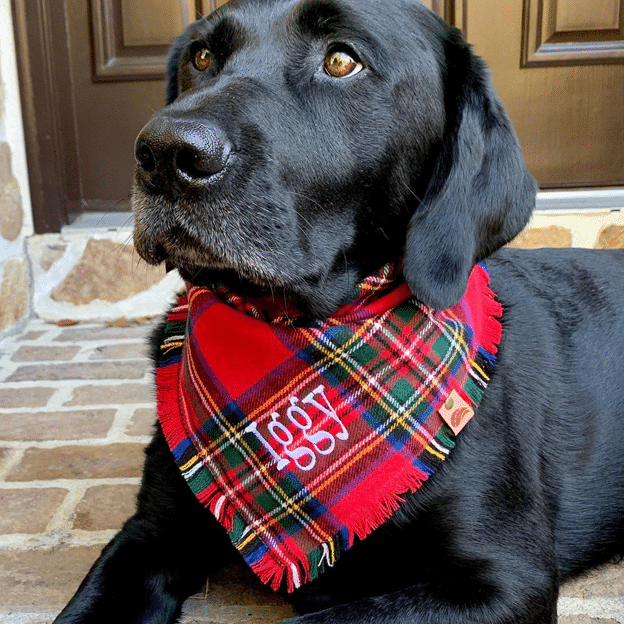 Choose a bandana for your dog by "Frisco" embroidered "Dear Santa, I can explain" exclusively designed for Christmas. It's a must-have item that is just as adorable as these gorgeous little tykes.
Simply wrap the bandana around the neck of your four-legged friend lightly to ensure that it is comfortable, and they will soon be wearing the charming "Dear Santa" attire. The wags and likes that you get with this one are sure to be plentiful.
There are two sizes to choose from, and you can have your pet all dressed up in no time.
Dos and Donts of Dressing Up A Labrador?
Similar to humans, dogs have their own unique personalities, and some enjoy dressing up, and others would prefer not to. Once you've got the costume, gently assist your Lab in wearing it.
The moment he hesitates or dislikes wearing it at all, it is best not to force him to wear it, since that will just make him feel more stressed.
Gift of the Year
People who are working, students, parents, juggling a lot of commitments and responsibilities, also frequent travelers find themselves leaving their pooches on their own much more than they prefer to. We all get caught up in our daily routines sometimes and neglect to spend enough time with our loved ones.
So one of the best presents you can give to any dog is to spend time with them. Providing them with the games they love, making sure they get the love they deserve.