Are you planning a trip but do not have the time or money to make it by road? Do you also have a canine companion coming with you on the plane? In that case, you need to make sure you know certain essential things about travelling by air with your pet Labrador. Check out the following basic tips to help make your aerial journey easy and stress-free, whether you are travelling with a labrador within or out of the country. You don't want to end up panicking every second of a, say, 6-hour flight about your beloved quadruped!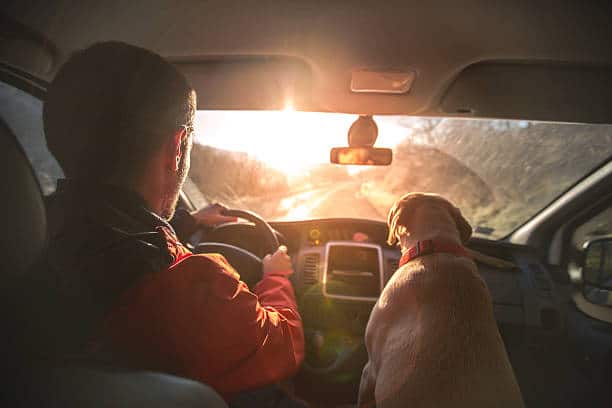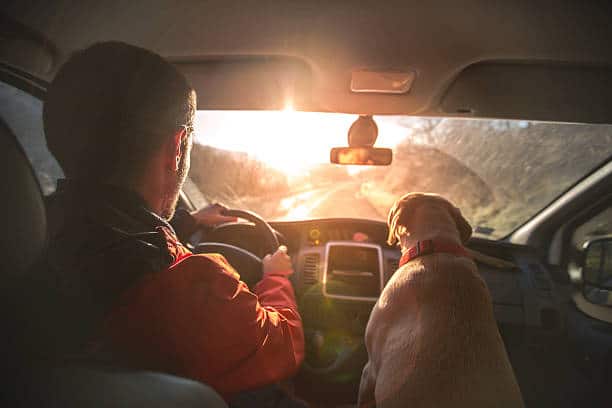 Plan ahead and book your flight early
Most airlines allow a fixed number of pets on every plane, and sometimes some planes won't accommodate any pets at all depending on its size and other objects they are carrying in the hold. Planning the journey earlier will give you more options of choosing a plane that has a 'seat' for both you and your dog. Before you book your ticket, call the airline and make sure that a place is available for your dog.
Fly non-stop
For both your and your dog's convenience, try booking a flight that flies directly to the destination, although this means paying a bit of extra money. That way you dog won't have to stay cooped in one place for a longer period of time. Neither will you have to panic about whether your dog shifted to the connecting flight or not. Both of you will reach safely and with minimum hassle this way. Also, the best time for travelling with a labrador that will be kept in the cargo hold of a plane. During summer mornings or evenings and winter afternoons. So that your dog doesn't have to suffer the extremes of temperatures.
Visit the vet
Required for your pet to have an updated health certificate before the date of flying. Plan ahead accordingly and visit your veterinarian. Get up-to-date on your dog's vaccinations, and obtain a health certificate dated within ten days of your flight. Remember to check for requirements at your destination – different states within the US have different rules. If you are travelling outside of the country with your labrador. Contact the foreign office of the country you are visiting. Or research international pet travel policies, to avoid any hassles later.
Pack correctly
Airlines have strict guidelines for traveling crates for pets, so you need one of the suitable sizes for your dog. And make sure you buy airline-approved ones and stick 'Live Animal' stickers on it. These stickers are provided by most airlines at check-in. But call and make sure, don't take chances when it comes to your dog's safety. There are various kinds of carriers available – soft-sided ones are allowed in the cabins only; they are easier to fit under the seat. However, you should check with the airline to make sure you are aware of the size restrictions for under-seat carriers. The hard-sided plastic carriers with ventilation holes on the side panels are to bought if your pet is traveling in the plane's cargo hold. These should be big enough for your dog to move, stand, sit, and lie down comfortably. Otherwise, the airline will refuse to transport it.
Get ID for your dog
You should label the carrier you have bought for you dog correctly. Write down your dog's name, then provide your name, address and contact information. Along with the same information of somebody who can reached at your destination in cases of emergency. You can think about obtaining more permanent forms of identification like a tattoo or a microchip. If you have had your pet micro-chipped, you should mention that in the carrier labels. You can also write down your dog's AVID number in your pet travel documents. You should carry a photograph of your dog – this will help the airline authorities to search and find your dog in case he/she lost during the flight.
Give your dog crate training
Chances are that your pet isn't much used to being cooped up in a small place for long. So do not directly put the poor animal in a crate for a long flight! To relieve his/her stress during the journey, you should train her to accustomed to the new travel carrier. You should start by putting your dog in it for a few minutes, then for some more time. Then for half an hour and so on. This will help him/her feel settled and calm in the new surroundings. Then carry him/her in the carrier for short trips around your city for more training. You should also praise him/her and put favorite toys, food etc. in the carrier to boost his/her interest.
Feeding before the flight
Make the little creature exercise and let him/her poop or pee before you head for the airport. You should feed him/her about four hours before the flight. Since travelling with a full stomach might be uncomfortable for your labrador. But of course, you should give water him/her right up to the time of departure! You need to invest in an airline-approved water container to keep your pet hydrated during the duration of the flight. Ask a flight attendant for a check before the flight leaves the terminal. To make sure your dog safely packed in the plane to avoid any chances of mistakes.
Tranquilizing your pet
If you are in the habit of taking a sedative or a Valium before a flight, then by all means go ahead, but please don't administer tranquilizers to your dog. When your dog is up in the air, he/she in exposed to higher altitude pressures – in these conditions, if the dog is given tranquilizers or sedatives, in most cases it causes respiratory and cardiovascular problems, according to the American Veterinary Medical Association. The drugs can also inhibit their natural ability to maintain their balance and equilibrium. However, if your veterinarian thinks it necessary to prescribe some sedative for your dog for medical reasons, remember to write down the name and dosage of the medicine on the carrier labels.
Arrive a bit early
Don't turn up 30 minutes before the time of departure with your dog in tow! That will make the entire process very messy and panic-stricken. Plan ahead and leave your home early. However, your pet won't be allowed to be checked in before four hours from the time of departure, so try to reach the airport at least two hours before time. You should ask where your pet needs to go and when you need to arrive to avoid any confusion. Travelers with pets are usually required to check-in at the counter, so don't turn up at the places for curbside or self-service check-in.
If your pet is flying cargo, you have to leave him/her at the pet cargo area, where airline personnel will check in and transport him/her to the plane. (Sometimes the pet cargo area can be difficult to locate – so, you can check where exactly it is a few days before the flight if you do not want extra stress on the day of departure.) Keep your dog's health certificate handy and double-check if you have all the necessary doggy items, and check the ID tags on the carrier. Travelling with labrador is a bit of fun.
After landing
After both of you have safely reached your destination (hopefully without much stress and panicking, if you have followed our tips!) and you have to pick your dog up from the airline office near the baggage claim. The airline staff will verify your paperwork, and then you shall be on your way. Before you check in to your hotel, you should take him/her out for a walk or a run. This will make him/her feel comfortable with the surroundings again, after he/she has seen and smelled the new place and realized that the same doggy rules apply There as well!
Essential items to pack in your dog's luggage and general advice:
Health certificates and medical records should be close at hand. You should also keep pet medications in your carry-on bag in case of flight delays, and also bring a list of prescription medicines and the contact information of your regular veterinarian.
Carry grooming products, comb, pet wipes, paper towels, hand sanitizer, your pet's favorite toy and blanket, enough dog food, and treats for the entire trip.
Food and water dishes, poop bags, bottled water should also be included in your dog's suitcase.
Write down all details in your pet's carrier label in bold print and cover the entire thing up with water-proof durable clear tape.
If your pet is flying cargo, you should consider adding an extra tag in his/her collar providing your name, address, and contact details for extra caution.