Tortilla is a meal with a pleasant aroma that will get the interest of anyone around, both humans and pooches.
Mexican food has fast become common in American households, and many can attest to the sweet taste of a homemade tortilla.
This newfound love for tortillas has made it a popular meal in the United States. According to Daily Mail, as of 2013, tortillas were more famous than burgers and hot dogs.
Your dog is family, and you may want him to partake in family activities, including breakfast made with tortillas. But can dogs eat tortillas?
Due to the taste and flavor, your pet will want a bite, and then some.
However, tortilla isn't a meal that should be included in a dog's feeding schedule. Some ingredients used to make this meal contain nutrients that are unnecessary for dogs.
Others may even be dangerous, especially on some store-bought products.
Technically, your dog won't be harmed by a bite of tortillas, but an excess of this human food may not be good for your dog's stomach and overall health.
The risks are high and benefits low, so you shouldn't compromise your pet's health when better meals exist.
Let's go into details to understand why tortillas aren't good for dogs.
Are Tortillas Good For Dogs?
Tortillas' signature ingredients are corn and flour. Without those, tortillas wouldn't exist.
Both ingredients contain a high level of carbohydrates, a nutrient a dog only needs on a small level. Protein, which dogs need to function, is low in tortillas.
Flour tortillas also have a large amount of fat and calories. If fed to a dog regularly, it will make the dog pile up some unhealthy pounds.
Obesity is a health risk for canines, just as it is for humans. Many dog breeds are prone to obesity, which makes tortillas unsafe to consume as a main meal.
Corn tortillas don't have the same amount of carbohydrates, fat, and calories as their flour sibling, but the corn grains may be difficult for some dogs to digest.
It could also choke a small dog, as well as trigger allergies.
Here's the nutritional value of both corn tortillas and flour tortillas:
| Nutritional Info | Corn tortillas (44g) | Flour Tortillas (44g) |
| --- | --- | --- |
| Calories | 96 | 138 |
| Fat | 1g | 4g |
| Sodium | 20mg | 33mg |
| Fiber | 3g | 2g |
| Carbohydrate | 20g | 22g |
| Protein | 3g | 4g |
| Calcium | 3% | 5% |
| Iron | 3% | 9% |
Tortillas don't have many advantages to offer to a dog, so it is best if you boycott them.
Are Tortillas Bad for Dogs?
While we've established that dogs don't need tortillas, a homemade kind is not toxic or dangerous to pooches. Your dog can have a little tortilla and not feel threatened.
For processed tortillas, it's a different story. The latter has some ingredients that may be toxic to dogs.
While you can bend the rules with homemade tortillas, you must be extra diligent with those you purchase from the store.
To begin with, processed tortillas have a high amount of salt. Tortillas chips are a good example.
Too much salt can lead to dehydration and excessive urinating in dogs. In extreme cases, salt poisoning or kidney problems can occur.
Processed tortillas also have corn flour and corn kernel. Corn flour isn't dangerous, but it is full of carbohydrates and supplies nothing beneficial to dogs.
Corn kernels may trigger allergies in some dogs. The major problem lies in the process used to make store-bought tortillas.
It is known as nixtamalization, and it requires cooking corn in a carbon hydroxide solution. The latter can be fatal to dogs.
Some brands use amylase and xylanase to preserve their products on the shelf. This can cause issues in the pancreas.
Many other preservatives used on processed tortillas are unhealthy for dogs.
Can Dogs Eat Tortillas?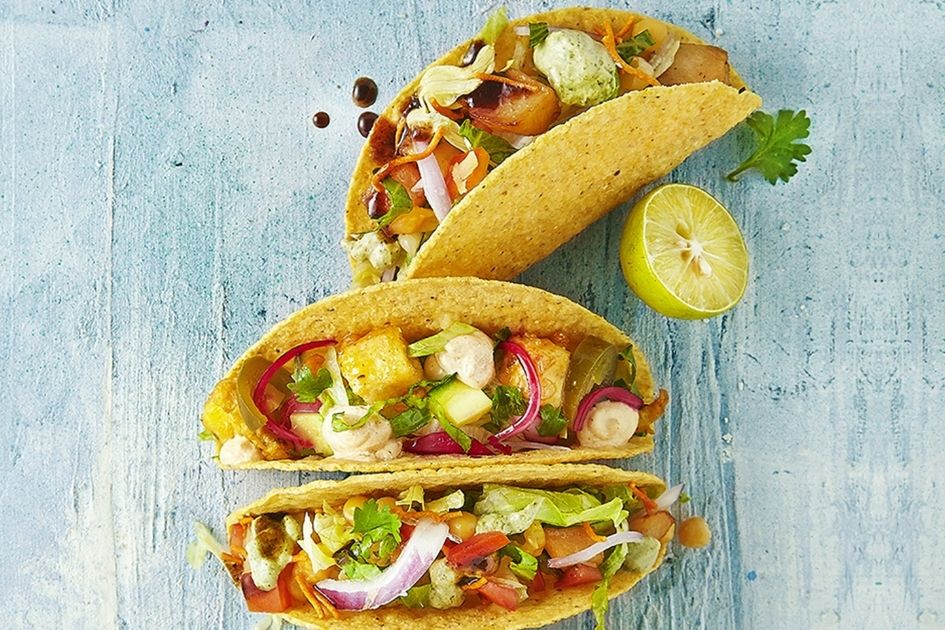 With all that precedes, should we continue feeding tortillas to dogs? The best answer is no.
Though dogs can have tortillas, other human foods will be better for dogs. That said, if you have no other choice, then give him a little of it.
Related: Can Dogs Have French Fries?
So far, we've highlighted some forms of tortillas. While all of them aren't advisable for dogs, the risk factor varies.
Can Dogs Eat Corn Tortillas?
The safest form of tortillas is corn tortillas. It is gluten-free and easy to digest.
We've also noted that it has fewer calories, carbohydrates, and fats when compared to flour tortillas.
However, it will be dangerous for allergic dogs and may be unsettling for a dog with a sensitive stomach.
Can Dogs Eat Flour Tortillas?
Flour tortillas are often gotten from wheat flour, a gluten-packed type of flour. The grains are hard to digest and may disturb a dog's stomach.
Flour is also laden with carbohydrates and calories, a combination that's not beneficial to dogs.
Can Dogs Eat Homemade Tortillas?
Homemade tortillas are not toxic because you are in control of the ingredients used and you can avoid the harmful ones.
You can feed a dog homemade tortillas, but not regularly and not in a large amount.
Can Dogs Eat Store-Bought Tortillas?
We mentioned above that tortillas found in stores are processed. The preservatives and ingredients used range from unhealthy to fatal.
To be safe, do not feed your dog any processed tortillas.
Can Dogs Eat Tortilla Chips?
Chips are unhealthy for humans and are recommended only as an occasional treat. It is the same for dogs.
What's more, the seasonings used on tortillas chips sometimes contain garlic and onions. Both of these are dangerous to dogs.
What Will Happen If My Dog Eats Tortillas?
When a dog overeats tortillas, he is prone to some health issues that will affect his everyday activities and may shorten his life span.
Unfortunately, it is common for dogs to eat without control. You may not even realize when the sneaky animal goes to make a feast out of tortillas.
These health issues include:
Diabetes
Obesity
Heart disease
Allergies
Vomiting
Diarrhea
Dehydration
Digestive issues
However, your dog should be fine if he didn't take an excess of tortillas.
What Should I Do If My Dog Eats Tortillas?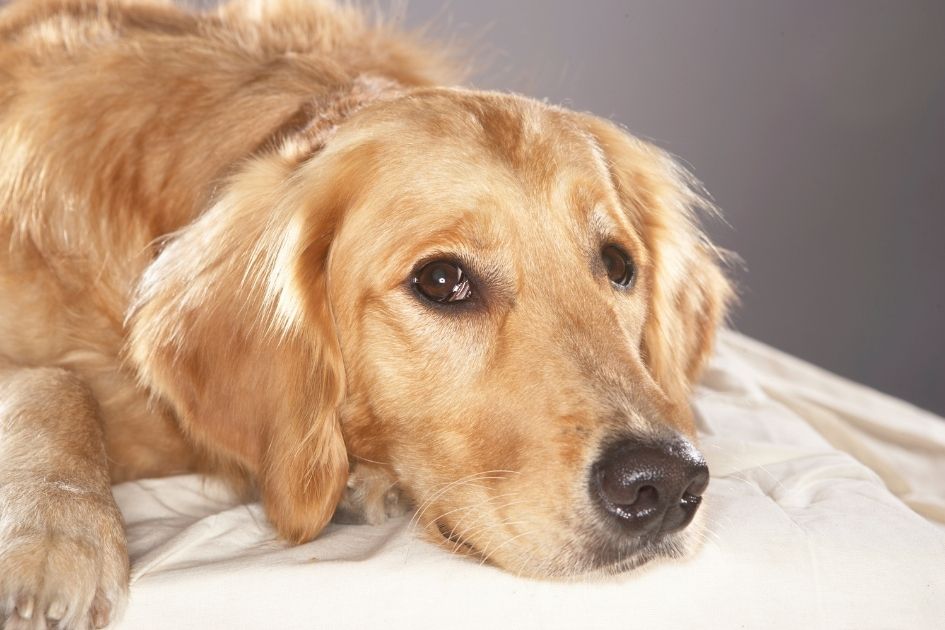 So your dog ate a lot of tortillas, here's what you should do:
First, make sure he doesn't eat more. This could mean giving a simple command, a gentle rebuke, or taking away any remaining tortillas.
Determine the number of tortillas your dog ate. This will help you know if it is a trivial issue or something that could become serious.
You should also know what kind of tortillas your dog ate. Store-bought tortillas and tortillas chips might require a trip to the vet.

Flour and corn tortillas may be okay, as long as your dog doesn't show any unusual symptoms.
Reelated: Can Dogs Have Waffles?
What human food can dogs eat?
While tortillas aren't recommended for dogs, there are some human foods with many beneficial nutrients that dogs can eat. The best part is, they have few side effects.
Some of these foods are:
White rice
Apples
Carrots
Fish
Chicken
Pork
Popcorn
Turkey
These are better alternatives to tortillas. However, it is recommended that you meet a veterinarian before serving your dog human food.
Many factors should be considered, and a qualified vet is in the best position to guide you on what to do.
Can dogs digest tortillas?
 Little tortillas will not affect a dog's digestive system, though it is not recommended. The only times a dog may have problems digesting tortillas is when he overeats or has allergies. 
Can dogs eat chipotle tortillas?
All forms of tortillas should not be fed to a dog as they play no major role in the well-being of canines. That said, nothing dangerous will happen if your dog eats a little tortilla. 
Can dogs eat fried tortillas?
All fried foods are not advisable for dogs due to the level of fat in the oil and the cholesterol it adds to a dog. Fried tortillas are not exceptions. This is one of the worst forms of tortillas to give a dog.
Can dogs have baked tortillas?
Baked tortillas can be eaten without issues, but they should not be constant. The baked variation of tortillas doesn't contain any dangerous ingredients, making them safe for dogs. 
Can puppies eat tortillas chips?
Both puppies and adult dogs should not be allowed to eat tortillas chips. The salt level in tortillas chips is high for an adult dog and extremely high for a puppy. 
Can dogs eat tacos?
Do not feed your dog tacos as it is unhealthy and may lead to serious medical conditions. Tacos contain grease which can cause pancreatitis, and onions which are toxic to a dog's stomach.
Bottom Line: Can Dogs Have Tortillas?
Tortillas is a delicious meal and a good addition to a person's diet, but a poor one for your pet.
A little bite may trigger the need for your dog to eat more, so it is safer for you to abstain from feeding your dog tortillas.
Honestly, he won't hold a grudge, especially when you replace it with mouth-watering chicken.
Don't put your dog's health on the line because of a meal that's more like chaff to the dog's system.
You May Also Like: Can Dogs Eat Chicken Nuggets?