Choosing a good trainer for your Labrador retriever can be hard, especially since there are so many options available. Although you want to teach your pet good manners by yourself, you may find it difficult given your tight schedule.
Luckily, you can follow these tips to help you narrow down your choices for an excellent Labrador training school.
Let's get to work.
Tip 1: Consider What YOU Want for a Good Labrador Trainer.
You need to consider if the Labrador trainer that you choose can offer you and your little Lab what you want. For instance, even if there is a good trainer whom you can choose from your area. They may only offer group classes when you want solo classes for your pet.
It's also possible that they only offer general obedience training when what you want is for your Lab to undergo gun-training.
Another thing that you have to keep in mind is that some Labrador retriever trainers specialize in certain fields. For this reason, you must check first if they can help you with the results you're after.
You do not want to get someone who simply knows general Labrador obedience training when what you need is assistance for your dog that has a specific behavior problem. Such as aggression and separation anxiety.
You can also take into consideration the goals that you have for your Lab. For example, a short-term trainer can help you teach your Labrador basic obedience for a few months. However, you would need a long-term trainer if you want to enter your dog in competitions.
Tip 2: Take Note of Convenience and Cost.
While you want a Labrador trainer who can offer you what you want. You also have to take into account whether or not their services can fit in your budget.
Think of this in terms of a long-term need. Although you might be able to afford the first few sessions in the Labrador training school near you. Will you be able to pay for at least 6 months of training?
Aside from the cost, it is also important that you think about convenience. You do not want to have to drive for hours to bring your Lab to their lessons.
If the trainer is too far from you, it might not be worth it if you have to spend hours on the road.
Tip 3: Positive Reinforcement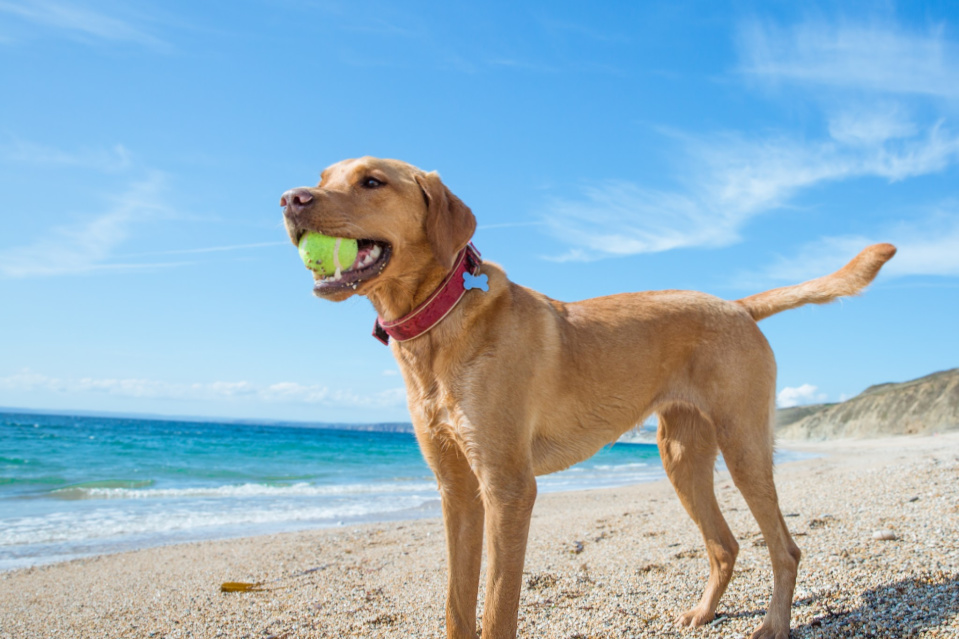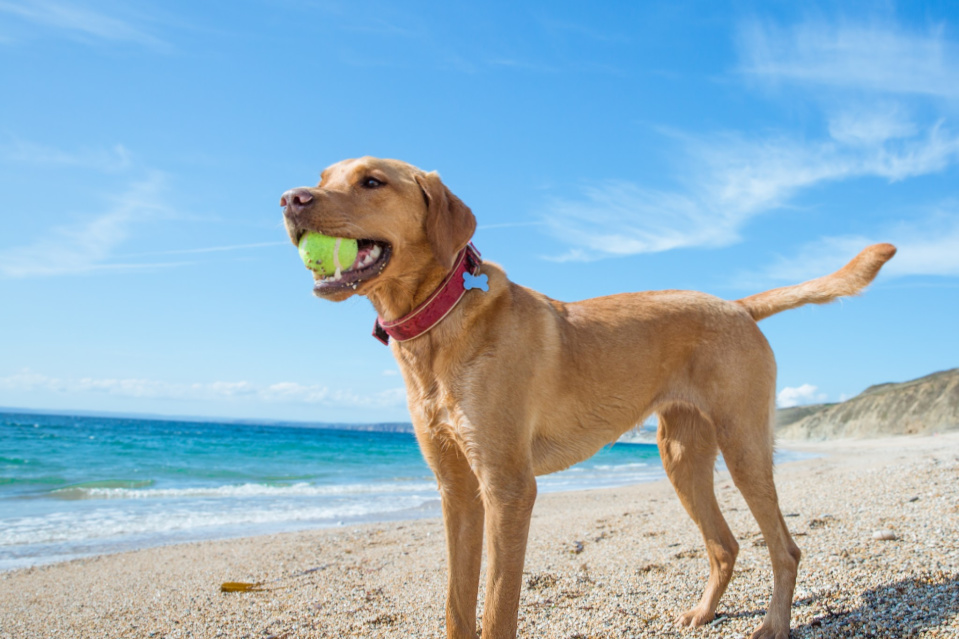 When you look for and choose a Labrador retriever trainer, try to find out what kind of reinforcement they use.
Ideally, you will want a dog trainer who uses positive reinforcement and food as rewards. Play can be a wonderful reward for those with Labradors, especially when one considers Labs' energetic and enthusiastic nature.
Meanwhile, food is also a quick and effective way to train your Lab since food interest Labrador retrievers more than any other breeds.
Negative reinforcement and positive punishment can have a lot of cons, especially if you are not careful.
For example, aversive training methods such as shock collars and leash "corrections" can make your dog fear you instead. Have trust issues, and have anger issues, among others.
Tip 4: Confirm Their Experience Level as a Good Labrador Trainer.
Choosing a trainer with the right experience level for your Labrador will help you make a good decision. But how do you base your choice off of a trainer's experience?
Well, if you want obedience training, you might be fine with a trainer who has good skills but does not have much professional training.
On the other hand, if you are looking for a Labrador trainer who knows how to train a Lab puppy not to bite and deal with behavior issues like aggression. You may be better with a trainer who has lots of professional training but less experience.
Tip 5: Check Their Certification.
If you want to get a specialized professional who can get your Labrador puppies trained, you need to ask for certification. Having a certification will set your mind at ease since it can help prove that your trainer knows what they're doing.
Ideally, you want to find a trainer who has a college degree in a field like animal behavior. You should also ask the trainer to show you any certificates they got from well-known dog training associations.
Tip 6: Ask Your Friends and Family for Trainer Referrals.
If your friends or family have well-behaved Labrador retrievers, and they share similar ethics or personalities like you. Then you can ask them if they hired a dog trainer for their little Lab. Referrals are usually a great way to find excellent dog trainers.
Your friends and family will give you honest reviews about their experience. So, you can use the information that they provide in order to gauge a decision when it comes to choosing a trainer for your Labrador retriever.
Tip 7: Choose a Trainer Who Can Work with You.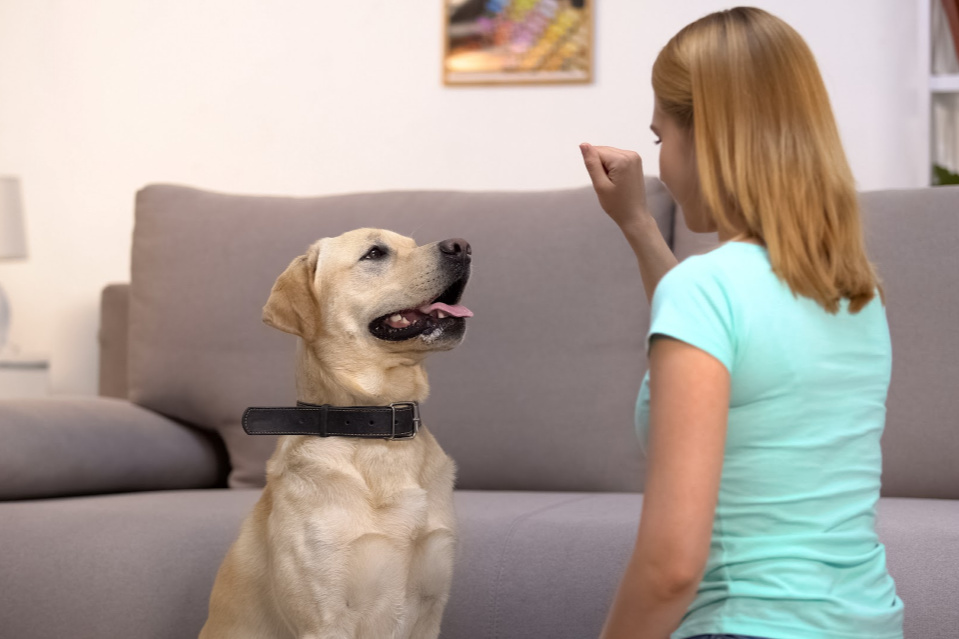 While it is fine to drop off your Lab and leave them alone with your trainer during their training sessions, you need to choose a good trainer who will train your Labrador with you.
Although training can either be long-term or for a mere few months. Bear in mind that it is you who will take care of your Labrador for the rest of their lives.
Therefore, you need to know how to keep up with any newly learned behavior.
A great dog trainer will inform you about your Labrador's progress. They will also give you advice on what you should do at home to continue their training.
By giving training advice that you can use for your Lab at home, your Labrador will remember their training.
Tip 8: Watch How Your Labrador Trainer Works During Sessions with Your Pet.
If you already have your eyes set on a specific Lab trainer, we suggest that you try to ask if you can observe one of their training classes. This way, you can gauge whether you want their help on how to train your Labrador.
When you watch the class, take special note of how they reward the dogs and how they control the dogs. If the Labrador responds well, and you like the way that they train, it is a good sign that they are a good trainer for your little pet.
In Conclusion
Choosing a good trainer is crucial for your Labrador. Whether you need their assistance on how to train a Lab puppy with the basic commands or on how to train your Lab puppy not to bite, training will help get your Lab used to behaving in ways you expect them to.
The tips that we've mentioned above are not a complete list, but they're a great start to knowing the essential tips for choosing a good trainer for your Lab.
In the meantime, if you want to train your Lab to do cool tricks, you may also refer to our post here.